© 2017 The Texas Lawbook.
By Mark Curriden
(Jan. 25) – During the presidential campaign, Donald Trump sad he planned to "open up our libel laws" to make it easier for people to sue news media outlets for defamation.
But the media law gurus at Jackson Walker say that is a promise that President Trump will almost certainly be unable to keep.
"It would be terribly difficult, if not impossible, to change libel law," Jackson Walker partner Charles "Chip" Babcock told a throng of journalists at a CLE program at the law firm's Dallas office.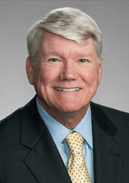 "He would have to get New York Times v. Sullivan overturned," said Babcock, who also noted that most libel law is decided by state law, not federal law. "I don't think the votes are there. It would be next to impossible for the case to be overturned."
Jackson Walker's Media Practice Group, which consists of partners Babcock, Bob Latham, Shannon Teicher and Paul Watler, said that they do not think Trump appointees to the Supreme Court of the United States would be anti-free press or anti-free speech.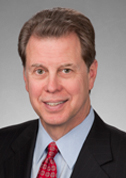 Watler said a "much more insidious" legal problem is Trump's constant bashing of journalists and the news media, which he said could have long term negative impact on judges and juries handling libel cases.
"The media has become Trump's punching bag," said Watler, who worried that the negative attitude could seep into court decisions in a politically partisan judicial system.
Babcock agreed.
"He's giving people permission to hate the press," Babcock said. "We wonder if it will make its way down to juries."
Watler also noted that Vice President Mike Pence could be influential in helping guide the Trump administration's media policies. He notes that Pence is a former radio talk show host who was a sponsor and advocate of the federal shield law for journalists.
The Jackson Walker team also walked through each of the judges reportedly on Trump's short list for the Supreme Court.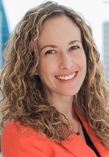 Teicher said that she is "cautiously optimistic" about Judge Neil Gorsuch of the U.S. Court of Appeals for the Tenth Circuit, who is reportedly the frontrunner for the appointment.
"I am surprised to hear that he is a frontrunner [because] he is a straight up Ivy Leaguer," said Teicher, noting that Gorsuch was educated at Harvard and Oxford and clerked for Supreme Court justices Byron White and Anthony Kennedy.
The group agreed that Texas Supreme Court Justice Don Willett is "the darkest of dark horses." They note that he loves to post on Twitter, but that his past opinions are a "mixed bag" when it came to libel lawsuits.
Babcock said that free speech and free press issues tend to be less politically partisan in judicial circles.
"In fact, I have found that judges appointed by Republican presidents have been more pro-First Amendment than those appointed by Democrats," he said.
Babcock also noted that the news media constantly blasts the Supreme Court's decision in Citizens United v. Federal Election Commission, but he said the case is actually a very positive case for free speech and freedom of the press.
© 2017 The Texas Lawbook. Content of The Texas Lawbook is controlled and protected by specific licensing agreements with our subscribers and under federal copyright laws. Any distribution of this content without the consent of The Texas Lawbook is prohibited.
If you see any inaccuracy in any article in The Texas Lawbook, please contact us. Our goal is content that is 100% true and accurate. Thank you.