As an energy litigator and chair of Haynes and Boone's crisis management practice, Houston lawyer Lauren Brogdon is constantly putting out fires — and staying calm in the process.
In her free time, she also extinguishes a different kind of fire — the destructive flames of domestic violence — by helping survivors in myriad ways. She provides advice to women who come to Houston Volunteer Lawyers legal clinics and her local domestic violence shelter, Houston Area Women's Center (HAWC); answers hotline calls to Aid to Victims of Domestic Abuse (AVDA); and has even represented domestic violence survivors in court as they navigate divorce proceedings against their abusers and seek full custody of their children.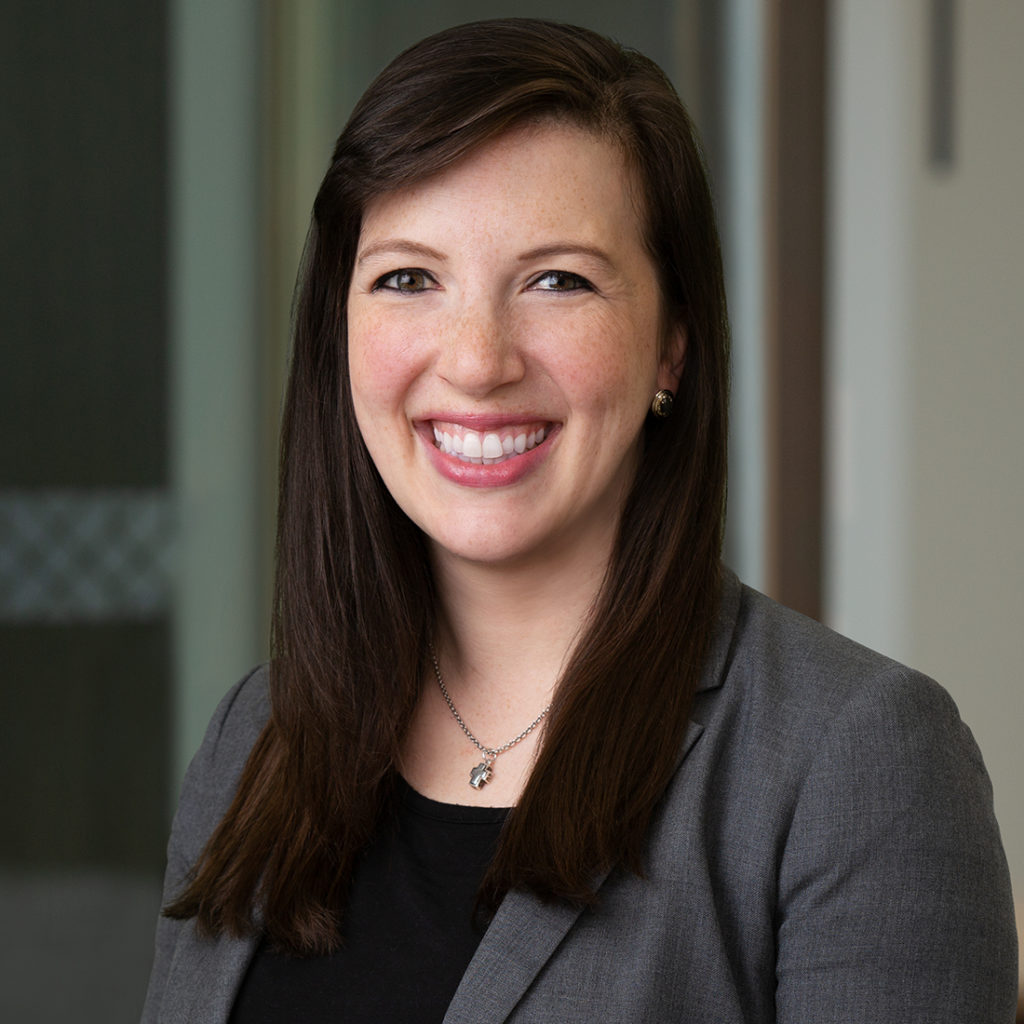 But what many billable and pro bono clients alike may not know is that Brogdon's skillset in both crisis management for corporations and paving a safer future for domestic violence victims derives from a place of firsthand experience.
Brogdon herself is a survivor of domestic abuse.
"As someone with that experience and someone with a law degree, I'm uniquely situated to help other survivors and other women and children struggling from domestic violence," Brogdon told The Texas Lawbook.
Brogdon has done pro bono work for domestic violence victims throughout her entire 11-year career, ever since she began volunteering at legal clinics run by HVL (the Houston Bar Association's pro bono service arm), through which she first got connected with HAWC. She has handled at least 83 pro bono cases in her career, many of which involve domestic violence survivors.
But it was only after she became a mother — she now has two girls, aged 5 and 2 — that Brogdon came to terms with the domestic abuse she experienced throughout her childhood.
"What I'll say about my upbringing is there was physical violence, but a majority of the violence I encountered was verbal, [which led to] living in fear," Brogdon told The Texas Lawbook. "Violence was always a possibility, and in many ways that can be worse for some people than [actual] physical violence. That has hardwired me, for better or worse, in a way that I'm able to respond to triggers and crises now just differently than most people in a more positive way."
"Every day, my experience wants me to be a better mom to my children and a better wife to my husband, and it makes the work I do for crisis management clients and domestic survivor clients all the more meaningful and all the more important," she added. "We have a no yelling rule in my house. Any yelling is usually done out of joy and screaming is for fun reasons. That's something that's been important to me."
This year, Brogdon is beefing up her work helping domestic violence victims by getting involved in more senior roles at HAWC, a nonprofit that provides emergency shelter, counseling, safety planning, hospital advocacy and emotional support to victims of domestic and sexual violence in the Houston area. Brogdon is currently serving on the planning committee for HAWC's annual BELIEVE luncheon on April 5. Next week's luncheon is HAWC's biggest fundraising event of the year, and proceeds from the event will help enable the organization to honor its recent commitment to serve more survivors as domestic violence cases continue to multiply at an alarming rate.
In a recent LinkedIn post about the luncheon, Brogdon cited a new University of Houston study that found domestic violence homicides have doubled in the Houston area in the last three years.
"None of HAWC's work happens without funding," Brogdon told The Lawbook. "It seems like a good time in my career, in addition to doing volunteer work, to make sure I'm using my resources and the resources of my network to make sure funding is in place as well."
"Domestic violence and abuse are isolating," she added. "In most cases, that's the point. The abuser wants to have control over the people he — and usually, it is a 'he' — is abusing. The pandemic obviously has exacerbated that. We're seeing that across the country because people are even more isolated. Abusers have been able to exercise even greater control over those they're abusing. The need is even greater than it has [ever] been."
One of Brogdon's most memorable pro bono cases occurred several years ago when she represented a Muslim woman who decided to leave her abusive husband. One of the reasons the husband claimed she deserved the abuse was because the woman had stopped wearing her hijab.
"In continuation with the abuse and decision to leave, she was exiled from her religious community, and was basically cut off from her husband," Brogdon said. "She had no financial resources and she and her child went to live at HAWC."
After the woman left HAWC, her husband took their child and refused to return him, Brogdon said, so she helped get the investigators involved and filed a motion for habeas corpus. The investigators tracked the husband out of state and they prepared for trial.
The husband originally said he wouldn't show up for trial, so Brogdon and her client prepared to obtain a default judgment. But then, the husband did a 180 and showed up for trial.
"Thankfully for my client, we were able to win that trial and get full custody of the child and a very restricted visitation order that required supervised visitation in public areas," she said.
But the case didn't end there, Brogdon said.
"I get calls on a regular basis about the dad trying to take the kid out of school," she said. "So I was able to get [my client] a protective order as well to ensure that the child's father was not harassing them and not threatening them in violation of that order."
Brogdon said she still stays in touch with her, and she's doing really well. "She has a good, solid job and her kid is doing well in school, and they have solid housing," Brogdon said. "It's so wonderful to see someone take those steps and watch them with their recovery."
In her billable work, Brogdon said she believes she's good at crisis management because "I have dealt with crises my whole life."
"One of the biggest pieces of feedback when I'm dealing with an ongoing crisis is how calm I seem under pressure," she said. "I flexed that muscle constantly growing up so I think it has well prepared me to be in this field. Litigation can also be contentious, and when opposing counsel are being nasty or yelling at [me], I think it's a little easier to take it on the chin because I've seen the worst of worst. I'm uniquely situated to let this stuff roll off my back."
Asked what she wishes the business and legal community knew about survivors of domestic abuse, it's that she wishes leaders in both areas knew "there are more of us than you realize."
"It touches everyone," she said. "Unfortunately when people think about domestic violence, they think … that it only affects impoverished people or people of color, and people of certain communities. But I grew up in a very wealthy family. I went to private school K-12."
"I encourage people to reach out to organizations like HAWC, HVL and AVDA to help," she added. "You don't have to have gone through what I went through to help people going through this stuff. There are people in the business community who can donate funds, and people in the legal community who can donate funds and their time, and it is time so well spent."
Asked how women can better help each other, Brogdon said they should give others the "benefit of the doubt" when coming forward about domestic abuse.
"One of the biggest struggles [survivors] face is they are scared no one is going to believe them when they start to tell their stories, and they're often not believed when they start to tell their stories," Brogdon said. "Outside of the domestic violence context, I think women face that as well. Whether the issue is as serious as domestic violence or as innocuous as an issue in the workplace, often women's voices are discounted."
"Something we can all learn to do better is to believe women when they speak out about whatever the issue may be and give them the benefit of the doubt in these situations."