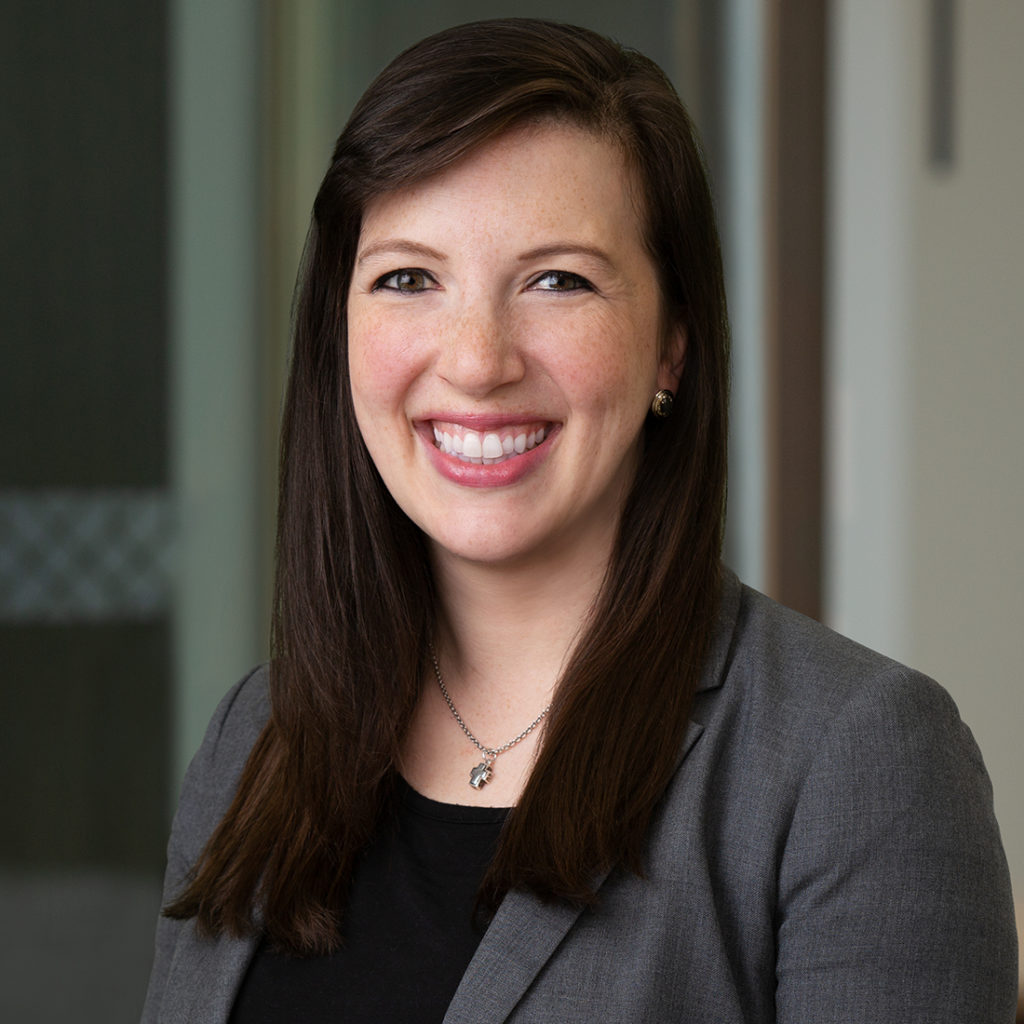 Energy trial litigator Lauren Brogdon was on maternity leave last year when she started "reflecting on the future growth" of her law practice and the right "environment" where she wanted to practice.
Last week, after more than nine years at Norton Rose Fulbright in Houston, Brogdon made a move.
"Haynes Boone was at the top of my list from the beginning because of its proven commitment to diversity and the collaborative nature of its attorneys," said Brogdon, the mother of a now-7-month-old. "Joining my mass torts and disaster response practice with Haynes and Boone's already strong energy litigation team was a natural fit."
A 2012 graduate of Columbia Law School, Brogdon represents energy clients in disputes related to hydraulic fracturing and other oil and gas operations, as well as mass tort litigation arising from catastrophic industrial accidents. She has defended oil and gas companies in lawsuits over chemical exposure and environmental contamination related to fires, chemical spills, pipeline explosions and other disasters.
Brogdon has handled more than a dozen trials, including some non-energy complex commercial matters involving breaches of contract, fraud and negligence.
"Every time I am able to assist a client in the immediate aftermath of a disaster or catastrophic event, I consider it a success," she told The Texas Lawbook. "In those situations, the client is being pulled in so many directions – ensuring the safety of its employees, of course, but also unwanted media attention, government investigations, and threatened litigation – and I pride myself in being a voice of calm and clear-headedness amidst the chaos."
Brogdon said the biggest challenges facing energy companies today are ever-changing governmental regulatory schemes and evolving technology in clean and renewable energy.
Haynes and Boone partner David Ammons, who leads the firm's energy litigation practice, said he is "thrilled to bring on a lawyer of Lauren's caliber."
"She possesses not only the skill, but also the judgment and composure to effectively manage litigation teams that defend clients in bet-the-company, mass tort actions," Ammons said.
Lauren Brogdon, Houston Young Lawyers Association President 2017-18, speaking at the Law Day Luncheon
Brogdon is heavily involved in pro bono and public service causes. She has represented dozens of clients in divorce and child custody matters, as well as disputes involving domestic violence, a cause she cares deeply about. She served as chair of Houston Volunteer Lawyers, which is the largest provider of pro bono services in Harris County.
The Texas Lawbook did an interview with Brogdon this week, which was her first at Haynes and Boone.
Texas Lawbook: What are two or three of your most important energy litigation successes for clients?
Lauren Brogdon: My most memorable success was a high-profile trial in northeastern Pennsylvania alleging water contamination from oil and gas drilling. It was an extremely high-profile case and cause celebre of environmentalists, so the three-week federal jury trial was affected by many factors outside of the courtroom. In the end, we were able to get a motion for new trial granted and ultimately favorably settle the case for our client.
I also maintain an active docket defending chemical suppliers and industrial facilities against claims related to alleged exposures to benzene, butadiene, and other chemicals. It takes experience not to get "home towned" in some jurisdictions in which these claims are brought, and I'm pleased to have developed the experience and rapport in those places to successfully advocate for my clients.
The Lawbook: What do you see as two or three of the most important litigation-related issues facing energy companies today?
Brogdon: Evolving technologies, especially the advent of renewables and alternative energy, may very well create new areas of law in the coming years. Shifting government agency policies and regulations will also undoubtedly give rise to claims against energy companies related to environmental compliance and workplace safety.
The Lawbook: How did the type of legal work you did change during the Covid pandemic?
Brogdon: Because much of my work involves industrial accidents and chemical exposure, in cases that can span many years, the COVID pandemic did not have an immediate effect on the volume of work I handled. I assist some clients with litigation avoidance and risk management strategies, including event management and product liability. Quarantines and shutdowns, and more recently supply chain difficulties, have had created interesting legal nuances in those areas.
The Lawbook: What is the biggest difficulty or issue you and/or other partners face when lateraling from one law firm to another?
Brogdon: It is easy for lawyers, especially those who have been at the same company or firm their entire career, to stagnate and become complacent. I have always operated with a "fire in the belly" mentality, and I believe the success of any lawyer, but especially laterals, depends on capitalizing on the momentum of having a new network and platform at a new firm.
The Lawbook: Why Haynes and Boone?
Brogdon: Haynes and Boone lawyers are uniquely committed to rowing in the same direction, which insures to the benefit of Haynes Boone's clients. I also appreciate the firm's demonstrated ability to develop young talent, including women and diverse lawyers, into leadership roles.