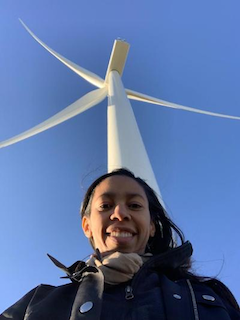 Lauren Haller was a freshman in high school when her mother told her about her great-great-grandfather, Nathan Haller, a former slave who was emancipated by Abraham Lincoln, became a farmer who served on the Walker County Commission and was one of the first African Americans to serve in the Texas Legislature.
"Wait … What? My great-great-grandfather?" Lauren Haller responded in shock.
"Lauren was like all other teenagers, not really giving much thought to their ancestors. But once I told her about her great-great-grandfather, she was so excited to learn more," Haller's mother, Houston Judge Francelia Totty, told The Texas Lawbook.
Judge Totty said her daughter was always a great student but learning about the history of her dad's great-grandfather definitely caused Lauren to be more aware and appreciative of history, law and politics.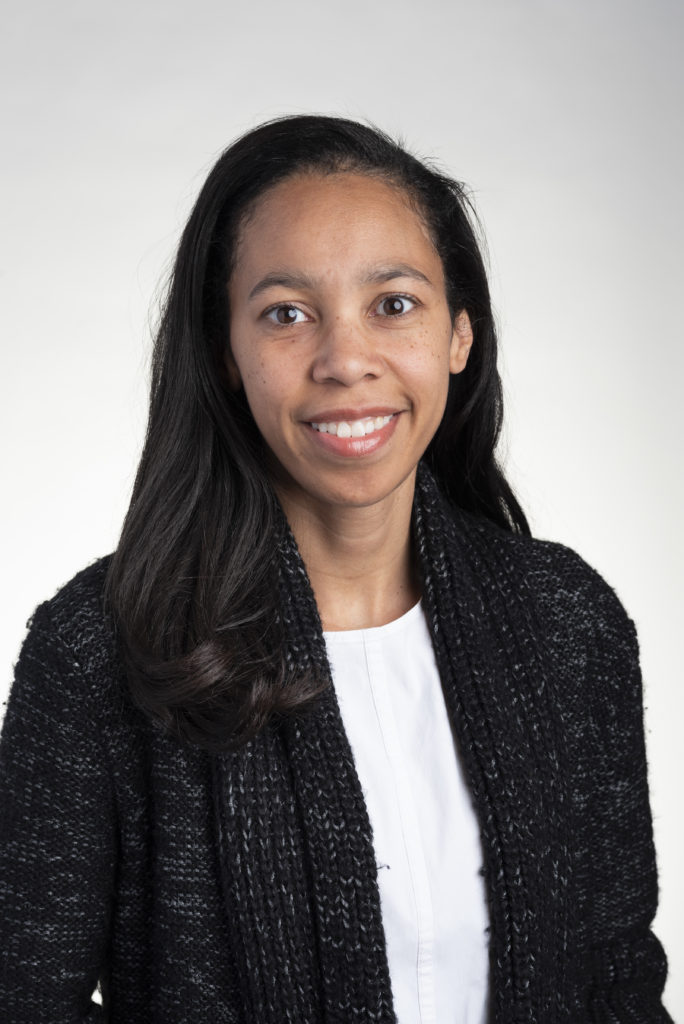 "It was a huge deal to learn about my dad's great-grandfather," Haller said. "It made me realize that he had done so much for his community. And then it made me realize how much my mother and father had done to make a difference. It was a life-impacting moment."
At age 38, Haller is making her own differences as legal counsel for operations at Pattern Energy, one of the world's largest renewable energy companies.
She was the lead lawyer in helping the company expand its commodities trading program. She led completion of the sale of $13.1 million in intellectual property and information technology assets related to Pattern's corporate restructuring in 2019.
Haller also created and launched Pattern Energy's Blacks in Renewable Energy project, which is a cutting-edge effort in the recruitment, professional development and retention of diverse renewable energy leaders.
"Lauren is insightful, empathetic and courageous, which makes her a natural leader," Pattern Senior Vice President of Corporate Operations Christopher Shugart told The Texas Lawbook. "Her positive energy about everything she sets her mind to is infectious to those of us that work with her."
The Association of Corporate Counsel's Houston Chapter and The Texas Lawbook are honoring Haller with the 2020 Houston Corporate Counsel Award for Achievement in Diversity and Inclusion.
"Lauren's innovative idea could potentially have farther-reaching implications in her industry," said MilliporeSigma senior counsel Christallyn Williams, who nominated Haller for the award. "She has even been approached by employees of other corporations to assist in the formation of similar organizations.
"Lauren has a true commitment to diversity and inclusion, which is seen both personally and professionally," Williams said.
Haller has been co-chair of ACC Houston's Diversity & Scholarship Initiative for the past four years. During that time, Haller helped increase the scholarship applicant pool by 200% and increase the scholarship amounts by 25% to $5,000.
ACC Houston President Chantel Jordan said Haller is "a great listener and is genuine in her care and concern" and deserving of the diversity and inclusion award.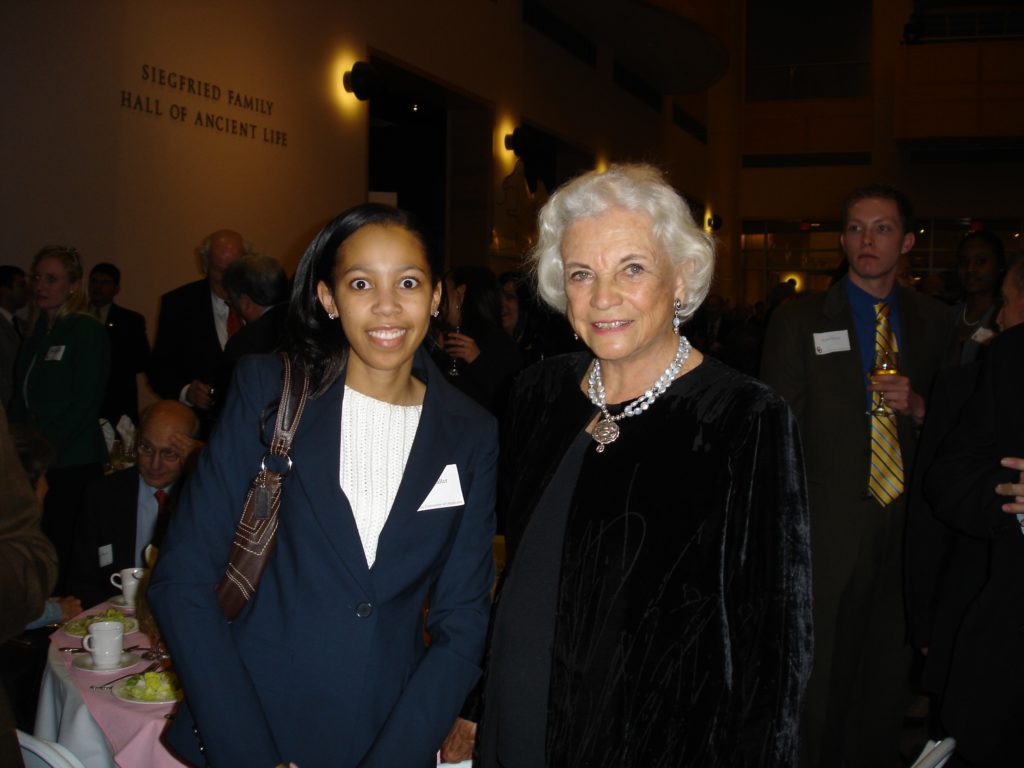 Lauren with Sandra Day O'Connor
"Whether it is sharing a work or family challenge with her, Lauren does not stop with just nodding her head sympathetically," said Jordan, who is an assistant general counsel at Houston-based American Bureau of Shipping. "She immediately dives into brainstorming mode to help figure out a solution, and when a volunteer is needed – despite her own busy schedule – she is one of the first in line to assist."
In addition, Haller has served on the Dean's Advisory Board on Diversity at the Gallogly College of Engineering at the University of Oklahoma for 14 years and has assisted in raising more than $200,000 for diversity scholarships.
"Lauren is tiny but she is determined and tenacious, and she stands up for herself, for her client and for what is right," said Judge Totty.
Born and raised in Houston, Haller was 3 years old when her mother was appointed to a municipal court judgeship by then Houston Mayor Kathy Whitmire. Her father was an executive at an international multiline insurer dealing with downstream energy properties.
Premium Subscribers: Go here for an exclusive Q&A with Lauren Haller. She provides personal insights, how she selects outside counsel and key things outside counsel should know about her. For information on premium subscriptions, including marketing and advertising benefits please contact Brooks Igo at brooks.igo@texaslawbook.net .
"Lauren came to court with me when she was little," Judge Totty said. "She saw defendants being brought into the courtroom in handcuffs and watched me decide if they were guilty and then sentence them."
Haller demonstrated strategic thinking early in life.
For example, she had a choice of five specialty public high schools to attend. Her mother thought that Haller, who was in a ballet, would select the high school for the performing arts.
Instead, Haller decided to attend the high school for engineering in the Heights section of Houston.
"Lauren did research and learned that students at the school for engineering received many more scholarships to college than students at the performing arts," Judge Totty said.
A year later, she learned about her great-great-grandfather, initially from her mother and then in much more detail from her father.
Nathan H. Haller was born into slavery in 1840 in Charleston, South Carolina. His owner brought him to Walker County, Texas, just prior to the start of the Civil War.
Records do not show whether Haller was freed when President Lincoln issued the Emancipation Proclamation in 1863 or in 1865 when an Army general proclaimed the end of slavery, which is now known as Juneteenth. As part of Reconstruction, Haller became a farmer and ran for public office as a Republican – first as a county commissioner in Walker County and then as a representative on the Texas Legislature serving Brazoria and Matagorda counties in 1893.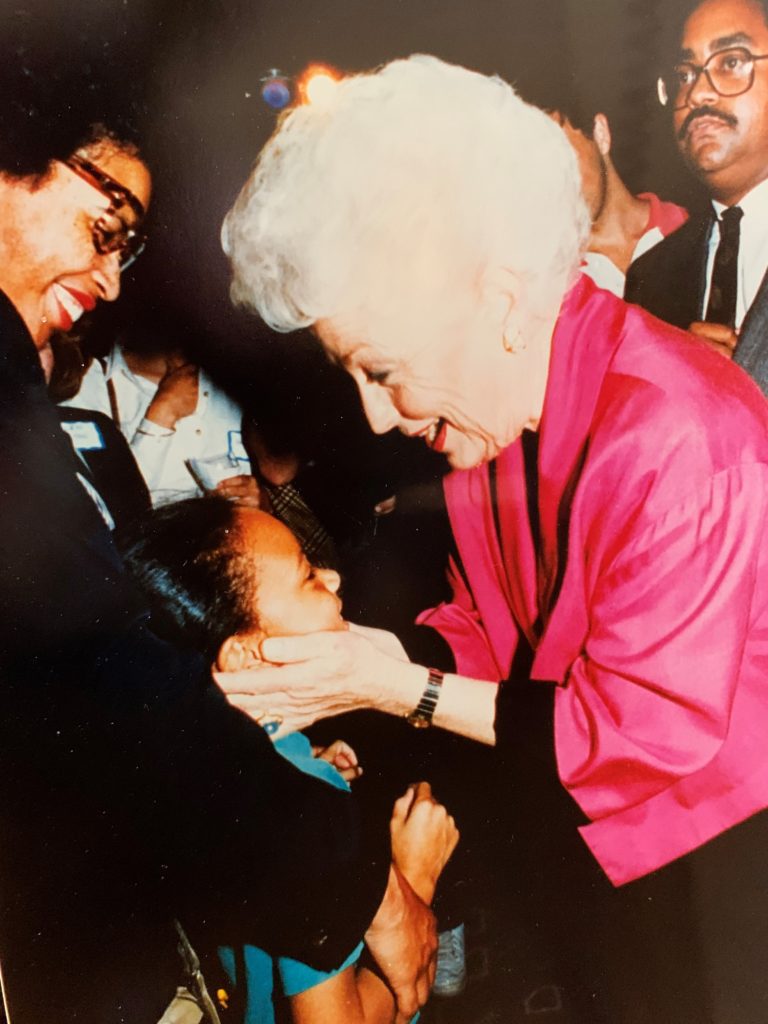 A young Lauren Meets Ann Richards
"Learning about my great-great-grandfather also made me realize how much my entire family, including my mother and father, had done for their communities," Haller said. "The need to impact the community has been passed down in our family from generation to generation.
"Even now, it makes me question whether I am doing enough," she said.
In 1999, Haller, a junior in high school, served as a congressional page in the U.S. House of Representatives. She delivered confidential documents to members of the House and Senate. She even witnessed the impeachment trial of President Bill Clinton and was on the floor of the U.S. House of Representatives the evening that the Senate voted to acquit.
Haller also had her photo taken that year with the late great Rep. John Lewis of Atlanta.
"Watching the inner workings of our government up close and personal definitely had a lasting impact on the trajectory of my life," she said.
That summer also gave her a close-up experience with racism. A white male page rooming down the hall from Haller hung a poster on his door of the back of the truck operated by three white supremacists that dragged Jasper resident James Byrd, an African American, causing his death in 1998.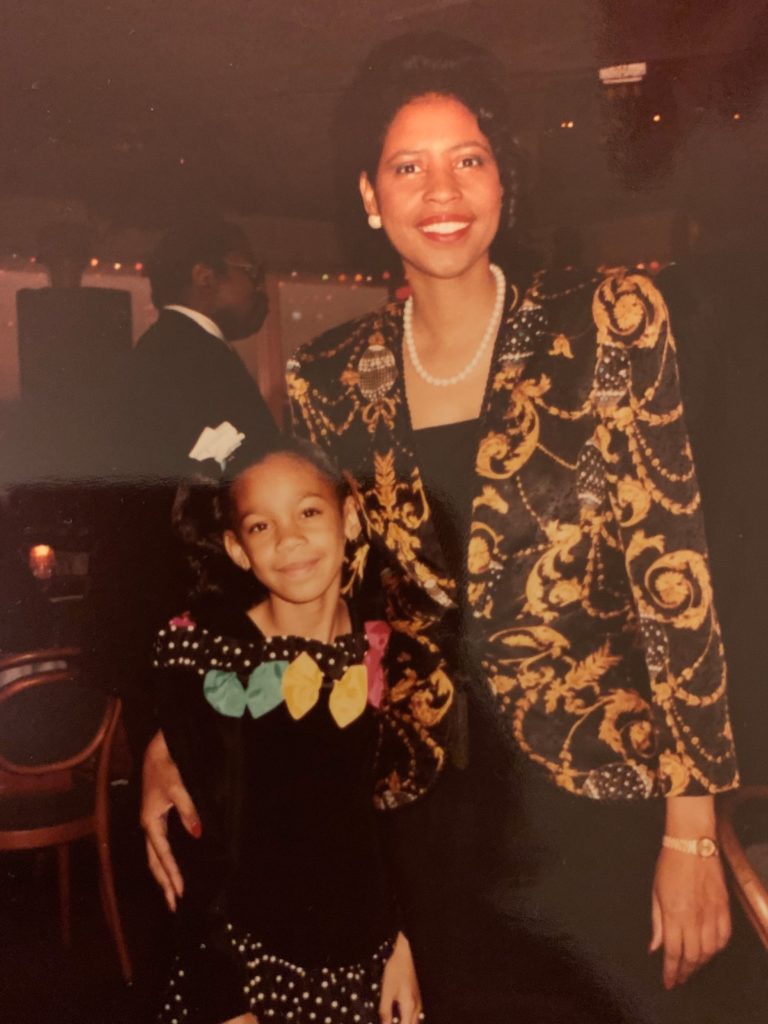 Lauren with her Mom, Former Houston Judge Francelia Totty
Haller and another African American page met with House Minority Leader Richard Gephardt about the situation.
"The only consequence was that the page was told to take the poster down," she said.
Despite having a mother as a judge and watching the legal and political systems up close as a teenager, Haller decided to study engineering at the University of Oklahoma
"As a result of watching law and the political system from an early age, I guess I subconsciously had an interest in the profession," she said. "However, due to both internal and external guidance, I suppressed that interest. Growing up, my parents emphasized math and science, and I excelled in both."
Haller did indeed excel at OU, graduating cum laude with a degree in mechanical engineering in 2005.
As she approached graduation, Haller realized that law and politics were still pulling her.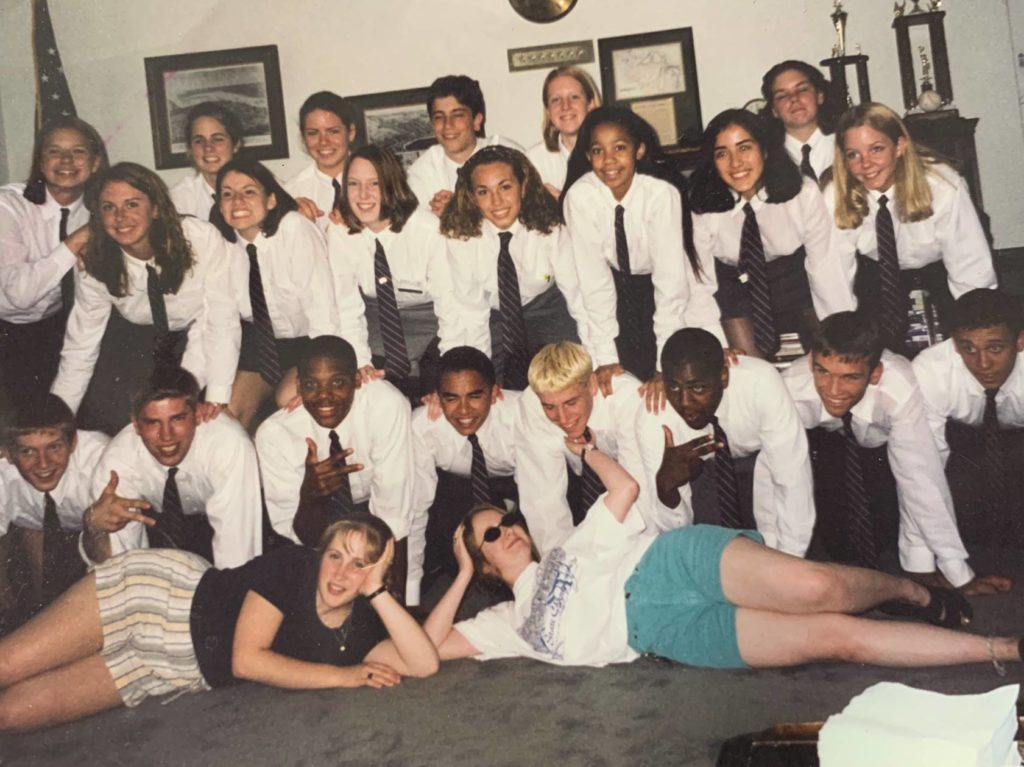 Lauren (second row. third from right) with fellow U.S. Capitol Pages
"I think law and politics have always been in my blood," she said, pointing to the fact that her mother was a judge. "As a small child, not only could I give a firm handshake, I attended numerous fundraisers, rallies and much more. From being toted around by a presidential candidate at a campaign rally to meeting civil rights leaders to having dinner with George H.W. Bush to shaking hands with Presidents George W. Bush and Bill Clinton, my upbringing was anything but normal."
Haller received several job offers upon graduation from college, which left her with two dramatically different possible career paths.
"I weighed the pros and the cons and landed on law school," she said. "I guess I knew subconsciously, all roads would lead me back to law school, so why delay the inevitable."
In 2008, Haller graduated from OU with a law degree and went to work at ConocoPhillips as a lawyer working to protect the energy giant's intellectual property portfolio.
"Ending up in-house right out of law school culminated in a trifecta of circumstances, including interning at both Chevron Phillips Chemical Company and ConocoPhillips Company doing high quality, meaningful work and taking and passing the patent bar while still in law school," she said.
At ConocoPhillips, she met multiple lawyers who have been career mentors, including former senior counsel Renita King.
After more than six years at ConocoPhillips, Haller jumped to an in-house counsel position at Hess Corporation in an effort to "expand and diversify" her legal practice.
In 2018, Pattern Energy was one of three companies that pursued Haller in hopes of adding her talent to their legal departments. She chose Pattern because it allowed her to "move outside of my comfort zone.
"Pattern was a young company, and the renewable energy space was gaining significant momentum," she said. "Although I knew absolutely nothing about renewable energy, Pattern was willing to gamble on me and I on them. Joining Pattern was by far one of the smartest professional decisions I have made to date."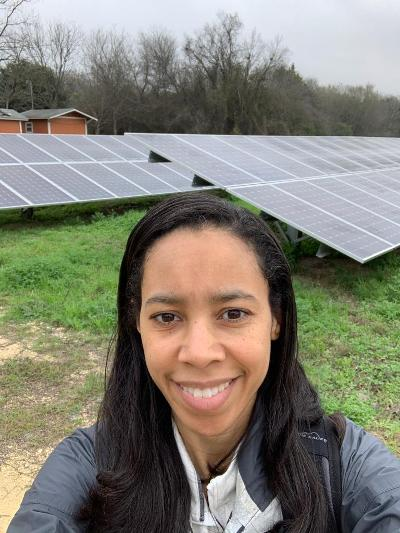 During her two years and seven months at Pattern, Haller said she is especially proud of her legal work expanding the company's commodity trading program, including forming a new entity, enhancing compliance protocols, developing new policies and procedures and negotiating with relevant exchanges and brokers.
Haller is also responsible for Pattern's trademark and domain portfolio in the U.S., Canada, Mexico and Japan. She also worked on the $166 million sale of Pattern's interest in the K2 wind power facility in Ontario.
Lawyers who work with Haller said that she understands there are areas of law she doesn't know and that she is never afraid to seek help or advice.
"Lauren impressed me from Day One because she came in with no background in the regulatory matters we worked on, she asked great questions and quickly understood what was important," said Alex Holtan, a partner at Eversheds Sutherland. "Lauren understands at an in-depth level the regulatory issues that are important, but, at the same time, she knows she does not need to know them down to every little word."
"Lauren's meetings are efficient and inclusive," Holtan said. "Everyone is asked to be heard, which means there is better buy-in from all the stakeholders."
But Haller gets significant praise for developing and launching Blacks in Renewable Energy (BiRE), an affinity group that focuses on professional development.
"Because the affinity groups are employee-driven, the employees are in essence shaping the conversation and the impact the affinity networks have on the overall company," said Haller, noting that Pattern is only 11 years old and has grown to more than 500 employees.
"After being at Pattern for less than eight months, I started floating the idea of establishing Blacks in Renewable Energy, which was welcomed with open arms," she said. "BiRE's inaugural year was wildly successful."
Haller scored an initial success when she created and hosted a "Fireside Chat" that featured Mona Sutphen who sat on Pattern Energy's board of directors and was President Obama's White House Deputy Chief of Staff for Policy. She followed that up with "Coffee & Conversation," which most times includes at least one white male from the executive team.
In addition, BiRE hosted Speed Networking events in Houston and San Francisco, volunteered at the Energy Institute High School and donated nearly $2,000 worth of school supplies to Houston and Oakland area public schools.
"Lauren has been one of the biggest forces for advancement and change of diversity and inclusion at Pattern," Shugart said. "With solely her force of will, she became the clear employee leader for D&I issues in the company. She had the vision of a diversity month event this year and attracted like-minded grassroots employees from across the company to the team and made it happen – culminating with an event featuring our executives and one of our board members.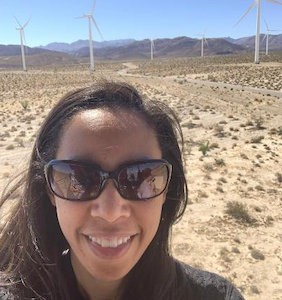 "Only a small fraction of this would have happened naturally through our standard HR and management challenges," Shugart said. "It was her vision, energy and ability to attract people to the cause voluntarily that made it all happen."
Haller said she is so proud of her company and its executives for their encouragement and support.
"In response to the senseless deaths of George Floyd, Ahmaud Arbery, Breonna Taylor and countless others, Pattern executives made powerful personal statements and reached out to individual employees to offer support and in solidarity," she said. "At every step of the way, Pattern leadership has been both a cheerleader and a champion for efforts surrounding diversity, equity and inclusion.
"Pattern truly believes in listening to and partnering with its employees to create a more diverse, equal and inclusive environment," she said.
ACC Houston President Jordan said Haller, who was chair of ACC Houston's Diversity Committee, was "instrumental in not letting the COVID-19 pandemic prevent the chapter from fulfilling one of its core missions to build the pipeline of diverse attorneys."
Haller, realizing that an in-person diversity reception honoring a dozen law students for receiving scholarships was unsafe, converted the dinner into a virtual reception. The students shared their personal stories with all attendees through short videos and were able to network in a series of virtual breakout rooms with in-house counsel representing a variety of Houston companies.
"Thanks in large part to Lauren's ingenuity, the virtual diversity reception turned out to be a big hit," Jordan said.
By all accounts, Haller's ceiling as a lawyer, corporate executive and leader is sky high.
Shugart said that Haller "has tremendous drive and energy," but she's also "very humble and almost prefers for the people she attracts to the cause to get the credit and the limelight.
"I think Lauren has a bright future," Shugart said. "Companies and societies are clearly seeing the benefits of advancing diversity, equity and inclusion, and Lauren has all the right insights and skills to help guide Pattern, or any other teams she sets her mind on, to get there. I'm looking forward to seeing that unfold."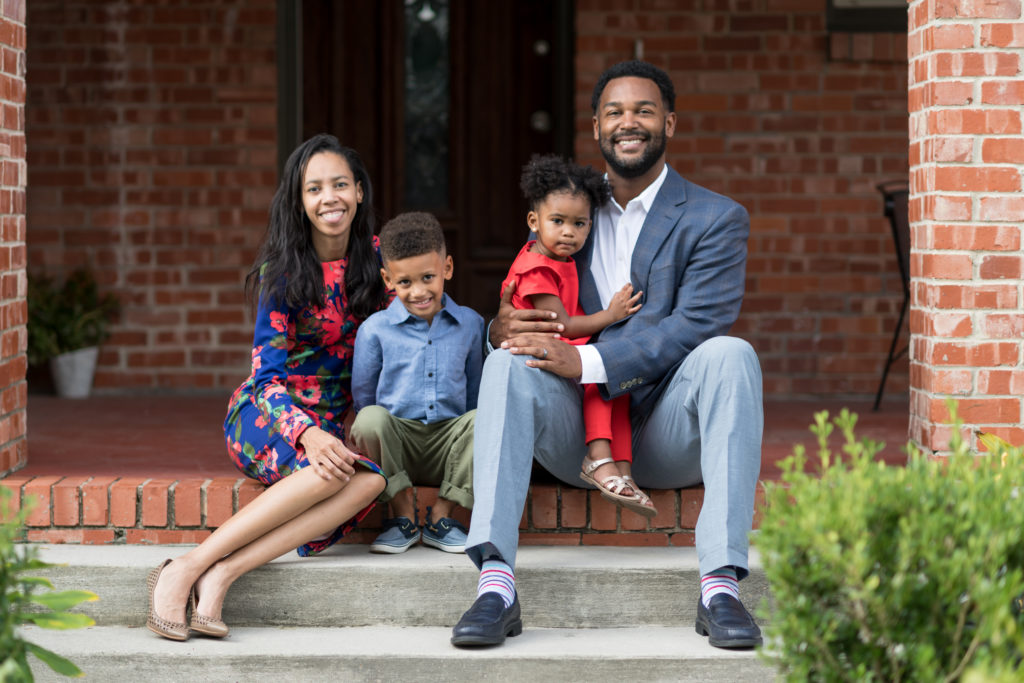 Lauren at home with her family