Texas law firms that maintain Austin lobby practices – fewer than in decades past – are ready to reap the rewards of longstanding political relationships and insider knowledge as the 88th session of the Texas Legislature gavels in Jan. 10.
Flush with cash and eager to enact social policy in new ways, the Republican-dominated House and Senate are expected to remain mostly friendly to corporate law firms and their clients. But the pro-business vibe could be tested on issues such as tax relief and corporate governance decisions perceived to impact hot-button issues such as abortion, climate change and firearms.
Large segments of the energy, construction and manufacturing industries will be affected as lawmakers decide the future of state regulatory agencies overseeing environmental permitting, electricity generation and transmission and water project development.
When Robert D. Miller started his lobby practice at Locke Lord in the mid-1990s, it was common for the big firms with Austin offices to have government affairs practices. A number of those firms, including Vinson & Elkins and Baker Botts, have shifted their focus to more profitable M&A work, Miller says.
"The reason we have it is because we're very successful. You've got to have a critical mass to really make the economics work," said Miller.
Denise Rose says Jackson Walker has been incredibly supportive of its public policy group. "It is a challenge because we don't bill like everyone else," she says. "We're kind of an anomaly in the firm."
Although many of the highest-paid lobbyists set up shop on their own, those who practice in a firm environment say they can offer clients a breadth and depth of service, especially when a bill becomes law and is implemented at the agency level.
"There's always something new we're working on," says Elizabeth Ross Hadley of Greenberg Traurig. "We know the process in and out, and we have the relationships so we can lobby on pretty much any subject area. It comes down to our knowledge and expertise in knowing how to try and pass a bill, or amend a bill, or kill a bill."
The Texas Lawbook recently interviewed Miller, Hadley and Rose about their lobby practices and the upcoming session.
The Dean
Robert D. Miller has built Locke Lord's Public Law Section into the best all-around lobby practice for a law firm in Austin, according to Capitol Inside website's 2021 Texas Lobby Power rankings, which estimated his compensation at up to $4.1 million. "Miller has been one of the GOP's most prolific fundraisers in the state with connections in the highest places," according to the website. "But he's made it a point to have associates with significant ties to the Democrats as well."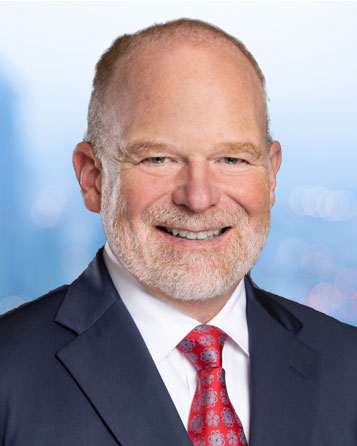 Like many lobbyists, Miller got his start as a Capitol staffer. He had completed his first year at The University of Texas School of Law when he went to work in 1983 for Republican Sen. Don Henderson. His biggest impression of the 68th Legislature? "That the Capitol didn't burn down" after a devastating fire in the lieutenant governor's office nearly spread to the Senate chamber.
After graduating in 1985, Miller began a real estate practice and made partner. But he stayed active in politics, serving on boards and commissions and raising funds. When George W. Bush was elected governor in 1994, Locke Lord saw an opening for Miller's lobbying ambitions.
"I always knew I wanted to be a lobbyist," says Miller. "Law firms don't know what lobbyists do, they think we wine and dine people. And I also thought it was important to have substantive legal skills."
His first client was Drayton McLane and the Houston Astros, who opposed a bill that would have built a downtown football stadium and left the Astros alone at the Astrodome, which would not have been economically viable. Miller was able to stop that bill during the 1995 session, and the Oilers left Houston the next year.
"In 1997 we went back to the Legislature for Mayor Lanier and Houston leadership and passed legislation to build all these stadiums that we now have in Texas for professional sports teams," said Miller, referring to legislation creating a sports authority and authorizing the levying of taxes on car rentals and hotel rooms to fund the construction of a new retractable roof baseball stadium.
From there, Miller grew his practice and now represents more than 30 clients, including CenterPoint Energy, the Greater Houston Partnership, Houston municipal employee and police officer pensions, Landry's, Perry Homes and The Vanguard Group.
Miller represented Uber in passing a statewide framework for transportation network companies in 2017. He represented Crown Castle, the nation's largest provider of shared communications infrastructure, in the passage of 5G legislation.
This year Miller is focused on persuading legislative budget writers to appropriate up to $2 billion into an investment fund to help the University of Houston and Texas Tech University advance in national rankings. Both Gov. Greg Abbott and Lt. Gov. Dan Patrick have expressed support for a new endowment to support large public universities across the state.
Miller again will be working on gambling issues, a notorious hard sell to conservative lawmakers. He's promoting a proposed constitutional amendment where voters could authorize destination-based casinos around the state and is joining forces with former Gov. Rick Perry on legalizing sports betting.
Miller also will be lobbying to ensure that business interests get their share of any tax relief that comes from the historic $32.7 billion state budget surplus.
Another key issue for business lobbyists is environmental, social and governance. ESG issues have the potential to affect companies, their employees and investors on a broad range of topics, including climate change, corporate social responsibility and diversity. Lawmakers in 2021 enacted a law that prohibits state investment contracts with firms that have reduced or cut investments in oil and gas industries. Another new law bans state agencies and political subdivisions from contracting for the purchase of goods and services over $100,000 unless the company verifies that it does not discriminate against a firearm entity or trade association.
Miller expects battles over ESG to be a huge issue for the corporate community, potentially affecting multinational banks that have large municipal bond underwriting practices.
"Their perspective is that the financial institutions who invest the retirement funds for teachers and state employees should be solely focused on return and not policy issues," he says. "So that's going to be a difficult issue to work through."
Miller has relied on a team approach to lobbying because "no one individual can have the breadth and depth of relationships that you need to be successful." For example, he says, it would be difficult for a single lobbyist to be close to both the lieutenant governor and the speaker, given that the two chambers are regularly at odds on key issues. During several sessions in the 2000s, the firm's Bruce LaBoon provided the link to Lt. Gov. David Dewhurst and Miller was close with Speaker Tom Craddick.
He is proud of building a diverse team that includes Crystal Brown, Sarah C. Lacy and Neftali Partida. The lobby practice offers one-stop shopping for Locke Lord's clients, Miller says.
"You come to us, and we can analyze the situation. And if it requires legislation, we can write it. If it requires litigation, we can refer that in-house. We have experts in all the areas of the law."
Miller says he often thinks about why a company would hire his law firm compared to one of the independent "hired guns" who frequent the Capitol.
"One reason is we've been here 100 years and we'll be here another 100 years, so we're kind of the Good Housekeeping Seal of Approval," Miller says. "The general counsel doesn't have to explain why he hired Locke Lord. If it doesn't go well, it's not because he made a mistake, it's because I didn't get my job done."
The Non-traditional Trailblazer
Elizabeth Ross Hadley took a non-traditional path to becoming a successful lobbyist and shareholder at Greenberg Traurig. Before joining the firm 10 years ago, she worked on Capitol Hill advising a U.S. Senate majority leader on foreign policy, litigated cases in Mississippi and was the chief marketer for Texas-produced food and wine products.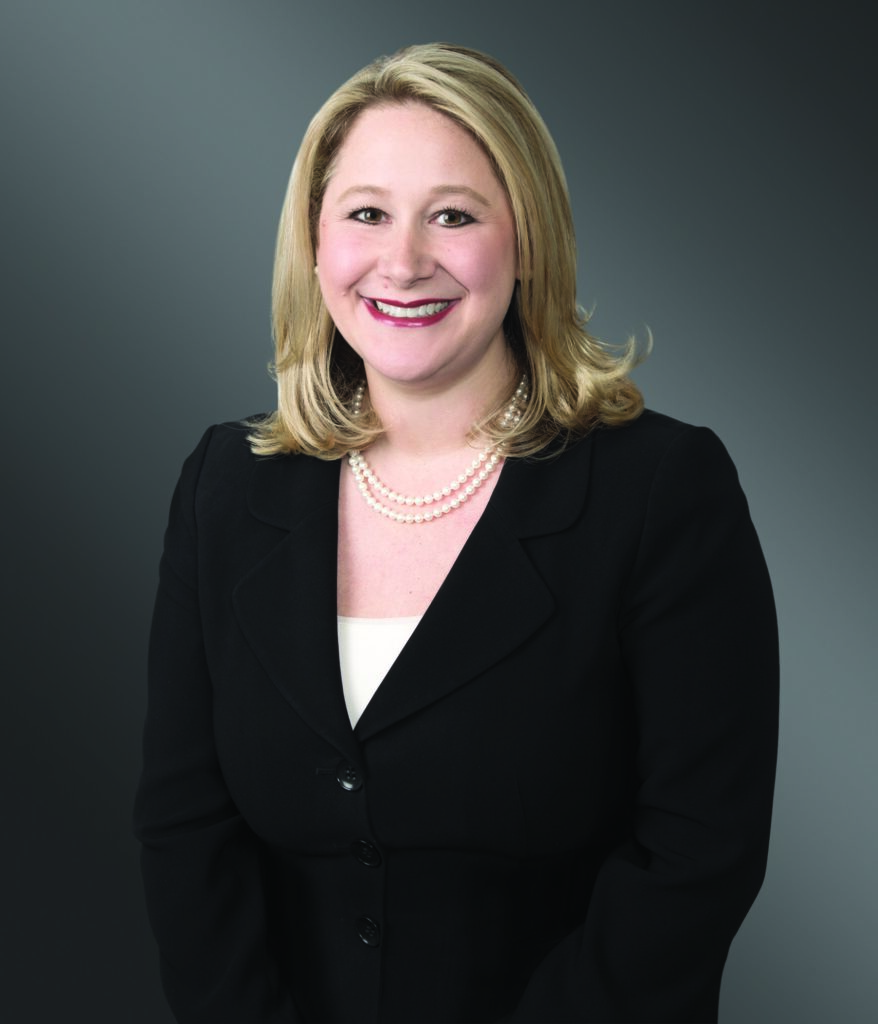 A college year spent at American University and interning on Capitol Hill helped spark Hadley's interest in the politics of legislating. After graduating from The University of Mississippi School of Law and passing the Mississippi bar exam, she worked as a foreign policy advisor to then-Senate Majority Leader Trent Lott. It was there she met her husband, Texan Bryan Hadley, who worked for Sen. Kay Bailey Hutchison.
Changes that came to Washington following the 9-11 attacks prompted the young couple to move to Oxford, Mississippi. After five years doing litigation there, they were ready for a bigger city and came to Austin. She worked for Sen. Kip Averitt during the 2009 session until his retirement in 2010. That was an interim year, a time when Texas lawmakers typically are not hiring.
After meeting with then-Agriculture Commissioner Todd Staples, Hadley signed on as assistant commissioner for marketing where she ran the Go Texan campaign to promote the state's farm and ranch products.
"It's been more helpful than I would have ever thought to have worked in an agency and seen how things work on the agency side and help my clients navigate that," she says.
Hadley had first met GT lobbyists Thomas J. Bond and Demetrius G. McDaniel at the Capitol. Bond is a former state insurance commissioner who focuses his practice on insurance and regulatory law. McDaniel is the firm's co-regional operating shareholder for Texas and was listed in 2020 by Lawyers of Color as one of the nation's top lobbyists.
Other registered lobbyists in the firm's Austin office are Karen M. Kennard, who served five years as city attorney for Austin, and Sergio Cavazos, who worked with the Texas House.
"It was the perfect fit, and I just could not ask for better people to work with," Hadley says. "As you can see, I wasn't the typical big firm out of law school. I had federal government, law firm associate, state government and then I came to the firm and worked my way up to become a shareholder."
She likes being able to network with the firm's federal lobbyists and those who work in state capitols in Florida, California and New York. Hadley frequently talks to her colleagues about what is happening in their states, knowing that an issue in Florida could soon arise in Texas.
"It helps to have that broader knowledge base to be able to look for those things and have those discussions, and that's obviously beneficial to our clients, particularly those who work in multiple states," she says.
Hadley also handles regulatory matters and does some litigation.
"At the end of the day, whatever goes into place is going to have to be implemented and then complied with," she says. "Inevitably, there could be something that's a legal issue. It's interesting to look at it both ways."
Hadley has been busy drafting bills, working with legislative offices to find bill sponsors and getting information from clients on their issues. Her legislative clients include the Associated General Contractors of Texas, Aflac, Citigroup, Meta Platforms, Western Union, the cities of Fort Worth and Port Arthur and The Vanguard Group.
Like Miller, Hadley will be closely following the budget and ESG legislation.
"ESG, the environmental social governance, seems to be something that's popping up in a number of different areas from what I'm hearing," she says. "I've heard some members say they want to look at legislation on that front as it relates to insurance companies and other areas."
She is also studying the lieutenant governor's legislative priorities, which include property tax relief, incentives for investors to build more natural gas plants and reforming tenure in higher education.
Hadley donates her time to nonprofit organizations working to outlaw underage marriage and to fight human trafficking, and she encourages other lawyers to consider pro bono lobbying. She says it provides an opportunity to work on issues such as criminal justice reform that is not part of her normal lobby work.
"Anybody can do pro bono legislative lobby work," she says. "I'm glad I've gotten to bring that into what I do as well."
The Budget Expert
In the nearly two decades that Denise Rose has worked in and around the Capitol, she has learned the importance of being a keen observer of both people and numbers.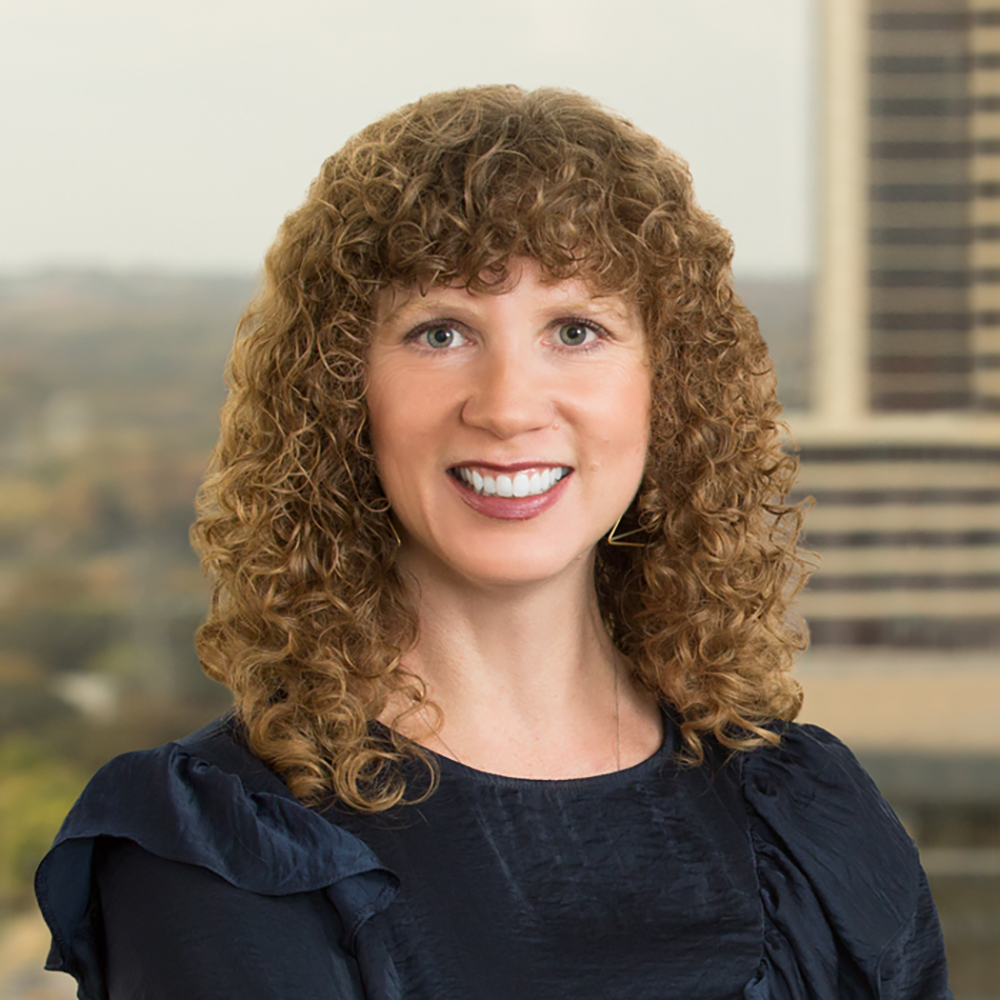 Rose, a partner at Jackson Walker, studies legislators' interactions with other members, lobbyists and the public. It's something she wants to know even if her conversation with a lawmaker is completely unrelated.
"All of that context matters as far as when to do something, how to tackle it," she says.
Similarly, she knows the opportunities and land mines inherent in the process of writing a biennial budget for the ninth largest economy in the world. It's how she helped boost funding for graduate medical education and secured the largest funding increase in history for family violence program services.
Understanding the nuances of politics and relationships between elected officials amid heated policy disputes was one of "a million different life lessons" that Rose learned during her first session in 2005 working for Rep. Vicki Truitt. Learning the budget-writing process was another.
"I got thrown into work on the budget that session and initially was terrified because I went to law school so I wouldn't have to deal with numbers," she says. "It's a lot to absorb when you're in the middle of it, but I learned that numbers really are the policy itself, and figuring out how that comes together was fascinating for me."
The University of Houston Law Center graduate gained expertise in hospital funding working in governmental relations at the Texas A&M Health Science Center and Texas Children's Hospital.
Her lobby clients include AstraZeneca, Horizon Therapeutics, Meals on Wheels, Texas Council on Family Violence, the City of Denton, EduCare Community Living, Texas Association of Broadcasters and Texas Crushed Stone Co.
Rose's mentor was Kathy Hutto, a pioneering female lobbyist who joined Jackson Walker in 1988 and retired in 2019. Rose now works closely with Michael J. Nasi, an environmental lawyer and lobbyist, and Kate Goodrich, "my right-hand woman."
Rose expects the unprecedented budget surplus to spur efforts to provide property tax relief, although the mechanism for doing that is not yet clear. She expects some of the surplus will be built into the base budget bill filed at the start of the session.
Rose will spend a lot of time during the 140-day session monitoring the Texas Commission on Environmental Quality, which is undergoing sunset review, a process that evaluates if an agency should be continued and how its processes should be improved. A key issue for TCEQ is the extent of public input into the environmental permitting process, and it comes at a time when the U.S. Environmental Protection Agency is investigating Texas' permitting of concrete batch plants over allegations of discrimination against communities of racial and ethnic minorities.
She also will be watching the future of a popular school property tax break for business expansion known as Chapter 313. The legislature in 2021 let the tax break expire and efforts are under way to revive it. The Texas Supreme Court last month declined to extend the end-of-year deadline to allow applications caught in a state agency backlog to be processed. Justice Evan A. Young said that "any such relief would trespass beyond the judicial realm and into the policy decisions that are proper for the other branches."
Add in the nursing shortage and other healthcare workforce issues, and Rose expects a busy session where something unexpected is bound to happen.
"Twenty years ago I had an assumption of what the session would be like, and it wasn't like that at all," she says. "They all have their own theme and tone, so I'm not in the guessing game for how this session is going to go."