Business specialty courts are back as a hotly contested issue before the Texas Legislature.
As business groups tee up to pursue legislation during the 2023 session to create a separate trial and appellate court system for high-dollar business litigation, a House committee that studied the issue recommends lawmakers first monitor an anticipated pilot program before implementing legislation.
The recently published interim report by the House Committee on the Judiciary & Civil Jurisprudence states that the Texas Supreme Court has been tasked by the Texas Judicial Council with creating a pilot program to explore the creation of a business court system, but plans were delayed due to the coronavirus pandemic. The committee is chaired by Rep. Jeff Leach.
The Plano Republican also sits on the Texas Judicial Council, a legislatively created policy-making body for the state judiciary. In 2018 and again in 2022, the council advocated for the Supreme Court to create a pilot program to permit consideration of implementation details prior to statewide implementation. In January 2020 the Office of Court Administration contracted with the National Center for State Courts to fund a pilot program, but the project was put on hold when state courts stopped in-person hearings that year.
"Post-pandemic, the Supreme Court is once again tasked with creating a pilot program," the House committee report states. "The pilot program would establish a business court program for complex business legislation and should be a part of or parallel to the existing court structure. Additionally, such a specialized business court will hold proceedings regionally so parties throughout the state have reliable access to the court without undue delay or strain. Further, such a structure would allow an opt-in option for the parties," the report states.
"While the Committee disagrees on the necessity of a Court, if a business court is to be created and commissioned by the Legislature, this Committee believes this recommendation is the best path forward­—working within the existing court structure while still allowing for specialization and expertise for high level, high value, highly specialized cases for our Texas business and corporations. To be clear, our Committee recommends that the Legislature closely monitors the pilot program, observe what aspects work and don't work, and implement legislation accordingly."
The Supreme Court is reviewing the recommendations, said Amy Starnes, public affairs director for the court.
Three Democrats who sat on the judiciary committee said in a letter attached to the report that they "cannot concur in the recommendation that Texas create specialty business courts at this time."
"Adding any specialty court to our judicial system is a significant step that requires just as significant a conversation, which we expect to continue during the coming session," said the letter signed by Reps. Harold V. Dutton Jr. of Houston, Joe Moody of El Paso and Julie Johnson of Farmers Branch. The committee's vice chair, Rep. Yvonne Davis, D-Dallas, did not sign the overall report, which included several other topics.
Also, a Senate Democrat who sits on the Judicial Council, Judith Zaffirini of Laredo, voted no on the council's pilot program recommendation.
The House committee report also recommends increased funding for judges and technology upgrades to allow the statewide collection of case-level data. It calls for measures to improve the low response rate to jury summonses, including raising jury pay and employer compensation for those selected to serve on juries, narrowing juror exemptions and addressing failures to respond.
One law-focused group that may not be as active at the Legislature this session is the State Bar of Texas, a result of the McDonald decision on the use of mandatory dues. Traditionally, the state bar sections brought legislative proposals to SBOT directors for approval, but no issues are in the pipeline this year. Amendments adopted by the board in 2021 limit the bar's legislative and amicus activities to those that address the state bar, the regulation of lawyers, the functioning of state or federal courts or the functioning of the legal system.
Specialized Courts
Texans for Lawsuit Reform Communications Director Lucy Nashed Cafrelli said the business group seeks legislation "creating a multi-judge business specialty trial court to handle corporate governance lawsuits and large business-to-business cases, but not personal injury, wrongful death, family law and other non-business matters." A similar effort during the 2021 session fell short.
"We will also advocate for legislation creating a new intermediate appellate court to hear appeals from the business specialty court and in important cases in which the state is a party, including cases presenting constitutional issues and appeals from administrative decisions," Cafrelli said.
The Texas Association of Business also supports the creation of business courts, saying that judges experienced in handling complex commercial litigation would improve overall judicial efficiency.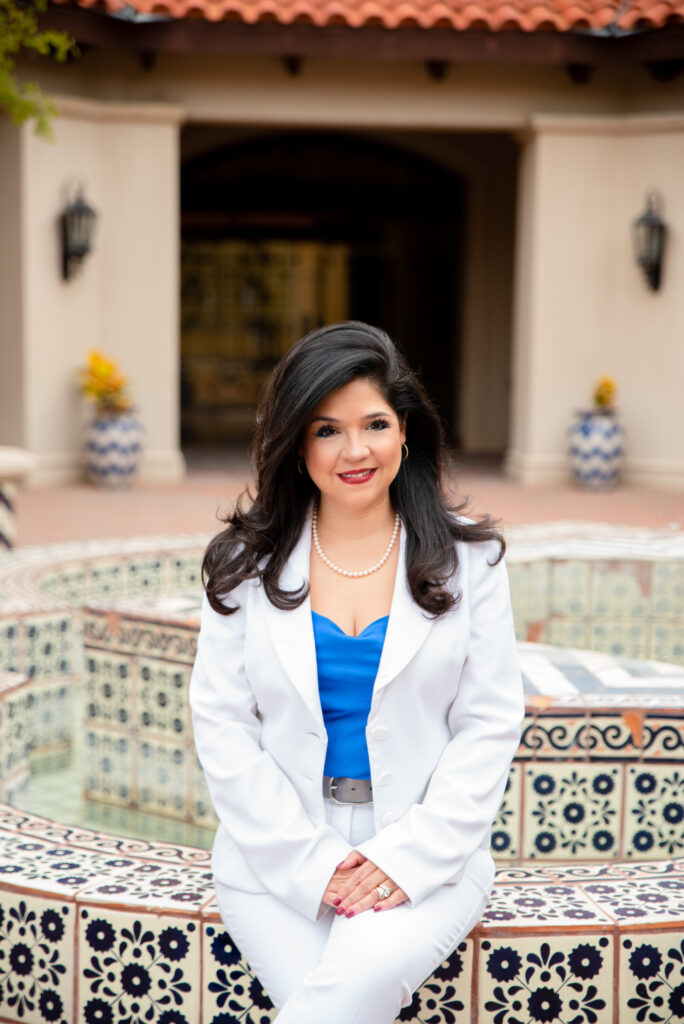 The Texas Trial Lawyers Association and the Texas chapter of the American Board of Trial Advocates are gearing up to fight the initiatives. As TTLA president, San Antonio personal injury attorney Laura Tamez is ready to oppose restrictions on legal liability that could make it more difficult for individuals and small business owners to access the courts.
"Among the current proposals is the creation of a new special court for special interests that would benefit special interests at the expense of Texas families," Tamez said. "No doubt we'll also see industry-specific proposals designed to restrict access to the courts in various ways."
During the 2021 session, time ran out on HB 1875, which had been placed on the House calendar for floor debate late in the session. The bill by Rep. Brooks Landgraf, R-Odessa, would have created a seven-member court for complex commercial disputes seeking $10 million or more in damages. Members of the trial court and a separate seven-member Court of Business Appeals would have been appointed by the governor with the advice and consent of the Senate.
Landgraf's office said he has not yet decided whether to file a similar bill this session.
TLR also will advocate for a bill limiting the use of public nuisance lawsuits to regulate activities such as oil and gas production, Cafrelli said. "A lawful activity or product should not be the basis for a public nuisance action, and we believe Texas should take action to stop this regulation by litigation from happening in our state."
TAB has a similar position on public nuisance lawsuits. It also said it will oppose bills that would create new private rights of action that employees can use to sue their employers and will work to prevent abuses of the Texas Citizens Participation Act when used as a method to delay meritorious lawsuits.
Jury Summons System
The judiciary committee also was tasked by House Speaker Dade Phelan with studying state laws and procedures relating to jury service eligibility and making recommendations to promote jury service.
At an October hearing, Leach expressed concern about "the lack of emphasis, of value put on jury service among all Texans." With data showing that, typically, 46 percent of Texas citizens summoned for jury duty fail to respond, the committee recommends "raising the amount of daily juror pay and enacting wage protections for those selected to serve."
Jurors who show up the first day are paid only $6, a cost borne by counties. Those who are called back for subsequent days of service are paid $40 a day, with the state contributing $34 of that expense.
"Current daily rates do not cover the costs needed to serve—sometimes not even covering the cost of courthouse parking for some jurors who are not ultimately selected to serve on a jury," the report states. "Additionally, the Legislature should consider removing employment barriers that prevent Texans from being able to serve on a jury. While an employer cannot terminate an employee for missing work due to jury service, they are not required to pay for hours missed."
The committee also recommends increasing the age-related exemption for jury service from 70 to 75 and tightening enforcement for failures to respond.
Judiciary Funding
The $33 billion state revenue surplus could work in favor of judicial funding issues including higher pay for judges and court staff, updated IT systems that collect and analyze judicial data, and more funding for civil legal services. The House judiciary committee's report recommends that the legislature increase the base pay of starting judges and ensure that state judges receive regular cost-of-living adjustments.
The Office of Court Administration is seeking $11.9 million for an updated appellate case management system. The project would replace a system that is nearing the end of its physical life with a cloud-based system.
OCA also is seeking $6 million to replace the legacy system responsible for collecting and analyzing judicial data with a cloud-based system; $4.3 million for IT licenses, including those used for remote courtroom hearings; and $2.8 million for judiciary-wide inflation relief for staff positions to help address a 14.5 percent turnover rate.
Updated technology for the collection of case-level data "would be a turning point in judicial system transparency," according to the House committee report. Most data are now reported by county and not by court.
The Texas Supreme Court is seeking $5 million for each year of the biennium in additional funding for basic civil legal services. The court's legislative appropriations request states that continuing disruptions from the pandemic are affecting both the need for legal aid and how Texans access court proceedings.
"Many low-income people face challenges in attending in-person hearings, such as childcare, work-related issues, distance and travel time, and cost of travel," the court said. "Civil Legal Aid can help low-income Texans facing technological barriers by providing approximately 250 supported kiosks in communities throughout the state to assist with appearances in remote court proceedings."
The Supreme Court also is seeking $500,000 over the biennium to educate judges and court stakeholders on issues related to children's mental health services "to better administer justice for Texas children, youth, and families."