From the creation of new business courts with appointed judges to the impeachment of the attorney general, the state's civil justice system was under scrutiny by Texas lawmakers in a way it hasn't been in decades.
The regular session of the 88th Legislature, which ended on Memorial Day, also brought the enactment of higher pay for jurors but not for judges. Legislators stopped a bill that would have weakened the Texas Citizens Participation Act, a worry for news organizations and citizen activists. City and county attorneys successfully rallied against a bill that would have limited their ability to recover damages through public nuisance suits.
Not since the tort battles of 2003 when Republicans took over the House and enacted far-reaching limits on medical malpractice cases has there been such a push to change how litigation is handled. The difference this time, however, was the joining of plaintiff and defense lawyers to oppose the business court bill, which was targeted at trial courts in urban areas where Democrats have gained judicial seats. While the unusual coalition didn't stop the bill they were able to significantly narrow its jurisdiction.
House Bill 19 was introduced by Rep. Andrew Murr, R-Junction. As county judge in rural Kimble County, Murr presided over hundreds of criminal, civil and probate cases, according to his House biography. In a move that stunned the Capitol, Murr emerged at the 11th hour of the session as the key proponent in the surprise impeachment of Ken Paxton. The impeachment resulted in Paxton's suspension from office pending this summer's trial in the Senate. Gov. Greg Abbott named Fort Worth lawyer and former Secretary of State John Scott as interim Texas attorney general.
HB 19, which is awaiting the governor's signature, would create the Business Court Judicial District, a trial court with statewide jurisdiction and composed of divisions geographically consistent with the existing 11 administrative regions. However, the only regions initially funded would be in the Dallas, Austin, San Antonio, Houston and Fort Worth areas. Judges would be appointed by the governor, with the advice and consent of the Senate, for a term of two years, and could be reappointed.
The 10 district judges planned for the business court will have jurisdiction over organizational and governing disputes in which the amount in controversy is greater than $5 million or which involve a publicly traded company, regardless of the amount in controversy. The court also could hear transaction-related cases in which the amount in controversy is greater than $10 million, excluding insurance contracts and loans by banks, credit unions, and savings and loans. The bill exempts cases involving governmental entities, insurance and property claims, consumer transactions, personal injury and wrongful death.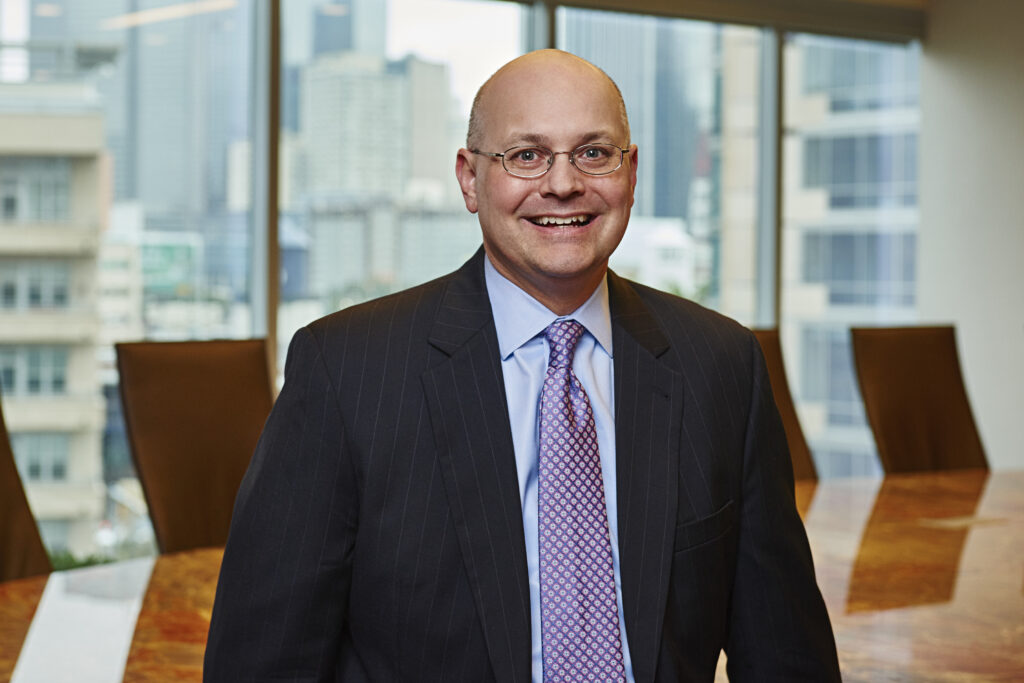 Haynes Boone partner David Harper, who represents clients in IP and complex business disputes, said HB 19 has the potential to boost litigation in Texas courts, once it is fully implemented late next year.
"Hopefully it will keep some litigation here in Texas that otherwise might have gone to other states like Delaware or gone into arbitration," he said. "Business lawyers will hopefully have confidence to choose the business courts so I think that could be better for Texas businesses to be able to have their disputes closer to home."
Texas would join 24 other states that have a business or commercial court, Harper said. The bill was pushed by Texans for Lawsuit Reform and the Texas Association of Business, which cited the need for specialized judges to get complicated litigation moving through the court system.
"When you have a giant business center like New York, like California, and now like Texas and how our state has grown and changed over the last 20 years, when you have these kind of complicated matters, it's important to have judges that are more familiar with it," Harper said.
Harper stresses that there are still a lot of questions about how the bill would be implemented. A constitutional challenge is expected over the provision for appointment of judges and, under the bill's provisions, would go directly to the Texas Supreme Court.
He will discuss with clients the merits of putting language in their governing documents and contracts that the business court is a preferred method of resolving future disputes.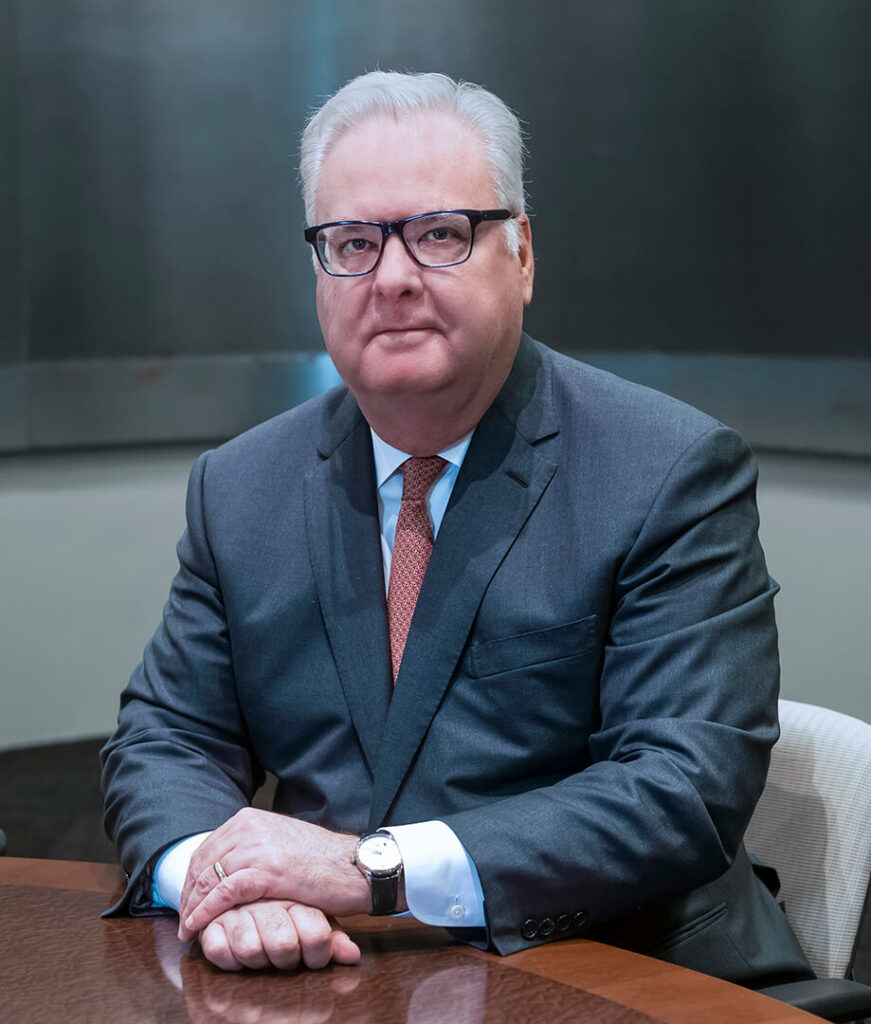 Another lawyer with complex litigation experience, Jeffrey M. Tillotson, says he will be advising clients about the uncertainty of putting cases into a new court without clear precedent to help predict outcomes.
"It will be a mess for five years at least," he said.
Instead of Dallas trial judges being bound by decisions from the Fifth Court of Appeals, business court appeals would go to the newly created Fifteenth Court of Appeals. Senate Bill 1045, authored by Sen. Joan Huffman, was sent to the governor on May 23.
The new intermediate appellate court would have jurisdiction over appeals from business courts as well as cases involving state government. Its chief and four justices would be elected statewide.
Tillotson said the combination of business trial courts and an intermediate court of appeals without any precedent of its own creates a legal gray area.
"What businesses want is certainty in their litigation, meaning that there's a predictable set of rules that they can follow," he said. "This is a giant step backwards in this process."
He predicts many litigants won't like appointed judges nor the mandate that business court judges explain their rulings in written opinions, which are time-consuming for the court and "frequently say things that people later regret in the case because they tend to become the law of the case."
"Our longtime system here of granting or denying motions and preserving all issues on appeal has worked out well and I think it's a mistake to change that at the trial court level," said Tillotson, founder of Tillotson Johnson & Patton.
Here's what else happened during the session that's of interest to business lawyers.
Public nuisance limitations. Attorneys for cities, counties, hospital groups and community organizations helped kill legislation in the House and Senate that would have limited their ability to sue and seek economic damages related to public nuisances. They said the proposed legislation was especially troubling now, just as local governments are receiving money from pharmaceutical companies to address addiction and crime related to the opioid epidemic.
"The role that the cities and counties played in helping the legislature understand how those public nuisance claims are part of their ability to protect taxpayers and community safety," said Alex Winslow, communications director for the Texas Trial Lawyers Association, which opposed the bill.
Rep. Cody Harris, author of HB 1372, told the House Judiciary & Civil Jurisprudence Committee that local governments shouldn't be authorized to sue people over legal products. The Palestine Republican defended his bill as being less about opioid litigation and more about stopping lawsuits by climate change activists over oil and gas extraction.
The committee approved the bill in March on a 5-4 party line vote but the House Calendars Committee never scheduled it for floor debate.
Jury service. Texans who answer their call to civic duty when a jury summons arrives in the mail would receive higher pay under a bill awaiting the governor's signature. First-day pay is set to rise from $6 to $20 and pay for subsequent days from $40 to $58. The state would reimburse a county $14 for first-day jurors and $52 for each day of subsequent service at an estimated cost of $5.3 million each fiscal year.
The pay hike was championed by Rep. Jeff Leach, chairman of the House Judiciary & Civil Jurisprudence Committee. He vowed last year to elevate jury service after his committee learned that nearly half of those summoned for jury duty fail to respond.
When the Senate declined to consider Leach's jury pay bill, he included the provision in an omnibus bill creating several new courts around the state.
Another Leach effort, which goes into effect Sept. 1, raises the age from 70 to 75 at which a person qualifies for an age-based exemption from jury service. Supporters said older individuals should not be deterred from bringing their wisdom and experience to jury service. Leach, a Plano Republican, will serve as one of the House impeachment managers.
Judicial Retirement. Voters will weigh this fall in on a proposed constitutional amendment to increase the mandatory retirement age for state justices and judges from 75 to 79. Texas Supreme Court Chief Justice Nathan Hecht might be the most high-profile example of the retirement age discussion. If voters fail to change the constitution, he would be forced to retire at the end of 2024, with two years left in his term. Hecht has expressed support for repealing the mandatory retirement age.
Judicial Compensation. A major push to increase pay for state judges fell victim to differences between the Senate and House, despite a record surplus of state funds. At one point late in the session the chambers appeared to be tens of millions of dollars apart in how much they wanted to spend on judicial salaries, with the House willing to spend more.
During his State of the Judiciary speech in April, Hecht said the base salary of Texas judges has not been raised since 2013. "Considering inflation, it is now below 1981 levels. Texas is in next-to-last place in the nation, behind all states but West Virginia, and just behind Guam," he said.
A court spokeswoman said Hecht had no comment on the failed judicial pay hike.
Anti-SLAPP. SB 896 was opposed by news organizations and groups as diverse as the National Right to Life Committee and the American Civil Liberties Union. The bill would have amended the Texas Citizens Participation Act, commonly referred to as the state's anti-SLAPP law, to effectively force people sued for defamation to fight the litigation simultaneously in trial and appellate courts. In a letter to the House committee, former Texas Supreme Court Chief Justice Wallace Jefferson warned that previous appeals under the act took nearly a decade to resolve.
"In each case, if SB 896 had been the law and the stay lifted during the appeals, the parties and the courts would have expended enormous resources only for an appellate court later to decide that the case lacked merit in the first place," he said.
Judicial Statistics. House Bill 841, if approved by the governor, would address a common criticism of the judicial system regarding the lack of case-level information that could help inform policy decisions. The bill, authored by Rep. Claudia Ordaz, D-El Paso, would require the Texas Judicial Council to collect case-level information on the amount and character of the business transacted by courts. The data collection would cost an estimated $6 million to implement and would Increase efficiency and promote public transparency, supporters said.
Residential Construction Liability. Texas homebuilders, always a potent force at the Capitol, secured passage of a bill limiting a contractor's liability that they said would encourage reasonable repair offers. They said HB 2022, authored by Rep. Leach, would revise the Residential Construction Liability Act to reflect current case law.
Craig Eiland, a former state representative now lobbying for TTLA, said a 2018 court of appeals case limits the ability for homeowners to recover attorney's fees, engineering fees and alternative living expenses from negligent builders. Builders said HB 2022 would benefit home buyers by limiting liability to actual construction defects and allowing more time for builders to make repair offers.
Attorney discipline. Constrained by judicial rulings on the use of mandatory dues for lobbying, the State Bar of Texas had to tread carefully in taking a position on proposed bills this session. But executive director Trey Apffel told the Senate State Affairs Committee in May that he felt confident the Texas Bar was within its authority to oppose legislation that would reclassify certain complaints against attorneys as inquiries if they were filed by a person who did not have a cognizable individual interest or connection to the legal matter or facts alleged in the grievance.
HB 5010 was introduced by Rep. Schofield, R-Katy, and is now before the governor.
Apffel testified that the bill is not in the public interest.
"Restricting the scope of accountability that a lawyer owes only to a client undermines our profession and the rule of law," he said. "A lawyer owes a duty not only to a client but to the profession in general" as well as court officials, opposing counsel, witnesses and the public.
Robert Henneke, executive director and general counsel at Texas Public Policy Foundation, testified that the attorney grievance system is being used in "weaponization" against lawyers who take unpopular positions by activists not directly involved in a case. He referenced an ethics complaint filed with the Texas Bar by a group of lawyers against Sen. Ted Cruz for his role in attempting to overturn the 2020 presidential election results.
"If you're going to go after somebody's Bar license there should be a connection that you have to what you're complaining about," Henneke said.