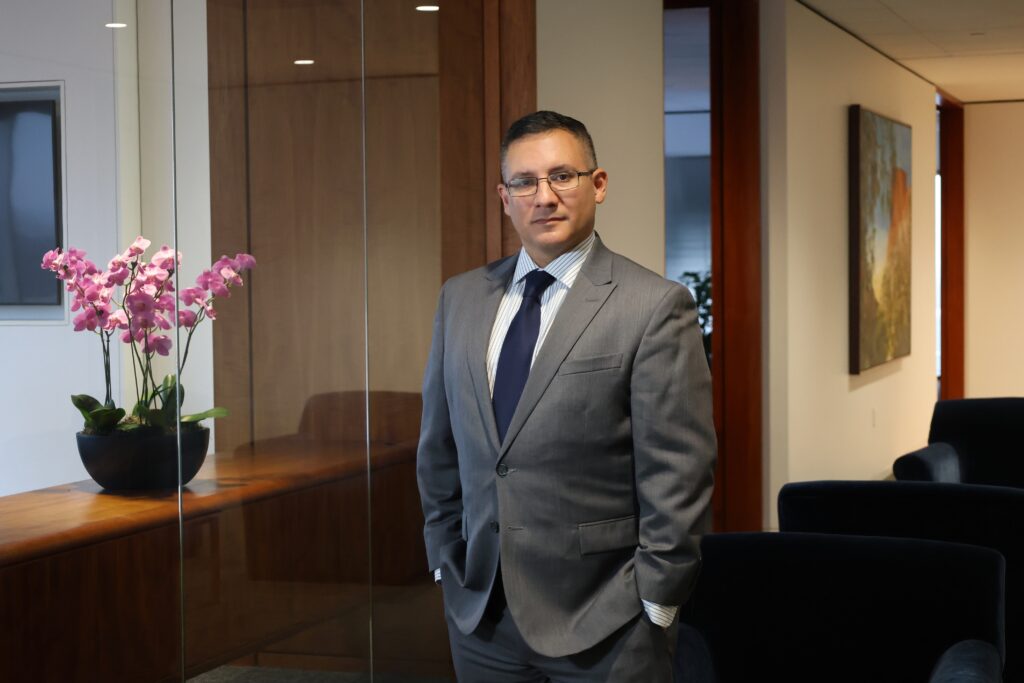 Mark Chavez
In May 2021, an accident in the U.S. Virgin Islands at the Limetree Bay Refinery caused a release of oil droplets that fell on neighboring communities of St. Croix, the largest of the islands in the Caribbean archipelago. The incident proved the last in a series of environmental ruptures at the controversial refinery which had restarted operations barely three months before.
After being dormant for more than a decade due to environmental complaints, the plant had reopened on Feb. 1, 2021. Only three days later — during the shut-down of a coker unit for cleaning — a mixture of hot oil and water erupted sending clouds of hydrogen sulfide, sulfur dioxide and a "flare rainout" of oil droplets across a wide swath of the picturesque island.
The incidents at the refinery, which operated under a shared services agreement between Limetree Bay Refinery LLC and Ocean Point Terminals, triggered a chain of litigation and business headaches: an operational shutdown ordered by the Environmental Protection Agency; a series of complaints filed by the U.S. Justice Department; at least four class action lawsuits filed by residents and businesses in the area; a bankruptcy filing and contract disputes with clients and vendors whose businesses were disrupted by the shutdown.
Enter Mark Chavez who was coaxed into becoming general counsel at Ocean Point in June 2021, just as the refinery situation had reached critical mass. And as a result of his guidance through the company crisis, which last through much of 2022, Chavez has been named a finalist in the 2023 Houston Corporate Counsel Awards as GC of the Year for a Small Legal Department (five or less lawyers).
Premium Subscribers: Click Here for an exclusive Q&A with Mark Chavez
In their nomination of Chavez for the award, Tad Davidson and Joe Rovira, partners at Hunton Andrews Kurth, note that the obstacles he faced were immense.
Because of the shared corporate parentage of Ocean Point and Limetree (sponsored by Arclight Capital at the time), resolving the issues created by Limetree's bankruptcy fell to Ocean Point — and to Chavez.
"When the refinery filed chapter 11 bankruptcy, Ocean Point Terminals was required to continue providing both product storage, as well as shared services, to allow the refinery to wind down its operations in compliance with the EPA shutdown order and pursue a sale of the refinery in bankruptcy. The loss of a significant customer coupled with increased responsibility in operating the shared facilities while the refinery was shut down and sold placed significant financial burden on Ocean Point," wrote Davidson and Rovira.
Chavez guided the company through a series of financial transactions which resulted in capital investments of $105 million by the time they closed in January 2022. The capital injection provided the company with badly need liquidity, and a runway to complete its separation of operations from the refinery and pursue a standalone business plan.
"As a child, I was obsessed with science. I took every science class I could take, competed in science competitions for my high school and read constantly about anything remotely relating to the sciences."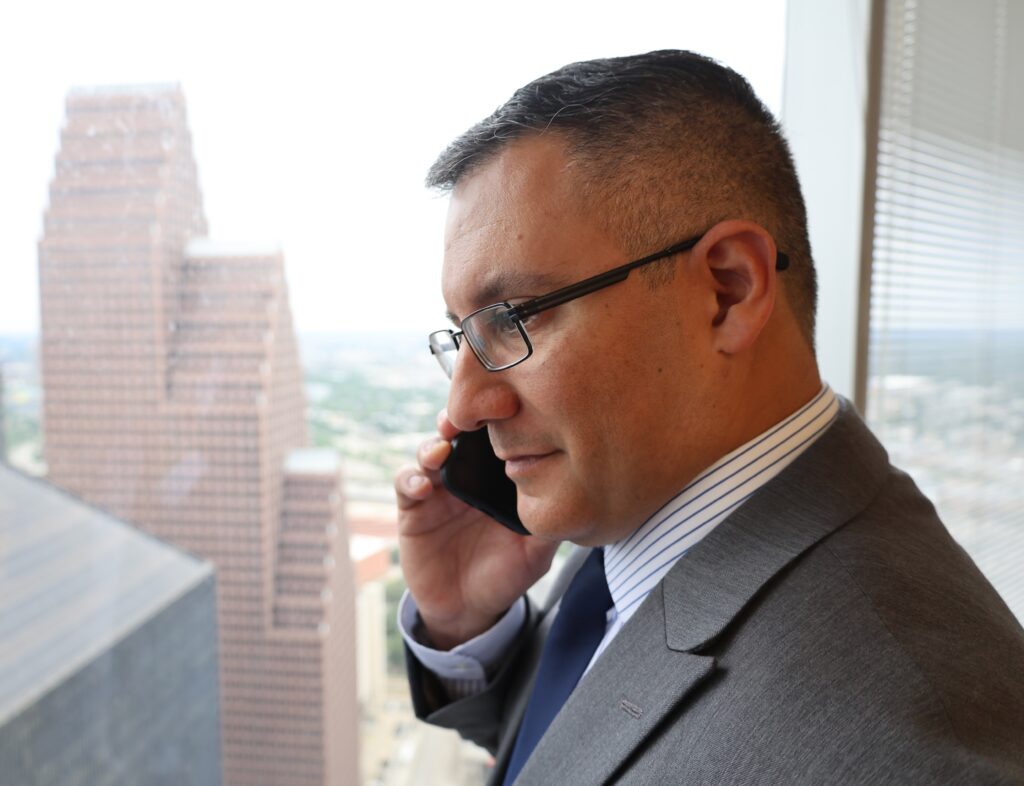 "Additionally, Mark helped Ocean Point successfully reach resolution of Ocean Point's claims against Limetree Bay Refinery in its bankruptcy, which included a cash payment of $1.4 million to Ocean Point and an estate release from Limetree Bay Refinery of all of its claims against Ocean Point."
This settlement was approved by Judge David Jones in May 2022 at the same time the refinery confirmed its plan of liquidation. In December 2021, the refinery was sold for $62 million to a partnership owned by Jamaica-based West Indies Petroleum and a Canadian sugar refinery, Port Hamilton Refining. And it is Chavez who is leading the ongoing negotiations between Ocean Point Terminals and the purchasers as they work to restart the refinery, which includes not only relationship with the new, outside owners, but also efforts to re-permit the facility with the EPA.
There was more. Chavez guided Ocean Point to a $20 million arbitration agreement against Unipec America, over damages for unpaid storage fees. Even more significantly, the arbitration disallowed Unipec's efforts to sever a 10-year storage facility contract worth $50 million per year.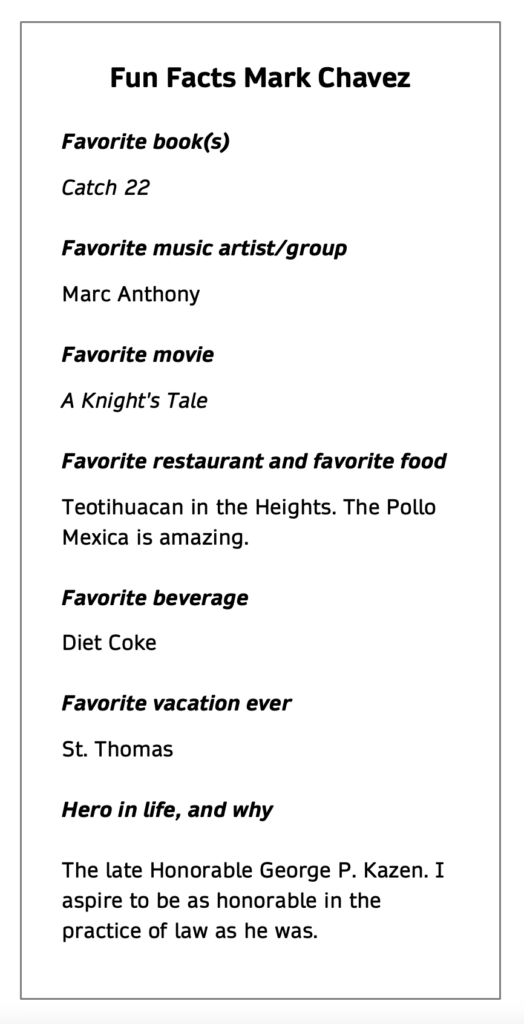 Moreover, he's leading Ocean Point's defense of four class-action lawsuits seeking hundreds of millions of dollars over the May 2021 flare incident — a responsibility that has not only included coordinating the actual defense of the lawsuits, but also the pursuit of insurance coverage — which included the initiation of coverage litigation.
Greg Saikin, a partner at Baker Hostetler, has known Chavez for 20 years. He has no problem understanding Chavez' in-house success, particularly in such a wildly complicated environment.
"He has an uncanny ability to distill complex regulatory issues to clear terms that business leaders can easily understand," said Saikin. "In just under 10 minutes, I have witnessed Mark brief his CEO on a complex environmental fact pattern, the regulatory implications, and available options to pursue. The CEO, on the spot, made a difficult decision in even less time. I was impressed that a decision could be made – on such a complex issue – so quickly. It was because of Mark's ability to clearly communicate the issue and available options and, equally importantly, to brief the executive on the information he needed to make a decision without drowning him in extraneous detail."
The result as Davidson and Rovira note, Ocean Point Terminals has outlived the refinery upheaval. And because of Chavez' attention to detail is positioned for success as the new owners of the refinery slog through the process of gaining permission to restart it.
Not a bad performance for a salsa band trumpeter from South Texas who was once on a path to become a genetic engineer.
Chavez was born in Portsmouth, Virginia, where his father was stationed with the Navy. But he spent most of his childhood in South Texas after his family moved to McAllen after his father retired.
"After moving, my father briefly worked in a stone quarry, but eventually accepted a job with the United States Postal Service, where he worked until he retired for good," says Chavez. "Due to a variety of ailments, my mother was never able to work outside the home, so she was a stay at home for the entirety of my childhood."
None of his family were lawyers.
"In fact, both my parents dropped out of high school," Chavez said. "Notwithstanding that fact, however, they always emphasized the importance of an education as a means to advance. That always stuck with me; and I knew that, no matter what, I was going to go to college and seek an advanced degree. It just so happened that the degree I chose to pursue was a JD."
As Chavez recalls, becoming a lawyer almost wasn't.
"I always wanted to be a genetic engineer. I know that is very far removed from where I am today, but I don't ever remember wanting to be anything else," Chavez recalls. "As a child, I was obsessed with science. I took every science class I could take, competed in science competitions for my high school and read constantly about anything remotely relating to the sciences."
From high school, he pursued his science-self at MIT.
"The first job I ever had was as a lab assistant helping a post-doctoral student clone and genetically modify plants. I loved it and thought that was what I would do for the rest of my life," says Chavez. Financing an Ivy League education became an issue, however, and Chavez left school to join the Army to take advantage of the GI Bill. While in the Army, his pursuit of a scientific career took a detour, with a degree in business administration earned from Thomas Edison State University in New Jersey — with credits he had picked up from MIT, Penn State and the University of Nebraska.
He also took on a parallel career as a musician. As an accomplished trumpeter, he won a spot in the Army's Old Guard Fife & Drum Corps, the Army's official musical escort to the President of the United States. Not long after joining the unit, he was on the White House lawn performing for the president.
"It was one of the proudest moments of my life," Chavez said.
It wasn't until his last year of undergraduate school that he seriously considered a law degree. And even that he envisioned as a kind of Plan B.
"I started to think about whether I wanted to get an MBA or pursue some other masters or professional degree. In the end, I thought a JD would be a versatile degree that would be useful whether I pursued business, politics, or some other endeavor. Even after starting law school, however, I still didn't think I would be a lawyer. I thought perhaps I would try to become a lobbyist. It was only after my first semester, when I saw that I was performing well, that I started considering being a lawyer and the rest, as they say, is history."
"Even after starting law school, however, I still didn't think I would be a lawyer. I thought perhaps I would try to become a lobbyist."
Photo: Sharon Ferranti
He graduated cum laude from George Mason University Law School (now known as Antonin Scalia Law School) in 2002. Shortly after law school he published a tip-of-the-hat to his former career goal, publishing an article exploring the legal regime behind gene patenting for the Computer Law Review and Technology Journal entitled "Gene Patenting: Do the Ends Justify the Means."
"I wanted to write it because it brought me full circle and connected who I had become as a lawyer; to who I was as a freshman at MIT working in a genetics lab. To this day — even though I have written several articles on a number of topics I am much more of an expert on — that article has been cited more than any of my other works," Chavez says.
As a student he interviewed for judicial clerkships and found himself being interviewed by U.S. District Judge George Kazen.
"During that interview, he asked me what was going to be different between what I was doing at that time and working for him. Without thinking, I said, 'working for you is going to be easy,' " Chavez recalls.
"As you might imagine, he seemed a little shocked at that response, so I felt the need to clarify. I said, 'I am currently in the Army. I wake up at 4:30 AM, go to work, then go to class. On the weekends, I play trumpet in salsa clubs, or at churches, or for musicals in town. If I happen to have a day off, I volunteer or work part-time at a law firm, so I can have something to put on my resume. You are asking me to come in at 8 and leave at 6. That is going to be easy.' "
"Years later, he said that answer made him hire me. He said, 'this kid deserves a chance.' Judge Kazen has passed on, but I will never stop being grateful for him giving me that chance," Chavez said.
After law school Chavez joined Locke Lord as a young associate.
"When I joined Locke Lord, I wasn't sure the direction I would take in my legal career. By pure happenstance, I started working for two partners, Phil Eisenberg and Rick Kuebel. Those two men worked in Locke's energy and bankruptcy sections. They took me under their wing and taught me how to be a lawyer. To this day, there are lessons I learned from them that still come into play in my current practice."
After five years at Locke Lord, however, he made the decision to take his talents in-house. Actually, it was one of his daughters who pushed the decision.
"I remember that I was working on an antitrust matter that was taking up a great deal of time. I had young children and would try to take some work home, so I could at least be in the same room as my kids. My middle daughter, Haley, who was around 7 at the time, walked up to me one evening and said, 'Daddy, I don't like it when you work at home. You are here, but you are not here.' I remember it like it was yesterday. It was heart-breaking. At that point, I realized something had to change," Chavez said.
"As luck would have it, a recruiter representing ExxonMobil reached out shortly thereafter and provided just what I was looking for. I'm very grateful to Exxon for providing me the opportunity to work on a variety of challenging legal matters, while also being able to spend time with my daughters."
After seven years with ExxonMobil, Chavez spent two years with World Fuel Services, a provider of fuel products for commercial aviation followed by three years with PBF Energy, providing legal advice and risk analysis for a wide range of energy projects throughout Latin America.
By the time Ocean Point Terminals came calling, Chavez says he felt ready to take the next step.
"PBF is an amazing company, and I learned a great deal while working there. By 2021, however, I had been an attorney for approximately 19 years and had been serving in senior in-house roles for approximately 6 and ½ years. I thought it was time to try my hand at being a General Counsel."
"In the end, Ocean Point Terminals was exactly what I was looking for. It was looking for a General Counsel, following the departure of my predecessor, and I had a skillset that fit with their legal needs. It was the perfect match. I will say, being able to travel to the Virgin Islands frequently in this job was also a great selling point," Chavez allowed.
With his first year as a GC under his belt, the pace of recovery has slowed just enough for Chavez to actually enjoy what he has accomplished in the Caribbean paradise.
"Frankly, in retrospect, it was kind of a blur. We were embroiled in your quintessential 'bet the company litigation,' were defending four class-action lawsuits, were working on separating ourselves from our previously affiliated refinery, were working on a capital infusion from our private equity sponsor, were negotiating a services agreement with our neighboring facility, were attempting to recover an eight-figure claim in a bankruptcy matter, were attempting to dismiss over forty lawsuits wrongfully filed against our company, attempting to build a solar farm on our facility, all while attempting to bring in new business and evaluate new sources of revenue.
Chavez added: "As you might imagine, I did not get a lot of sleep."