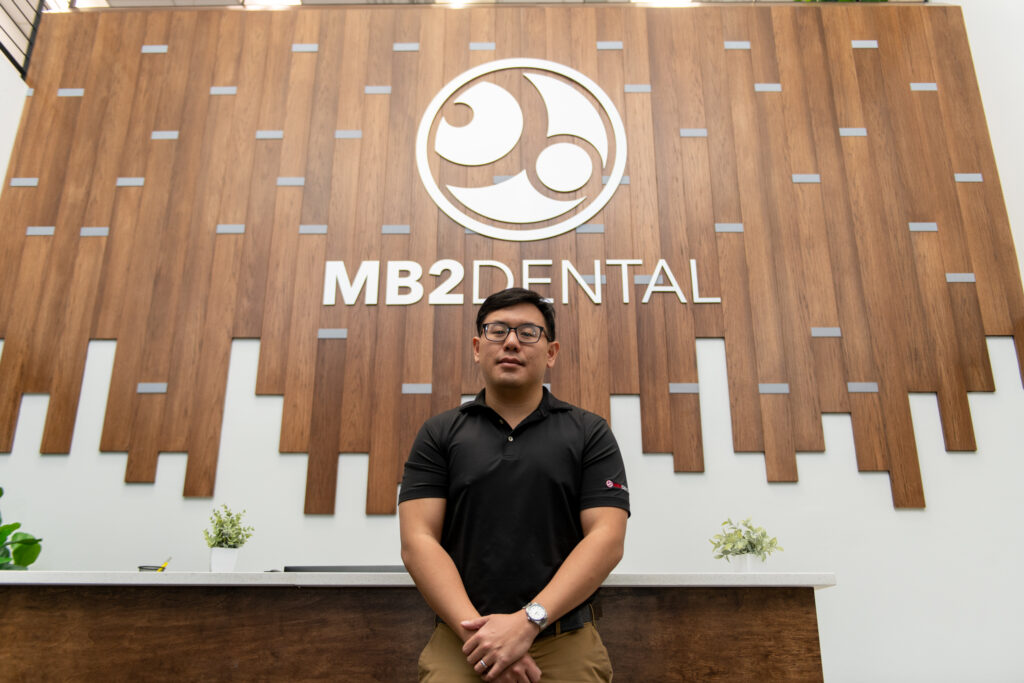 Jonathan Koh won his first court case when he was 11.
Koh's sixth grade class went to the West Monroe, Louisiana, courthouse, and he was chosen to be the prosecutor in a mock trial. The most popular girl in his class was the defense attorney, and the jurors were six classmates.
"Everyone in our school was either Black or white or me," said Koh, whose parents moved just before he was born from Malaysia to West Monroe, the setting of the TV show Duck Dynasty.
The facts of the case were simple: The police charged the defense with speeding doing 45 miles per hour in a 30 MPH zone. The defendant claimed the police mistook his red Ford Mustang for a red Corvette, which the defendant argued was the actual speeder.
"Don't those two cars look a lot different?" Koh asked the police officer, who confirmed they did and that he was not mistaken.
The six-student jury did not even deliberate before unanimously finding the defendant guilty.
"I was able to convince them and won the case, which really struck a chord with me," Koh told The Texas Lawbook. "I was never the most popular kid in school or the most athletic, but there was something attractive about being able to connect with people in this way. After that, I started participating in mock trial programs in middle school and started my journey towards the law."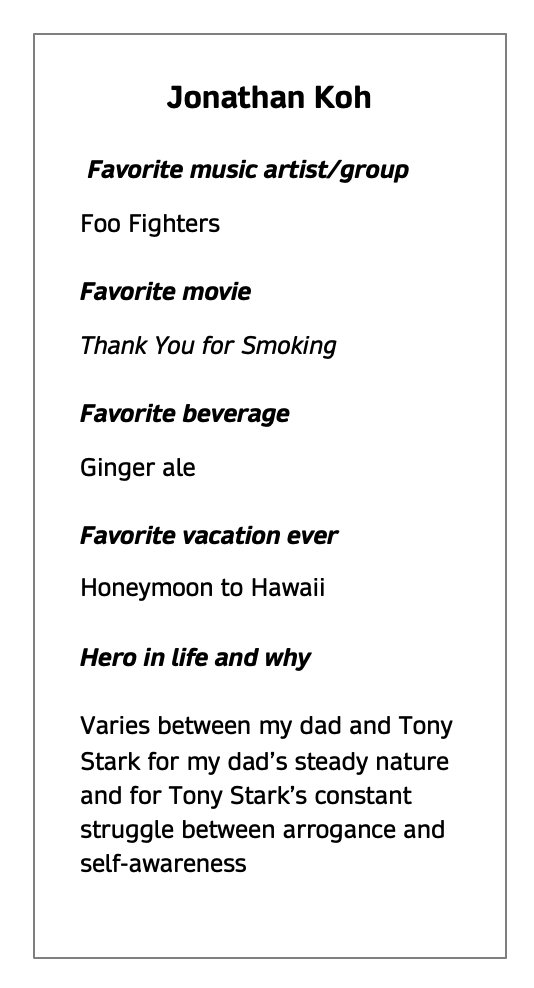 A little more than two decades later, Koh is the assistant general counsel at MB2 Dental, a Dallas-based for-profit partnership organization that provides service support to more than 500 dental practices in 41 states across the U.S. The Dallas Business Journal named MB2 Dental as the third fastest growing middle-market company in North Texas with annual revenues of $571 million in 2021.
In his third year as in-house counsel, Koh has implemented an internal dispute process that allows him to get involved early when conflicts arise between the dentists and patients and insurance providers. The result is that he has helped the company avoid scores of lawsuits.
Koh helped 200 of the dental practices apply for special funding under the Health Resources and Services Administration's Provider Relief Fund. He worked with 240 dental partners to obtain forgiveness of loans under the Paycheck Protection Program.
And he helped revise the paid sick leave policies because of new labor standards in California, Colorado and New Mexico.
"My mornings start with questions from our East Coast offices and end with calls from doctors in California with questions about the status of California's Covid paid sick leave law," Koh said. "On a regular day, I'll work with everything from patient complaints, administrative challenges from the Department of Health and Human Services or a state Medicaid office, payroll taxes or a doctor's speeding ticket."
"I'm the fixer of the legal department, so I usually hear from people on their bad days," he said.
Citing his extraordinary accomplishments, the Association of Corporate Counsel's DFW Chapter and The Texas Lawbook have named Koh as a finalist for the 2022 DFW Corporate Counsel Award for Senior Counsel of the Year for a Small Legal Department (2-5 lawyers).
The ACC-DFW and The Lawbook will honor the finalists and announce the winners at the 2022 DFW Corporate Counsel Awards ceremony on Thursday, Jan. 26, at the George W. Bush Institute.
"Jonathan is required to wear a lot of hats at the fast-growing company," said Haynes and Boone partner Sakina Foster, who co-nominated Koh for the award. "MB2 Dental is made up of relatively small dental practices, which span many states and do not have their own in-house legal infrastructure. In the roughly four years he has been with the company, Jonathan says MB2 Dental has grown from 150 practices to 500.
"While other attorneys at the company are 'builders,' overseeing the company's partnership with new practices, Jonathan says he is the 'fixer,' charged with solving problems that truly run the gamut," Foster said.
Albert Tan, a Haynes and Boone partner who nominated Koh with Foster, said Koh has played "a central role in helping MB2 Dental achieve dynamic growth."
"In short, Jonathan plays a critical role in helping MB2 achieve its primary mission of providing seamless infrastructure and support to dentists so that they can focus on their primary task: providing healthcare," Tan said.
Koh also served as president of the Dallas Asian American Bar Association in 2022, which has allowed him to promote the need for diversity and to serve as a mentor and community advocate.
"Jonathan is a passionate person and very giving of his time," said Kristin Cruz, a lawyer at Berry Appleman & Leiden in Dallas. "That makes him a great lawyer who takes the time to learn."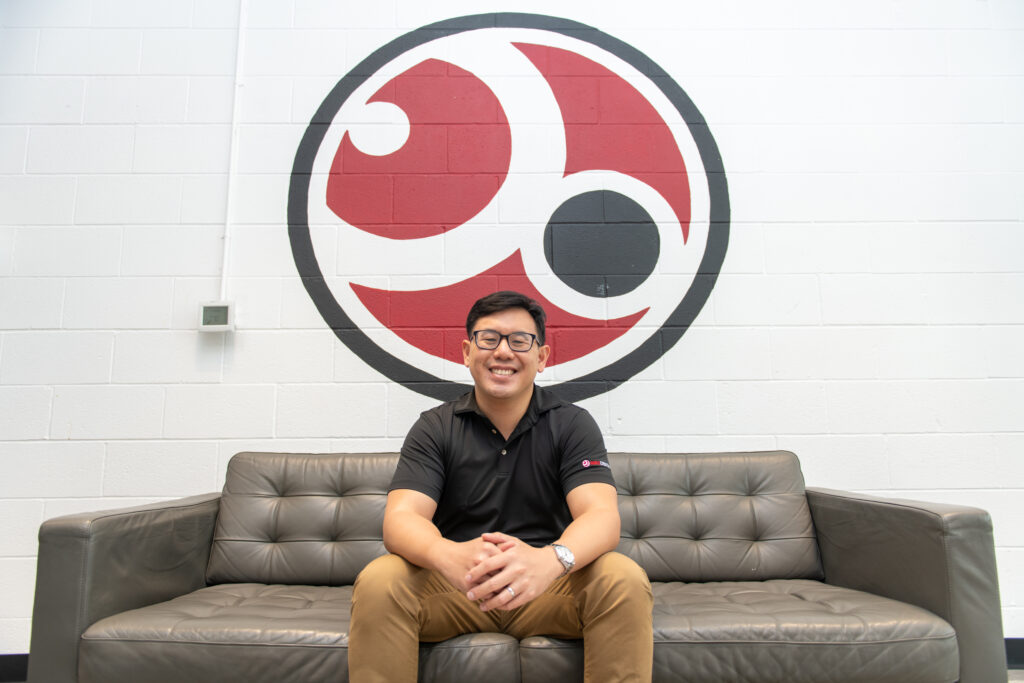 Koh, who is 34, was born in West Monroe. His parents, who were high school sweethearts, moved to Louisiana from Malaysia in 1982 on student visas to attend college at Northeastern Louisiana University. His father is a banker and now oversees the Louisiana market for Cadence Bank. His mother is a preschool special education teacher.
As the son of naturalized American citizens, Koh was one of a couple Asian students in West Monroe, and he empathizes with assimilation challenges faced by minorities. He attended Southern Methodist University for college and SMU Dedman School of Law, where he graduated in 2013.
"We were treated kindly in Monroe, but we were still outsiders looking in," he says. "It helped me develop real empathy for what it feels like to be an outsider."
During law school, he interned at the Dallas County public defender's office and worked at the SMU Criminal Justice Clinic.
"The people I dealt with literally had no one else to speak for them," he said. "Sure, the majority were guilty of the charged crimes, but the circumstances and stories surrounding these crimes deserved attention too.
"Did it make sense for someone who stole $2 worth of Fritos bean dip to go to jail for 30 days? Was the 5'1" lady charged with domestic assault against her 6'3" husband really the aggressor, or was he the stronger combatant able to hold her off and call 911?"
The clinic taught Koh "a balance of empathy and attention to detail as well as a healthy sense of stoic persistence."
Koh debated practicing criminal law when he graduated, but chose to join Meaders & Lanagan.
"I honestly wasn't sure what I wanted to practice after graduating from law school," he said. "In many ways, my goal had been simply to get into law school."
Koh credits Kurt Meaders with training him to be a legal professional.
"Whether it was a continuous emphasis on attention to detail in every pleading or a reminder to understand the full implications of an action, he and his team really pushed me to grow as an attorney," he said. "In that role, I was able to handle cases ranging from car accidents to employment discrimination to exploding refrigerators, which was my personal favorite."
"He taught me how to multitask as well as be intellectually curious," he said.
Koh said Autna Mitchell, a legal assistant who he called his "legal mom," also pushed him to grow as a lawyer and taught him to be self-sufficient and appreciative of support staff.
Koh spent nearly six years practicing litigation at Meaders & Lanagan.
In late 2019, MB2 General Counsel Tony Li, who was one of Koh's best friends, asked him to join the company.
"Tony was one of the first attorneys to join MB2, and I was able to see the company's growth from the outside as my time hanging out with Tony tended to include at least one phone call or urgent email that needed his attention," he said. "Because he focused his work on the transaction side of things and the company was starting to experience a need for a litigation attorney, he and I thought it would be fun to work together to build a legal department at a place from the ground up."
Koh joined in February 2020.
Premium Subscriber Content: Click Here to read Mark's Curriden's Q&A with Jonathan Koh, who discusses how he selects outside counsel, mistakes that legal departments make regarding diversity and inclusion and the role GCs play in DEI.
"You have to laugh when you think about my situation.," he said. "I joined MB2 primarily to handle litigation matters, and the courts close until further notice two months later. It certainly required flexibility and persistence as I made a hard pivot during that time to focus on government compliance and finance matters to help the company stay afloat and support its dental practice partners."
Koh said the biggest challenge for him has been "learning to lead rather than simply do." He pointed out that MB2 Dental has more than doubled the number of partners and expanded into several new states.
As a result, the company's legal needs have multiplied. He said he learned to delegate and teach others "while also working to streamline processes and juggle the things that still need to be done in the meantime."
"Finding a solution to that has been the best way to preventing burnout, but it's tough especially in this environment and the fact that training is a long-term gain with significant short-term costs," he said.
One of Koh's biggest tasks in 2022 was helping about 80 dental practices in California, Colorado and New Mexico revise their paid sick leave policies to comply with new labor standards.
"I helped the practices understand how to meet their baseline compliance obligations for paid sick leave and worked with them to decide whether they want to give more generous leave terms than required by state law," he said. "A lot of these dentists are not able to keep track of the many evolving state regulations that impact their businesses. The dentists can't create the sort of successful practices they desire if they are not paying their employees properly."
Despite his heavy workload, Koh has remained extremely active with the Dallas Asian American Bar Association, which he joined in 2011 as a law student.
Koh has served as a student volunteer, a member of multiple committees, organizer of the group's annual awards gala and as president in 2022.
"Jonathan is a genuine and authentic caring person who always want what is best for others and will gladly offer a helping hand when others are in need of his assistance, without ever expecting to receive anything in return," Tan said. "Jonathan is also a fierce advocate of gender equity, as evidenced by working with an all-female slate of officers and directors during his term as president of DAABA."
At MB2 Dental, Koh hires diverse interns and mentored several minority law students. He uses DAABA connections to find minority lawyers who have advised the company in various capacities.
"I have had so many DAABA mentors who are leaders in the Dallas bar help me professionally by providing me with valuable advice and networking opportunities," Koh says. "I want to pass that along and do my part to help minority lawyers advance their careers."