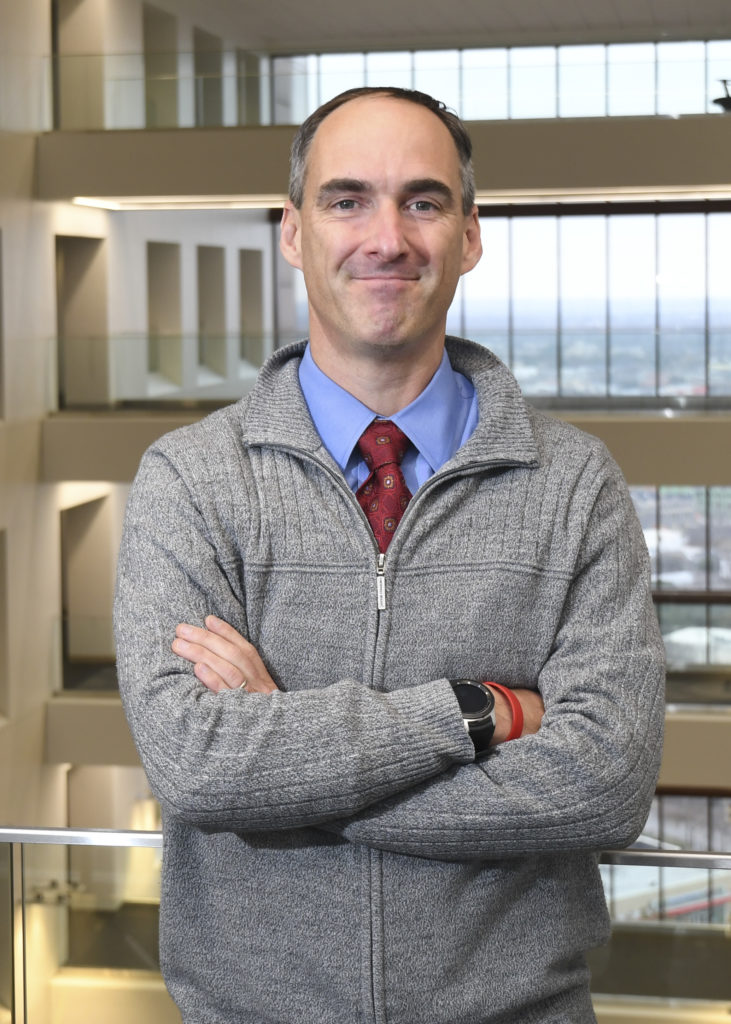 When Noah Webster started his new job as general counsel at Zix Corporation, he was determined to impress his bosses right away.
Zix executives had tried for years to purchase the domain Zix.com, but an artist in Oakland owned it and refused to sell. Several times, the company thought it was close to a deal, but each time the artist declined.
Webster, wearing a Hawaiian shirt, flew to Oakland, hoping a face-to-face would help, but the man wasn't home. Webster did meet with the artist's neighbor, who looked after the man.
"I tried everything. We bought zix.art and offered to give him that and pay him, but he declined, saying it wasn't about the money," Webster says.
Webster never gave up and kept calling the neighbor. Finally, the neighbor told Webster in a phone call in December 2018 that the man was in a dispute with the city over his garbage bill and that the fees against him were accruing.
"We set up an escrow account and got the deal done," he says. "That was far from the biggest or most important transaction I've done at Zix, but it was one of the most satisfying."
"My father humbly claims that he was a toilet paper salesman. In reality, he is a packaging engineer who designs and sells medical packages made from high-tech paper and plastic materials."
In fact, it is a handful of other transactions critical to the financial success of Zix, a security technology business, that led the Association of Corporate Counsel's DFW Chapter and The Texas Lawbook to name Webster as a finalist for the 2019 DFW General Counsel of the Year for a Small Legal Department.
The finalists for the 2019 DFW Outstanding Corporate Counsel Awards will be honored and the winners announced at an official ceremony Jan. 30 at the George W. Bush Institute.
"During his short tenure at Zix, Noah Webster has already led the company's legal team to completing a transformational acquisition and capital raise, as well as other key acquisitions to build on the company's business plan and increase shareholder value," according to Baker Botts partners Grant Everett and Don McDermett, who nominated Webster for the award.
"His team also increased capital availability by leading efforts on a new credit facility, providing Zix with access to financing on a higher level than previously seen in its 20-plus years as a public company," they said.
Last Feb. 20, Webster led Zix in three transformational transactions, including:
A $275 million acquisition of AppRiver;
A $100 million private placement (aka PIPE investment) with True Wind Capital; and
A $210 million credit facility with a syndicate of lenders.
"In large part as a result of the acquisitions spearheaded by Noah Webster, Zix's market capitalization grew by approximately 75% over the first two quarters of 2019, and revenues are expected to increase … nearly 140%," Everett and McDermett report.
"Noah spearheaded a massive coordination effort to ensure alignment and effect signing and closing of the transactions seamlessly," they said.
Webster says he enjoys "closing deals and improving the legal brand within the company as a business enabler."
The acquisition, the private placement and the credit facility all needed to happen together on the same day, he says.
"Looking over our issues list that Friday, three days before the deal deadline, we felt that we needed more time," he says. "But committing to each other that we would never run out of gas, we got it done."
Webster spent several years growing up in Ireland and traveled throughout Europe with his family.
"My father humbly claims that he is a toilet paper salesman," Webster says. "In reality, he is a packaging engineer who designs and sells medical packages made from high-tech paper and plastic materials."
Webster's mother ran a family craft business. The Webster family tree, he says, consists of farmers and autoworkers from Michigan.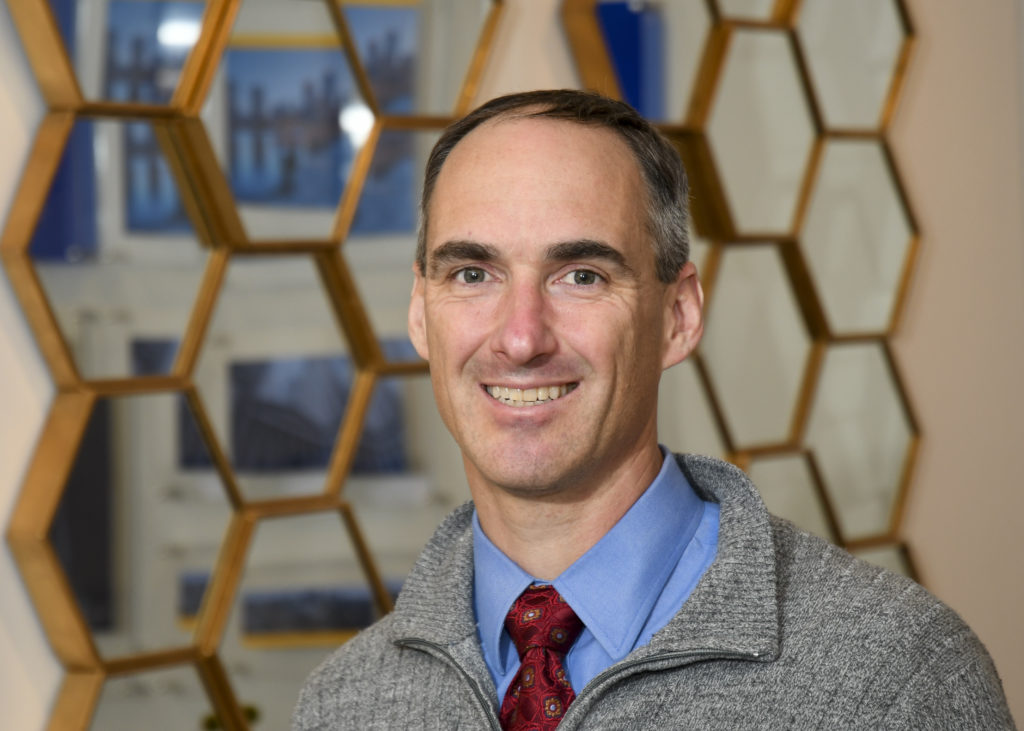 One distant relative from long ago, he points out, was a lawyer and orator and a bit of a wordsmith.
In 1991, he started at the U.S. Military Academy at West Point – "I wanted to serve the country and have adventure," he says – where he received his bachelor's degree in mechanical engineering.
Five years in the U.S. Army working on construction projects in the Pacific followed. He was stationed at Schofield Barracks in Honolulu. While there, he started thinking about a future as a lawyer.
"The book A Civil Action got me hooked on the idea," he says. "I was amazed by the commitment and ingenuity it took to defend a client's interests. The technical issues involved definitely attracted me. I started thinking about what I wanted to do with my life, and I liked how much lawyers had to learn and know about their cases."
Webster graduated with a law degree from the University of Illinois at Urbana-Champaign in 2003. He practiced IP litigation at Kirkland & Ellis for more than four years.
"Kirkland invests in training its young lawyers, and I reaped the benefit," he says. "They gave me responsibility for managing a core component of a yearslong global patent battle involving Texas, California, Canada, UK, Italy and Germany. I still use the techniques learned in their training that is modeled after the National Institute for Trial Advocacy mock trial training.
"One of my favorite cases required me to compression test football helmet cheek pads with our technical expert," he says. "I had studied compression testing as part of my mechanical engineering degree and didn't think that I'd use the skill again."
In January 2010, BlackBerry hired Webster to be its general counsel, where he helped manage the company's patent litigation docket and handled corporate compliance matters.
"I prefer to have one client who I know well," he says. "Having a deep understanding of the business allows me to close deals and provide better advice."
In June 2018, he moved to Zix Corporation, where he is the only lawyer.
Three months after the AppRiver acquisition, Webster led Zix's $14 million purchase of email security provider DeliverySlip. He's also resolved a patent lawsuit against the company without Zix having to pay any money.
"It has been a very busy first 18 months," he says.
Everett and McDermett, in their nomination, say Webster is the perfect GC for Zix.
"His ability to juggle the 'day-to-day' requirements, which are voluminous, along with major transactions, is greatly appreciated by Noah's board and executive management team," the Baker Botts lawyers say. "Similarly, Noah is uniquely positioned to not only navigate the legal issues in substantial corporate transactions, but also understand and advise on technical aspects in a highly technical business thanks to his background as a patent litigator as well as a business-focused in-house attorney."