Prominent Dallas trial lawyer Paul Genender joined Paul Hastings as a partner Monday to be the firm's head of litigation in Texas and co-chair of its Houston office.
Genender, who had been a partner at Weil Gotshal in Dallas for the past seven years, will split his time between Houston and Dallas. Founded in Los Angeles, Paul Hastings has 22 attorneys in Houston but does not have an office in Dallas. The firm has been in Texas for more than a decade.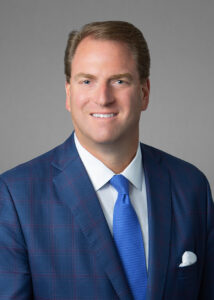 "This is definitely an opportunity to help lead Paul Hasting's strategic growth initiative in Texas rather than about leaving where I've been," Genender told The Texas Lawbook in an interview over the weekend. "We need a really good litigation team to complement the excellent transactional practices already here."
Genender, 54, said Paul Hastings wants to grow "a critical mass" of lawyers in Texas.
"We have to be opportunistic through lateral hiring and homegrown talent through our clerkship program," he said. "As the market sees the firm wants to grow, the talent will follow."
A 1987 graduate of St. Mark's School of Texas, Genender obtained his undergraduate and law degrees from Duke University. He started his legal career at Strasburger & Price in Dallas. He joined Hughes & Luce in 2002 and stayed with the firm when it merged with K&L Gates. In 2016, he joined New York-based Weil Gotshal, where he had been a partner.
Genender handles complex business litigation involving antitrust, breach of contracts and intellectual property disputes. He also has worked on several bankruptcy controversies, including representing Houston-based Talen Energy in its Chapter 11 last year.
Paul Hastings white-collar litigation partner Joy Dowdle, who specializes in internal corporate investigations and anti-corruption matters, co-chairs the Houston office with Genender. She has been with the firm for more than 10 years.
"It is going to be a pleasure working with Joy," Genender said.
Paul Hastings Chair Frank Lopez, in a written statement, said Genender is a "critical component" of the firm's growth in Texas.
"He is an elite, highly versatile litigator and accomplished trial lawyer who immediately enhances our capabilities for premier clients across Texas and nationally," Lopez said.
Paul Hastings has more than 1,000 lawyers in 21 offices in the U.S., Europe and Asia. The firm reported 2022 revenues of $1.67 billion and revenues per lawyer of $1.56 million.
"I want to start growing as soon as I start," Genender said. "I plan to hit the ground running."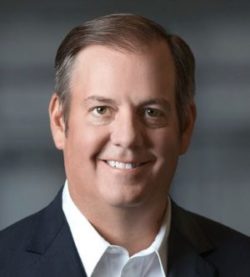 Genender said his long-time clients have expressed favor regarding his lateral move.
"I've known Paul for longer than he and I care to admit, and by any measure he is a world-class lawyer," AT&T General Counsel David McAtee told The Texas Lawbook. "His leadership in the bar and the community will not only pair well with Paul Hastings' plans to grow their presence in Texas, but clients like us will benefit from his unique skills and expertise."
Kimberly-Clark Deputy General Counsel Shonn Brown, who has known Genender for two decades, said he is the "right choice to lead Paul Hastings' commitment to growth in Texas.
"He has been a trusted advisor for decades for many multinational clients. He is not only a skilled trial lawyer but also a great advocate for equity in the profession. His commitment to the community will also be of great benefit as Paul Hastings seeks to make a greater impact in Texas."
Paul Hastings has witnessed some high-profile lateral partner additions and departures during the past 18 months. Last March, the firm added 40 corporate bankruptcy and restructuring lawyers from Stroock & Stroock. Most of those lawyers are based in New York, but they frequently represent clients in Chapter 11 matters in the Southern District of Texas.
The firm's Houston office lost two major lawyers recently. Energy transactions partner Kfir Abutbul left in August to join Allen & Overy, and tax expert Greg Nelson departed for Gibson Dunn.
"The lawyers who joined from Stroock are very impressive, and that caused me to take a serious look at Paul Hastings," said Genender, who also serves as general counsel of the Texas General Counsel Forum.
In 1998, Genender was a fourth-year associate when, as second chair, he scored a complete defense jury verdict in billion-dollar antitrust class action in Johnson County state court representing Interstate brands and Hostess. And in 2019, he successfully represented Sears Holdings in a trial in the Southern District of New York that allowed the $5.2 billion sale of the retailer. Six months later, Genender won a second trial, defeating $1 billion of first lien collateral claims against Sears that permitted the plan to be confirmed.
In 2021, Texas Lawbook writer Bruce Tomaso featured Genender in this article called "Kirkland and Weil Litigate Through a Classic Case of Afflictio Duplex" related to the two law firm's bankruptcy work during the early days of Covid pandemic.