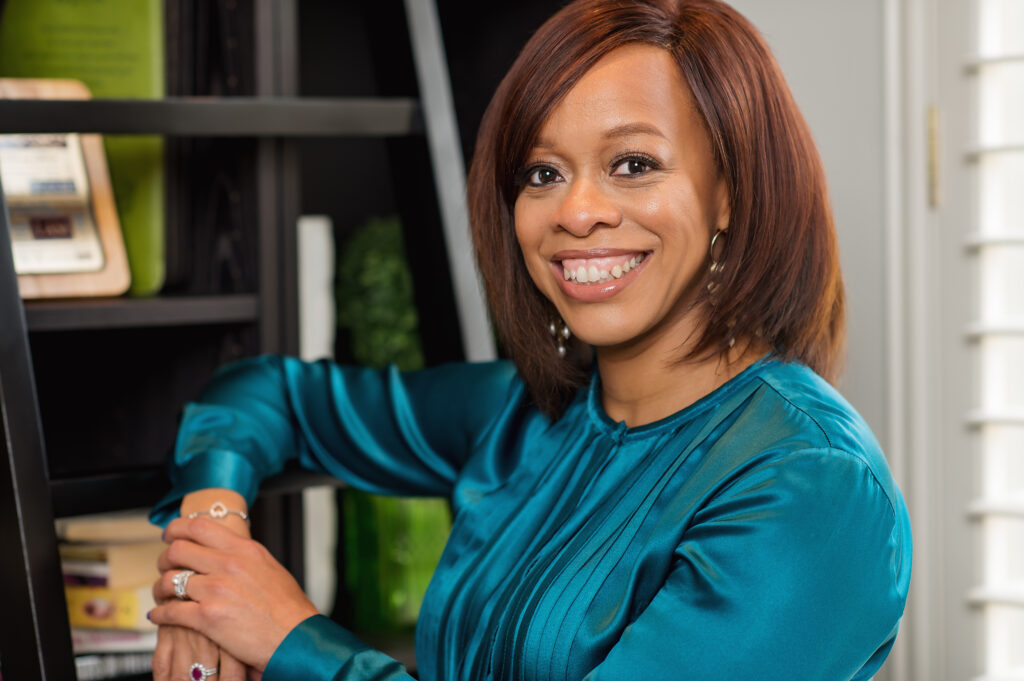 Adrienne Brown Mosley
Adrienne Brown's mother did not have money for a present for her daughter's 18th birthday. Instead, Brown's mom convinced Vicki Roach Barnes, a lawyer in their hometown of Vicksburg, Mississippi, to allow Adrienne to shadow her for the day and "learn about the practice of law in a real-world setting."
Barnes, who later became a Mississippi chancery court judge and is now senior chancellor for the Ninth Judicial District, also walked her to the courthouse to register to vote.
"I was equally excited by both rites of passage — meeting a real practicing lawyer and registering to vote," Adrienne Brown Mosley told The Texas Lawbook three decades later. "This shadowing day changed the entire trajectory of my life. By the end of that fateful day, Ms. Barnes somehow became convinced that I should attend an ivy league school."
In fact, Mosley received her bachelor's degree in political science from Yale University and her law degree from the University of Pennsylvania. After clerking for a federal judge, she spent five years practicing at Morgan, Lewis & Bockius and then joined the legal department at PepsiCo 18 years ago, where she is now the deputy general counsel of PepsiCo Foods North America.
"It was like riding a wave where God, the Barnes family, mommy, my sister and my community kept me on top of the wave despite our inability to pay application fees, past-due application deadlines and my fear of the unknown," she said. "Out of our poverty came a great, life-changing blessing. It was at Yale that I learned we were truly low income. My mom did an amazing job hiding this fact."
Premium Subscribers: Check out the Q&A with Adrienne Brown Mosley here.
During the past two years, Mosley has led the post-Covid-19 crisis management efforts of the legal department at PepsiCo Foods, which is the nation's largest snack food company with more than 70,000 employees working at 500-plus locations throughout the United States and Canada.
Lawyers for PepsiCo say Mosley has developed initiatives to build a culture of compliance in a more stringent antitrust regulatory environment. She helped enact innovative product partnerships to address supply chain challenges and supported new distribution arrangements for the company's snack food products.
In addition, Mosley has been aggressive in reinvigorating PepsiCo's diversity and inclusion efforts, especially through various innovative mentoring programs.
"Adrienne was on the front lines facing into each of these challenges," said PepsiCo Foods General Counsel Leanne Oliver. "Adrienne is one of those rare people who can take on any role and find a way to be successful. Several years ago, she was promoted into a role leading the IT legal team. The subject matter was entirely new to her so she would come to work early every day and spend several hours studying before she started her day. This went on for weeks, so while I was having my breakfast, Adrienne was reading about SAAS [software as a service], cloud service agreements and cybersecurity."
The Association of Corporate Counsel's DFW Chapter and The Texas Lawbook have named Mosley the recipient of the 2022 DFW Corporate Counsel Award for Senior Counsel of the Year for a Midsized Legal Department (six to 20 lawyers).
The 2022 DFW Corporate Counsel Awards ceremony is scheduled for Thursday, Jan. 26, at the George W. Bush Institute.
"Adrienne is absolutely forthright," said Kristin Johnston, a managing director at the legal search firm Newhouse + Noblin. "You will always get a candid answer or response, even if it may be challenging to do so. She is whip-smart and determined, and she will find a path to success whatever the challenge. She also has a great sense of humor."
Munck Wilson Mandela partner Jenny Martinez said she has seen Mosley "conquer all professional challenges thrown her way."
"Adrienne's initial expertise out of law school was employment law, but when presented with the challenge of shifting to corporate transactions, she embraced it and excelled," Martinez said. "When later presented with the challenge of shifting to global information technology and cybersecurity, she embraced it and, without any requirement to do so, studied for and aced the Certified Information Privacy Professional Manager (CIPP) exam.
"Whatever challenge she is faced with, she meets it and then some," Martinez said.
Mosley said post-Covid crisis management has continued at a steady pace in 2022.
"With the changing antitrust regulatory environment and supply chain challenges, I have the opportunity to be a business partner and counselor to our sales, pricing and strategy teams," she said. "I work to build a culture of antitrust compliance to minimize risk to our business and to ensure growth the right way."
Some of the distribution arrangements, she said, have gotten increasingly complex.
"Further growth opportunities into new, innovative product partnerships have surfaced, and I've been fortunate to support new distribution arrangements in the snacks area," she said. "A keen focus on confidentiality was essential to protect our various partnerships where we have partners that are competitive in particular product categories. These challenges helped me to strengthen my relationships with my clients and to further drive an ethical culture."
Mark Golman, a director at Phillips Murrah, said that Mosley's knowledge of her business and the relationships she has had with a wide range of people in her life definitely give her an advantage.
"During our last project, Adrienne regularly worked deep into the night to ensure negotiations remained on track while balancing the needs of the parties," Golman said. "She drew upon her experiences working with people from different geographies to ensure PepsiCo Foods accomplished its business objectives while achieving the proverbial 'win-win' with the counterparty. As a result, PepsiCo and the counterparty have put in place the foundation for a broad-based, long-term relationship which will be economically beneficial for both."
Born only miles from the Mississippi River in Vicksburg, Mosley grew up in a tightknit family that was big on food and cooking, which she described as "a mix of Southern cultures and cuisine — traditional slavery-inspired Mississippi soul food merged with Louisiana creole cooking."
Her mother, Bettye Smith Brown, was a teacher's assistant for the Vicksburg Warren School District and later worked for many years for the U.S. Department of Agriculture managing loan assistance programs for farmers. Her father, Herman R. Brown Sr., was an Army veteran who spent many years as a bricklayer for the U.S. Army Corps of Engineers.
"Neither had a college degree, but both were rich in intellect and wisdom," Mosley said. "Both of my parents were amazing cooks. My maternal grandfather was a treasured cook at deer hunting camps during his retired years, and my paternal grandmother was a cook at a fine dining restaurant in Vicksburg that would not serve her own family due to Jim Crow segregation.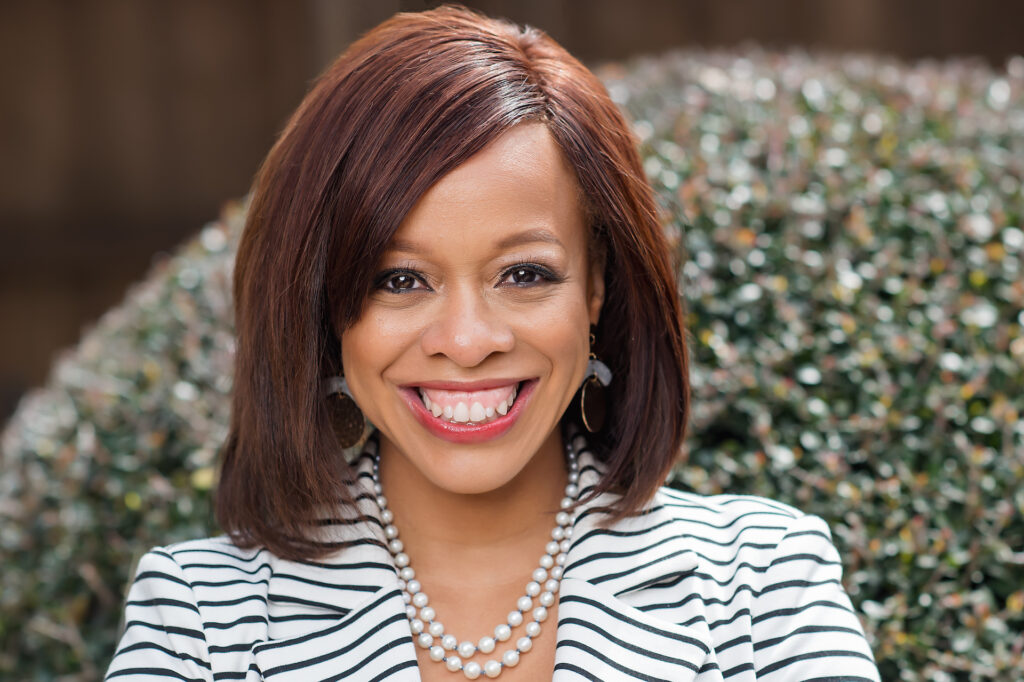 "I was part of a low-income family, and much of the food we ate in the early days was grown in our back yard — tomato plants, fig trees, wild chickens, pigs," she said. "At my grandmother's house, the pigs were pets on Monday and bacon by Wednesday morning.
"My home state's unfortunate and complicated history played a significant role in my focus, drive and attention to diversity and fairness," she said. "I understood the miracle that voting rights were as I was well educated through documentation of my grandfather's poll tax receipt, which I have proudly displayed in my home today."
Mosley said her dad told her stories about "the constitutional law questions posed to him at the time of his voter registration," which he answered correctly.
While Mosley had no lawyers in her immediate family growing up, she said she was "in awe of Matlock's mastery of the art of surprise," referring to the TV lawyer of the 1980s.
"As a teenager, while snooping around in papers in a trunk in my mother's room, I found a copy of my parents' divorce decree and was convinced that I could have gotten a better child support deal for my mom," she said.
A major influence in Mosley's life was her uncle, Charles Smith, who left Mississippi as a young adult and became a successful executive at JP Morgan in Chicago. He flew from Chicago to Vicksburg to rent a car for Mosley and her sister to take their driver's license tests. He flew to her sister's nursing school graduation at Alcorn State University in Lorman, Mississippi, on one day and then flew the next day to Philadelphia to see Mosley graduate from law school.
"He helped broaden my thinking to the corporate space and worked to build me into a great debater, consistently engaging me on a topic and advocating the opposite point of view to help me build my analytical and communication skills," she said. "He was an amazing champion for us."
Mosley said her college experience at Yale was "amazing, getting the opportunity to confirm some Southern myths and debunk many for my fellow classmates."
"In additional to learning from great professors and guest presenters, my cultural and religious awareness grew exponentially as my three freshman roommates were an atheist woman from Massachusetts, a Jewish woman from Massachusetts and a recently-migrated Korean American Christian," she said. "In nightly conversations in our common room, we gave each other a safe space to talk about what we believed and why — with no judgments. This time was as valuable as any classroom learning."
After graduating from Penn with a law degree, Mosley clerked for U.S. District Judge Alexander Williams Jr. for the District of Maryland, who later performed the wedding ceremony for Mosley and her husband, Damon.
She spent five years practicing labor and employment law in the Washington, D.C., office of Morgan Lewis representing major corporations in the airline, railroad, telephone and cable industries.
But Mosley decided she wanted to move closer to home, and Dallas became a clear option because of its growing business sector. One of Mosley's mentors at the law firm introduced her to executives at Frito-Lay. Shortly thereafter, she met Leanne Oliver, who is now the general counsel at PepsiCo Foods North America.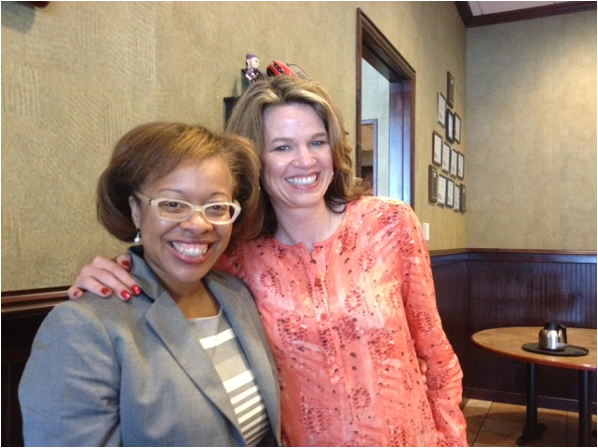 Adrienne with Leanne Oliver
"People don't realize how many layers there are to Adrienne," said Oliver, who was the recipient of the 2022 DFW Corporate Counsel Award for Lifetime Achievement. "Beyond the Ivy League-educated corporate lawyer is Adrienne the loving sister and aunt to her beloved nephew Harrison, Adrienne the interior decorator, Adrienne the foodie, Adrienne the spa aficionado and Adrienne the gospel singer. She also shares my appreciation for a good old fashioned — using rye whiskey, of course."
During Mosley's 17 years in the PepsiCo Foods legal department, she has handled cybersecurity, privacy, labor relations, environmental law and sustainability, real estate transactions, supply chain transactions and antitrust compliance.
PepsiCo Foods is a $21 billion portfolio of chips, dips and convenience foods, which includes Dorito's, Lay's, Cheetos, Ruffles and Fritos.
And her successes have been many, including:
Won a discrimination class action;
Served as a founding member of the Larry Thompson Fellowship Program geared towards providing meaningful summer experiences and sponsorship for first-year minority law students;
Handled transactions supporting the launch of Doritos Locos Tacos, a successful restaurant product launch with Taco Bell;
Developed PepsiCo's cybersecurity framework as counsel to the company's chief information security officer;
Handled global procurement transactions that required her to learn the laws of several foreign jurisdictions and collaborate with PepsiCo legal teams around the globe; and
Counseled PepsiCo's IT operations during the pandemic to enable secure remote work.
Mosley's achievements in diversity and inclusion have been many.
In 2016, she led the committee that created and launched PepsiCo's Thompson Fellowship Program, which is named after former PepsiCo General Counsel Larry Thompson. The Thompson Fellowship provides diverse law students a meaningful professional experience after their first year of law school. So far, 39 first-year law students have received summer internships in the PepsiCo law department.
In 2021 and 2022, Mosley played an integral part in a two-week summer internship program for high school students interested in legal careers. She created content for the program, mentored participants and spoke at a local high school as part of the Talks on Innovation Leadership and Entrepreneurship program.
(Editor's note: To learn more about the scholarship and making a donation, please email ([email protected]).
But the most personal effort for Mosley surfaced in August 2020 when her mother died from complications associated with cancer.
Mosley and her sister, Fayedra Brown-Dear, established the Bettye Smith Brown Memorial Scholarship in partnership with the Vicksburg chapter of the NAACP, where her mom was an active member.
"I felt strongly that her earthly work was not yet done," Mosley said. "Mommy suffered lots of loss in her lifetime — her mother at a young age, her first child at the age of two. However, she did not allow that loss, grief or sadness deter her from being the wonderful mother that she was. She didn't allow herself to be labeled as a victim, nor did any of these losses derail her from the vision that she had for our lives."
"Mom was a continuous learner, and she championed education vigorously," she said.
The scholarship, which assists low-income, high-performing high school seniors, provides $20,000 to two Vicksburg-native students heading to college.
"It was such an honor to extend Mommy's legacy in support of the student's educational journeys," Mosley said.