© 2016 The Texas Lawbook.
By Mark Curriden
(June 3) – Colorado-based Vantage Energy has closed its acquisition of oil and natural gas assets in Pennsylvania from Alpha Natural Resources for $339.5 million in cash.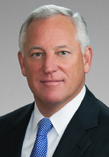 Virginia-based Alpha filed for bankruptcy in 2015 and is reportedly liquidating many of the assets owned by it and its wholly-owned subsidiaries.
Vantage executives turned to Houston-based Porter Hedges to handle the transaction.
Porter Hedges partners John Higgins, who specializes in bankruptcy law and corporate restructurings, and Jeremy Mouton, whose expertise is oil and gas M&A, led the deal for Vantage. Other lawyers for Porter Hedges involved in the transaction are Eric English, Randy King, Matt Savage, Scott Muehlberger, and Amy Tellegen.
Vantage Energy is focused on the acquisition and development of unconventional natural gas projects, predominantly onshore shale gas in North America.
© 2016 The Texas Lawbook. Content of The Texas Lawbook is controlled and protected by specific licensing agreements with our subscribers and under federal copyright laws. Any distribution of this content without the consent of The Texas Lawbook is prohibited.
If you see any inaccuracy in any article in The Texas Lawbook, please contact us. Our goal is content that is 100% true and accurate. Thank you.