© 2015 The Texas Lawbook.
By Brooks Igo
(April 8) – Porter Hedges recently announced that it added depth to its energy transactional team with the hire of James Thompson as a partner in its Houston office.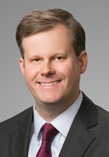 Thompson, a University of Texas School of Law graduate, focuses his practice on representing major and independent energy companies, oilfield service providers and royalty owners in the purchase and sale of energy assets.
He will work with the energy transactional teams in Houston and Oklahoma City.
© 2015 The Texas Lawbook. Content of The Texas Lawbook is controlled and protected by specific licensing agreements with our subscribers and under federal copyright laws. Any distribution of this content without the consent of The Texas Lawbook is prohibited.
If you see any inaccuracy in any article in The Texas Lawbook, please contact us. Our goal is content that is 100% true and accurate. Thank you.