© 2017 The Texas Lawbook.
By Natalie Posgate
(May 3) – Two groups of Houston lawyers from Porter Hedges handled a pair of transactions Monday and Tuesday: a $1.2 billion Marcellus Shale divestiture for Noble Energy and the sale of one Houston family-owned, energy-focused publishing company to Gulf Publishing Company.
In the Noble Energy deal, announced today, energy partner Randy King is leading the Houston company's divestiture of all of its upstream assets in northern West Virginia and southern Pennsylvania to an undisclosed buyer. Others on the Porter Hedges deal team included energy partner Jeremy Mouton and associates Denny Ng, David Mann, as well as an associate from the firm's Oklahoma City office.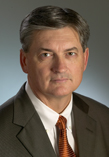 King and the firm have advised Noble Energy on numerous deals, including when it entered the Marcellus Shale through a 2011 joint venture with CONSOL Energy worth $3.2 billion. King also led Noble Energy's exit from that joint venture last year.
The divestiture announced Tuesday does not include Noble Energy's interest in CONE Midstream.
Houston Kirkland & Ellis partners Anthony Speier and David Castro are representing the undisclosed buyer in the deal, which is expected to close by the end of the second quarter. BofA Merrill Lynch is serving as Noble Energy's financial advisor.
In Porter Hedges' second deal, announced Monday, corporate partner Kevin Poli led Oildom Publishing Company in its sale to Gulf Publishing Company of Texas. The deal expands Gulf Publishing's presence in the midstream and utility sectors with the addition of three industry trade journals and two major industry conferences.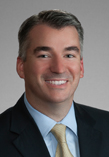 Oildom Publishing is the publisher of Pipeline & Gas Journal, Pipeline News and Underground Construction. According to the companies, the deal creates the world's largest independent media company devoted exclusively to the international energy industry. It also combines two Houston publishing companies that have been around for over a century.
Gulf Publishing will continue publishing its three energy magazines: World Oil, Hydrocarbon Processing and Gas Processing. Through a spinoff from its former London-based parent company, Gulf Publishing's magazine portfolio also includes the oil and gas business and strategy journal, Petroleum Economist.
Corporate partner Craig Bergez and associate Adam Nalley were also on the deal.
Poli got involved through a referral by Walter Tomlinson of Statesman Business Advisors, which served as Oildom Publishing's financial advisor for the transaction.
Locke Lord represented Main Street Capital Corporation, a Houston-based private equity firm that owns Gulf Publishing. The Locke Lord deal team included corporate partner Greg Heath, corporate associates Jeannie Diep and Brooks Vanlandingham and tax partner Buddy Sanders.
© 2017 The Texas Lawbook. Content of The Texas Lawbook is controlled and protected by specific licensing agreements with our subscribers and under federal copyright laws. Any distribution of this content without the consent of The Texas Lawbook is prohibited.
If you see any inaccuracy in any article in The Texas Lawbook, please contact us. Our goal is content that is 100% true and accurate. Thank you.