Baker Botts corporate partner Mollie Duckworth is expected to join Latham & Watkins' newly opened Austin office before the end of the year, The Texas Lawbook has learned from multiple sources.

Until earlier this year, Duckworth was the partner-in-charge of Baker Botts' Austin office and the deputy chair of the firm's corporate practice. A spokesperson for Latham declined to comment and efforts to reach Duckworth were unsuccessful.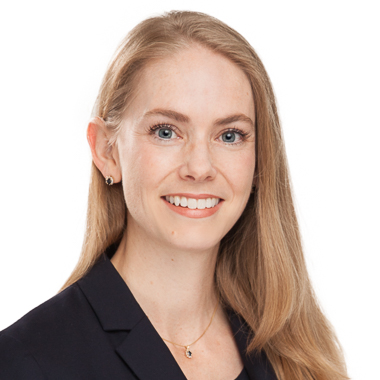 Latham launched an Austin office last month with DLA Piper dealmakers Samer Zabaneh and Jenifer Smith and Wilson Sonsini partner Scott Craig. Duckworth, a 2005 graduate of the University of Texas School of Law, is another addition with an established corporate practice in the market. The firm has also relocated two Houston partners – Michael Chambers and David Miller – to the firm's second Texas outpost.
Duckworth worked alongside Latham lawyers on a $4 billion MLP simplification deal in February 2020 in which Baker Botts represented sponsor Royal Dutch Shell, which sold assets to Shell Midstream. Duckworth was a lead Baker Botts lawyer on the transaction while Latham partner Ryan Maierson advised the conflicts committee for Shell Midstream.

Duckworth started her career at Baker Botts in 2005 and hit the ground running. She led her first initial public offering as a fifth-year associate.

"This was an incredible learning experience," Duckworth said in a Women's History Month profile on Baker Botts' website. "The partner I was working with was willing to give me a lot of responsibility and I led all the drafting sessions with the client. It gave me a lot of confidence, and the ability to learn on the fly."

Her practice has soared since. After making partner in 2014, she found herself at the top of The Lawbook's Corporate Deal Tracker rankings for securities offerings during the first half of 2015, handling seven separate offerings totaling $3.8 billion.

One of those offerings included a $1.4 billion IPO for Tallgrass Energy GP. She has done extensive work for the Kansas-based energy and infrastructure company throughout her career, including handling Tallgrass Energy, LP's $3.5 billion take private transaction by affiliates of Blackstone Infrastructure Partners and various securities offerings totaling more than $5 billion. Most recently, she advised the company on a $500 million senior notes offering in August.

In March, Duckworth was involved in the First Reserve exit from Crestwood Equity Partners. Baker Botts advised Citi, which was Crestwood's financial advisor, in the series of transactions.

At the beginning of the year, Duckworth and a team including Justin Hoffman and Josh Davidson aided Houston pipeline operator Crestwood Midstream Partners in a $700 million private senior notes offering.

Outside of the energy industry, two notable deals Duckworth has been a player in include Barnes & Noble, Inc.'s 2019 sale to Elliott Advisors Limited for $683 million, in which Baker Botts advised the special committee to the bookseller, as well as a $100 million PIPE financing for Zix Corporation to fund the Dallas security technology company's acquisition of AppRiver, LLC from Marlin Equity Partners.

Baker Botts did not respond to requests for a comment.