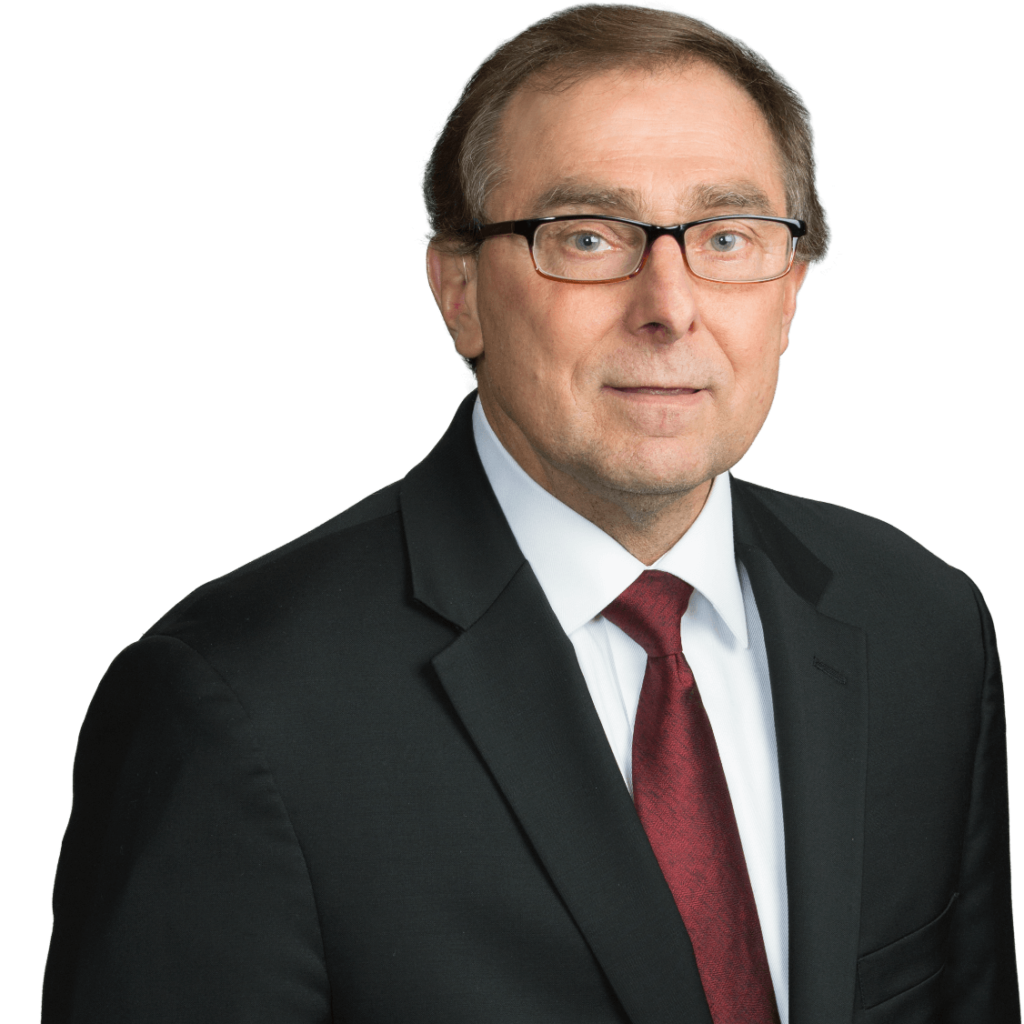 Katten deal lawyer Vic Zanetti in Dallas is in a league of his own. Go-to attorney for Trinity Hunt Partners, which was formed by the "first family" of oil tycoon H.L. Hunt, including Lamar Hunt. The only Hunt non-family member to serve on the Arrowhead Sports Trusts, which controls the Kansas City Chiefs and major league soccer franchise FC Dallas. Brain cancer survivor. Friends say Zanetti is certainly not shy, but at the same time he has no need to "toot his own horn" or seek out the limelight or attention. The Texas Lawbook caught up with Zanetti with these questions.
The Texas Lawbook: Where were you born and raised?
Vic Zanetti: I was born in South Bend, Indiana, and was raised in Elkhart, Indiana.
The Lawbook: What were your parents' professions?
Zanetti: My dad was an accountant at Miles Laboratory. My mom was a housewife.
The Lawbook: You were a wrestler at Notre Dame. What did you learn from that experience?
Zanetti: Determination and perseverance. You learn not to give up.
The Lawbook: Why did you decide to be a lawyer and to attend SMU?
Zanetti: In the spring semester of my senior year at Notre Dame, I was interviewing for accounting jobs, mainly in Chicago, and I had applied to law schools such as SMU and I decided to go to law school at that time. I feared that if I got a paycheck, I would never go to law school.
The Lawbook: You have done a lot of deals for Trinity Hunt Partners. How did you forge the relationship?
Zanetti: My relationship with Trinity Hunt Partners goes all the way back to my first law firm at Shank Irwin & Conant. That law firm did all of the legal work for the "first family" of HL Hunt, including the Lamar Hunt family. From that humble beginning when Shank Irwin dissolved, I kept the Lamar Hunt family work when I moved to my next law firm and I kept it ever since. The Lamar Hunt family was a "seed" limited partner in the first Trinity Hunt Partners PE fund and I then gained a relationship with the principals of the Trinity Hunt fund. I did over 20 deals in 2021 alone. From the beginning of the relationship I expect that I have handled over 100 deals.
The Lawbook: You started off as a tax lawyer, but migrated into corporate work. What did you like about it?
Zanetti: The negotiating and deal aspect of corporate work was more fun than the straight tax work and that is where the money seemed to be.
The Lawbook: You worked for a lot of law firms during the '80s, '90s and '00s, some of which dissolved and some of which merged. What was that time like?
Zanetti: For the first law firm dissolution, Shank Irwin & Conant, it was a little bit scary, because I did not yet have what I considered an established practice. When Arter Hadden dissolved in 2003, it was a much less of a scary proposition, as I had established myself with my client base, including Trinity Hunt Partners and the Lamar Hunt family (Unity Hunt, Inc.). We had also formed a closely bonded corporate M&A group.
The Lawbook: Then you joined Andrews Kurth in 2003. Did you think that you eventually arrived home?
Zanetti: Yes, I never thought I would leave Andrews Kurth, it was a fabulous law firm.
The Lawbook: Why did you join Katten in 2018 after the AK merger with Hunton? What did you like about the firm?
Zanetti: Hunton & Williams had a Dallas office and we really wanted to start an office with a national firm that we could build in our likeness. We knew the managing partner at Katten from our time at Arter Hadden and he had shown great loyalty throughout the process to us; and Katten was a regional firm (not New York or San Francisco based) and Katten had a heavy corporate and PE transaction practice with strong nationwide M&A work.
The Lawbook: You are considered the "go to" lawyer for the Hunt family but you have worked on other deals. Which transactions stick out in your mind as the most interesting for the Hunts and others? Which ones were the most challenging?
Zanetti: One of the most challenging transactions was for a public company called Heartland Wireless, where we were representing Heartland in the acquisition of several companies as well in issuing debt to consummate the acquisitions. It was before email, so we had to xerox a mountain of paper and FedEx it to various places every night. One of the more challenging transactions was selling the major league soccer franchise known as the MLS Columbus Crew. There were a lot of intricacies involved in that transaction.
The Lawbook: In 2007, when you were 50, you were diagnosed with brain cancer — glioblastoma — and given 15 months to live. I understand you were back in the office a week after surgery. How did you battle back? What did you learn from the experience?
Zanetti: I was not back in the office after one week. That is an exaggeration. I did wait until I had radiation therapy around six weeks before I came back to the office and then I started at about a half time pace building up to full time. What I learned was never miss important milestones with your family. After that experience, I never missed a dance recital or a soccer game – those were precious moments.
The Lawbook: How has the M&A practice changed during your career? And how has the Texas legal climate changed? Do you think it will evolve further, and if so, how?
Zanetti: The M&A practice has changed dramatically during my career. Originally most deals were $5 million or less and clients were clients of the law firm (not necessarily the individual lawyers in those law firms). Now the transactions are much larger and clients hire attorneys not law firms. The Texas legal market has changed to be much more fluid in nature. No one changed law firms when I first started in 1983 and now it is like musical chairs. I do not know how it will change. I am sure it will continue to be much more fluid with people working more from home.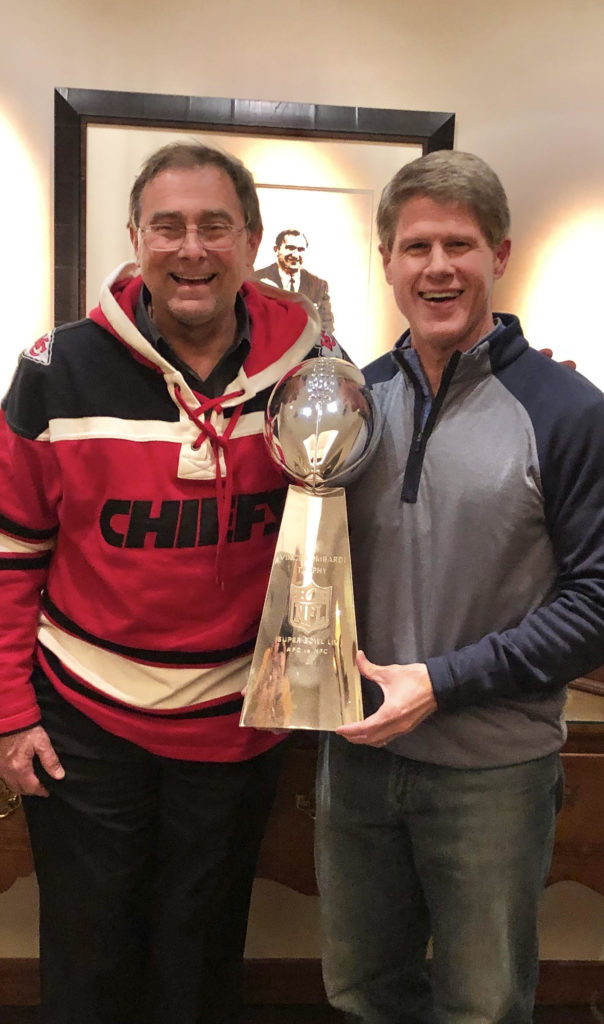 Vic Zanetti with Kansas City Chiefs CEO Clark Hunt holding the Lombardi Trophy from Super Bowl LIV
The Lawbook: What are your proudest achievements?
Zanetti: My proudest achievements include having worked with the same group of corporate practitioners for close to 25 to 30 years; and also having a transaction where I have become the trustee of the Arrowhead Sports Trusts, which are trusts established by Lamar Hunt for the benefit of his four children and that now own substantially all of the voting stock of the NFL Kansas City Chiefs Franchise as well as substantially all of the voting stock of the Major League Soccer Franchise, FC Dallas.