Earlier this year Katten tapped two former classmates from the University of Alabama, Johnjerica Hodge and India Williams, to launch an ESG Risk and Investigations practice.
So far the team, which includes several Dallas associates, has counseled clients on the issuance of social bonds as ESG-related deal terms are being integrated into loans and other transactions, drafted ESG policies, created ESG programs and worked on litigation focused on deceptive marketing practices related to sustainability.
Challenges to diversity initiatives under ESG programs, such as board diversity requirements, could be on the horizon as a result of the U.S. Supreme Court's affirmative action ruling, Hodge and Williams wrote in a guest article for Bloomberg.
The Texas Lawbook visited with Hodge, who spends a significant amount of time working from the firm's Dallas office though she is based in Washington, D.C., to learn more about the firm's ESG practice, what it's like to be reunited with her former classmate and how she sees ESG evolving over the next several years.
The Lawbook: How well did you know your co-chair India Williams at law school at the University of Alabama? Did you ever imagine working together in this capacity?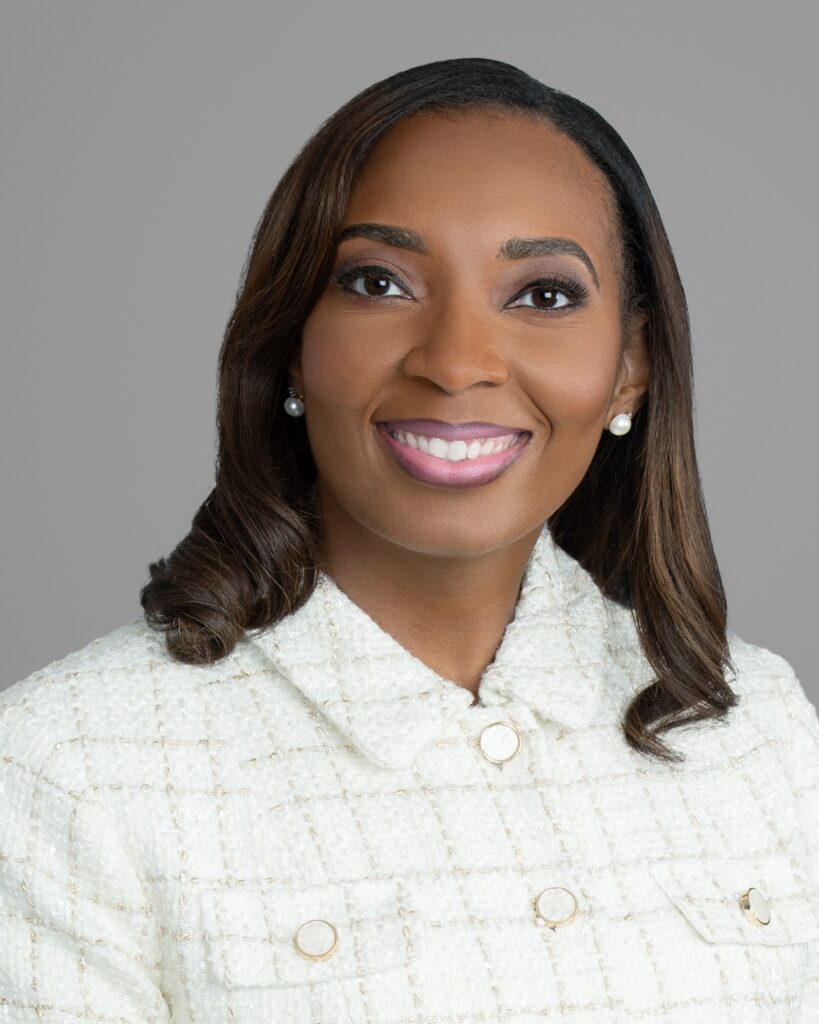 Hodge: We've known each other for years, having gone to undergrad and law school together at the University of Alabama. We share the same interest in ESG and passion for helping our clients navigate all the latest ESG issues. Before India joined Katten [from Kirkland & Ellis] earlier this year, we taught a course together at our alma mater focused on racial equity audits and will be teaching it again this fall as adjunct professors. We knew we wanted to work together and had a vision for building an ESG practice that would address our clients' holistic ESG needs. What is better than exploring this developing area of law with someone you've known for over a decade and complements you so well? In addition to the University of Alabama law school class, we have teamed up to teach "ESG: Human Capital Management and Racial Equity Audits" at George Mason University's Antonin Scalia Law School in the fall.
The Texas Lawbook: How did you get to D.C.? How much time do you spend in Dallas?
Johnjerica Hodge: After my clerkship at the U.S. Court of Appeals for the Fifth Circuit, which reviews cases tried in Texas, Louisiana and Mississippi, I relocated from Shreveport to Houston, where I worked for approximately two years as an associate at [Norton Rose Fulbright] in a commercial litigation practice. I realized I missed the unique aspects of appellate work and was very intrigued by the opportunity to join Katten in the Washington, D.C. office where I could leverage my clerkship experience and gain new experience focused on white-collar matters. That mix has helped me become a more well-rounded attorney. In my current role, I spend a significant amount of time in Katten's Dallas office and Texas generally, visiting roughly every month or so to see my colleagues and meet with existing and potential clients.
Our latest endeavor, besides our ESG book, is Katten's ESG Guidepost, a monthly publication highlighting the latest news, legal and regulatory developments involving ESG matters. Together, India and I serve as its editors, working with Christopher Cole, chair of Katten's Advertising, Marketing and Promotions practice. He counsels clients on ESG-related advertising issues.
The Lawbook: How many attorneys are in the ESG Risk and Investigations practice you are co-leading?
Hodge: We have created a cross-functional, collaborative team that is diverse in race, gender, age and experience and capable of strategically addressing ESG issues for clients, particularly counseling on the business implications. Our team partners closely with attorneys from a variety of groups, including corporate, finance, employment, litigation, healthcare, white-collar, and employee benefits and executive compensation.
We also work with talented associates, including several in the Dallas office, building out the firm's deep bench of skilled attorneys who bring great experience and knowledge to this area of law.
The Lawbook: What are the early returns since launching the practice? What kinds of matters have you handled thus far?
Hodge: ESG issues are increasingly becoming more important in corporate America and to shareholders and consumers. We are excited to see the phenomenal level of interest from our clients who want us to advise them. We have counseled clients on the issuance of social bonds as ESG-related deal terms are being integrated into loans and other transactions. We have also drafted ESG policies, created ESG programs and worked on litigation focused on deceptive marketing practices related to sustainability. Our work also includes assisting with the submission of comments regarding environmental marketing-related claims for the Federal Trade Commission's Green Guides and advising on ESG-related training so our clients are in compliance with federal and local laws.
The bottom line is that we are here to help guide our clients in every way needed whether it is a company responding to shareholder activism, facing regulatory scrutiny or proactively looking to advance its strategic ESG goals.
The Lawbook: What are the key elements of a "savvy offensive strategy" in identifying potential ESG issues for your clients?
Hodge: The landscape facing our clients in the ESG realm can seem confusing with differing and, sometimes, conflicting rules, laws and regulations. It is a challenge we tackle by monitoring the latest developments to ensure we have a firm grasp of the current and potential regulatory requirements, enforcement trends, court rulings and legislative updates. How we support our clients is by making certain the proper protocols and disclosures are in place for compliance, as well as helping them respond to government inquiries and/or related litigation.
The Lawbook: What are the underreported areas of ESG that clients need to make sure they have on their radar?
Hodge: Despite the amount of resources and attention focused on ESG efforts, we have found that there remains a lack of clarity regarding two components of the ESG movement — the social and governance aspects of ESG. The "S" in ESG, in particular, seems to be gaining steam in terms of the attention it is getting from consumers, investors, regulators and lawmakers.
The Lawbook: How do you see ESG evolving over the next three to five years?
Hodge: I predict a steady rise in the importance of it. ESG will be something companies promptly take into account – even more than now.
The Lawbook: What did you learn from your clerkship with Judge Carl Stewart at the U.S. Court of Appeals for the Fifth Circuit?
Hodge: During my yearlong clerkship, Chief Judge Stewart led by example. He didn't just teach me the basics of how to be a good lawyer, but also to be a better person. Despite the demands of his profession and no matter what happened or how busy he was, he always treated everyone with the same respect. I really try to mirror him in so many ways. I don't think you would find anyone on the Fifth Circuit with anything but glowing things to say about him because he is an amazing leader and an even better person.
The Lawbook: Please share a little about the book you are writing on ESG.
Hodge: Our book delves into the various segments of ESG, including, among other things, the evolving regulatory and litigation landscape. It offers what I consider to be a global view of ESG, including the European Union's standards and other international standards and regulations of note. We are targeting to publish the book this year or early next year.
The Lawbook: How is your Leadership Council on Legal Diversity fellowship going?
Hodge: I am honored and privileged to be participating in this yearlong program, where already I have established deep relationships with my counterparts at other firms as well as in-house counsel at a variety of companies across the country. The Fellows program has offered informative and creative programming, such as presentations on branding, executive presence and business development, as well as sessions on management skills. I am looking forward to taking what I learn from the program and applying it in my role at Katten.
Publisher's Note: Katten is a sponsor of The Lawbook's Corporate Deal Tracker page. This Q&A is an associated thought leadership piece and is available to everyone.