Houston energy transactions lawyer Tan Lu has worked on more than 100 deals totaling over $30 billion over his young career.
Most of that work was done at Vinson & Elkins, where he practiced for 11 years before joining Willkie Farr & Gallagher as a partner earlier this year.
A few deals The Texas Lawbook has reported on involving Lu within the last year include:
— EQT Corporation's $5.2 billion acquisition of Appalachian upstream and midstream assets held by Tug Hill and XcL Midstream, where Lu represented Tug Hill and XcL Midstream.
— Devon Energy's purchase of Validus Energy, an Eagle Ford operator, for $1.8 billion in cash. Lu advised Denver-based Validus.
— Sitio Royalties' acquisition of 12,200 NRAs in the Permian Basin from Momentum Minerals, a Houston-based portfolio company of Apollo Global Management, for $224 million. Lu guided Momentum on the deal.
The Lawbook visited with Lu in the following Q&A about his move to Willkie, the emerging trends he is paying attention to and the "fuel that keeps [his] fire burning" as a deal lawyer.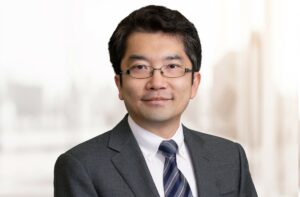 The Texas Lawbook: Why did you make the move to Willkie?
Tan Lu: Willkie's Houston team is consistently involved in high-caliber private equity and energy transactions across the industry spectrum, including oil and gas, LNG, renewables and energy transition. I'm excited to be a part of this dynamic team and draw on my transactional experience to serve the firm's private equity and diverse energy sector clients.
The Lawbook: Have you practiced with or across anyone at the firm before?
Lu: Yes. I have known a couple of the Willkie attorneys (Brad Honeycutt and Robert Jacobson) for over 10 years, when we were at our former firms, and it is great to reunite with them. I have also worked across from attorneys at Willkie on transactions in the last few years and always respected their skill and professionalism. I find they represent clients to the fullest but are commercially practical.
The Lawbook: What are one or two of the most interesting deals you have advised on in the past year? What made them interesting?
Lu: I have assisted clients on a few drilling joint ventures in the last couple of years, including the CRC-Colony, Antero-QL Capital Partners and MPDC-Andros transactions. Generally speaking, advising on joint ventures involves negotiation of bespoke provisions unique to the E&P company and the assets, and calls for an in-depth understanding by the attorney of the underlying drilling operations. I really enjoy that process of learning so much about the client's business during the course of a transaction.
The Lawbook: What have been your career highlights so far?
Lu: As a transactional attorney, my highlights are the relationships I have developed with my colleagues and clients over the years. Those round-the-clock days and nights spent together negotiating and revising the transaction agreements are not only great memories but also have created transformative changes in businesses and lives. Those relationships are the fuel that keeps your fire burning as a deal lawyer.
The Lawbook: What are the emerging trends/key developments in your practice that clients need to be aware of?
Lu: We've seen a wave of acquisitions and consolidations in the oil and gas sector from mid-2022 through early this year. The current market environment has also led to increased appetite for North American oil and gas M&A and investment opportunities in the middle market PE space, which is a sweet spot for Willkie and one our clients are keenly focused on.
The Lawbook: Is there anything else you would like to add?
Lu: I have been extremely impressed by the collegial culture and teamwork among the partners at Willkie's Houston office. Partners meet regularly to discuss business opportunities, deal updates and firm strategy, and also work closely together as a team on new client pitches and other events. Glad to be part of this dynamic and energetic team.