As general counsel of TXU Energy and then natural gas giant Range Resources, David Poole scored some huge victories.
Poole led Range's all-stock $4.4 billion acquisition of Houston-based Memorial Resources in 2016, Range's 2019 sale of two percent royalty interest in Appalachian drilling assets for $600 million and the 2008 $45 billion leveraged buyout of TXU.
But Poole's best day ever in 34 years of practicing law came March 29, 2012, when he received a letter from the director of compliance and enforcement at the U.S. Environmental Protection Agency announcing its "decision to withdraw" an administrative order accusing Range of contaminating water wells.
"I worked night and day to kick the EPAs butt," Poole told The Texas Lawbook in an interview Sunday. "I was the quarterback on that litigation and we were right and we deserved to win and we won. It is not an easy thing to beat the federal government and all of its resources, but we did."
Poole, an oil and natural gas man from start to finish, retired as the GC of Fort Worth-based Range Resources on Friday after 15 years.
Range's board of directors officially elected Erin McDowell as senior vice president, general counsel and corporate secretary. McDowell, who served as deputy GC under Poole, lives and offices in Range's Canonsburg, Pennsylvania, offices.
"I left the office Friday at 5:30 p.m. and by 6:30 p.m., I was off the company's system and no longer receiving work emails," Poole said. "It was kind of weird."
Poole said that he and his family are spending a couple weeks in Hawaii to vacation – "It will be my first time in decades, since the invention of email, to vacation without being interrupted by work email," he said – and then he plans to join the law office of Wick Phillips part-time as senior counsel.
"David has such a unique background and tremendous experience in so many areas, the breadth of his litigation experience is especially deep," said Wick Phillips partner David Drez, who noted that the firm has grown from 65 attorneys in 2019 to 84 now.
"David is a tremendous addition to our firm because he understands the pressures that companies face from the in-house perspective," Drez said. "And having David join is a great opportunity for our younger lawyers to get to work with someone with such incredible experience."
During two decades working in-house at TXU and Range, Poole has mentored and worked with some extraordinary corporate lawyers, including Talen Energy GC Andrew Wright, Vistra General Counsel Stephanie Zapata Moore, former MV Transit General Counsel Lisa Winston Hicks and Oncor Electric General Counsel Matt Henry.
"You cannot find a luckier guy in the world than me," he said. "I love my work, I love what I do.
Poole, who worked in the oilpatch after high school and a year on an oilrig, earned a bachelor's degree in petroleum engineering inn 1984 from Texas Tech University. In 1988, he received his law degree, also from Texas Tech.
Poole's father, who is 90, is a lawyer in his hometown of Post, Texas.
"I owe a lot of my career to Brian Lonchar, my law school colleague, who told me to interview with the partners at Worsham Forsythe," he said. "Brian told me that those guys hated him but that they would love me."
Worsham Forsythe merged with Hunton & Williams in 2001, which later also merged with Andrews Kurth.
"My first hourly rate was $75, and I promise you, I wasn't worth the $75 an hour at the time," he said. "Talent today is very expensive. It is hard for me to believe that some lawyers are worth $2,000, but that is up to the clients to decide. There are a lot of very good lawyers out there who do not charge that much."
In 2004, TXU hired Poole to be its vice president of litigation and employment law. A year later, he was promoted to general counsel.
After private equity giants KKR and TPG acquired TXU in 2008, Poole jumped to Range to be the natural gas company's first general counsel. He oversaw more than $8 billion in M&A activity during his 15 years as the company's top lawyer.
The Association of Corporate Counsel's DFW Chapter and The Texas Lawbook recognized Poole in 2019 with the DFW Corporate Counsel Award for Business Litigation of the Year.
Poole and a group of lawyers at K&L Gates won an unanimous jury verdict as defendants in a multimillion-dollar case brought by Oklahoma royalty owners. Oil and gas companies had done won a defense verdict from an Oklahoma jury in 21 years.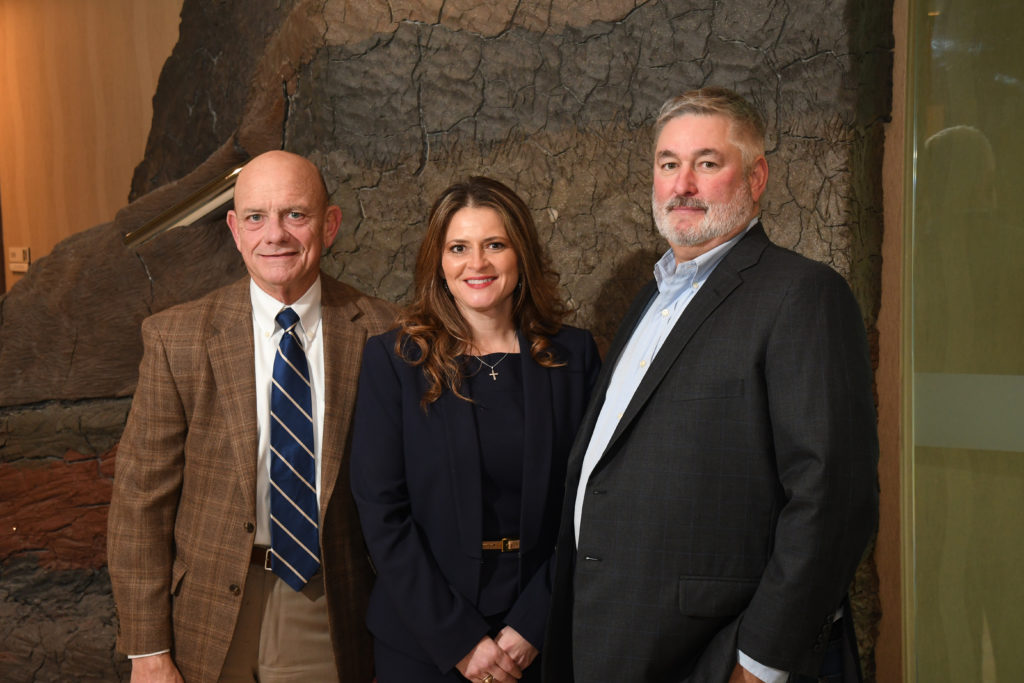 "I felt like it was a chance to vindicate not just my company, but other companies similarly situated," Poole told The Lawbook in an interview in 2019. "There's litigation where plaintiffs' lawyers I think are rightfully attacking the conduct of companies. But there's a lot of litigation where plaintiffs' lawyers are taking advantage of situations purely in an effort to enrich themselves. I personally felt pretty strongly that the litigation that was being brought against companies like ours was really lawyer-driven, not royalty owner-driven."
Poole said he loves Range and its people, but he said the time to turn over the leadership to McDowell is right.
"I love Range Resources Corporation and I cannot think of a better way to have spent the last of my in-house legal career than being with a company I love in an industry that I am so proud to be a part of," Poole wrote to the company's employees on Friday. "There have been some great times, some tough times and some challenging times, but I can honestly tell you that there was not a single day that I was not proud to be associated with Range. That all comes down to one thing – my fellow employees."
"When I hired on at Range in 2008, I gave a quote to a legal publication to the effect that 'despite aspirations for the use of renewable energy, the world cannot run without hydrocarbons and I am proud to be part of a company meeting the energy needs of our modern world.' I firmly believe that statement is truer today than it was almost 15 years ago," he said.