Gov. Greg Abbott has tapped the Houston-based, firmwide chair of commercial litigation at Baker Botts, Rebeca Aizpuru Huddle, as his nominee to replace Paul Green on the Supreme Court of Texas.
Huddle is a former justice on the First Court of Appeals. A native of El Paso, she is a graduate of Stanford University and the University of Texas School of Law. She is currently partner-in-charge of Baker Botts' Houston office.
"Rebeca Huddle brings remarkable experience to the Court," Chief Justice Nathan Hecht said. "[She is] a litigator who has spent her career in the courtroom, seven years as an appellate justice and, most recently, managing the flagship office of one of Texas's oldest and largest law firms. She will serve the people of Texas with distinction and the Court is proud to have her join us."
Huddle was appointed to the First COA in 2011 by Gov. Rick Perry and in her nearly five years there she authored more than 400 opinions. Huddle left the court in 2017 to rejoin Baker Botts, where she had worked for nearly 12 years after graduating from law school in 1999.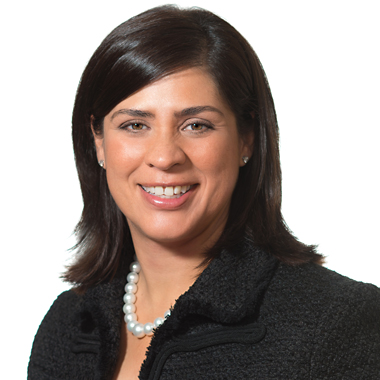 In her commercial litigation practice, she represented energy, retail and pharmaceutical clients on a broad spectrum of cases — everything from personal injury cases to shareholder litigation.
Her cases include such high-profile matters as a defense of directors at Penzoil-Quaker in shareholder challenges to the company's sale to Shell Oil and a defense of the City of Houston involving a program to expedite the towing of cars stalled on Houston's crowded roadways at municipal expense.
Baker Botts released this statement, and announced the appointment of Russell Lewis as the firm's new partner-in-charge in Houston:
"Rebeca has been an invaluable member of the firm, and we share her excitement for her appointment to the Texas Supreme Court. We are proud of her accomplishments, and her legal acumen and sound judgment will serve the Court well. While we will miss her innovation and strategic vision, we have no doubt that she will make an outstanding justice on the state's highest court."
Green, who retired to private practice at the end of August, declared himself enthusiastic about his replacement.
"I applaud the governor for an inspired choice. Justice Huddle will be an outstanding addition to the Supreme Court of Texas, and I wish her, and the Court, the very best," said Green, now a partner at Alexander Dubose Jefferson.
Chris Kratovil, office managing member at Dykema in Dallas who practices frequently before the court, described Huddle's tenure on the First COA as "excellent" and the choice as a "solid, sensible pick."
"Justice Huddle has also excelled in private practice at Baker Botts in very complicated commercial litigation, and such complex civil cases are an important part of the SCOTX docket that she will now be well positioned to handle," Kratovil said.
"As a Dallas lawyer, my only disappointment—and this is in no way a criticism of Justice Huddle, who is extremely well qualified—is that Governor Abbott once again looked to Houston, not the Metroplex, for his appointee."
Mark Trachtenberg, an appellate partner at Haynes and Boone, was similarly enthused. Trachtenberg said he worked with her through the Houston Bar Association appellate section council.
"Justice Huddle is a phenomenal choice for the Texas Supreme Court. She was a brilliant justice on the First Court of Appeals and had a well-earned reputation for issuing scholarly and well-reasoned opinions. She will bring a sharp analytical mind and an impressive work ethic to the state's high court. As great of a lawyer and judge she is, she's an even better person, and she is universally liked by all who know her or have worked with her."
Connie Pfeiffer, who leads the appellate practice at Yetter Coleman in Houston, has worked across the table from Huddle and admires her both up close and from afar.
"I've been opposing counsel with Rebeca Huddle and served alongside her on bar committees. She's not just smart with impeccable credentials but also a true professional and really nice person."
"While Rebeca Huddle has spent her career in Houston, she is an El Paso native. This is a very meaningful appointment for El Paso," Pfeiffer said.
Huddle's term runs through 2022, when she will be up for reelection.