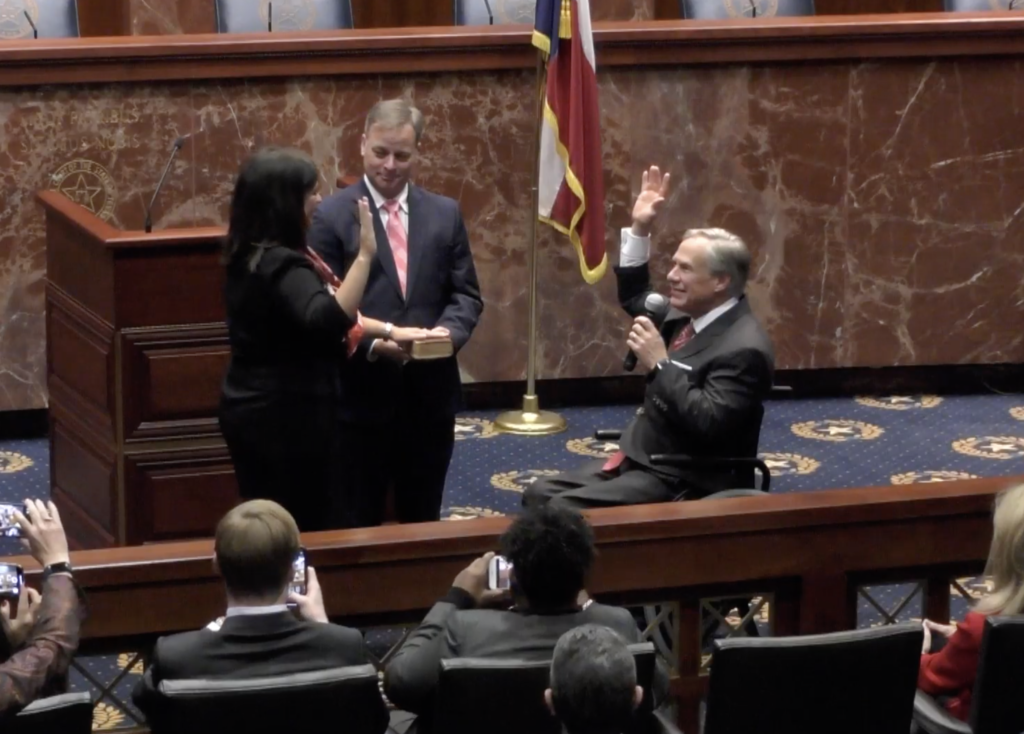 ---
Rebeca Aizpuru Huddle, a former partner at Baker Botts in Houston, was sworn in by Gov. Greg Abbott Friday as the newest justice on the Supreme Court of Texas.
The swearing in was streamed live from the courtroom before a cluster of masked and socially-distanced family, friends and dignitaries — a crowd made necessarily sparse by the court's own guidelines for the pandemic.
Chief Justice Nathan Hecht presided over what he called the "informal proceedings" and promised a fuller, more formal and more familiar investiture ceremony when the current pandemic finally allows.
"However, we need this ceremony to get her on the payroll and get her to work," the Chief Justice quipped.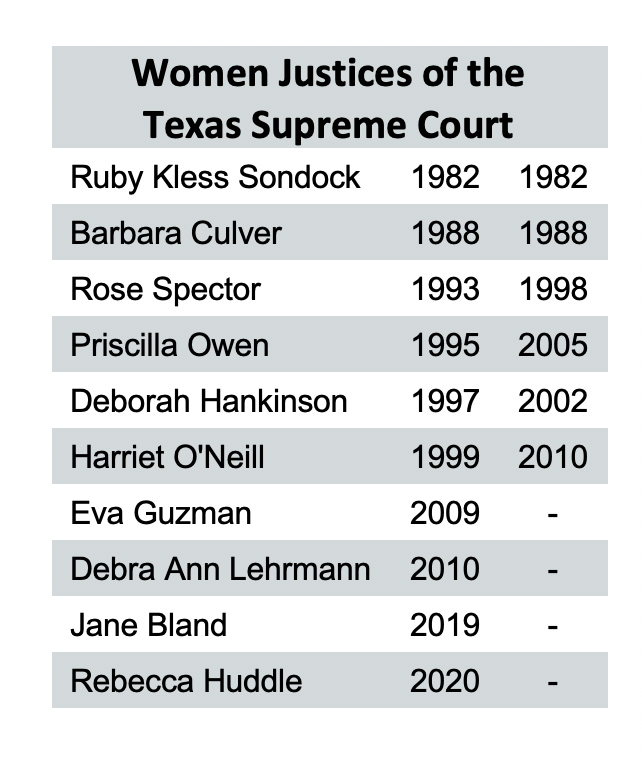 Huddle, a native of El Paso and a former justice on the Houston-based First Court of Appeals, is only the 10th woman to serve on the court, which now includes four women for the first time in its history. She succeeds Justice Paul Green who retired from the court earlier this year to enter private practice.
As the former firmwide chair of commercial litigation at Baker Botts, much was made of her readiness for the position. A graduate of Stanford University and the University of Texas School of Law, Huddle was appointed to the First COA in 2011 by Gov. Rick Perry.
In her commercial litigation practice, she represented energy, retail and pharmaceutical clients on a broad spectrum of cases — everything from personal injury cases to shareholder litigation.
Noting that she came with "batteries included," Gov. Abbott said she arrives at the court with the essential attributes of a public servant.
"Rebecca is blessed with both a great legal mind and, as you'll find, a quick wit," Abbott said.
Gov. Abbott noted that in her nearly five years on the lower court she had authored more than 400 opinions. Huddle left the court in 2017 to rejoin Baker Botts, where she had worked for nearly 12 years after graduating from law school in 1999.
Huddle's husband Greg stood next to her while their daughters, Isabel and Emma, looked on as the oath was administered by Gov. Abbott with the traditional "Houston Bible."
And afterwards, Justice Huddle thanked friends and colleagues for their advice and support and reiterated her dedication to the rule of law. She vowed to interpret the laws "as they are written, and not as you think they ought to be."