The 50 largest and most successful corporate law firms operating in Texas scored record revenues and historic profits in 2019, added more lawyers than ever before and started the first two to three months of 2020 on pace for even loftier heights, according to exclusive data collected by The Texas Lawbook.
But then again, 2019 – and even January and February of this year – seems like such a long, long time ago.
Legal industry analysts say the financial health of Texas law firms in the 14 months leading into the COVID-19 and crude oil price crises is a clear indicator of how they will make it through the rough times ahead.
If true, new financial data shows that most law firms in Texas should have reserves stored up like a camel to face the dry and difficult times ahead.
The Texas Lawbook 50 generated $6.615 billion in combined average revenue in 2019 from their Texas operations – a 10.5% increase over the $5.985 billion those firms collected in 2018.
The revenue increase of $620 million is the largest single-year jump in terms of pure dollars in history and was the result of strong financial results for corporate firms of all shapes, sizes and specialties in Texas, according to the data.
Here's an even more important and impressive data point: The combined revenue per lawyer (RPL) for The Texas Lawbook 50, which are the largest corporate law firms operating in Texas, was $1,007,829 in 2019 – up from $974,882 in 2018.
Last year was the first time that the combined RPL for the top 50 hit seven-figures and the first time that the total annual revenues combined reached $6 billion.
Four of the five largest revenue-generating law firms in Texas – Baker Botts, Norton Rose Fulbright, Kirkland & Ellis and Jackson Walker – increased the amount of money their Texas offices made by 10% or more. Smaller legal shops did even better, as two-thirds of the law firms in Texas that experienced double-digit revenue gains in 2019 have less than 100 lawyers.
In interviews with The Texas Lawbook during the past three weeks, 23 of 30 law firm managing partners said that their billable hours and collections were either ahead of 2019 or better than projections first two to three months of 2020.
All 30 law firm leaders agree that the combination of the crude oil price collapse and COVID-19 pandemic could leave a hole in their revenue expectations that could impact their firms for a couple years.
The Texas Lawbook 50, which includes both Texas-based firms and those headquartered outside of the state, has these key revenue-related findings for 2019:
Forty of the Texas Lawbook 50 corporate firms made more money in 2019 than they did the year before;
Forty-one of the 50 law firms increased their revenues per lawyer last year over 2018;
Thirty-four of the 50 firms grew their Texas lawyer headcount in 2019;
Thirty-two of the 50 firms hit record high revenues in their Texas operations;
Twenty-three of the 50 firms increased their Texas revenues by 10% or more, and nine firms increased the amount their Texas lawyers made by 20% or more;
The single largest jump for Texas revenue in actual dollars was Kirkland & Ellis, which increased $75.9 million, or 24% over 2018;
The largest revenue increases by percentage were firms that opened new offices in the state during the past couple of years – Reed Smith (51.6%) and Katten Muchin Rosenman (41.6%);
The four Chicago-based* firms in the top 50 (Kirkland, Sidley Austin, Winston & Strawn and Katten) and the two Los Angeles-based firms (Gibson, Dunn & Crutcher and Latham & Watkins) made a combined $1.027 billion in their Texas operations last year, which is 20% more than they did in 2018;
Eight of the 10 law firms whose revenues declined in 2018 reported increased revenues for 2019;
Twenty-four law firms in Texas reported revenues per lawyer of $1 million or more last year – compared to 17 in 2018; and
Forty of the 50 firms reported an increase in profits per partner.
The Texas Lawbook asked more than 70 corporate law firms operating in Texas to complete a four-page survey. Nearly all of them did. A handful of law firms, including Coats Rose and Winstead, declined to provide financial data or provide a law firm leader to be interviewed.
In addition, The Lawbook used multiple other sources, including interviews with current and former law firm leaders and partners, legal industry analysts and data from other publications, including the American Lawyer.
Another data point to note: The 50 top generating law firms in Texas in 2019 were not the same top 50 for 2018. Four law firms – Coats Rose, K&L Gates, Bell Nunnally and McDermott – dropped out of The Texas Lawbook 50 even though all four law firms actually increased their revenues last year.
Three other firms – Katten, Shearman & Sterling, Willkie Farr & Gallagher – experienced revenue gains of 30% or more in 2019 and stormed into the top 50 for the first time. K&L Gates, Bell Nunnally, Paul Hastings, Sheppard Mullin and Perkins Coie are all knocking on the top 50 door.
"For all metrics, 2019 was a phenomenal year," said Munsch Hardt CEO partner Phil Appenzeller. "We were 10% higher on revenues and 10% higher on profits per partner. It was by far our biggest year ever."
Legal industry experts said they expected the large corporate law firms would do well in 2019, but it is even more impressive that smaller and midsized full-service firms, like Munsch Hardt, had such a great year.
The first two to three months of 2020, according to Appenzeller and two-dozen other law firm managing partners, were even better than the year before.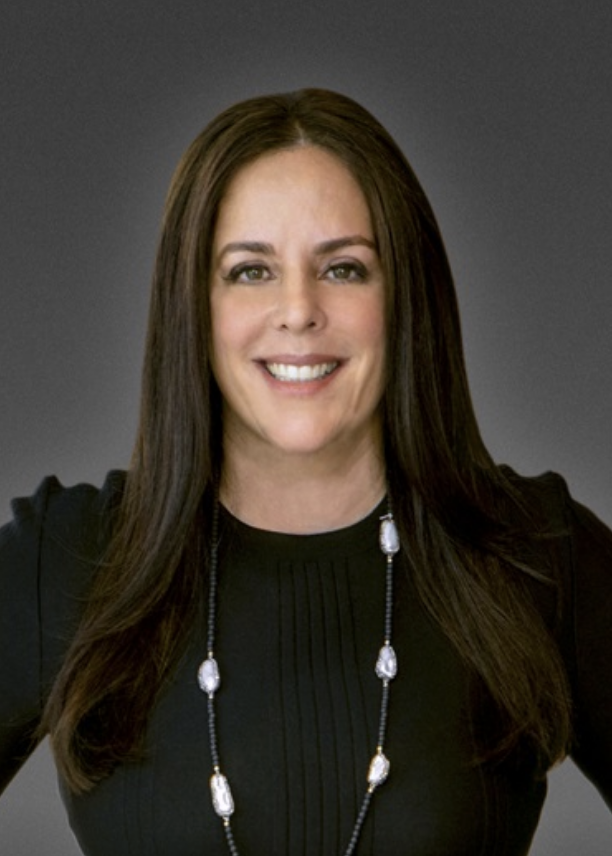 "We followed up a record-shattering 2019 with the highest billing hours in January and February that we have ever had," said Yvette Ostolaza, managing partner of Sidley Austin's Dallas office and a member of the firm's global executive committee. "Our hours were incredibly high [in March] because our clients have been in emergency mode."
Then came March 22, when Dallas County ordered the shutdown of all nonessential businesses. Harris County followed suit two days later, and Texas Gov. Greg Abbott extended it statewide March 31.
As COVID-19 was infecting the world in early 2020, oil prices plunged to less than $20 a barrel. The stock market crashed, as the Dow lost more than 10,000 points – or nearly 30% of its value in a matter of weeks. The country literally went from all-time stock market highs in February to officially being in a recession by the middle of March.
Corporations exploring mergers or acquisitions told their lawyers to put their pencils down. Judges closed their courtrooms to trials and most hearings. Depositions were halted. President Trump extended federal tax filing deadlines to mid-July. Even the U.S. Securities and Exchange Commission halted interviews and discontinued in-person audits.
"Nobody should fool themselves that this is not going to have a significant financial impact on all law firms," said Tom Melsheimer, managing partner of the Dallas office of Winston & Strawn. Winston's revenues jumped 12.6% in 2019 to $153.2 million, and it is now the 14th largest law firm in Texas by revenues.
"We had record revenues in 2019 and we've been incredibly busy for the first three months of this year. But we know it will slow down," Melsheimer said. "The question is, how much and for how long."
One month later, law firm leaders have no idea when businesses will reopen and legal work will continue.
Experts Discuss 2020 Projections
Law firm leaders, speaking on the condition that they not be identified, estimate that they will miss their 2020 revenue projections by 15% to 30% – and that's if the economy restarts in early June with no hiccups or relapses the rest of the year.
"Let me be clear: We have never experienced anything like this before," said Citi Private Bank Law Firm Group Managing Director Jeff Grossman, who is widely viewed as a leading legal industry expert.
"This is the first time that I've seen litigation and transactional work decline so fast at the same time," Grossman said. "Everyone will feel the impact. Every law firm. The law firms that came into this crisis with solid balance sheets, with little to no debt and access to cash and credit lines – they are in the strongest position."
Altman Weil analyst Jim Cotterman said law firm leaders need to plan for the worst.
"It could get very bad and the Texas legal market will take an even bigger hit than others," Cotterman said. "In good times, oil and gas has been a boon for law firms. That is not the situation now."
Cotterman, Grossman and other law firm management experts agree on one critical point: How corporate firms in Texas fared financially in 2019 tells a lot about how they will weather the current economic downturn.
"Most Texas law firms had a strong 2019 financially, which gave them solid balance sheets going into this crisis," said Zeughauser Group law firm consultant Kent Zimmermann. "There is a wide variation among the Texas firms on profit margin. Some are at 60%. Others at 20%.
"Higher profit margin law firms have more runway to maneuver and more levers to pull if there are significant revenue reductions," he said. "Crisis brings weakness to the surface."
"The better you did as a firm in 2019, the better you will come through this crisis," Zimmermann said.
The Top Six Firms
To understand the extraordinary success that law firms in Texas achieved in 2019, legal industry insiders point to the top six corporate law firms for generating revenue in the state as the natural starting spot: Vinson & Elkins, Baker Botts, Norton Rose Fulbright, Kirkland & Ellis, Jackson Walker and Haynes and Boone.
The Texas lawyers at these six law firms combined to generate $2.318 billion in revenues – or 35% of the entire Texas Lawbook 50 total.
Start with V&E, which scored its fourth consecutive year of record revenues in 2019 and retained the No. 1 ranking for revenue in Texas for the third consecutive year.
V&E has nearly 460 lawyers practicing in Texas, which is 17% more than its nearest competitors, Baker Botts and Norton Rose Fulbright.
In addition, V&E has steadily increased its revenue per lawyer to more than $1.2 million. Multiply the total Texas lawyer count times the RPL and you get $552 million in revenues from their Texas offices – a 3.4% increase from 2018.
The gap between V&E's income in Texas and second place Baker Botts is $147 million or 36%.
"2019 was a great year for us and it was a great year across nearly every practice area and every business sector," V&E Chairman Mark Kelly said. "This was our fourth consecutive year to achieve record revenues."
Kelly said traditional oil and gas M&A was "flat" in 2019 and certainly has gotten only worse so far in 2020, which he agreed impacts V&E considerably because of its focus on the oil patch. But he said V&E lawyers worked on several international energy deals and transactions in the technology sector.
"We are in challenging times and it is difficult to predict what will happen and how long this crisis will last," Kelly said. "Good lawyers are needed even more in hard times."
Baker Botts increased its Texas-generated revenues 12% to $405.7 million, which was the second highest in the firm's history. In 2016, Baker Botts reported revenues in Texas of $462 million, which was the result of a huge litigation contingency fee victory.
"2019 was a fantastic year and a true turning point for the firm," Baker Botts managing partner John Martin said. "We had improvements in RPL. We had increased client demand across the firm and practice groups. We exceeded revenue targets on all five departments at the firm."
Martin said the firm saw an "an uptick in activity" in the first two to three months of 2020 and he said the "pipeline of work looks good."
"Just the last week [of March], we were retained by 20 new clients and opened 150 new matters," he said. "Everything [about COVID-19] is still evolving so rapidly. We are being very vigilant about picking up the data points that are available. Plan for the worst and hope for the best. Then, just do the best that you can do."
Norton Rose Fulbright celebrated the 100th anniversary of the founding of Fulbright & Jaworski in grand style in 2019 by increasing revenues 16% to $397 million. The firm added about a dozen lawyers in its Texas operations, but increased its revenue per lawyer by more than 16.6% last year.
In interviews regarding the anniversary, partners agreed that it took a few years for the 2013 combination of Houston-based Fulbright and London-headquartered Norton Rose to start showing significant financial gains.
But those projections made seven years ago have definitely been realized the past two years.
Legal industry experts say that Norton Rose Fulbright could benefit significantly by the COVID-19 and oil price crises if there is a wave of complex commercial litigation that results. The firm's bankruptcy practice, led by Dallas partner Lou Strubeck, could also benefit significantly.
Then, there is the phenomenon that is Kirkland & Ellis.
In 2019, Texas lawyers for Kirkland generated $389.4 million – an increase of nearly $76 million, or 24%, from the prior year. It is the sixth consecutive year of extraordinary growth.
The growth experienced by Kirkland, which opened its first Texas office in April 2014, is unparalleled in Texas legal history. The Chicago-founded firm is a mere $17 million away from being the second largest law firm operating in Texas. Kirkland would have become the second largest money generating legal shop in Texas in 2019, except for the extraordinary years achieved by Baker Botts and Norton Rose Fulbright. But clearly, it could happen in 2020.
"We had another strong, record year," said Andy Calder of Kirkland. ""Dallas is growing like a weed and has opportunity for more growth, but we want to be very strategic about it."
There's bad news for lawyers who think the tanking energy sector will bring Kirkland to its knees in Texas.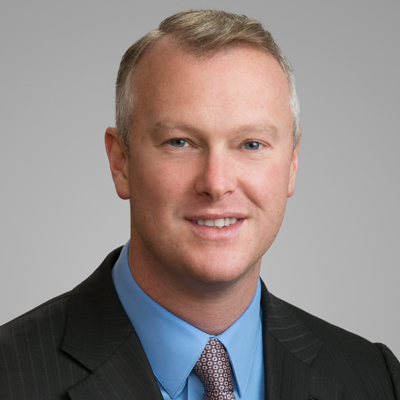 "There are only a handful of law firms because of their world class bankruptcy practices that are strategically positioned to benefit from the huge economic downturn, and Kirkland is at the top of that list," said Zimmermann.
Even though most of Kirkland's restructuring lawyers are based in Chicago and New York, Calder believes reorganizations – in and out of court – bring work to his non-bankruptcy colleagues in Houston and Dallas.
"Our strategic's practice was very strong. Deal work and private equity, which have been our bread and butter, were strong in 2019 and into 2020," he said. "We've started seeing the beginning of our restructuring practice really come alive. Our Chapter 11 practice is top of the market and pretty much every Chapter 11 has a capital markets and debt management component, which are areas where we excel."
The fifth and sixth largest revenue-generating law firms in Texas are Jackson Walker and Haynes and Boone. Both firms are headquartered in Texas. Both are also fifth and sixth in lawyer headcount in Texas. Both will be profiled more deeply in an article to be published next week.
Jackson Walker has 371 lawyers in Texas. Haynes and Boone has 358.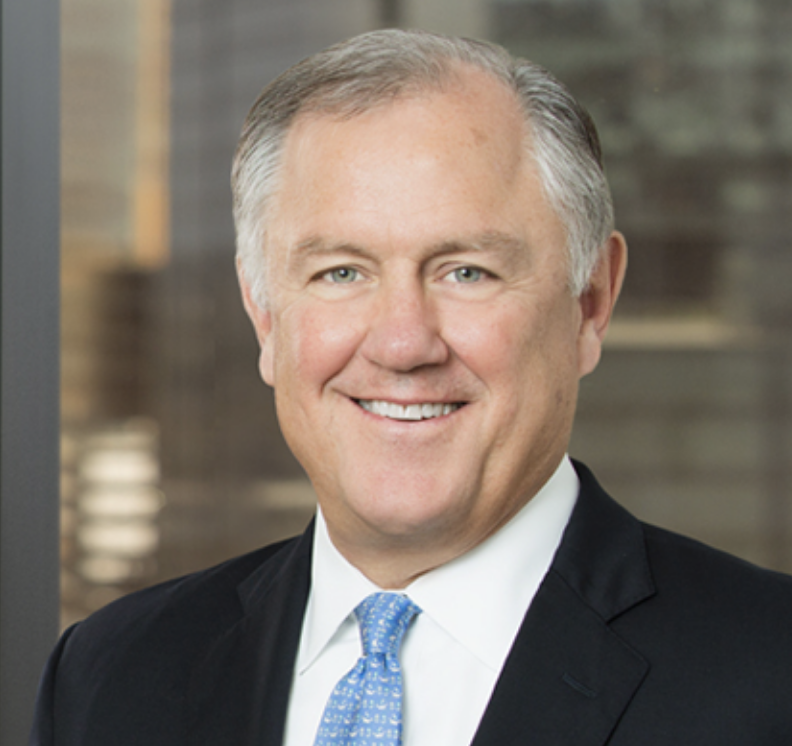 Texas revenues for Jackson Walker reached nearly $290 million in 2019 – up 10% from the year before. Lawyers for Haynes and Boone in Texas last year generated $284.2 million – an increase of 2.4% from 2018.
"We had a great, record-breaking 2019," Jackson Walker managing partner Wade Cooper said. "We grew about 5.5% in our lawyer headcount and we grew 7% in our hours billed. Nine of our 14 practice groups were up. And the first three months of this year were better than last year."
The revenue growth for both law firms has been steady during the past five years.
"2019 was a tale of two halves," said Haynes and Boone managing partner Tim Powers. "The year started off slowly, contributable partially to the federal government shutdown. We got a little skinnier in 2019 – mostly by intention. But then we rebounded and finished the year very strong."
Haynes and Boone, which plans to celebrate its 50th anniversary later this year, started the year on a positive note. The Association of Corporate Counsel's DFW Chapter and The Texas Lawbook awarded the 2019 Outstanding Corporate Counsel Award for Creative Partnerships to the Celanese Corporation and their outside law firms Haynes and Boone and Sidley Austin.
"The first two months of 2020 were the best January and February in our firm's history," Powers said. "It is an interesting and challenging time, but I am sure that we will come out of it stronger."
*Editor's note: "If you have no base or no home, you have no soul or foundation. AT&T is proud to call Dallas our home even when we are in one of our offices a world away," former AT&T GC Wayne Watts told me in 2014. I agree. If you call or write me to tell me that your firm has no base or headquarters, you are telling me that your firm puts marketing ahead of its history and foundation. The practice of law is all about having a history and a foundation.
Coming: During the next three weeks, The Texas Lawbook plans to publish additional law firm finance articles related to the Texas Lawbook 50. The focus of those articles include: The competition between firms based in Texas and those headquartered elsewhere; An in-depth review of the past five years and what it forecasts for the years ahead; The fight for the middle market in Texas; and a behind-the-scenes peek at hourly rates. Throughout the series, various law firms will be profiled.