T. Gerald Treece, a longtime South Texas College of Law Houston professor, vice president and associate dean of advocacy, died July 13 after a lengthy illness. He was 75 years old.
Treece grew up in Odessa, Texas, where he was a member of the first freshman class and the football team at Odessa Permian High School — the setting for the film and TV series Friday Night Lights. He was a proud, self-proclaimed "West Texas boy," and he maintained ties to his hometown, remaining connected to his home church and the Permian football program throughout his life. A 2008 article for a local sports news outlet shares an anecdote about Treece waiting eagerly for his cellphone service to be restored in the middle of Hurricane Ike so he could check in on the high school's football score.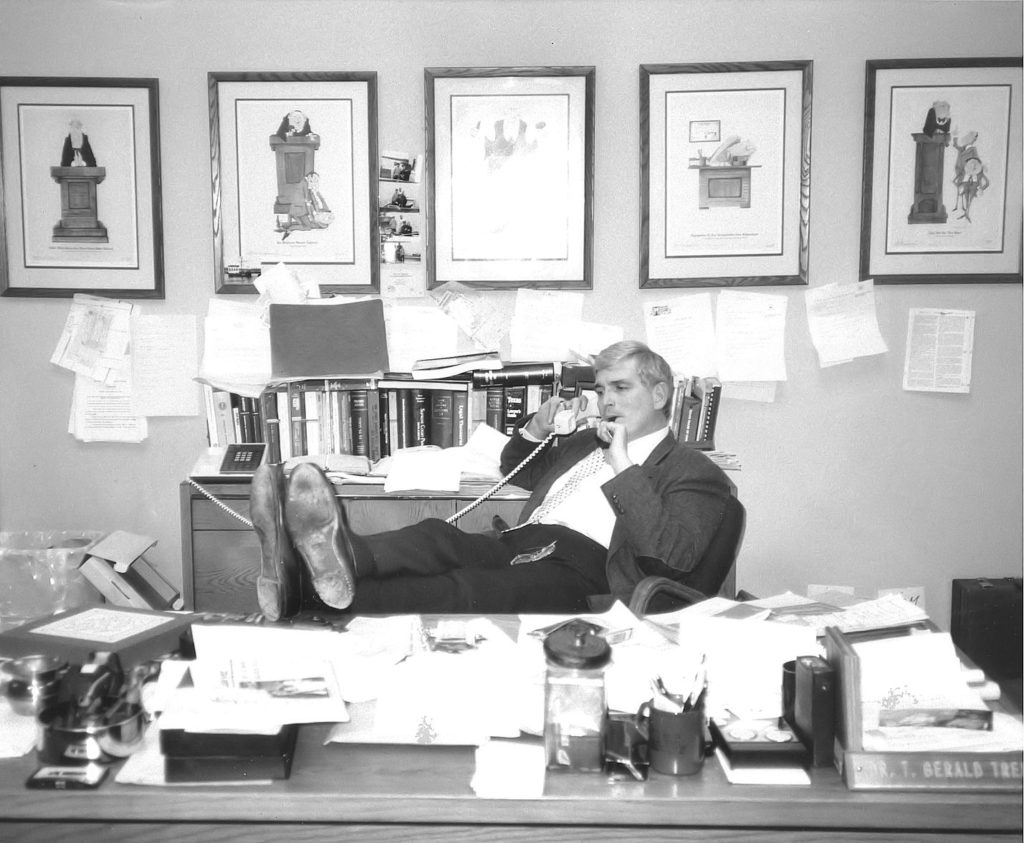 Shortly after his graduation from the University of Houston Law Center and his wedding to Sue — his bride of more than 50 years — Treece shipped off to basic training for the U.S. Army. He valiantly served his country in the Vietnam War, earning a Silver Star, two Bronze Stars and a Purple Heart for his bravery in combat.
Upon his return from Vietnam, Treece clerked for Judge Earl O'Connor of the U.S. Federal District Court for the District of Kansas before joining Pepperdine University as a law professor.
In 1978, he returned to Texas to teach and direct the fledgling advocacy program at South Texas College of Law Houston, which he did for more than four decades. In an interview for the school newspaper that fall, Treece proclaimed, "South Texas College of Law has the potential to produce the best advocacy team in the country … all we need to do is develop it." He spent the next four decades nurturing and fulfilling that vision.
Treece led the South Texas advocacy program to become the winningest team in the nation — with 133 national titles and counting. No other law school in the nation has won half as many. The program has earned numerous accolades from U.S. News & World Report, the Blakely Advocacy Institute and preLaw Magazine, which named it the Best Moot Court of the Decade in 2016. Some of Texas' most formidable litigators earned their chops and refined their skills in Treece's classroom, including U.S. Attorney Ryan Patrick and Randy Sorrels, former president of the State Bar of Texas.
"I don't know of any one person who has left a greater mark on South Texas College of Law Houston than Coach Treece," said Sorrels. "He raised the level of advocacy at every school across the country by creating a new standard."
What Treece built was more than a winning program. It was a family — and he was the warm, funny, encouraging patriarch. Affectionately known by his students as "Coach," Treece led with love — for the law, for its zealous advocacy and for his students. For 42 years, his business was molding champions, but his calling was shaping lives.
"Coach made us feel loved and wanted," recalls Michael Hurst, a former student and South Texas board member. "We were driven to succeed because we didn't want to let him down. He made us feel like we were part of something big and big things were ahead for us. That kind of confidence and sense of belonging propelled so many of us to succeed, and I will forever be grateful to him for that."
Treece made a point to keep in touch with his students after graduation. He often sent an email or a handwritten note when he learned about a recent promotion, courtroom victory or personal milestone. He even officiated a handful of alumni weddings.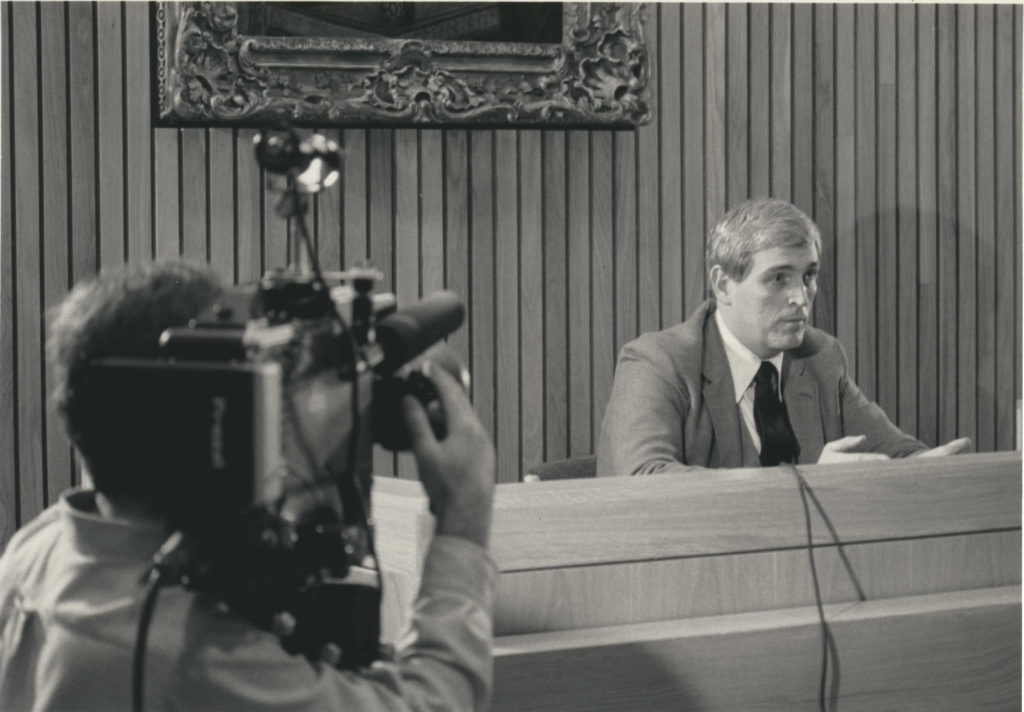 A humble leader, Treece took every opportunity to recognize that the program's success did not rest on his shoulders alone. In particular, he often credited Shaun Devine — his dear friend and coordinator for the advocacy program — with "keeping the wagons moving."
In a speech at his 40th anniversary celebration, he said, "Advocacy is a team sport at STCL Houston, and the success of our program rests on the backs of so many … who give so generously of their time and talents to support our current students. I am grateful for what we have built together."
When he wasn't molding future attorneys at South Texas, Treece served as an on-air legal analyst for the local CBS News affiliate, KHOU11 News. At the news desk, Treece demystified the law for the layman and served as an ambassador for the profession by demonstrating compassion, intellect and honesty. For more than 30 years, Houstonians tuned into his Saturday morning segment, where he answered viewers' inquiries and explained the day's complex legal questions in a way only he could: using straight-shooting logic, charming wit and down-home adages (such as, "It's just your classic, garden-variety tort!").
It did not matter what time of year it was or what the team's current record was: He signed off every news segment (and most in-person interactions) with a hearty, "Go Astros!" Whether it was baseball or advocacy, Coach Treece loved the game. But he loved the players more.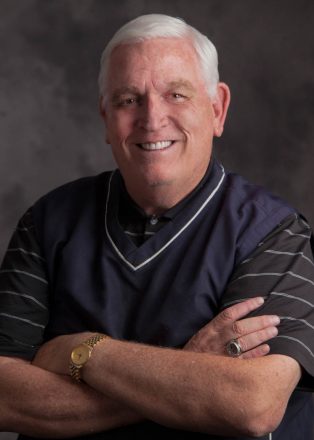 At his 40th anniversary celebration, he said of his past and present advocates, "You have made my life. Painters and conductors have great works they're proud of. I am proud of you."
Treece leaves behind the love of his life, Sue; their beloved children Justin and Trisha; thousands of grateful students and colleagues; four cherished dogs; and one indelible legacy.
Memorial services will be announced at a later date, when attendees can safely gather in person.
Amanda Jackson Green is a freelance writer and director of communications at South Texas College of Law Houston.