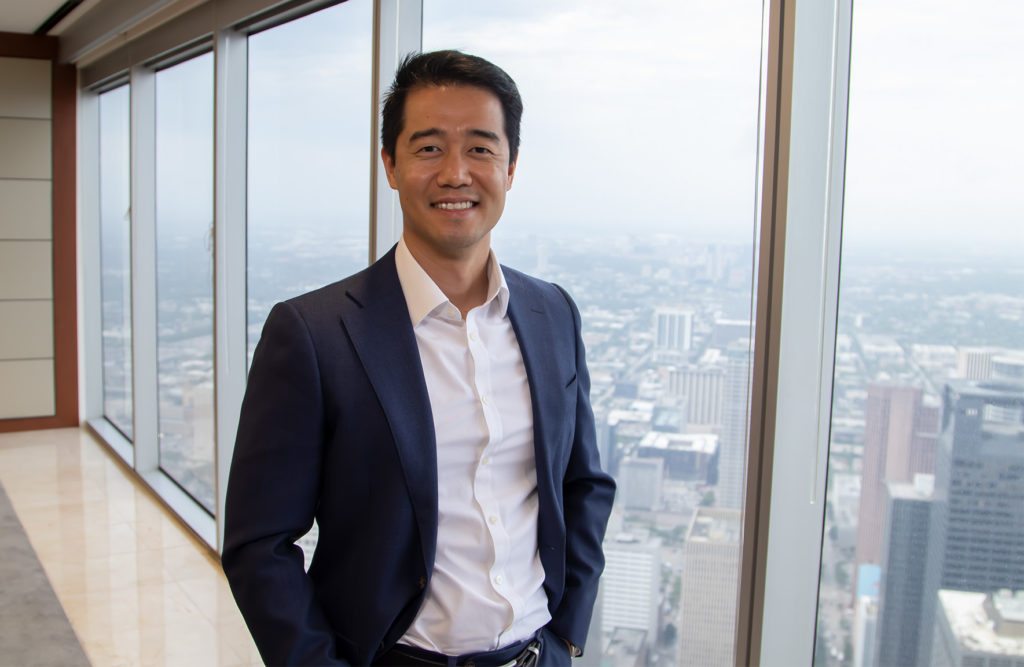 Bo Shi had a crazy 2021.
The 2014 Harvard Law School graduate started the year as a senior associate at Vinson & Elkins, where he played a key role representing Bahamas-based trading platform TradeZero Holding in a $556 million combination with a special acquisition company called Dune Acquisition.
On Oct. 1, Independence Energy hired Shi as its general counsel, where he spent three intense months "playing an integral role" in its $5.7 billion M&A deal with Contango Oil & Gas.
Nine weeks later, the transaction closed and a publicly traded company called Crescent Energy was created. Shi was named its general counsel.
Shi took no holiday breaks, working on a $200 million security offering and engineering the $815 million acquisition of Uinta Basin assets in eastern Utah from Verdun Oil Company — both transactions were announced in 2022.
V&E chair Keith Fullenweider said Shi is a "premier example of the immediate value that can be created by the addition of intelligent, motivated and adaptable in-house counsel."
"Bo's ability to quickly integrate within the team — both as an advisor to the corporate development, finance and accounting functions and as the new leader of the legal function — allowed for the smoothest possible transaction closing experience," Fullenweider said.
The Houston Chapter of the Association of Corporate Counsel and The Texas Lawbook name Shi as one of two finalists for the 2022 Houston Corporate Counsel Award for Rookie of the Year.
ACC Houston and The Lawbook will honor the finalists and announce the winners of the awards at the annual Houston Corporate Counsel Awards event May 19 at the Four Seasons in downtown Houston.
Premium Subscribers: Click Here for a Q&A with Bo Shi, where he shares insights for outside counsel and empathizes with those 5 p.m. Friday requests.
Fullenweider, who nominated Shi for the award, wrote that Shi's addition as Crescent's GC had the "related advantage of freeing up time and resources previously spent on legal matters by other members of the senior management team."
"Rather than spending time acclimating itself to life as a newly public company," Fullenweider said, "the Crescent team was able to quickly pivot in the first quarter of 2022 to opportunities to access the capital markets and pursue accretive acquisitions, which it has done through its tack-on senior notes issuance and recently announced Uinta Basin acquisition."
As Crescent Energy's GC, Shi oversees all the company's legal matters, transaction negotiations, SEC reporting and corporate governance.
"Bo jumped right into a very unique and active situation at Crescent. First, Crescent is a relatively young, publicly-traded company that only has one internal lawyer," said Kirkland & Ellis partner Kyle Watson. "As a result, Bo has been put in charge of a diverse set of issues both legally and organizationally and has done an excellent job of handling them and understanding what items he can and is bested suited to address internally and when to appropriate reach out to outside counsel to leverage their expertise and manpower."
Shi was born in the Gansu province in north-central China. When he was five, his father received a research fellowship to work at a medical college in Wauwatosa, Wisconsin.
"Not to state the obvious but moving to America is definitely the biggest life-changing experience," Shi told The Texas Lawbook. "I still remember the night I landed at O'Hare Airport in Chicago and then rode up to Wisconsin. For a kid from small town China that didn't speak English, America was a big culture shock. But even then, I remember being fascinated by everything around me. I am thankful every day that I get to live and work here."
When Shi was 13, the family moved to Houston, where his dad is a professor at the University of Texas Medical Branch and his mother is a quality assurance manager at MD Anderson Cancer Center. There are no lawyers in the family.
"My family on both sides historically came from small towns with little higher education," he said. "My parents were only able to attend college and medical school in China because they scored incredibly well on their college entry exams. Like is the case in many immigrant families, my parents wanted me to be a doctor, so my career took them by surprise."
Shi said there was no "lightbulb moment" when he decided he wanted to be a lawyer.
"I went to law school because it played to my strengths and because I knew a law degree afforded me some flexibility in my career," he said. "I could work in a firm, industry, government or nonprofit — and choose from a variety of specialties in each. I ultimately found corporate work most interesting and am glad to say it's been a very rewarding experience."
After receiving a degree in political science at Rice University, he went to Harvard for law school.
In 2014, Shi joined V&E in Houston as a rookie lawyer in its capital markets and corporate transactions practice. He chose V&E, he said, "because of the people and the deal flow."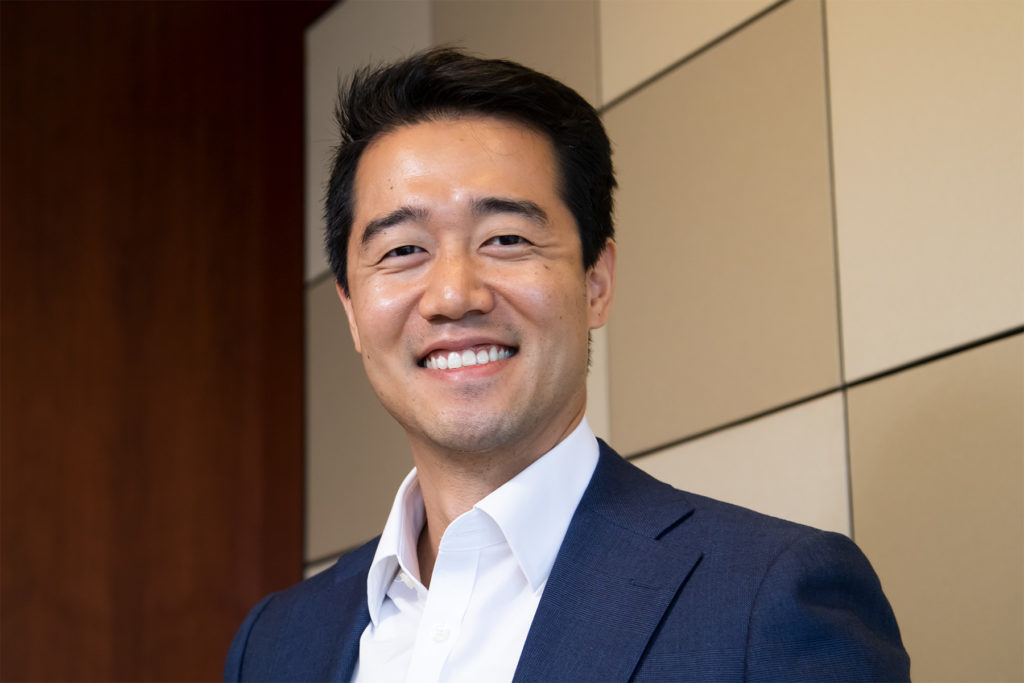 "The best piece of career advice I ever got was to go where I enjoyed being with the people because every practice is tough and if you don't like the folks you're with, those late nights will grind you down faster," he said.
While at V&E, Shi advised on the initial public offerings of Extraction Oil & Gas, Liberty Oilfield Services and OneWater Marine. In addition, Shi regularly advised public companies such as Targa Resources, Crestwood Equity Partners, Brigham Minerals and Tallgrass Energy on capital markets transactions and SEC compliance issues.
In 2018, Shi spent 11 months in-house as senior counsel at IPSCO Tubulars Inc., a producer and supplier of tubular goods. Shi worked on the company's proposed initial public offering of common stock. IPSCO Tubulars was subsequently acquired by Tenaris for approximately $1 billion.
A partner working on the Independence and Contango merger asked Shi if he had any interest in joining the combined company.
"I had a few questions but quickly realized this was a pretty special opportunity, especially after meeting the management team," he said. "It's not often you find a group of people that are all so driven, intelligent and cohesive — there's really no ego there and even though they've all worked together for years, they have been so welcoming."
Shi said his biggest challenge as a rookie GC has been "finding time to take a step back from the immediate deals to make sure we're also addressing the legal needs that aren't so immediate or obvious."
The biggest success in the short time he has been GC, he said, has been "finding ways to make sure we're doing things correctly without making folks feel like the legal team is just burdensome red tape."
"I think my biggest successes have been when people who previously didn't want to deal with the lawyers come to me proactively because they know I am a resource," he said.
Concerning the Verdun transaction announced earlier this year, Watson said Shi would present the Kirkland deal team with an issue and they "would game theory that issue together trying to solve and play out various scenarios and their potential outcomes."
"This was particularly important given some of the FTC related issues on our transaction," Watson said. "His ability to transition from a traditional service provider role to a 'one man band' who wears multiple hats and deals with multiple different constituencies has been quite impressive."