By Jim White
Savor Dallas, Founder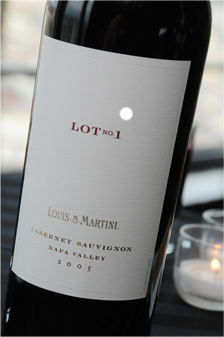 Last time in
The Texas Lawbook,
we told you that
Savor Dallas
was conceived with our attorney friends in mind. This was no conjugal visit, but a match made in heaven, especially if you like big, red wines.
While many wine producers return to the annual event regularly, there's always a steady influx of new participants to keep things interesting and add variety.
And, we are pleased to note, that ALL wine, red, white or sparkling is tasted in a crystal wine stem at Savor Dallas. And, at the International Grand Tasting, on March 16th, the commemorative Riedel Crystal tasting stem is yours for the taking. We know people with complete tasting sets accumulated over their nine-year relationship with the event.
The 9th Annual Savor Dallas is pouring hundreds of premium wines, at seven venues, throughout a four-day weekend filled with wine, food, spirits, craft beers, and the arts.
If your caseload is too heavy to get to the end of this article, allow me to direct you to the Savor Dallas website for a list of all the tasting events and noted participants at this year's wine and food lover's extravaganza March 14th through 17th.
If you have a couple more minutes, I'll give you a guided tour of some of the taste treats not to be missed during the weekend.
Savor Dallas features a limited attendance "Reserve Tasting" on Saturday night, which precedes the larger grand tasting. Here, the focus is on brands that start at $55 retail and go up, up and up from there.
You can stroll though the Reserve Tasting this year and savor the flavor of Beaulieu Vineyard Georges de Latour Private Reserve Cabernet Sauvignon, Napa Valley, 2009; Duckhorn Vineyards Howell Mountain Cabernet Sauvignon, Napa Valley, 2006; Hewitt Vineyard Estate Cabernet Sauvignon, Rutherford, Napa Valley, 2009; or Robert Mondavi Reserve Cabernet Sauvignon, Oakville District, Napa Valley, 2009.
And, here's a theme a lawyer could love: "Lust", "Rage", "Rapture" and "Sloth". Just a few of the seven deadly sins made famous (and extremely delicious) by Michael-David Winery.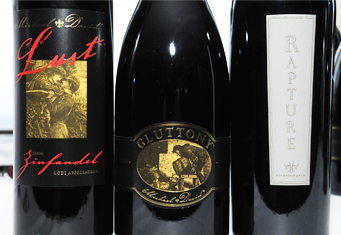 And, two more pleasing finds at the Reserve Tasting, a couple of great Bordeaux blends: Mount Veeder Winery Reserve Red Wine, Napa Valley, 2007; and Quintessa, Rutherford, Napa Valley, 2009.
The Spanish region, Ribera del Duero, is showcasing a strong contingent of suppliers from Northern Spain at various Savor Dallas events. Wine Enthusiast's Michael Schachner says that the Tempranillo from Ribera del Duero "…makes the best red wine in the world."
Savor Dallas will feature a big variety of Spanish wineries during one of the weekend's new events for 2013, "Savor Trinity Groves" at restaurateur Phil Romano's soon to open "restaurant destination/incubator" just across the Margaret Hunt Hill Bridge on Thursday March 14th.
If you like guided tastings, be sure to join us as a group of visiting wine professionals creates a flavorful afternoon wine panel at Savor Dallas on Saturday March 16th, hosted by the beautiful Warwick Melrose Hotel in Dallas, in the Landmark Restaurant.
The distinguished panel takes you on a tour of "Modern Lifestyle Wines" and includes, Brian Maloney, winemaker from Deloach Vineyards and Buena Vista Winery; Diego Pinilla, head winemaker from Bodegas Bilbainas; Jim Collins, chief viticulturist from Frei Brothers Reserve; Dr. Richard Becker from Becker Vineyards; and Ellen Flora, Senior Wine Ambassador for Domaine Chandon.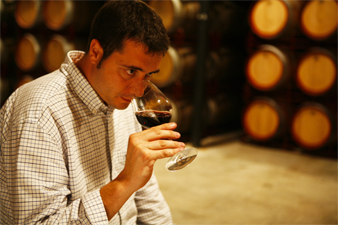 The pièce de résistance for wine lovers, no matter the varietal, is the largest premium wine and food event in Texas, on Saturday night, The International Grand Tasting. The evening features hundreds of premium wines, select spirits, craft beers, and over 50 top chefs serving tastes of their signature cuisine.
And, while Texas law does not allow any sales of the products at our myriad tastings, you do have a chance to bid on some very special wines (and much more), featured in the Savor Dallas Silent Auction benefiting the North Texas Food Bank. The auction takes place during the International Grand Tasting on Saturday March 16th.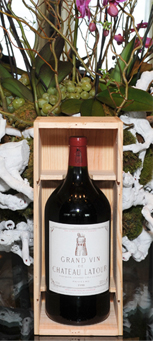 Finally, if you'd like to enjoy some fine wines and good food amidst the beauty of nature, Savor Dallas is offering a special treat this year: "An Upscale St. Patrick's Day Celebration" in the beautiful Dallas Arboretum on March 17th. Sip, stroll and enjoy "Dallas Blooms", without the crowds, during this special, private event, which is a fundraiser for the Arboretum's Education Department.
Individual tickets are available for all Savor Dallas events, or a weekend pass can be purchased for a nice savings over the individual pricing. The tickets include all beverages and foods offered at each event.
There's a reason everybody says Savor Dallas is the most delicious food and wine festival in Texas.
We've told you about some of the great restaurants, and in this segment have offered you a sampling of the fine wines you'll get to try at Savor Dallas. Next time, in The Texas Lawbook we'll let you now about some of the great spirits being featured this year at Savor Dallas.
Cheers!
Jim White is known as Dallas-Fort Worth's "Wining and Dining Guy" thanks to his long-running "KRLD Restaurant Show". The award winning broadcaster and inductee to the Texas Radio Hall of Fame is the co-founder "KRLD's Restaurant Week", and co-founder of Savor Dallas, along with his wife Vicki Briley-White—who still has many lawyer friends, and now so does he! Contact: Jim@SavorDallas.com.