Between 2011 and 2022, commercial real estate giant CBRE allegedly required departing employees to sign a document pledging that they had not filed any complaints with any federal agencies as a condition of severance pay.
The U.S. Securities and Exchange Commission contends the actions by the Dallas-headquartered commercial real estate investment and services firm, which is publicly-traded, impeded potential whistleblowers from reporting complaints in violation of the Securities Exchange Act of 1934 and the Dodd-Frank Wall Street Reform and Consumer Protection Act.
The SEC, in documents filed Tuesday before an administrative law judge, said that CBRE officials and its lawyers have cooperated fully and aggressively with the investigation, including rewriting their departure documents to make them comply and notified more than 800 former employees to notified them of the updates.
"Within approximately one month of learning of the SEC investigation, CBRE revised all versions of its domestic general release agreements [to comply] … and commenced an audit of similar agreements worldwide, reviewing approximately 300 templates used by CBRE affiliates in 54 countries," the SEC wrote in its six-page order.
As part of a settlement agreement with the SEC, CBRE its high level of cooperation with our staff, which is reflected in the terms of the resolution."
Without admitting or denying the SEC's findings, CBRE consented to cease and desist from committing or causing any violations of the same whistleblower protection rule and agreed to pay a civil penalty of $375,000."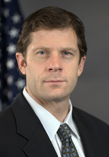 It is critical that employees are able to communicate with SEC staff about potential violations of the federal securities laws without compromising their financial interests or the confidentiality protections of the SEC's whistleblower program," said Eric Werner, Regional Director of the SEC's Fort Worth Office. "We commend CBRE for its swift and far-reaching remediation and for its high level of cooperation with our staff, which is reflected in the terms of the resolution."
The SEC's investigation was conducted by Jeffrey Cohen and supervised by Sarah S. Mallett and Werner of the Fort Worth Regional Office.
CBRE General Counsel Chad Doellinger hired Vinson & Elkins partner Rebecca Fike, a former SEC senior lawyer, to represent the company.