The U.S. Securities and Exchange Commission has promoted Fort Worth Regional Office Associate Regional Director of Enforcement Eric R. Werner to the region's top position — regional director.
SEC Chair Gary Gensler made the announcement Tuesday morning that Werner, who has served as co-acting regional director since David Peavler resigned in December, "will draw upon his wide range of experience from his more than 25 years with the SEC."
As the SEC's regional director, Werner will oversee compliance and enforcement of federal securities laws involving publicly traded companies, financial institutions, broker-dealers and investment advisors in Texas, Oklahoma, Arkansas, and Kansas. He oversees a staff of more than 100 lawyers, accountants, investigators and examiners.
The SEC's decision to make Werner its top corporate cop in the region is garnering praise from lawyers who know him.
"Eric's the natural choice for this role," David Peavler, who Werner succeeds as regional director, said. "He not only brings years of leadership experience and deep knowledge about how the agency works, but he was also very effective in guiding the office's enforcement program through the challenges posed by the pandemic."
Shamoil Shipchandler, chief counsel for the risk and regulatory group at Charles Schwab, said Werner will be an "exceptional" regional director and is known for the breadth of his experience and the steadiness of his leadership
"Eric is the same person every day and improves everything that he touches. In many ways, he is a combination of David Peavler and David Woodcock in terms of style, character, and sophistication. And he knows the office – and the Commission – intimately well."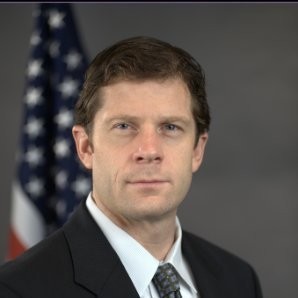 Eric Werner
"Eric has an incredible body of experience and expertise, gained from his tenure at the SEC," said Holland & Knight partner Jessica Magee. "Through his service in various specialty units and in increasing leadership roles within the division of enforcement, he has been at the forefront changes in the political administrations, the capital markets, technology and the securities laws. He has a deep understanding of the agency and the law, and has earned the respect of his SEC colleagues as well as those in the defense bar and business operators in the region he now oversees."
Gibson, Dunn & Crutcher partner David Woodcock, who is a former regional director, points out that Werner "has more experience at the SEC than any regional director in the past 25 years."
"That is a big plus for the office," Woodcock said. "Eric will want to put his own stamp on the office but that will be challenging with a quite experienced work force that largely works remotely. His deep experience with the team and Marshall Gandy's presence will help."
Gandy is the SEC's associate director for examinations in the Fort Worth office.
Former SEC enforcement lawyer Rebecca Fike said Werner has spent his entire career at the federal agency.
"There is no one in FWRO who knows more about the inner workings of the SEC and how to support his staff," said Fike, who is now a partner at Vinson & Elkins.
SEC Director of Enforcement Gurbir Grewal said Werner has had a "remarkable public service career. During his quarter-century with the federal enforcement, Werner served as an investigative attorney in the SEC's main office in Washington, D.C. He has worked on special projects including the SEC's Complex Financial Instruments Unit, the Public Finance Abuse Unit, the Distributed Ledger Technology Working Group, and the Dark Web Monitoring Group.
"Eric has proven himself as a skilled investigator, reliable mentor, and effective leader," Grewal said.
Fike agrees with Woodcock that one of Werner's biggest challenges will be meeting the needs of a "demanding client."
"Chair Gensler has been clear that he believes in a strong regulatory regime and so does his director of enforcement, so Eric will be balancing how to support his staff and the office with the demands currently being placed on the agency," Fike said.
Magee, a former associate director of enforcement in the SEC, agrees that Werner faces some challenges.
"Like others, Eric will face the continued challenge of supporting a largely remote workforce and providing them the resources they need to achieve their mission," Magee said. "But Eric knows the office, the team, and the agency like few others, and he's helped lead teams through prior challenges like government furloughs and Covid."
Shipchandler, who has also been in Werner's new shoes as regional director, said leading a hybrid office – especially when tasked with integrating new hires or new supervisors – will be a significant challenge.
Peavler, now a partner at Jones Day, also identified the transition to a post-pandemic working environment as Werner's "most immediate" challenge. And then there is the reality of leading a dynamic region.
"Like his predecessors, he will have to make hard decisions about how to allocate limited resources to police a region that is growing rapidly in both population and financial industry and large company presence."
Winstead shareholder Toby Galloway, who was a former chief trial lawyer for the SEC, said Werner "has the right mix of experience, judgment, knowledge, and temperament to lead the office capably into the future."
In a press statement released by the SEC, Werner said he is honored to lead the Fort Worth office and "continue our mission of enhancing compliance and enforcing federal securities laws to protect investors."