David Peavler is following in the steps of his two predecessors who were regional directors of the U.S. Securities and Exchange Commission's Fort Worth office.
Peavler, in an exclusive interview with The Texas Lawbook, said he will join the Dallas office of the global law firm Jones Day as a partner leading the firm's Texas securities litigation and SEC enforcement practice.
Jones Day is expected to officially announce Peavler's hiring today.
Peavler, who announced Thursday that he was resigning as the regional director of the SEC, is a huge catch for Jones Day because of his deep experience in the area of financial accounting and because he has prior experience as a corporate general counsel – the very people who hire Jones Day for legal advice.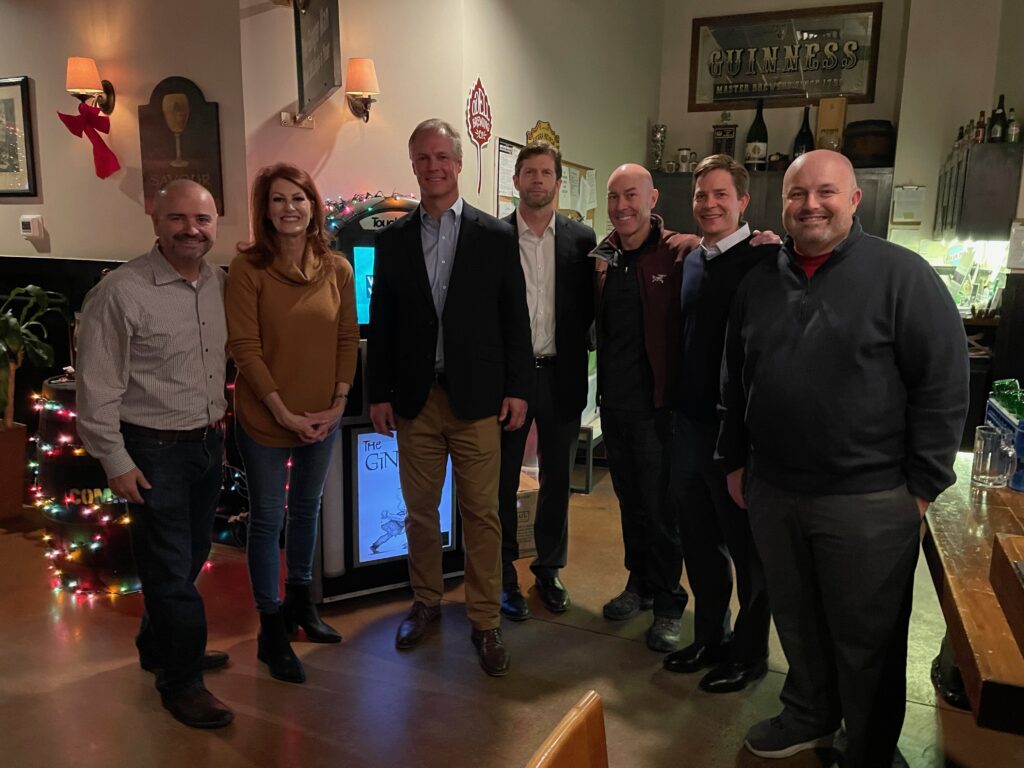 From Left: James Etri, Brandy Hare, David Peavler, Eric Werner, Jason Rose, Chris Ahart and Tom Keltner — all of the SEC Fort Worth Regional Office staff.
"Jones Day offers an unparalleled opportunity to continue the complex and challenging work that I've enjoyed at the SEC while collaborating with colleagues – both in and outside of the securities litigation and SEC enforcement practice," Peavler said.
"The firm also has a long and enduring Texas presence, which is important to me," he said. "And Jones Day's 'One Firm Worldwide' approach to client service dovetails with my own views on how best to represent clients."
Peavler's two most recent predecessors at the SEC, David Woodcock and Shamoil Shipchandler, also went to Jones Day when they resigned as regional directors at the federal agency. Jones Day has one of the leading corporation investigations practices in the world and has led internal probes for clients such as Walmart.
Woodcock left Jones Day in 2020 to be assistant general counsel at Exxon Mobil. Shipchandler left Jones Day in 2021 to become chief counsel at Charles Schwab. While law firms seldom like it when their star lawyers depart, lawyers leaving to become top in-house counsel at clients is considered a major score.
"I have high regard for David and Shamoil and have always valued their professional advice," Peavler said. "They were kind enough to make introductions at the firm and to share the positive experiences they had at Jones Day."
Peavler will take the month of December off and start at Jones Day Jan. 2.
"David is well known throughout the legal community as a highly skilled and respected lawyer," said Hilda Galvan, partner-in-charge of Jones Day's Dallas Office. "When we learned he had an interest in Jones Day as his next move, I met with him right away. It was the first of many great discussions that brought us to where we are today. We are delighted that he will be joining Jones Day."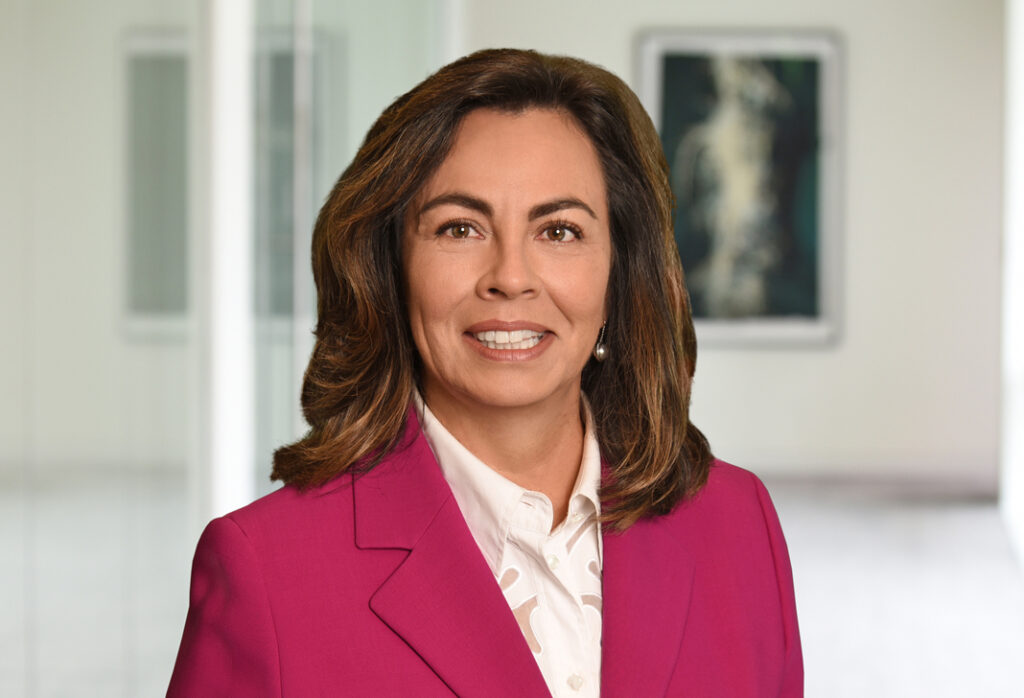 Hilda Galvan
Matt Kairis, partner-in-charge of Jones Day's Texas region, said Peavler's "national reputation and his deep knowledge of the SEC will naturally fit with our public company and financial institution clients across the country."
"David has first-hand perspective of a high-level regulator, general counsel and a law firm partner. When it comes to counseling clients, that's a trifecta that's hard to find," Kairis said. "In addition, his experience in both enforcement and administration is exceptional among his peers, making him a tremendous addition to our team in Texas and beyond."
"Naturally, over time, we expect he will spend significant time in Washington as he works with clients and before federal regulators," he said.
Peavler is prohibited from appearing before the SEC on any official business for one year. In addition, there are other ethical restrictions on his involvement in matters that were underway in Fort Worth regional office during his tenure.
He said he plans to counsel clients on the nonprohibited matters, speak and write on securities issues and spend time meeting with colleagues at Jones Day.
Peavler said the average tenure of his predecessors in Fort Worth and other regional directors around the country is about three-and-half to four years.
We each have our own reasons for moving on, but for me the time was ripe for the next challenge," he said.
Born and raised in Texas, Peavler, who is 55, received a degree in accounting at Baylor University and his law degree at the University of Texas. He joined the litigation practice of Locke Lord where he represented accounting firms in securities class action lawsuits.
In 2000, the SEC hired Peavler to be a lawyer in its enforcement division – a position he held for a little more than a year. In 2001, he moved to the corporate legal department at ConocoPhillips.
In November 2002, Peavler rejoined the SEC's Fort Worth office as assistant director. In 2011, the SEC promoted him to associate regional director over enforcement – a position he held until he became the general counsel of HD Vest Financial in 2017. In 2019, he replaced Shipchandler as the SEC's director in Fort Worth.
In an interview this weekend, Peavler said he's "most proud of the team we've built in Fort Worth.
"Over my tenure, we've attracted, developed and promoted so many talented professionals, which in turn has allowed us to successfully tackle ever larger and more complex examinations, investigations and litigation," he said. "We've been fortunate to retain many of these people, but those who've left have gone on to shine in leadership positions elsewhere in the industry."
Peavler said the Fort Worth regional offices has been "remarkably innovative over the years."
"It was, for instance, the office that first suspected improprieties at Enron and sent the fateful request letter that ultimately led to the demise of Enron's auditor," he said. "This office also brought the Seaboard case that established the SEC's corporate cooperation policy; litigated the first cryptocurrency offering case and filed the first cryptocurrency exchange case; filed the first action alleging securities violations on the dark web; brought the first fraud case from the SPAC boom; and brought the largest oil & gas proved-reserves cases in agency history.
"Again, these accomplishments all go back to having an exceptional group of professionals here," he said.
During his time at the SEC, Peavler led several high-profile investigations and prosecutions, including the Seaboard Corporation case, where the SEC first established its corporate cooperation guidance. Other major cases led by Peavler included:
· The SEC's enforcement action against Royal Dutch Shell, which resulted in Shell paying a $120 million penalty for overstating its reserves by 4.5 billion barrels;
· The SEC's prosecution of Millennium Bank for its involvement in a $100 million international Ponzi scheme case; and
· The $46.8 million judgment against Life Partners for securities violations over information that company leaders should have disclosed to investors.
Peavler also led the 2015 investigation and enforcement action against Houston-based KBR in what was the first case against a U.S. company for violating provisions of the whistleblower protections clauses in the Dodd-Frank Act.
Editor's Note: On Tuesday, The Texas Lawbook will publish an article quoting David Peavler and other securities law experts on the future leadership needs of the SEC's Fort Worth office.