As corporate mergers, acquisitions and capital practices have slowed in Texas the past few months, the focus on business bankruptcies and restructurings has returned. And the Texas offices of Sidley Austin have made one of the first big lateral moves.
Rakhee Patel confirmed Tuesday that she has left Winstead after seven years as a shareholder and joined Sidley this week as a partner in the firm's Dallas office.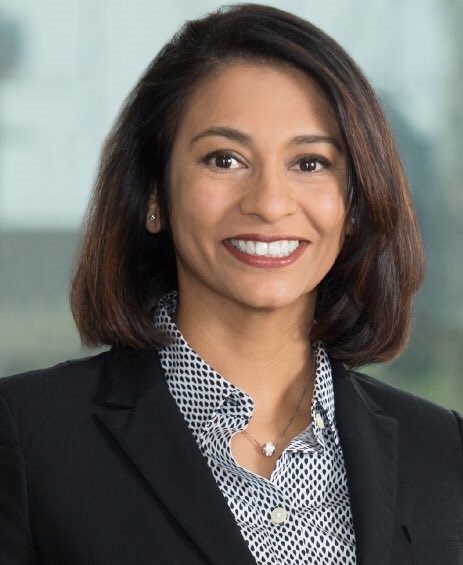 The timing could not be better for Sidley.
"There definitely has been an uptick in bankruptcy filings in Texas, New York and Delaware," Patel told The Texas Lawbook in an interview Tuesday. "The Southern District of Texas is one of the busiest bankruptcy dockets in the country."
A former law clerk to two federal bankruptcy judges and a 1996 graduate of the Tulane University School of Law, Patel was one of the youngest lawyers ever inducted as a Fellow in the American College of Bankruptcy. She is the 131st lawyer to join Sidley's Dallas office. The firm now has about 250 attorneys in Dallas and Houston.
"We have been investing as a firm in the bankruptcy and restructuring practice with new partner hires in New York and London and now with Rakhee here in Texas," said Yvette Ostolaza, chair of Sidley's management committee and a partner in Dallas. "Texas has become a destination for large corporate restructurings."
Ostolaza said lawyers at Sidley reached out to Patel because of her extraordinary reputation and 26 years of experience in bankruptcy and restructurings.
"It was clear to me that joining Sidley is an opportunity to join a great group of lawyers who I had come to know both through our work on matters together but also gotten to know them as friends," Patel said. "The culture at Sidley is so supportive of diversity."
Sidley partner Angela Zambrano, who co-leads the firm's Dallas office, said the addition of Patel to current Sidley bankruptcy partners in Texas, including Duston McFaul and Charles Persons, gives the firm depth to handle some of the largest and most complex restructurings.
"Rakhee's reputation with bankruptcy judges is in the highest regard and her knowledge from debtor representations to creditors or lenders and ad hoc committees will bolster our reach as we continue to grow our restructuring practice," Ostolaza said.
Bankruptcy experts said Tuesday that Patel's move to Sidley will give the global law firm much needed depth in Texas and thus make the firm more competitive in the battle to represent debtors in restructuring. And they said Patel's practice will benefit because Sidley provides her with a much broader platform and a larger clientele base.
"We've been seeing a lot of activity in cryptocurrency and crypto-related space," Patel said. "With higher interest rates, the dollar weakening [and] the bond market crazy, it has all the markings for a broad base increase in the demand for corporate restructurings."
Sidley has more than 2,300 lawyers in 21 offices worldwide with annual revenues approaching $3 billion.