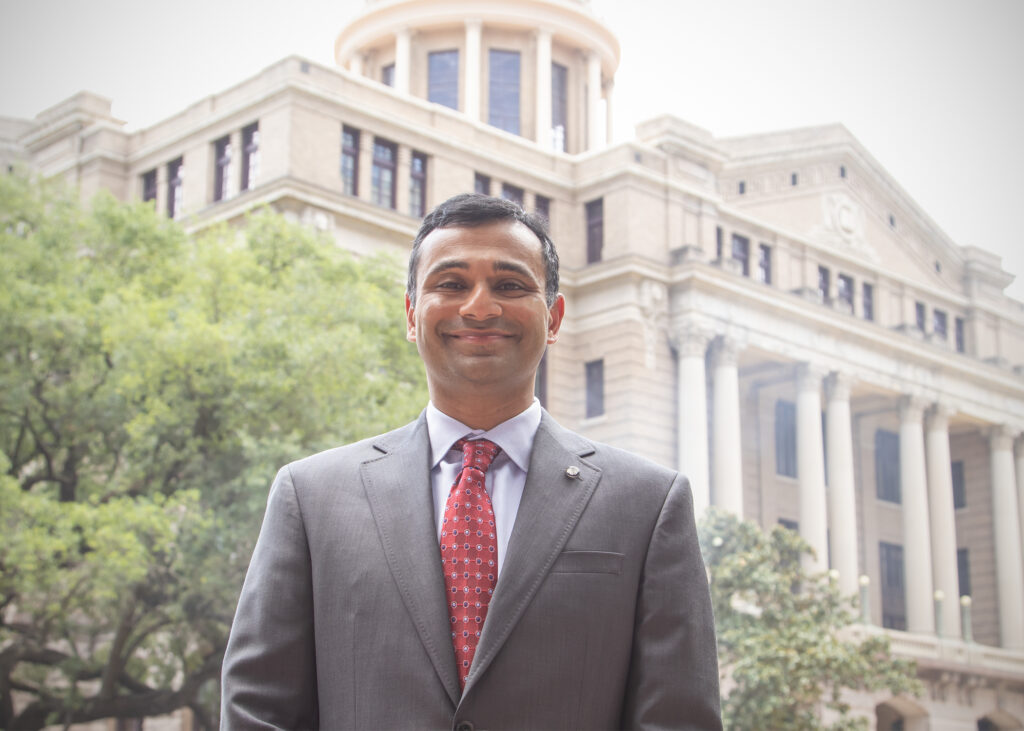 When the Houston private equity firm Siltstone Capital decided to expand its investment portfolio beyond energy, minerals and real estate into the arena of litigation finance, it had the perfect advisor already in the house.
Siltstone General Counsel Mani Walia had practiced at two corporate law firms with strong reputations for intellectual property and patent infringement litigation.
"Mani has leveraged his background in Big Law, academia and plaintiffs'-side IP litigation and private equity to create a new model for litigation finance investments," said Shearman & Sterling partner Ian Roberts.
Walia, according to Roberts, led Siltstone's efforts to develop "data analytics and algorithmic artificial intelligence to help source and underwrite investments" in a newly launched fund that supports lawsuits against patent infringers.
While Siltstone does not release its financial reports, legal industry insiders say the projects Walia has handled have been highly successful.
Citing Walia's creativity and achievements, the Association of Corporate Counsel's Houston Chapter and The Texas Lawbook awarded the 2022 Houston Corporate Counsel Award for Legal Innovation to the Siltstone Capital general counsel.
For Premium Subscribers: Click Here to read Mark Curriden's Q&A with Mani Walia, where he shares pet peeves and tips regarding outside counsel.
Roberts, who has known Walia since law school, said Siltstone focused exclusively on energy-related assets until 2020.
"With investor appetite for energy deals waning, and a disrupting global pandemic, Siltstone began exploring strategies for investing in alternative asset classes," Roberts said. "While many took up hobbies like frisbee golf and air frying during the pandemic, Mani decided to learn everything there was to know about litigation finance."
"From development, strategy, fundraising and deploying capital into pending litigation matters, Mani lead Siltstone's efforts in both the business and legal realms," he said. "Leveraging his background as litigator, Mani oversaw the development of Siltstone's proprietary sourcing and underwriting process, each of which fundamentally involve the use of technology to evaluate the merits and risks of litigation claims and facilitate investment decisions."
Walia was born in London, England. His father was a chemical engineer. His mother worked for United Airlines.
"They definitely instilled a desire to aim for the top and work hard in my brothers and me," he said.
Walia has no lawyers in the family. His interest in law came while taking a class in business law seeking a finance degree at the University of Texas in Austin.
"It came more naturally to me than the hard finance stuff," he said. "That was when I thought I could do well here, and I really loved it."
Walia earned his law degree from UT Austin in 2006 and then clerked for Judge Hayden Head of the Southern District of Texas. He worked more than a year at Baker Botts and then jumped to Susman Godfrey, where he said working with firm founder Steve Susman was "life-impacting."
"I learned so much and handled all facets of the case working directly with Steve in a case with just us two," he said.
Walia said he joined Siltstone Capital in 2015 because it was "a once-in-a-decade opportunity to join a young investment firm as a partner and GC, including folk who were friends from college."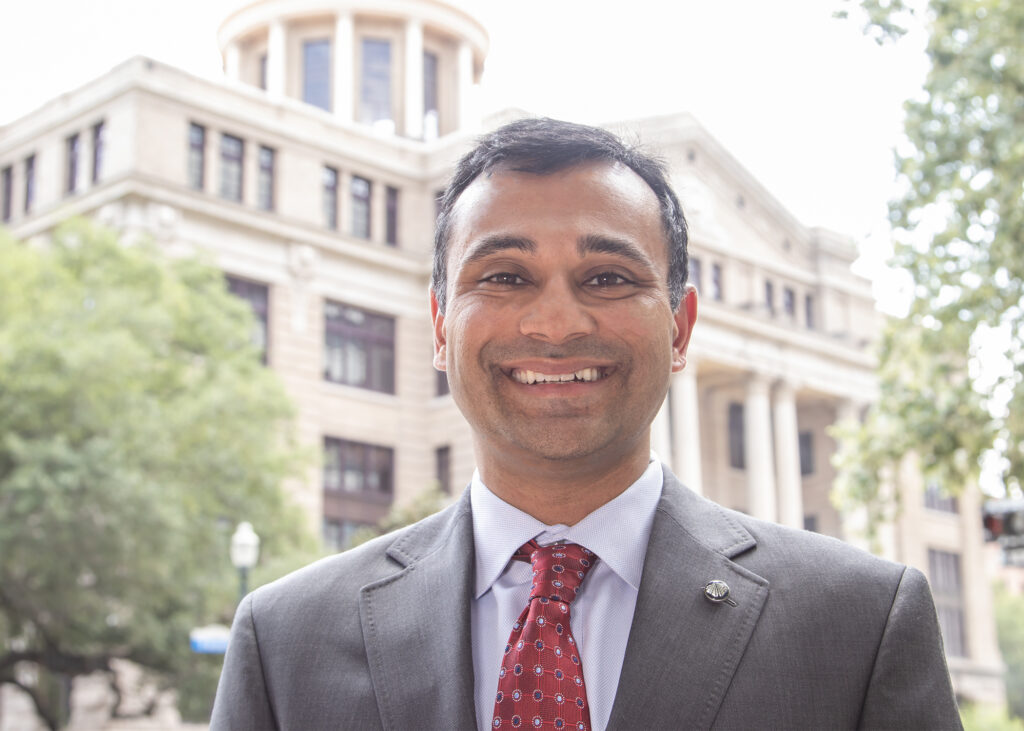 In 2020, Walia turned his attention as a Siltstone managing director to the litigation finance effort, which needed to distinguish itself from other capital providers in this growing space.
"While litigation finance is not new, Siltstone's approach to funding litigation of this size and nature, and making it available to private equity investors, is novel," Roberts said. "In launching the fund, Mani oversaw Siltstone's effort to develop proprietary software for sourcing and underwriting investments into pending or potential litigation."
Walia and his team created an affiliate operation called Litigo Financial, which focuses on investing in energy and patent litigation.
"This application leverages algorithms and data analytics to assign metrics to the many variables of a potential case, such as claims, damages modeling, counsel, venue, judge, etc.," Robert said. "This entailed hiring and contracting individuals with the technical abilities to create this application, which is a valuable asset in and of itself, which Mani oversaw and managed."
In a February interview with Litigation Finance Journal, Walia said Siltstone's funds for minerals and energy are separate from those that focus on finance.
"We have a set of funds that are tailored to the energy investor, and then a separate set of funds for those who might want exposure to litigation finance," Walia told the Journal. "Some folks want a little exposure in both areas, in particular because of the uniqueness of our team – the energy expertise and the focusing on finding value in energy litigation."
Walia told the Journal that "at the end of the day, the job of a funder is to make sure there's access to justice for somebody who thinks he or she should have a day in court. Embedded in that is an inherent ESG leveling-the-playing-field thought process."