© 2017 The Texas Lawbook.
By Mark Curriden
(Jan. 8) – Austin-based Venado Oil & Gas entered into an agreement Friday to acquire 37,500 acres and a 12.5 percent interest in midstream assets in the Maverick Basin and Eagle Ford area of South Texas from SM Energy, a century-old independent exploration and production company, for $800 million.
Venado, which is an affiliate of KKR, chose Baker Botts partner Mike Bengtson of Austin to advise it on the transaction.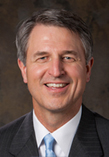 SM Energy General Counsel David Copeland, who is the former GC at Concho Resources and a lawyer in Midland, is leading the deal for the Denver company. SM Energy Associate GC James Lebeck, who previously worked as an M&A lawyer at Vinson & Elkins, is also a leader of the transaction.
Other Baker Botts lawyers who worked on the deal are Houston partners Hugh Tucker and James Chenoweth, Austin associates Erin Hopkins and Lindsey Swiger, and Austin associate Rachel Ratcliffe.
Scotia Waterous served as the SM Energy's financial advisor in this transaction.
© 2016 The Texas Lawbook. Content of The Texas Lawbook is controlled and protected by specific licensing agreements with our subscribers and under federal copyright laws. Any distribution of this content without the consent of The Texas Lawbook is prohibited.
If you see any inaccuracy in any article in The Texas Lawbook, please contact us. Our goal is content that is 100% true and accurate. Thank you.