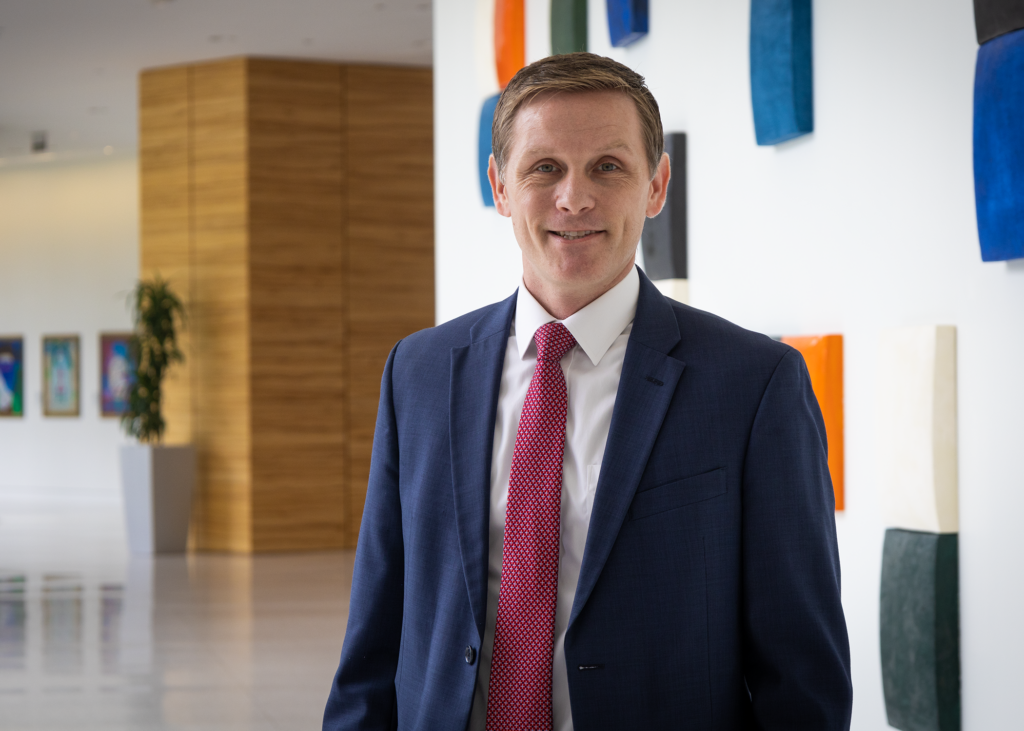 Rob Ellis
As assistant general counsel of Southwestern Energy — and before that as Southwestern's outside counsel — Rob Ellis has notched big victories on both sides of the aisle for the Spring, Texas, natural gas company.
None bigger than last October when Ellis and his team of outside lawyers with Yetter Coleman were plaintiffs in a three-week trial in Monroe County, Ohio, against a chemical company whose operations allegedly trespassed and interfered with the underground drilling operations of a Southwestern Energy subsidiary, Triad.
Ellis said it was an intense and exciting moment when the jury returned with the verdict.
"Even when you present your best case, there is always the uncertainty of what competing testimony the jurors found persuasive over a three-week period or how they will interact with each other to reach the verdict," he said. "The jury started deliberating Thursday morning and soon after began sending the court questions that centered around damages. These questions made me feel cautiously optimistic about a trespass finding."
Only a couple hours later, the jury returned with a unanimous verdict favoring Triad and awarded $70 million in damages — one of the largest ever in central Ohio.
Citing the huge courtroom victory and his service to the greater Houston community, the Association of Corporate Counsel's Houston chapter and The Texas Lawbook have awarded Ellis the 2023 Houston Corporate Counsel Award for Senior Counsel of the Year for a Small Legal Department (five or fewer lawyers) Award.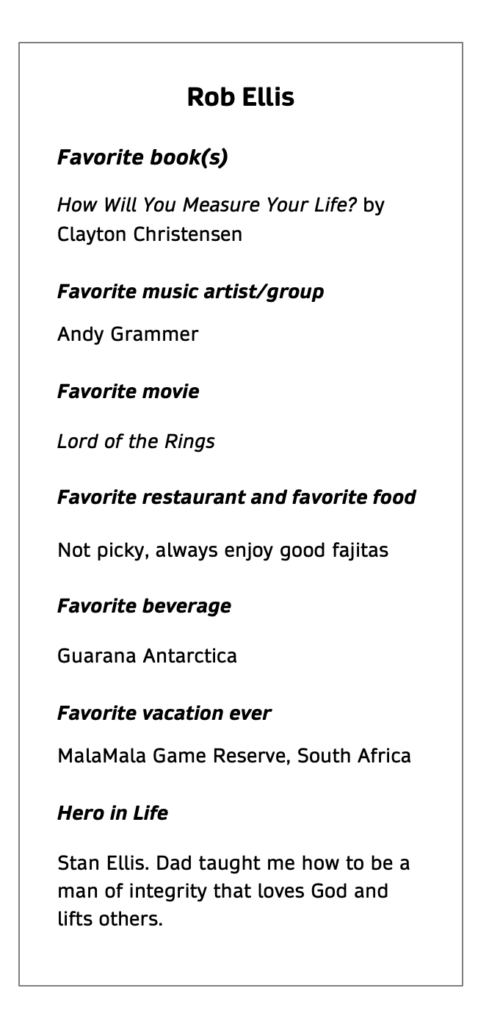 Ellis and the other 2023 Houston Corporate Counsel Award finalists and winners will be honored May 4 at the Four Seasons Hotel in downtown Houston.
"The jury verdict … was the culmination of a yearslong strategy by Rob to assemble the right trial team, hire the best experts and put the right proof before the jury," said Yetter Coleman founding partner Paul Yetter, who nominated Ellis for the award. "Another less astute litigator would have overlooked the value in this case or balked at a venue in which Westlake is a large employer and SWN lacks significant operations. Ellis utilized his own trial background to evaluate and manage this lawsuit, leading to an historic win."
Taylor Pullins, a partner in the Houston office of White & Case, said Ellis is deserving of the honor.
"Rob is a tremendous lawyer, blessed with an impressive mix of smarts and emotional intelligence. He is sharp and creative, able to analyze legal points and drive toward outcomes," Pullins said. "I believe his genuine good self is what stands out to people and helps him lead others. Whether on his team or across the negotiating table, Rob stands out for his integrity. Solid as a rock."
Ellis's community contributions include serving as president of the board of the 54,000-student Klein Independent School District and a stake president in the Church of Jesus Christ of Latter-day Saints, responsible for 10 congregations in the Klein area.
In 2019, as a partner with Yetter Coleman, Ellis was part of a pro bono team that won a federal bench trial in Corpus Christi that gave Native American inmates in Texas state prisons the right to wear long hair, in keeping with their religious beliefs. Texas Department of Criminal Justice policy at the time prohibited male inmates — but not female inmates – from wearing hair below their ears.
"This was a meaningful opportunity to defend religious liberties. … Community involvement is important to me," the Klein-area native and Harvard Law School graduate told The Lawbook. Ellis also holds a master of laws degree from the University of Cambridge.
After leaving Yetter Coleman and before joining Southwestern Energy in 2020, he spent almost two years as a senior attorney in charge of litigation at Houston-based Noble Energy.
Premium Subscribers: Click here for a Q&A with Rob Ellis, who reflects on his other major career successes at Southwestern Energy and from when he was in private practice at Yetter Coleman. Plus, he shares what he looks for in outside counsel.
"I wanted the expanded ability to resolve disputes from a holistic business viewpoint and the ability to focus on a single client's needs and objectives," Ellis said, explaining his career move. "Working in-house allows me to see the whole picture to proactively prevent or develop additional business solutions beyond the limits of what is available in litigation."
"When Chevron purchased Noble Energy [in 2020], I preferred to stay at a smaller-size legal department," he said. "Southwestern Energy was a former client and a perfect fit."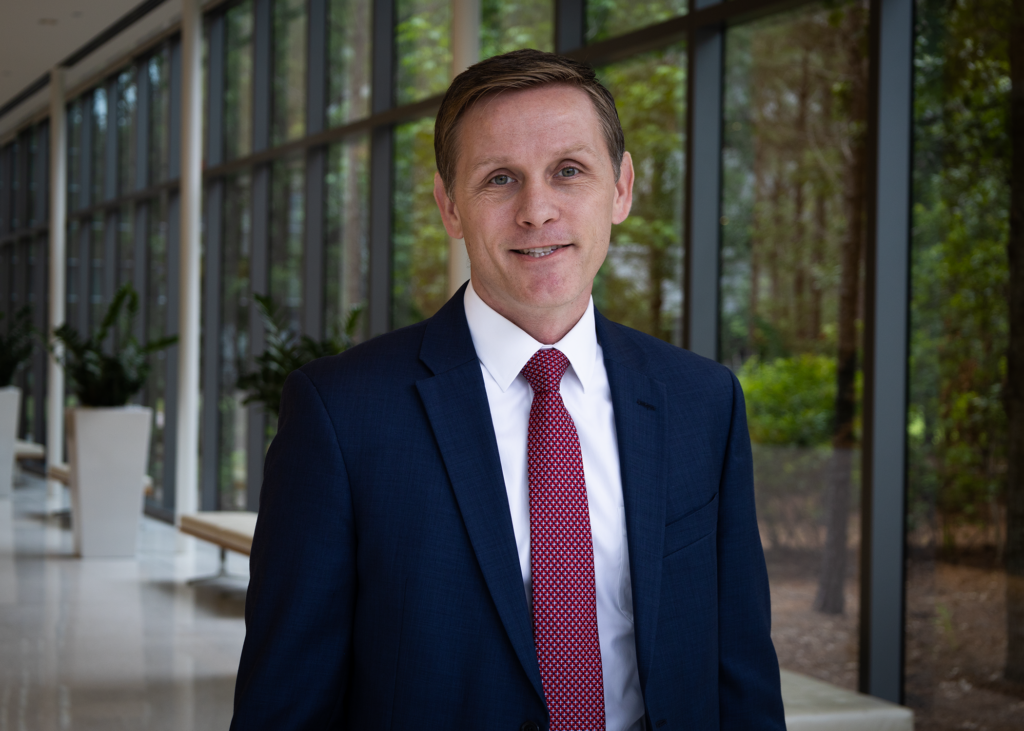 While at Yetter Coleman, where he spent eight years, Ellis defended Southwestern Energy in a nationwide class action over royalties. The plaintiffs were seeking hundreds of millions of dollars. In a trial in federal court in Little Rock, Arkansas, jurors found for Southwestern and awarded zero damages.
The dispute in Ohio against the chemical company, Westlake Chemical Corp., was filed by Triad before Southwestern purchased Triad. It involves Westlake's Eagle Natrium chemical plant in Proctor, West Virginia, just across the Ohio River from Triad's natural gas drilling operations.
The lawsuit brought by Triad and inherited by Southwestern accused Westlake of trespass and negligence resulting from Westlake's salt-mining operations, which created underground caverns that interfered with the Southwestern concern's gas production.
Ellis said he started "digging into the Natrium litigation" his second week on the job with Southeastern.
"My first thought was that the case was a complicated battle of the experts, but that underneath the complexity lay a straightforward and compelling case with significant harm," he said. "Definitely thought it was winnable with the right team and jury.
Ellis said he hired Yetter Coleman for its "expertise in transforming complex facts into a simple story for a jury."
Ellis said there were four significant challenges he faced in the Westlake litigation:
Selecting the right outside team;
Streamlining the case to drop extraneous claims or distracting lines of argument;
Gaining buy-in and managing expectations of the internal team; and
Negotiating to resolve the case amicably to determine if trial is really necessary.
Ellis said "admissions from the defendants' own documents that their caverns extended outside of their property" were significantly important.
"When they read the verdict, I felt gratitude for the hard work and careful attention of these jurors on such an important case," he said.
The $70 million Ohio victory "is a prime example of what sets Rob apart as an in-house lawyer," said Chris Lacy, Southwestern's general counsel. "He begins with an acute focus on the company's strategy and objective, develops a legal strategy that serves both and effectively utilizes the right outside legal team to ensure optimal execution of that strategy.
"But, as good as he is as a lawyer, he is an even better person, listening attentively, engaging thoroughly and caring deeply. I do not know how it does it all, but am grateful he is on our team," Lacy said.
Yetter, who led the trial team in the Ohio suit, said of Ellis: "He saw the potential in a challenging lawsuit that was outside the company's normal litigation docket and committed the company to pursue the case. … His insight into the value of the case, and his acumen on trial strategy, led to a significant win."