For the past seven months, Stream Energy General Counsel Daniel Terrell was laser focused on his company's $330 million sale to Houston-based utility NRG Energy.
When the transaction closed Aug. 1, Terrell suddenly faced mixed emotions – pride and relief that the deal was successful and complete, but also uncertainty about his own future.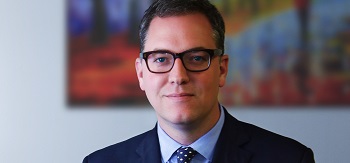 ---
"This was an incredibly complex and challenging transaction that occurred very smoothly and at a heightened speed," he told The Texas Lawbook in an interview last week. "Suddenly, I'm out of a job at the end of the month, but I'm sure things will work out."
Terrell says lawyers on both sides put in a "Herculean effort that made the deal such a success in such a short time period."
Born and raised in Louisiana, Terrell says officials at NRG, a Houston-based utility, approached Stream in December about a possible purchase.
"It was a strategic acquisition for NRG, which is refocusing its business model on customers," he says. "Buying Stream gives them 450,000 new customers."
Terrell hired Haynes and Boone to lead the transaction with help from Jones Walker and Locke Lord.
NRG used Baker Botts as its lead outside advisor.
"I was really impressed with [Baker Botts partner] Elaine Walsh," he says. "Elaine was very business-minded and focused on getting the deal done."
Terrell says an issue that made the transaction more complicated than other deals is that NRG didn't buy all of Stream's business.
"We separated our energy retail business from our energy marketing and wireless business, which required separating our IT systems, several contractual issues and some assets," he says.
The new operation is called Kynect and has a contract with NRG.
Carolyn Lam, who was an assistant GC at Stream, is the new general counsel at Kynect.