© 2017 The Texas Lawbook.
By Bruce Tomaso
(July 20) – After the Rudy Kos case, plaintiffs' attorney Sylvia Demarest went on to represent another dozen or so victims of sexual abuse in lawsuits against the Catholic Church.
She could have kept that lucrative practice going forever; with thousands of priests accused of having molested children, there was no shortage of potential clients.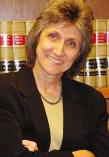 But in 2004, Demarest retired from active litigation. She'd had enough.
"After a while, I just couldn't take another abuse case," she said. "There's only so much sadness and suffering you can tolerate.
"Emotionally, it took a toll. I went all in for my clients. It took me a long time to move beyond what had happened to them—what their church allowed to happen to them."
The Dallas lawyer found a way for her work to live on: She donated a trove of records she'd collected over 11 years—information on 2,600 priests accused of pedophilia, plus her litigation files from the Kos case and others—to BishopAccountability.org, a Massachusetts-based nonprofit project dedicated to documenting the Catholic crisis.
Today, that database, augmented by records from other sources, is online and accessible to anyone with an internet connection.
"What Sylvia did was momentous. She was a visionary," said Terry McKiernan, a co-director of BishopAccountability.org.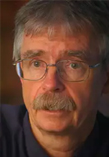 "The database that she started has been phenomenally useful to people around the world. Not a day goes by when we don't get an email from someone inquiring about a search or thanking us for making this information available."
Demarest's files—300,000 pages in all, filling 150 bankers' boxes—represented about $1 million in research costs, she said.
In assembling the dossiers on errant priests, Demarest relied on research by The Linkup, one of the early support organizations for survivors of clergy abuse; and by Jason Berry, a New Orleans journalist whose 1992 expose Lead Us Not into Temptation was one of the first accounts of the sex scandal within the Catholic Church. Trish McLelland, Demarest's longtime legal assistant who died in 2015, was instrumental in organizing the project.
Demarest said her hope from the beginning was that others around the country, including fellow members of the plaintiffs' bar, would keep adding to the online database "so that anyone anywhere could check to see if their parish priest had a history of abuse."
The project has succeeded in that regard, McKiernan said. From Demarest's initial list of 2,600 names, the database of accused clerics has grown to 4,268 as of June 20, including 3,774 priests, 27 bishops, 59 deacons, and 23 seminarians—a total of 3,883 individuals in those categories. In addition, the database provides information on 290 accused brothers and 95 accused sisters.
But much remains to be done, he added. The U.S. Conference of Catholic Bishops, in its most recent annual audit, reports allegations of sexual misconduct that bring their total to 6,721 members of the Catholic clergy from 1950 to through June 30, 2016. That's 2,838 more clerics than those included in BishopAccountability.org's data base. (Simple math suggests that a good many of those priests are dead.)
The bishops say all new allegations are reported fully to the proper civil authorities. But their audit, the only accounting available to the public, lists only numbers — not names.
"What that means," McKiernan said, "is that today, there are still at least 2,838 accused clerics whose names are unknown to the public. Their names are still being kept secret by the church."
© 2017 The Texas Lawbook. Content of The Texas Lawbook is controlled and protected by specific licensing agreements with our subscribers and under federal copyright laws. Any distribution of this content without the consent of The Texas Lawbook is prohibited.
If you see any inaccuracy in any article in The Texas Lawbook, please contact us. Our goal is content that is 100% true and accurate. Thank you.