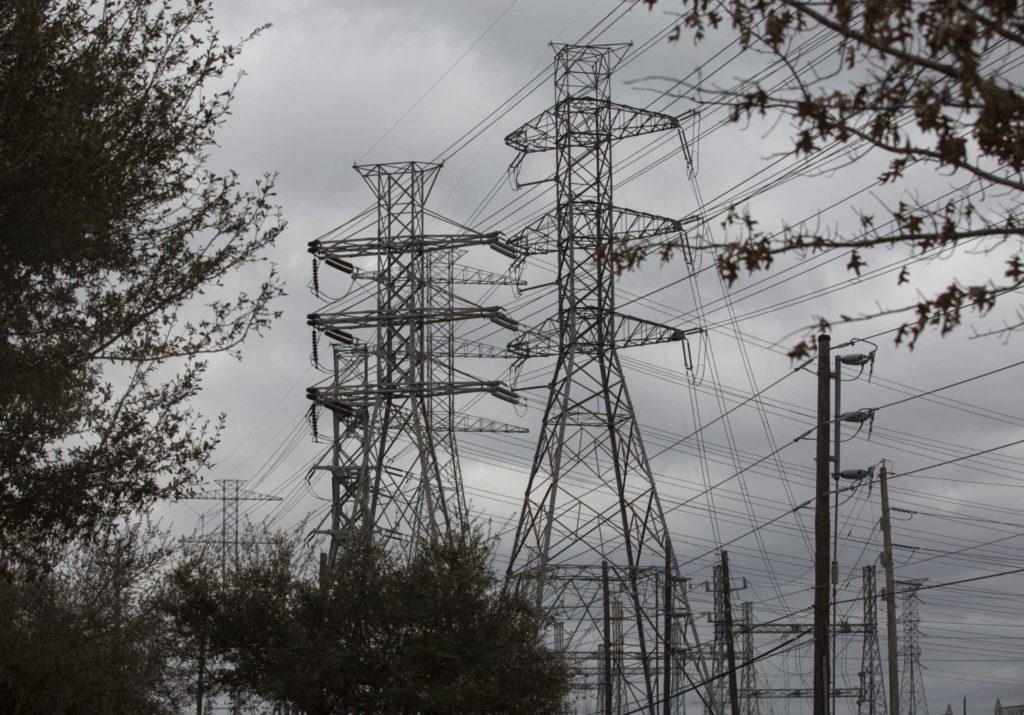 WACO — Brazos Electric Power Cooperative, the largest generation and transmission cooperative in Texas, became the first energy company victim of the severe winter storm that hit Texas two weeks ago.
Brazos Electric filed for Chapter 11 bankruptcy protection just after midnight Monday morning in the Southern District of Texas citing more than $3 billion in debts.
The bankruptcy petition lists more than 1,000 creditors, including 25 that are owed $1 million or more. Brazos owes $1.8 billion to ERCOT and $480 million to Bank of America.
In court documents, Brazos lawyers say the Waco-based non-profit was in solid financial condition in early February and that filing for bankruptcy at that time was "unfathomable."
The bankruptcy is "a direct result of the catastrophic failures that accompanied the winter storm that blanketed the state of Texas" and that "maintained its grip of historically sub-freezing temperatures for days."
The result, according to the court filing, was that the price for wholesale electricity skyrocketed to $9,000 per megawatt hour for more than four straight days.
"The consequences of these prices were devastating," Brazos states in its filing.
Last week, ERCOT sent Brazos invoices for $2.1 billion in payments – invoices that must be paid this coming week.
"This week, Brazos and other power distributors are getting invoices to be paid by the end of next week that are 10, 20 and 100 times the normal invoice amounts," said Jackson Walker bankruptcy partner Matt Cavenaugh, who is not currently representing a party in the matter but has direct knowledge of the situation.
The problem for Brazos Electric, which is a non-profit, and other power coops is that they paid the crazy high prices to purchase electricity for their clients but they don't have the ability to collect the high rates from its retail customers.
Cavenaugh and other lawyers who are involved say Brazos Electric has neither the capital funds nor the line of credit necessary to pay the invoices.
A public utility, Brazos Electric reported about $1 billion in revenues last year and about $3 billion in assets. It is a 16-member cooperative – the state's oldest power coop – that supplies electric to its hundreds of thousands of customers from Waco to Cleburne and Lubbock to Corinth.
Brazos Electric has hired Norton Rose Fulbright and Dallas partner Louis Strubeck, widely viewed as the dean of Texas corporate restructuring, to lead its restructuring effort, according to multiple lawyers involved. Lawyers say that Foley bankruptcy partner Holland O'Neil is also advising Brazos Electric.
Officials at Brazos Electric did not respond to multiple phone calls seeking comment. Strubeck also said he could not comment on the matter Sunday. Norton Rose Fulbright partner Jason Boland of Houston is also working on the bankruptcy.
Lawyers with Forshey Prostok, who represent one of the coop members, declined to comment. The Lawbook also reached out to six of the leading coop members, but did not receive any responses.
The Brazos Electric bankruptcy faces several potential complications, according to lawyers, including whether the creditors owed the money is paid to ERCOT, which is essentially a clearinghouse or broker, or directly to the natural gas and electric generating companies.
"Most of the issues for Brazos are on a contract to contract and company to company basis," Cavenaugh said.
Finch Ratings lowered its crediting level for Brazos Electric and other utilities involved with ERCOT to negative watch last week.
Lawyers and financial advisors say it is unclear how Brazos plans to recover other than to seek customer rate hikes, seek additional financial commitments from its coop members or even seek a state bailout.
"Brazos is the first to go into bankruptcy, but it will not be the last," Cavenaugh said.