Washington, D.C. – When the U.S. Supreme Court docketed an important double jeopardy case in 2018, Texas Solicitor General Kyle Hawkins was quick to seek argument time on behalf of Texas and 35 other states.
Lawyers for the other side urged the high court not to give Hawkins argument time. But the court said yes, and even expanded the hearing from the usual 60 minutes to 80 to accommodate Hawkins.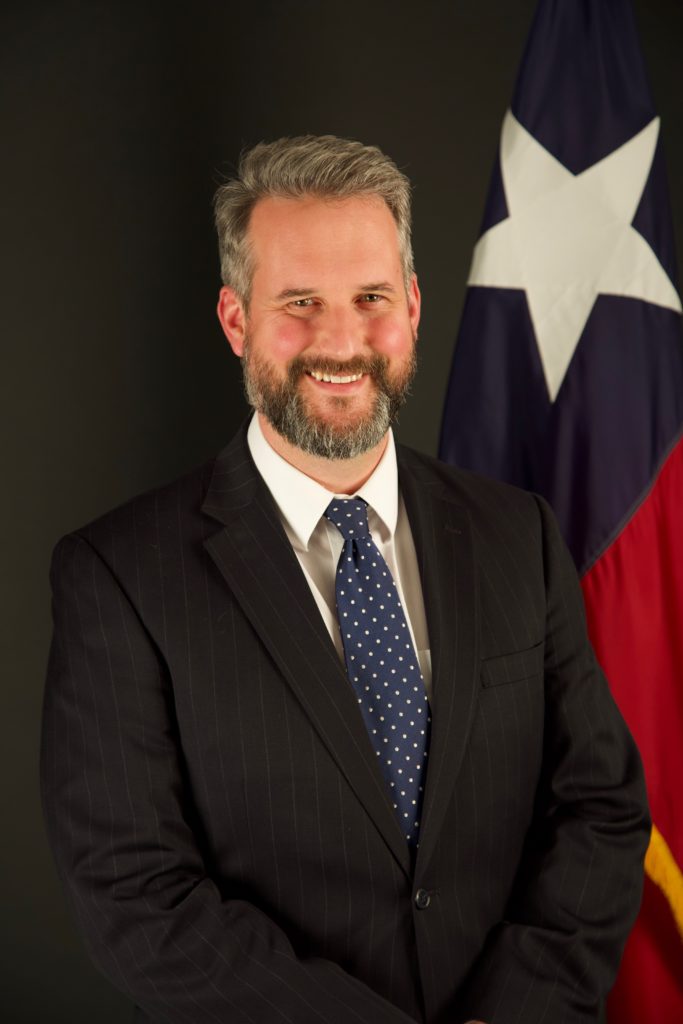 So Dec. 6, 2018, Hawkins made his debut before the U.S. Supreme Court, urging the justices to preserve the longstanding doctrine that allows states and the federal government to prosecute criminals for the same offense without running afoul of the Fifth Amendment's double jeopardy clause.
"To us it seemed totally obvious that the states needed to have a voice at the podium. And I was very honored to be the one to provide that voice," Hawkins said in an interview last week, adding that "Everybody is nervous for their first Supreme Court argument. I certainly was." Hawkins is 39.
Hawkins and the federal government prevailed, winning by a 7-2 margin in a decision written by Justice Samuel Alito Jr., for whom Hawkins clerked in 2013 and 2014.
Hawkins' aggressive approach in Gamble has been replicated often since he became Texas solicitor general in September 2018. His name on behalf of Texas turns up on the Supreme Court's online docket 50 times, many representing multistate amicus briefs, others involving other cases brought for or against Texas.
"He has become a very regular player at the Supreme Court," said Dan Schweitzer, Supreme Court counsel for the National Association of Attorneys General, who helps state appellate litigators prepare for Supreme Court arguments.
Hawkins' predecessor Scott Keller, now chair of Baker Botts' Supreme Court and constitutional law practice, said "Kyle has done a fantastic job zealously advocating for the State of Texas and leading the Solicitor General's office."
Hawkins spent most of his childhood in Minnesota, and got his law degree from the University of Minnesota.
"I was not born in Texas, but as the bumper sticker says, I got here as fast as I could," he quipped.
Hawkins clerked for Fifth Circuit Judge Edith Jones before working for Alito, and took some tours at Gibson, Dunn & Crutcher as he decided to settle into Texas. He was deputy state SG for a while before succeeding Keller.
"I fell in love with the state," Hawkins said. "I love Texas food, love the people, love the culture, love the lifestyle, loved everything about it and realized that this is where I was meant to be."
As the state SG, Hawkins has waded into almost all of the headline-making cases the high court is handling these days. [See the box below] He has asserted controversial positions on issues ranging from the Affordable Care Act to workplace discrimination to the immigration battle over the Deferred Action for Childhood Arrivals program.
His briefs have not always won friends. In February, three-quarters of the audience at Stanford Law School walked out while Hawkins was giving a lecture making his case that the Obama-era DACA program is unlawful.
But to Hawkins, taking strong positions is just another day at the office, where he is backed by Attorney General Ken Paxton.
"The core principle that guides our boss, General Ken Paxton, more than any other is commitment to the rule of law. He talks about that in his speeches. We talk about that in the office. That's what we're about. We're here to advance rule of law. And in doing that, we're watching out for the people of Texas, advancing the interests of Texans."
The Texas solicitor general's office has long history of making itself known – and listened to – at the Supreme Court. Senator R. Ted Cruz, a former clerk to the late Chief Justice William Rehnquist who served as the state's SG from 2003 to 2008, ramped up its size, setting the stage for a strong Supreme Court presence. Hawkins said the number of lawyers in his office hovers around 15 – more than almost all state SGs can boast, and nearly the same number who work at the U.S. solicitor general's office.
Align Center
BRIEFS FILED
Among the hot-button Supreme Court cases
in which Texas has taken a key position
Align Center
The lawyers who work with him, Hawkins said, "are not only the best collection of appellate lawyers in Texas, but I think it's the best collection of appellate lawyers anywhere in the country. The people on my team can go toe to toe against the best appellate shops in Big Law, the best appellate boutiques in Washington, D.C."
That robust staffing also may help explain why Hawkins can move quickly to the head of the pack when it comes to filing influential state amicus briefs. The process by which state SGs decide who gets to write them is a first-come, first-served sort of thing, Hawkins said.
"When the Supreme Court grants a case, I can email Dan Schweitzer if we want to take the lead and say, 'Hey, we're calling dibs on this,'" Hawkins said. "And then Dan will tell other states, 'Hey, Texas has called this one.'"
In addition to all the high-profile cases Hawkins is juggling, he has some lesser-known but important cases on his docket as well. His next oral argument, set for April 21, will be in Texas v. New Mexico, a hoary dispute over the states' usage of the water of the Pecos River that dates back to the Pecos River Compact of 1948. It comes under the Supreme Court's "original jurisdiction," invoked when states sue each other.
Hawkins launched another novel "original" Supreme Court case in February against California, challenging its law that prohibits official travel of state employees to states that are deemed discriminatory against LGBTQ people. California added Texas to its list of 10 states in that category after Texas passed a law allowing faith-based foster care and adoption agencies to decline placements that violated their religious beliefs. The other states have not challenged the California law at the Supreme Court.
"This is a pressing national question that the Supreme Court needs to take up and resolve," Hawkins said, asserting that the California law could exacerbate the growth of what he calls the "Balkanized States of America."
His briefs tend to lean toward the Trump agenda, but Hawkins insists he is an equal opportunity litigator. "We've sued the Trump administration a number of times in a number of different areas. If the EPA engages in rulemaking or engages in adjudication that we deem irresponsible in Texas, we sue. It doesn't matter if it's President Obama, President Trump or somebody else. We sue."