There were few more colorful characters in the corporate world than T. Boone Pickens.
Chrysta Castañeda and Loren Steffy got to know him well – Castañeda as his lawyer representing him in a major trial in West Texas and Steffy as a long-time journalist who interviewed the oilman several times over three decades.
Steffy and Castañeda teamed up to publish a book about Pickens called The Last Trial of T. Boone Pickens. The authors are hosting a virtual book launch party on Thursday, May 14, at 5 p.m. For more details about the book and the webcast/virtual book launch party, please visit http://lasttrialoftboonepickens.com/.
Below is a Q&A with the authors about Pickens, the trial and writing a book.
Texas Lawbook: Chrysta, how did you first meet Mr. Pickens?
Chrysta Castañeda: When I was a partner at Locke Lord, Mike Powell, one of my partners and mentors who had represented Pickens before, asked me to handle a plaintiff-side case for Pickens over a top-leasing dispute in the Barnett Shale. I won a summary judgment on liability (which the trial court later withdrew) but it was the basis on which we originally built our relationship.
Interestingly, our paths had crossed in the 1980s when I was a young computer software consultant working on a project for his company, Mesa Petroleum. We never met but that was one of my first jobs in and around the industry.
Lawbook: How did you come to represent Mr. Pickens in the case in Pecos? Was that the only legal matter you were handling for him?
Castañeda: That's an interesting story with a few detours. I left Locke Lord in 2013 to become a partner in The Brunswick Group, an international PR and crisis communications firm. It published a quarterly magazine called "The Review" on different topics. One was on shareholder activism, and I happened to know one of the original shareholder activists, Pickens. I called his team and they got me an interview, which lasted for hours because there was a lot of ground to cover. As I was leaving, Pickens said to me, "Chrysta, we will have another big case together." I pulled up short, thinking he was confused. "Mr. Pickens, I am a partner in this PR firm now focusing on crisis communications." Again, he insisted, "Let's look for another big case together."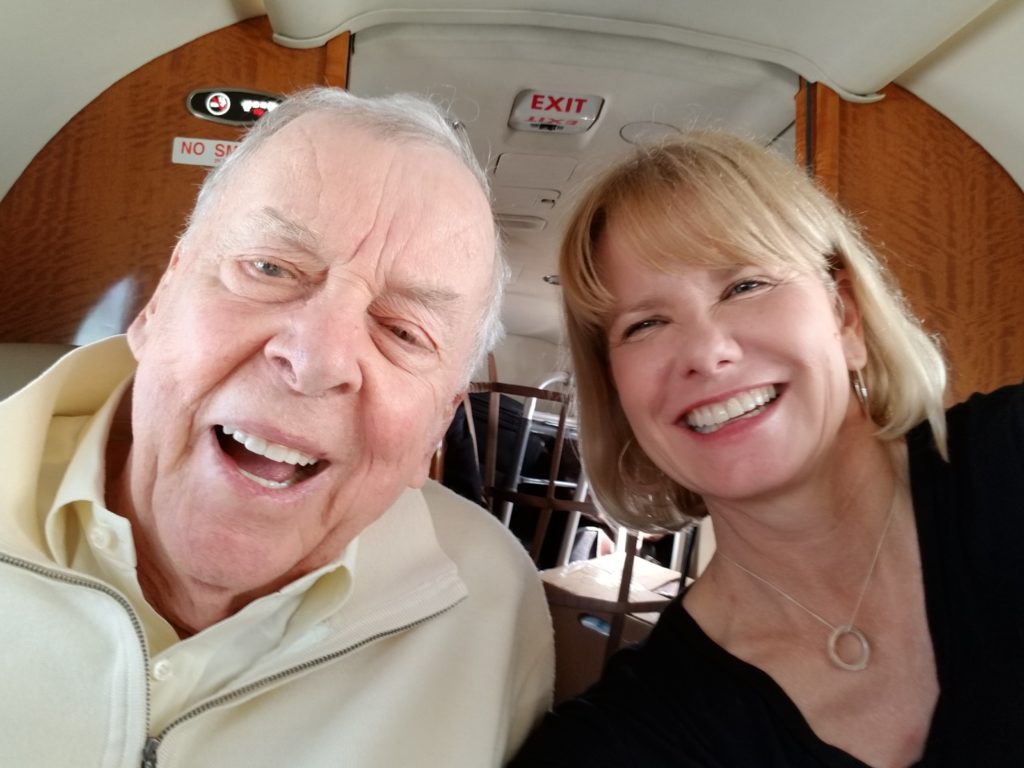 In 2014, I decided to form my own law firm and go back to my commercial litigation practice. I stayed in touch with Pickens' GC, Sandy Campbell, and invited him to lunch early after I launched it. He mentioned that they might have a "small contract matter" for me to evaluate. Only a few months later, I filed the biggest lawsuit of my career for Pickens in Pecos, Texas – a dispute over an Area of Mutual Interest oil play called the Red Bull Prospect.
Lawbook: What kind of client was Mr. Pickens?
Castañeda: In some ways, the best client ever. He was invested in the outcome of his case and was attentive to anything I needed in terms of his team's expertise and his own. He understood and gave feedback on strategy. He was not afraid to press forward nor cowed by the expense or possibility of losing. But on the other hand, he could be cantankerous and difficult to get to focus. All of that is described in the book.
Lawbook: What is the status of the Pecos litigation?
Castañeda: It was settled for a confidential amount in 2018.
Lawbook: How did you meet Loren?
Castañeda: We first met in 2018. Jay Rosser, Pickens' communications VP, arranged for a few of those in Pickens' orbit to take a trip to the Mesa Vista Ranch, Pickens' 100-square-mile oasis in the Panhandle. Loren and I were on that trip together. It was an interesting weekend of skeet shooting, touring the ranch (including the 4500 square foot, air conditioned dog kennel and the wells Pickens was drilling out there) and listening to Boone talk about his life.
Lawbook: How did you decide to write the book together?
Loren Steffy: I'd met Chrysta during a tour of Pickens' ranch. He'd put it up for sale, and I was writing a story about it for Texas Monthly. About a year later, she told me she wanted to write a book about the Red Bull case. I'd always thought there was a good story there, but wasn't sure how to tell it. Given a chance to tell the story through her eyes seemed like the perfect approach. She sent me some early pages, and I could see the narrative immediately. We just sort of built it out from there.
Castañeda: About 10 months after the ranch tour, Loren reached out about coming to Dallas and meeting. I didn't know him well, so I called Jay Rosser (Pickens' communications chief) to inquire about what Loren's agenda might be. Jay told me that Loren was looking to publish more books. I thought, "I've got a book that needs to be written." So we met, drew up a plan and I started writing. I knew the trial story, but Loren had the idea of juxtaposing it to Pickens' corporate raider days.
Lawbook: Loren, tell me about your experiences with Mr. Pickens?
Steffy: I first wrote about Pickens in about 1989 or 1990, when I was still just a whelp of a reporter. Pickens had just moved Mesa to Dallas from Amarillo. Another source at a small company he'd invested in put us in touch. Soon after, Jay Rosser invited me to lunch at the Mesa office in Las Colinas. After the Dallas Times Herald folded and I joined Bloomberg, I wrote about him a lot. He obviously had Bloomberg terminals, and he remained a larger-than-life figure in the financial world. Later I did a magazine piece on him for Bloomberg and wrote about him in my Houston Chronicle column and later Texas Monthly as well. I also interviewed him for my book on George Mitchell, the Houston oil man who developed fracking.
Lawbook: For each of you, what about Mr. Pickens life and career really stands out to you?
Steffy: For me, the most interesting part of the book was how Pickens had changed over the years. Chrysta knew him much later in life, long after his raider days, when he'd become much more laid back and self-reflective. I think the shift from accumulating wealth to becoming a philanthropist really changed his outlook on life in general. Reconciling that with the hard-charging raider was something I enjoyed in the writing process, because I felt as if we were showing a side of Boone Pickens that many people didn't know and wouldn't expect. And it added a dimension to the working relationship between him and Chrysta that really forms the central focus of the narrative.
Castañeda: At his funeral, Jerry Jones commented that Pickens was a "fourth quarter player" in life, using a football analogy. I completely endorse that view. You don't see many people who can take on the stress of a huge trial at 88 years old, sit through every day of a five-week jury trial and win the biggest legal victory in a long life of legal victories. But in the end, it wasn't about the victory, it was about the effort. I hope to be that alive at 88.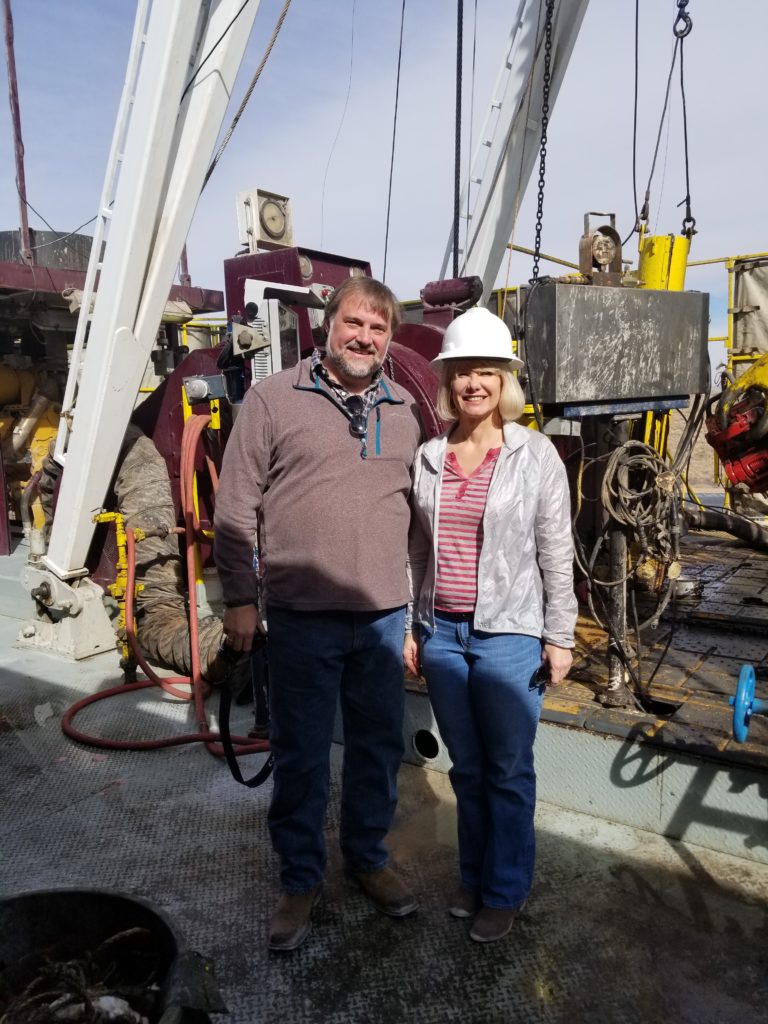 Lawbook: Tell us about the process you took in researching and writing the book?
Steffy: Since we had agreed to tell it through Chrysta's eyes, she really did most of the research, combing through thousands of pages of trial transcripts. We sort of wrote the trial stuff first, because that's what she was most comfortable with. Then we added the more introspective aspects of it. She got a little tired of me putting notes in the text saying things like "what were you feeling?" or "what did Pickens say?" Once we got that down, it was just a question of taking out all the extraneous words (she's a lawyer, after all) and putting everything in active voice. But seriously, the process went pretty smoothly. The biggest challenge we had was not bogging the narrative down in too much legal minutiae yet still providing enough details to make the story clear to non-legal readers.
Castañeda: I have to laugh at Loren's description of extraneous words – those were important details. Yes, we started with the sworn written record of what happened at trial, but I had an outline in my head of the most interesting stories from the trial, which sometimes didn't have a lot to do with the courtroom proceedings themselves. We had a challenge in that I live very much in my own head during a trial and don't recall a lot outside of my intense focus on documents and witness testimony. My memories of those outside-the-courtroom encounters were more impressionistic in nature, and Loren had to keep prompting me for details. After we got most of it on paper, I had to arm wrestle with Loren to make sure that he didn't take out important legal details that were critical to how the case came out. He had a tendency to want to simplify and make things plain to the reader, which is not at all how actual trials work. But I feel like we struck the right balance.
Lawbook: What makes Mr. Pickens such a good character to profile?
Steffy: Well again, he was a larger-than-life figure. He redefined American business and, as I've said before, he helped democratize capital in the 1980s. For me, what I loved about the story was that here you had this guy who flew around in private jets and built a $50 million house (which he didn't use) on his 65,000-acre ranch, yet he finds himself in a tiny courthouse in Pecos, Texas, trying to convince a jury that he's been cheated. His response to that is part of what makes him a surprisingly charming character in the book most of the time, because he really seemed to love chatting with oilfield workers over coffee and he certainly developed a rapport with the jury.
Castañeda: I think he was a great character study of what it means to have it all, to lose most of it (several times), and get up and back on your feet and keep trying. He never gave up. He was funny, wicked smart, not afraid when I challenged him on things he thought he knew better than me, occasionally mean, but capable of an apology.
Lawbook: Is there a fact or characteristic about Mr. Pickens that you think people should know?
Steffy: I mentioned that we're seeing a softer side of Pickens in the book, sort of the lion in winter. He's more concerned about family and helping others than the Pickens I first met in the 90s. I wrote in an obit I did for Texas Monthly that Pickens once told me he was "just an `aw shucks' guy as we sat in a chauffeured SUV minutes after getting off his private plane at Teterboro, the private airstrip outside Manhattan. I was always struck by the irony of that moment, but in a way, he sort of was that guy. He enjoyed the trappings of wealth, but he never though he was too good to hang with the common folk. He never complained about staying at the Best Western, even though he used to stay at the Waldorf in Manhattan. Certainly by the time we're writing the book, he was a guy who didn't forget where he came from — a two bedroom clapboard house in small town Oklahoma.
Castañeda: He loved talking to people and would talk to anyone. I never saw him happier than when he was sitting around the lobby of the Best Western Swiss Chalet in Pecos, talking to the landmen and the roustabouts who were going out to work in the oil patch each day. He didn't have a lot of pretense about him, at least not by the time I knew him. He was also very funny. He and I were on the opposites sides of politics, but we dealt with it by good natured teasing without animosity.
Lawbook: Did Mr. Pickens know you were going to write a book about him? If so, what did he say about it?
Castañeda: By the time we started writing the book, Pickens had suffered several strokes and a "Texas-sized fall" (as he put it) that caused brain injury. He always loved reliving tales of the trial with me and his close employees, but was increasingly memory-challenged over time and had difficulty speaking his thoughts. By the time we started writing, he wasn't in a position to be able to read or remember what we were writing about. So, Loren and I went it alone.
Lawbook: What is one question that I should have asked?
Castañeda: You might have asked if I was anxious about being lead counsel in such a huge oil and gas trial, as a woman and as a solo practitioner (at the time I signed up the case). The answer is yes – not because I doubted my abilities, but because of the way many clients still view the world. As I describe in the book, there were many days where I worried whether Pickens or his team would do the "safe" thing and hire a large law firm and most likely, a senior male partner to lead the effort. Thankfully, they didn't do that. When it came time to build out the team for the massive effort that trial would take, they allowed me to bring on Lynn Pinker based on my recommendation and longstanding working relationship with David Coale.
Lawbook: What do you think Mr. Pickens would think of the book?
Steffy: I think he'd be pleased overall. He considered the Red Bull case a major victory, and he loved talking about it, so I'd like to think he'd be pleased to see it immortalized in a book.
Castañeda: Not to be metaphysical about it, but I'm sure he loves it from where he is now. The story was the result of a great team effort and he enjoyed both the effort and the victory.