As Election Day approaches in under a month, two women are vying to secure the chief justice position to lead Houston's Fourteenth Court of Appeals, one of the state's two intermediate appellate courts in the Houston area.
The position opened after the Fourteenth Court's current chief justice, Kem Thompson Frost, decided not to seek reelection. It's now a race between Republican longtime justice Tracy Christopher, who currently sits on Place 9 of the court, and Democrat Jane Robinson, an appellate partner at trial boutique Ahmad, Zavitsanos, Anaipakos, Alavi & Mensing. 
Both candidates have strong reputations within the legal community, but a new poll released today by the Houston Bar Association indicates that the legal community prefers Christopher over Robinson. According to the poll, more than double of the lawyers polled prefer Christopher (880) over Robinson (380).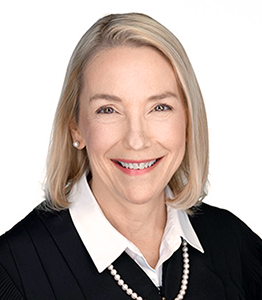 The Texas Lawbook asked the candidates to tell voters more about themselves and why they have what it takes to lead the Fourteenth Court.
Christopher points out that she has been on the court for 10 years and says the court, which largely consists of newer judges, could use an experienced appellate justice to lead the court. Christopher served as a trial judge for 15 years before she became an appellate judge. And during her time as a judge, she has been honored three times by the Texas Association of Civil Trial and Appellate Specialists — once as a trial judge and twice as an appellate justice (the most recent time being this year).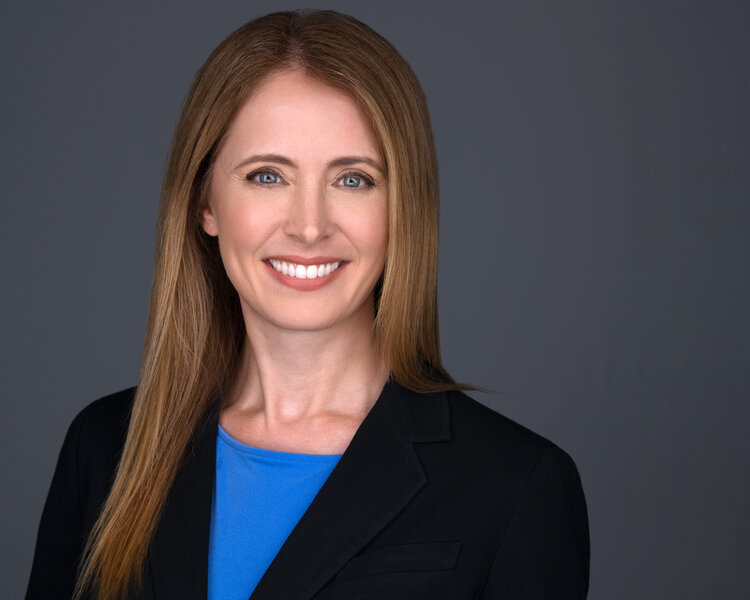 Robinson declined to give an interview or to fill out written answers from The Lawbook's questionnaire before deadline, but her campaign website notes that Robinson's 20-year career includes representing individuals, large corporations and mom-and-pop businesses in appeals of final judgments, interlocutory appeals and original proceedings. The Duke University-trained lawyer points out that she is a board-certified appellate specialist, an accolade attained with no lack of rigor and one that many Texas appellate judges do not have.
Christopher's Q&A is below.
Tracy Christopher
Q: What led you to practice law?
A: There were several reasons why I went to law school. Two of my brothers went to law school and it seemed like a very interesting profession. My mother, a schoolteacher, also encouraged me to go. I debated in high school and enjoyed the debate as we wrestled with the legal issues of the day. I really enjoyed law school and wanted to practice in litigation.
Q: What led you to decide to become an appellate judge?
A: I was a trial judge for 15 years and felt that becoming an appellate justice would be the next step in my career. I enjoyed the legal issues in trial and thought I would enjoy the appellate process. I had done appellate work as a lawyer.
Q: Why do you want to be chief justice? Which areas do you think the Fourteenth Court of Appeals could see some improvement in, and why are you the right person to spearhead those improvements?
A: I want to be the chief justice as the court needs an experienced person to help manage the work of the court and work with the other courts across the state and the legislature.
I have more judicial experience than my opponent: trial and appellate. I was a trial judge for 15 years and have been an appellate justice for 10 years. I have always been highly rated by the lawyers who appear in my courts. I received the 2001 Trial Judge of the Year by the Texas Association of Civil Trial and Appellate Specialists. In 2013 and 2020, I received the Appellate Justice of the Year from the same organization. In 2013, I received the Texas Bar Foundation Outstanding Jurist Award. I am also a frequent speaker at continuing legal education programs.
I also have the administrative experience for the chief justice position. I was a local administrative judge while a trial judge. I have been with the Fourteenth Court for 10 years now and have worked on numerous committees within the court. In addition, I have served on several statewide committees that have worked to improve access to justice and the procedures in our courts. Given the fact that most of the justices on the Fourteenth court have only two years of experience, I believe an experienced chief would be better than another person new to the court, and new to being a judge.
Q: What are one or two opinions/decisions you authored that you consider your best work?
A: I do not have one or two opinions that I consider my best. I treat all parties and all cases with equal dignity and respect, whether it's an appeal from an eviction or a multimillion-dollar business dispute.
Q: What makes a good appellate judge?
A: A good appellate justice applies the law equally and interprets the law as given rather than creating new law. A good appellate justice works hard and writes her opinions clearly and as succinctly as possible.
Q: What is the most important decision or ruling that you have made since being on the bench and why is it important?
A: I consider all of my opinions equally important.
Q: Have you written an opinion or joined a decision that you now regret?
A: No.
Q: If you could make one or two changes on how the courts are handling the COVID-19 pandemic, what would they be?
A: The appellate courts have been doing oral arguments by Zoom, and it seems to be working well. However, trial courts have much greater concerns given the large number of people who are part of the trial process. I would urge trial courts to not be in too great a hurry to resume jury trials.
Q: Who is an appellate judge (current or retired) you consider a role model and why?
A: I tried my first case before Judge Tom Phillips, who then went on to become Chief Justice Tom Phillips on the Texas Supreme Court. I always appreciated his scholarship and the way he ran the court. He is now retired from the court and back in private practice
Q: What separates you from your opponent?
A: My years of experience. See my answer to question No. 3.
Q: No matter what you say here, some voters will vote against you simply because they're straight ticket voters and you're on the wrong side of their ballot. There is another group of voters who are inclined to do the same but could be convinced otherwise. What would you say to them? Why should they vote for you even if your political party doesn't match their values?
A: I apply the law equally and fairly. I have the experience, expertise and the temperament to do this job. Lawyers from both political parties support me. (Although I do not know as a matter of fact, I am sure that I have ruled in favor of people who are Democrats.) This is what all voters should want – equal application of the law.
Q: Is there anything else you would like voters to know?
A: I grew up in Dallas and I went to the University of Notre Dame for my undergraduate degree, graduating in 1978 with honors. I graduated from the University of Texas School of Law in 1981 with honors. My husband and I moved to Houston, and I started my law practice at Vinson & Elkins and then Susman Godfrey representing both plaintiffs and defendants in personal injury and business disputes, both in trial and on appeal. I practiced law for 13 years before becoming a judge. I am Board Certified by the Texas Board of Legal Specialization in Civil Trial Law (since 1991) and Board Certified by the Texas Board of Legal Specialization in Personal Injury Trial Law (since 1997).
I have also volunteered in my community. I was very active in both Boy Scouts and Girl Scouts when my children were young, approximately 1990 to 2005, as a leader and badge leader. My son is an Eagle Scout and my daughter achieved the Gold Award. I have also volunteered through my church, St. Vincent de Paul, and through the various programs with the Houston Bar Association. I also sing and act in Night Court, a yearly production that raises money for legal charities.
I have been married for 39 years to Vance Christopher. We have three children and six grandchildren.
The answers submitted by candidates may be edited to comply with Texas Lawbook style guidelines.
Publisher's Note: This coverage of the 2020 judicial elections by The Texas Lawbook is being made available outside our paywall courtesy of Thompson Coburn and Carter Arnett.