Since he began practicing real estate and public finance at Stinson last year, associate Grant DuBois has been handling as many as five misdemeanor criminal defense cases at once on a pro bono basis. A former Rockwall County assistant district attorney, DuBois has put in more than 100 hours of time into his pro bono work since jumping to the private sector last year. That's about two-and-a-half workweeks — or another way to look at it, virtually all of the vacation time that the average employee is given in a calendar year.
In addition, DuBois has also participated in several veterans legal clinics through the Veterans Affairs Medical Center and the Dallas Volunteer Attorney Program.
The Texas Lawbook picked DuBois' brain on why pro bono is important to him, how he was able to stack up the pro bono hours and his advice to lawyers wanting to devote more time to pro bono clients.
(Editor's Note: Answers have been edited to match style guidelines.)
Texas Lawbook: How and when did you get interested in pro bono legal work?
Grant DuBois: I've always been interested in pro bono legal work. My wife and I always talk to our kids about helping others. So, if I'm not helping others by utilizing my skillset for those in need, I would not be a very good example for my kids.
My philosophy is simple: Help others when you can. Attorneys have been viewed by the general public as an undesirable group since the beginning of our profession. Many refer to us as "money-sucking vampires" motivated not by client service, but by greed. One of the ways we can start to change this generalized perception is to provide pro bono services as often as we can. When you have earned the privilege to practice law at a high level, it's my opinion that we undoubtedly should lend our expertise to those less fortunate in our society that would otherwise have no means to protect themselves in a legal situation.
Lawbook: Describe some pro bono projects you've been recently involved in.
DuBois: Presently, I manage my own docket of pro bono criminal defense cases. At any given time since I started at Stinson, I've had about five active criminal defense cases, give or take. The criminal charges I handle are all misdemeanors, as my time as a felony prosecutor showed me how quickly even just a few felony cases can commandeer a majority of your time. As of today, the most substantial case I'm defending involves defending an individual charge with assaulting a family member. If convicted, the client would have what's called an "affirmative finding of family violence" on their record, which carries with it a multitude of ramifications that will follow my client for life if it were convicted. When I learned about Stinson's leadership and commitment to pro bono service, I knew this was the right firm for me.
Lawbook: You previously worked as a prosecutor in the Rockwall County district attorney's office. Did anything about your experience in that role motivate you to get involved in the criminal defense pro bono work you've done recently? What are your biggest takeaways, now having been on both sides of the "v" in those cases?
DuBois: My prosecutorial background singlehandedly motivated me to get involved with criminal defense as my pro bono area of practice. Having spent the first four years of my legal career intensely honing jury trial skills in the criminal setting, I feel that that is where I could have the strongest impact. I don't require any "ramp-up" time to learn the intricacies of criminal law or procedure, as I practiced it 24/7 for four years. If I've learned anything from practicing on both sides of the fence in the criminal world, it's two things: (1) there are three sides to any story: the plaintiff's (or state's) truth, the defendant's truth and the actual truth; and (2) you should be prepared for trial at any given moment. If you're not ready for trial at any given time, then you have no leverage.
Lawbook: You've devoted 100 hours in the last year toward pro bono. How did you do it?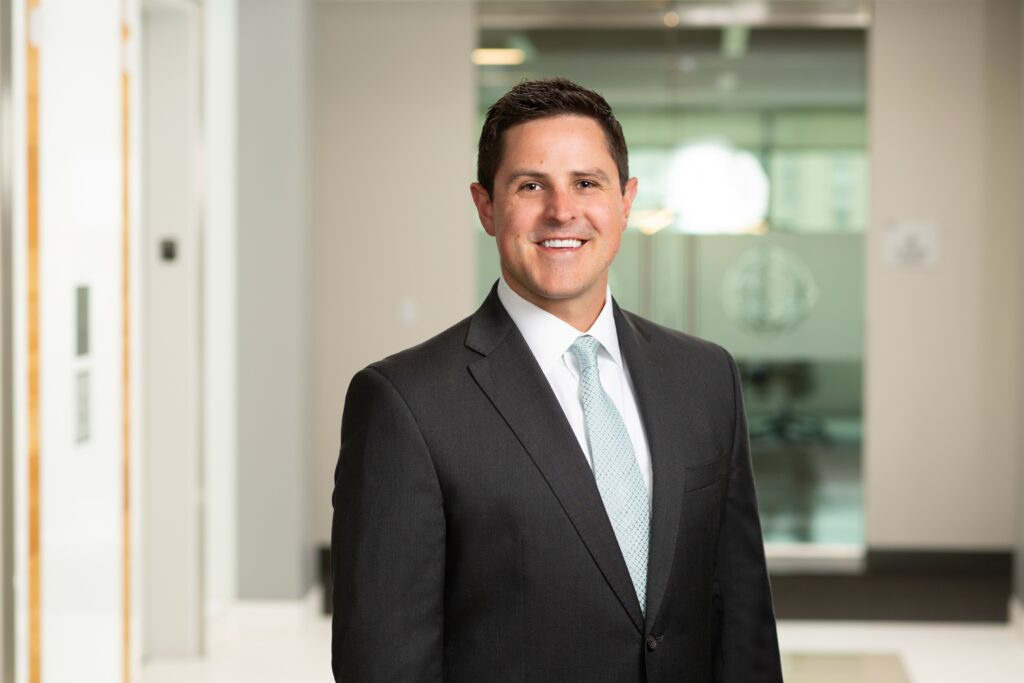 DuBois: Again, for me, pro bono work is a nonnegotiable. A billing attorney can build it into his or her practice just like any other mandatory activity, like billing time, attending firm meetings, etc. If you can donate just nine hours a month to a pro bono cause, you won't even realize that you're over 100 hours for the year until it's over.
For me, I usually dedicate Friday afternoons and Saturday mornings to my pro bono clients. Typically, I will review their files, update the clients regarding same and field calls from them whenever they call. I find that relationships with my pro bono clients are very meaningful and satisfying. My clients rely on me during the most frightening times of their lives, as most typically have limited criminal history or none at all. Being the calming voice of reason gives me great satisfaction. There's nothing better than getting a handshake or a tearful hug from one of my clients when I get their cases dismissed. For me, that's more than enough to justify my nine hours per month. Plus, many associates view their firm's minimum billing requirement as a finish line instead of a baseline. When one looks at the year as a whole and changes their thinking from "If I can just bill X amount of hours, I'll be fine" to "I'm going to do everything I can to achieve as much as I can this year/quarter/month," you'll be surprised at how much you can grow not just as an attorney, but as a person.
Lawbook: What is your advice to lawyers who want to weave in more pro bono in their practice but are feeling already overwhelmed with the prospect?
DuBois: Find a passion project. All of us – especially those at larger law firms – feel the constant pressure of billable hours. If anyone claims not to, they're probably lying. Buts when you work on a project or for a cause that you're passionate about, it changes the game entirely.
Personally, I'm a constitution geek. I have always enjoyed exploring and utilizing the deep history of our civil rights and liberties expressly laid out in our Bill of Rights. So, the opportunity to protect folks from government overreach and make sure that my client's Fourth, Fifth, and Sixth Amendment rights have not been violated gives me satisfaction. I've been fortunate enough to discover two passions in our field: real estate transactional work and criminal work. I know, these two areas overlap about as well as oil and water. Nonetheless, I'm passionate about both, and have the good fortune of having a firm that supports my pro bono criminal defense efforts.
Lawbook: Why is pro bono work important to you?
DuBois: We have a responsibility as human beings to help others that are less fortunate than us. As attorneys, these opportunities are abundant since folks deal with legal issues regularly. Think about it this way: If you suddenly woke up in a foreign country where you did not speak or understand the language, how important would it be for you to have a translator? Then, when you finally find a translator, you find that you simply cannot afford their services. How would you feel? That is how indigent folks in legal situations feel. They don't speak the language, and they can't afford someone who does. This is where you as an attorney have an opportunity to step up and help someone.
Lawbook: Do you think Texas needs more lawyers to raise their hands to do pro bono work? Why or why not?
DuBois: I think Texas has a stronger than average pro bono presence, but it can always be better. Some of the best attorneys in the world call Texas home. The problem is that, for most attorneys, we literally sell time. And it's very easy to eventually view all of our time as a commodity or something that can otherwise be sold or traded. While that is true to a degree, it shifts our paradigm on how we view our own personal time. For the billable attorney, if we are not billing, we try to maximize those other few waking hours in the week for our own valid benefits — time to de-stress, spend with family, etc. So, you really have to be diligent about building in those nine hours a month to a pro bono cause. Further, I also firmly believe that you have to make your own opportunities. Success does not favor attorneys that sit around waiting for things to come to them. The same principle applies to pro bono work. Take some initiative. Figure out what issues you're passionate about, and I guarantee the opportunity to help in a legal capacity is there if you look for it.
Lawbook: What are a few charities or causes that you are passionate about?
DuBois: I'm a big fan of early intervention programs for troubled youths, particularly in the criminal sense. For example, some cities institute teen court programs that require teens who may be in legal trouble to volunteer time in a mock trial situation as community service to avoid a conviction. Also, I'm passionate about the entities that I volunteer for in my community, such as the Rockwall YMCA, the Rockwall Boys and Girls Club, Rotary International and the Rockwall County Bar Association.
Lawbook: What's next?
DuBois: For my young family, sometimes it is hard to even see past the next school holiday! Right now, my focus is becoming the best real estate attorney I can possibly be. I want to become a true "bet the firm" real estate expert while still attending to pro bono work. My competitive nature will not let me settle for anything less. Plus, having strong attorney mentors like Paul Lackey, Erin Marino, Ashley Anderson, Ross Mortillaro, Mike Aigen and Robin Carlson make that goal reasonably attainable.