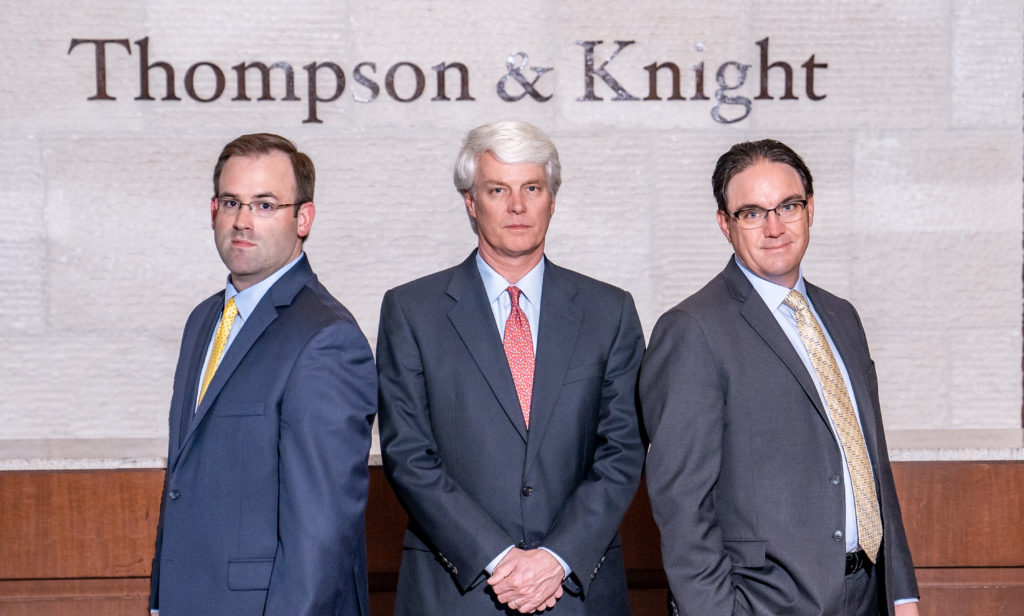 Even the coronavirus and stay-at-home orders cannot contain the ever-hot Texas lateral market.
Thompson & Knight announced Monday that three intellectual property trial lawyers – Phillip Philbin, Jamie McDole and Michael Karson – have joined the firm's Dallas office as partners.
The trio, who were previously partners at Haynes and Boone, join a TK IP practice that is led by partner Max Ciccarelli and includes 20 lawyers.
Philbin and Karson made national news in 2017 when they represented Zenimax Media in its breach of contract and intellectual property infringement trial against Oculus VR over virtual reality technology. The federal court trial in Dallas featured live testimony from Facebook founder Mark Zuckerberg, who had purchased Oculus for $3 billion a few years prior.
A Dallas jury awarded Zenimax $500 million, which was the second largest verdict in the U.S. in 2017. The case later settled for $250 million.
Philbin said the team chose to move to Thompson & Knight because the firm has a "strategic vision to navigate the current patent landscape in a way that provides maximum opportunity to try IP cases on both sides of the docket."
"The combination of our existing trial teams into one cohesive unit provides the firepower to take high-profile cases to trial and win," he said.
McDole, who has a degree in chemical engineering, also cited the ability to represent plaintiffs as well as defendants as a key factor in the move.
"I wanted to focus more on representing inventors, innovators and patent owners," McDole said. "Thompson & Knight's platform will allow us to represent more of those types of clients. We have a proven ability to enforce patents as evidenced by our work protecting TransData's smart meter patent portfolio."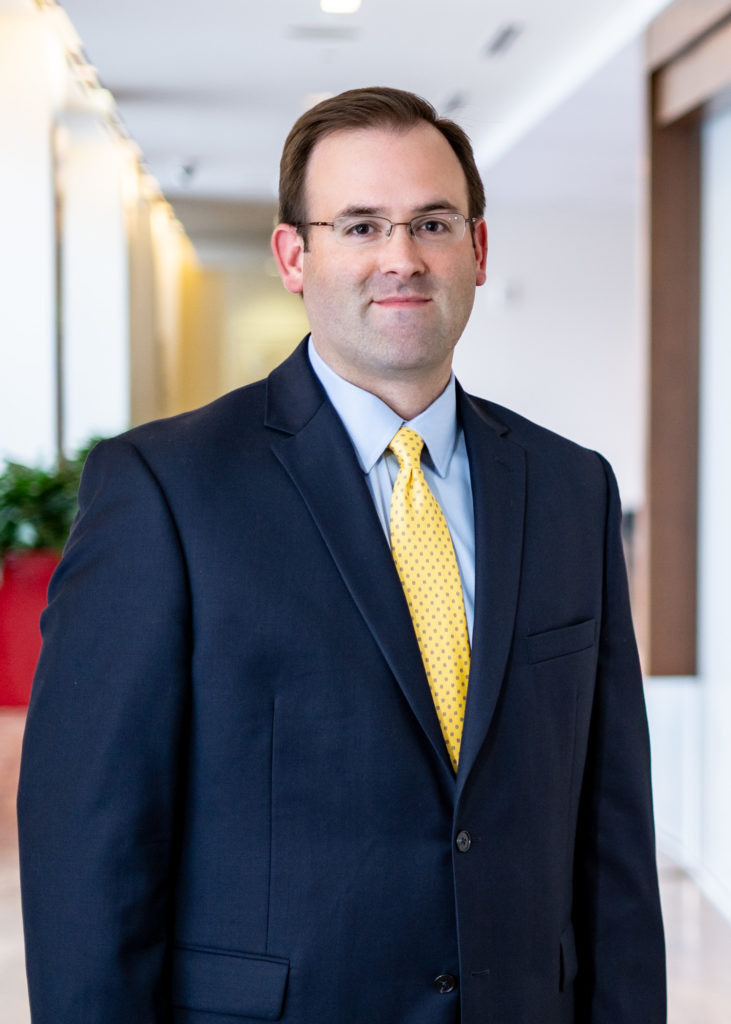 McDole has represented Dallas-based TransData in patent infringement disputes against General Electric, Oncor Energy and CenterPoint Energy.
The patent trial practices at some Texas law firms have experienced a rollercoaster ride in recent years.
The U.S. District Court for the Eastern District of Texas shot to prominence during the past dozen years as several of its federal judges instituted rocket dockets. The quick paths from filing a complaint to trial made it attractive for plaintiffs.
The popularity of the Eastern District and Marshall peaked in the fourth quarter of 2015 when nearly half of all patent infringement lawsuits were filed in East Texas.
In 2017, the U.S. Supreme Court issued its opinion in TC Heartland v. Kraft Foods Group, which severely restricted the venues in which patent cases could be filed. As a result, new patent cases filed in the EDTX dropped from 750 a year to about 300, which is still a healthy number.
But IP litigation received new energy when U.S. District Judge Alan Albright, a former patent trial lawyer, established a new patent docket in Waco.
"We are trial lawyers and we are happy to go where the trials are to protect our clients and help them achieve their business objectives," said Karson, who also has a master's degree in electrical and computer engineering. "It is convenient, however, to be so close to the districts where some of the most significant and important patent litigation still occurs."
Philbin said his team has known the Thompson & Knight IP lawyers for several years by being across the table from each other on litigation and by their mutual memberships in the Hon. Barbara M.G. Lynn American Inn of Court.
"Together, we have the bandwidth and technical acumen to simultaneously litigate multiple matters in courts throughout the country," Philbin said.
Thompson & Knight managing partner Mark Sloan said that the addition of Philbin, McDole and Karson "add increased fire power to our plaintiff-side patent infringement capabilities."