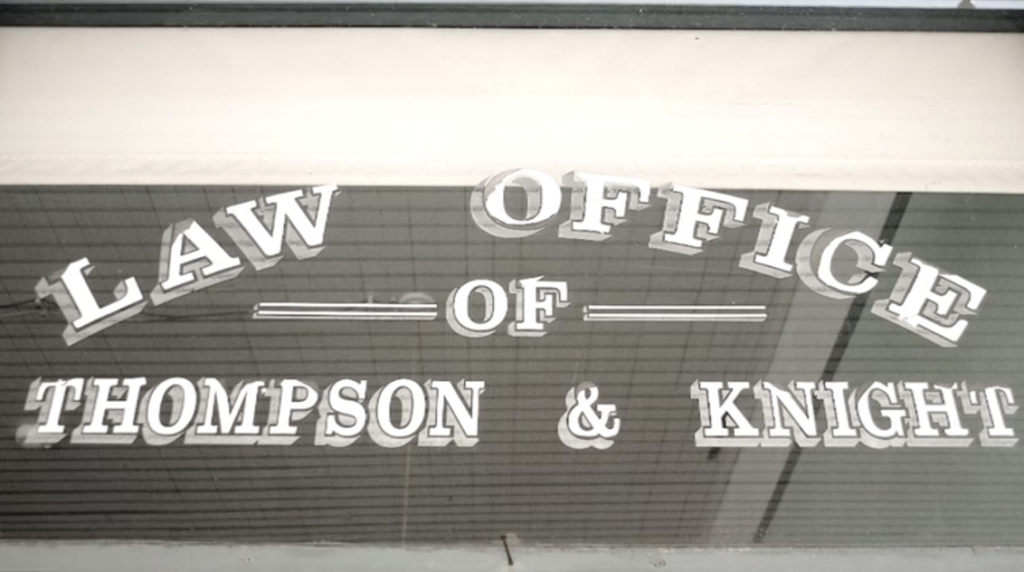 An hour after shots rang out in Dealey Plaza on Nov. 22, 1963, the phone rang on the reception desk at the Dallas law firm Thompson & Knight.
Someone representing Vice President Lyndon B. Johnson, a longtime client of the firm, was calling to see if one of the firm's lawyers could provide them a copy of the oath of office for the U.S. presidency. President John F. Kennedy had been killed, and U.S. District Judge Sara T. Hughes needed the oath to swear in the new president aboard Air Force One.
For 107 years, Thompson & Knight has been a pillar of the Texas business law community. The firm's lawyers have represented some of the largest companies in America on transactional and litigation matters, including Chesapeake Energy, Halcon Resources, 7-Eleven and China-based Sinopec Petroleum.
Attorneys at TK incorporated Neiman Marcus and represented Texas Instruments from the start. With roots tracing back to 1887, TK has served as a training ground for federal judges, Texas Supreme Court justices, a U.S. senator and a billionaire oilman. One of its lawyers even came up with the name "Longhorns" for the University of Texas.
On Monday, when the firm's 240 lawyers return to work, the name Thompson & Knight will no longer be on the reception wall. The attorneys will have new business cards and new email addresses.
Today, Aug.1, the merger between Miami-based Holland & Knight and Dallas-based Thompson & Knight is finalized. Together, they create the seventh largest corporate law firm operating in Texas.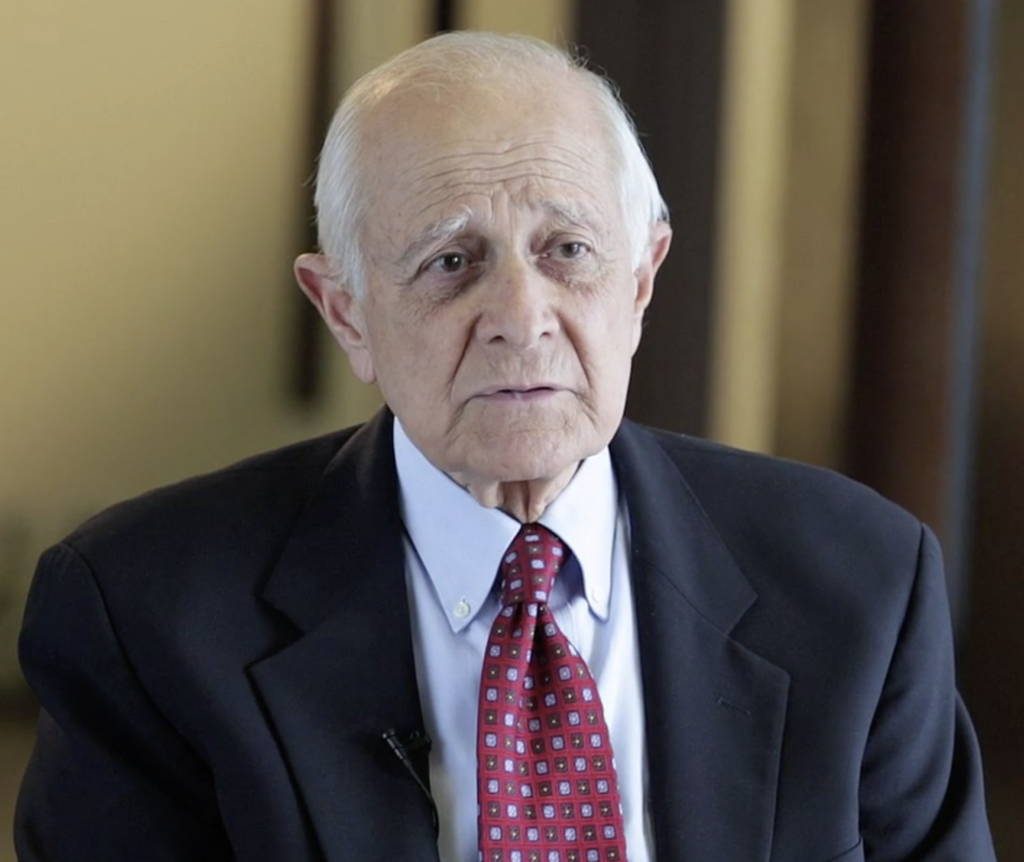 "The story of Thompson & Knight parallels the history of Dallas and the story of lawyers in Texas, and it is a very proud history. It is the end of an era."
— Harold Kleinman
---
The combined firm will have the name Holland & Knight and boast more than 1,500 lawyers in 30 offices worldwide with annual revenues of about $1.25 billion.
The law firm Thompson & Knight, created in 1914, will cease to exist.
"No doubt, it is a very sad day," Emily Parker, TK's former managing partner who has practiced tax law at the firm since 1973, told The Texas Lawbook in an exclusive interview. "To lose a great institution with such history is sad, but some action of this sort has been lurking out there for some time. The firm struggled to grow and maintain its independence."
Exactly a decade ago, Thompson & Knight leaders came close to merging with Pittsburgh-based Reed Smith, but the negotiations ended because of specific client conflicts and strong opposition by some influential partners.
"The good news is, Holland & Knight is a firm with an outstanding reputation," said Parker, who became TK's first woman lawyer in 1973 and later its first woman partner.
Thompson & Knight trial partner Tim Hudson said the firm held a reception for its lawyers and staff Friday in its lobby.
"It is bittersweet – sad and exciting," Hudson said. "We are a firm that is very close. We've been to each other's weddings and birthdays.
"Some people are worried [that TK's long history will be forgotten], but there is a large contingent that will refuse to let the history of this great firm go," he said. "And we are joining a firm that is 130 years old. The task will be meshing two great histories."
Thompson & Knight is just the latest large, full-service law firm in Texas to be swallowed up by a national competitor and continues the trend of national law firms claiming more and more of the corporate legal market.
In 2013, Fulbright & Jaworski combined with London-based Norton Rose. Two years later, the Detroit law firm Dykema merged with Cox Smith of San Antonio. In 2018, there were three mega-mergers: Andrews Kurth merged with Hunton & Williams; Dallas' Gardere became Foley Gardere; and Clark Hill took over Strasburger & Price.
"People have been knocking on Thompson & Knight's door for decades seeking a merger," said NGP Energy Capital General Counsel Jeff Zlotky, a former TK partner. "The time had to be right. The market is different. The world and technology are different.
"A firm with 2,000 lawyers has specializations to meet all client needs and in many more jurisdictions," Zlotky said.
Legal experts predict there will be more law firm mergers in the near future.
Even so, the loss of Thompson & Knight cuts especially deep. In many ways, the story of TK and its founders – William Thompson and R.E.L. Knight – mirrors the history of corporate law in Texas.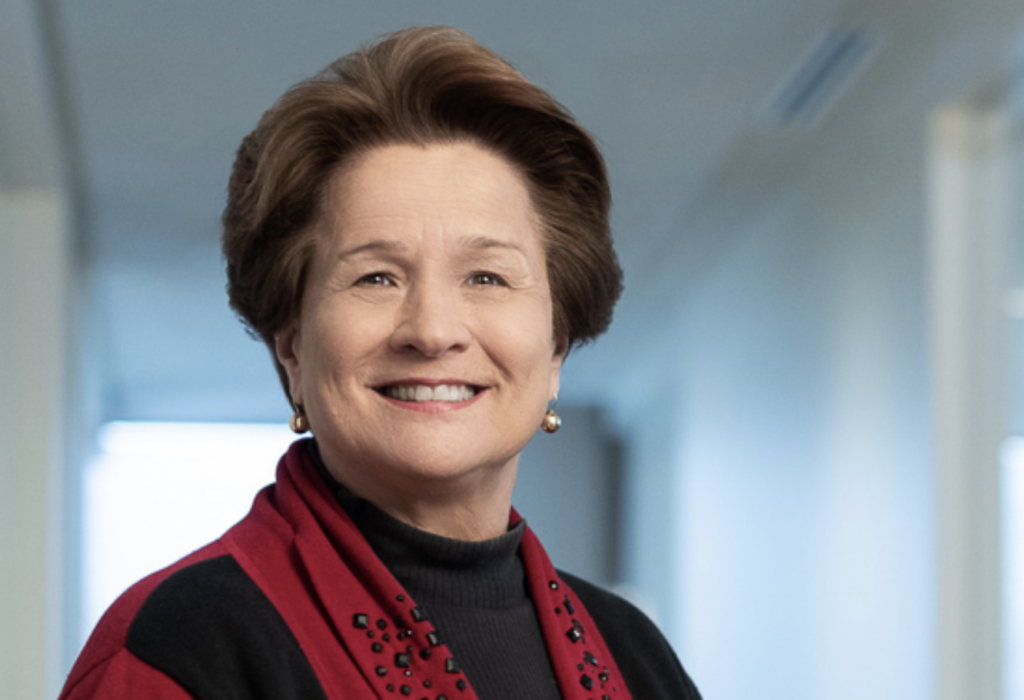 "To lose a great institution with such history is sad, but some action of this sort has been lurking out there for some time."
— Emily Parker
---
"This is historical and also sad," legendary TK partner Harold Kleinman, who is now 91, told The Texas Lawbook in an interview Friday. "The story of Thompson & Knight parallels the history of Dallas and the story of lawyers in Texas, and it is a very proud history. It is the end of an era."
And what a history it was.
1883: The University of Texas opened its law degree program – then a bachelor's degree in law because no college course prerequisites were required – in Austin. Thompson and Knight were among its first students.
1887: William Thompson was the son of a North Carolina lawyer who migrated to the Austin area and was elected to the Texas Legislature. Thompson grew up on a farm in Brenham, Texas, was among UT's first law graduates. He opened a law office in Dallas just as electricity and telephones were becoming possible in the DFW area. Thompson was known as "Colonel Bill" even though he never served in the military.
"He borrowed money for his rent and somehow acquired the use of a chair and a pigeonholed roll top desk," Hal Thompson, Colonel Bill's son, later wrote in an article for the Texas Bar Journal.
1889: Records show that R.E.L. Knight was the son of a Tennessean-turned-Texan farmer named Obadiah Knight, who bought and operated a thousand-acre plantation that includes the area where Dallas Love Field is today. Despite being a self-proclaimed abolitionist, Obadiah Knight named his son Robert E. Lee Knight, though the son went by R.E.L. Knight in legal documents and introduced himself to others as Colonel Knight, an honorary title bestowed upon him by then-Texas Governor William Hobby.
An 1888 law graduate of the University of Texas, directories show that Knight was the 163rd lawyer to open a law practice in Dallas.
1906: Thompson, who had partnered with two other lawyers, developed a specialty defending insurance companies in employment and other litigation matters. In 1906, Travelers and other national insurance companies hired Thompson to travel to San Francisco to represent them in tens of thousands of claims brought as a result of the April 18 earthquake and fire that destroyed 500 city blocks and killed 3,000 people. The estimated damages exceeded $230 million – or more than $6 billion today.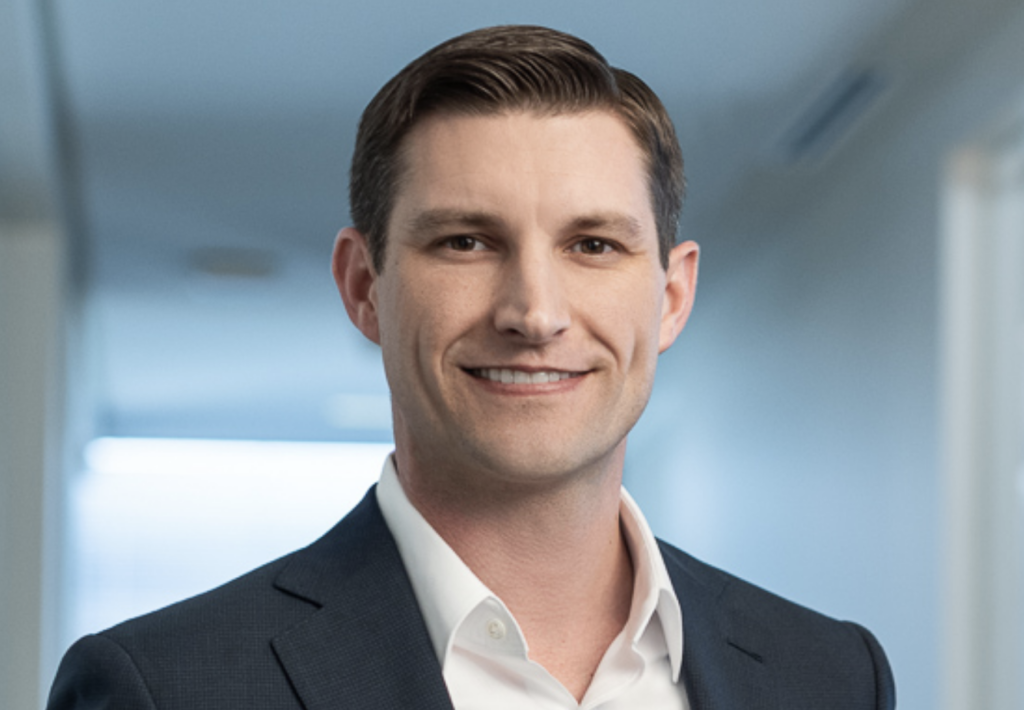 "We are joining a firm that is 130 years old. The task will be meshing two great histories."
— Tim Hudson
---
"I think it is amazing that the national insurance companies called a lawyer from Dallas – not from New York or Chicago – to lead its efforts," Thompson & Knight trial partner Tim Hudson said. "The insurance companies gave him full authority to settle claims, and he did it without litigation. As a result, the firm was able to spin this into a national insurance defense practice."
1914: No one at the law firm knows how Thompson and Knight met, but they became law partners with two other lawyers. Thompson specialized in insurance defense and Knight loved to be in the courtroom doing battle in trials. The duo hired Knight's son, Thomas, in 1918 and two of Thompson's sons, Will and H.F., in subsequent years.
TK founders and subsequent leaders believed in hiring newbie lawyers out of law school and training them. Of course, the compensation structure has changed. In the early years, first year lawyers were paid about $1,500 annually. Today, starting compensation for a lawyer right out of law school is $202,500 plus about $25,000 in annual bonuses.
1949: There were 20 attorneys employed by Thompson & Knight during its first 35 years. Knight died in 1936 at the age of 71. Thompson retired in 1942 and died seven years later. But lawyers at the firm had become known for their legal expertise in land titles, oil and gas law and litigation.
1956: TK did not know it at the time, but it made a historic hire when it offered Harold Kleinman, a U.S. Army veteran and UT Law graduate, a job for $300 a month. Considered a pioneer of the modern-day corporate M&A law practice in Texas, Kleinman represented Lennox International, Neiman Marcus, Lone Star Steel and Noble Energy in landmark acquisitions and mergers.
"I wanted to practice in Houston, but I was told by a partner there that I should not expect a job offer because the big law firms did not hire Jews or Blacks – though he did not use the word Blacks," said Kleinman, who notes that he was TK's 21st attorney. "I was told Thompson & Knight was looking for good young lawyers and it didn't matter that I was Jewish.
"It was a different world back then," he said. "We didn't charge hourly rates. We charged what we thought was fair, and based on the nature of the work and the result."
By 1960, however, Thompson & Knight had started charging clients by the hour and first year associate pay jumped 33%. That was when the firm hired Rust Reid for $400 a month, which was the same amount that Dallas County paid schoolteachers.
"First year associates were general lawyers, and we were available to do anything – litigation, tax work, real estate, whatever," said Reid, who billed clients $15 an hour that first year. "It gave us great experience in nearly every area of practice, which proved very help for the rest of my career."
In 1965, TK faced a crisis. Seven of its youngest but brightest lawyers, including Morris Harrell and brothers Robert and Talbot Rain, left the firm to start their own practice.
"The old guys were hanging on and the young Turks could not move up the ladder, so they left," Reid said. "The senior partners knew they had to do something, so they decided to make a bunch of younger lawyers partners, ended nepotism and implemented mandatory partner retirement at age 70.
"Everyone at the firm at that point except Jerry Buchmeyer ended up staying at Thompson & Knight for their rest of their careers," Reid said. "Thompson & Knight has always been a firm of great loyalty."
Buchmeyer stayed at TK until 1979, when he was appointed by President Jimmy Carter to the federal bench.
1973: That's the year that Thompson & Knight hired Southern Methodist University School of Law graduate Emily Parker as its first woman lawyer.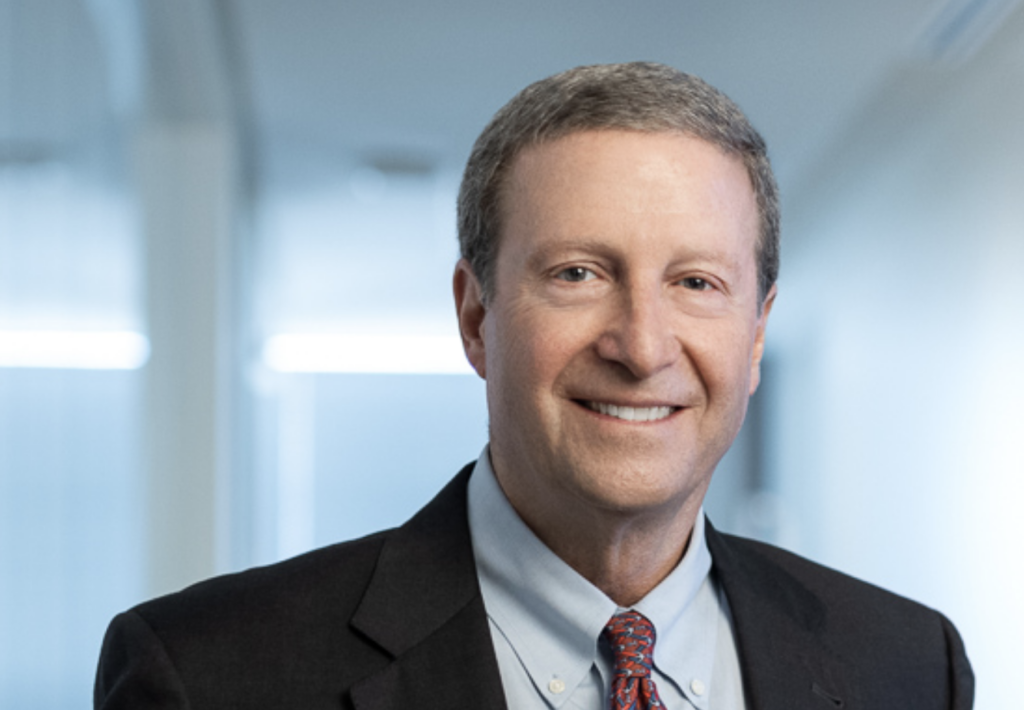 "If Mr. Kleinman – and yes, we called him Mr. Kleinman – told us to take our shoes and socks off and walk across hot coals but that he could not tell us why right yet, about 99% of us would have done it."
— Bruce Sostek
---
"I decided TK had a very professional atmosphere," Parker said. "Many law firms at that time seemed to be more of a boy's club or a frat house than a professional law firm."
Parker was promoted to partner in 1979 and became managing partner in 2012. Along the way, she secured a reputation as one of the nation's leading tax law experts.
In 2019, the American Bar Association recognized Parker with its distinguished alumni award, stating that she had won "more than 20 reported cases and victories in landmark cases from oil and gas taxation to real estate tax valuation." The ABA specifically pointed to the unprecedented win Parker achieved in Texaco Inc. v. Commissioner, which was a huge transfer pricing case relating to crude oil subject to Saudi Arabian pricing edict.
Kleinman said TK's hiring Parker was one of the smartest moves the firm made.
"We worried that clients would not want women lawyers working on their matters, but clients would call us and tell us to send them more women lawyers for their work," he said. "Once we overcame our own prejudices, the women lawyers showed us they were great lawyers."
The National Association of Law Placement reports that women made up 28% of the Thompson & Knight partnership in 2020. More than 52% of its associate ranks and 48% of its summer associates were women.
But only 10% of its partners were ethnic minorities, according to NALP.
"I don't think we have a great record or a great history with minorities – we should have worked harder and did better," Kleinman said.
To be fair, Thompson & Knight was far from the worst law firm in Texas regarding minority recruiting and retention. One-third of its summer associates last year were African American, Latino or Asian.
Kleinman took over as managing partner in 1976 and served in the position for a dozen years. During that period, the firm experienced enormous growth. It opened an office in Houston in 1978. TK's headcount nearly tripled – from 60 in 1976 to more than 150 in 1988.
The firm later added offices in Austin, Mexico City, London and New York. Lawyer count grew to about 300 in 2012.
The list of Thompson & Knight alumni is long, including U.S. Sen. John Cornyn, Judge Catharina Haynes of the U.S. Court of Appeals for the Fifth Circuit, Texas Supreme Court Justice Jeff Boyd, former Texas Supreme Court Judge Deborah Hankinson and billionaire businessman Trevor Rees-Jones.
"If Mr. Kleinman – and yes, we called him Mr. Kleinman – told us to take our shoes and socks off and walk across hot coals but that he could not tell us why right yet, about 99% of us would have done it," said TK intellectual property partner Bruce Sostek. "Thompson & Knight has been blessed with so many great lawyers."
As a senior associate, Sostek worked with TK partner R. Paul Wickes in 1986 representing Republic Bank of Dallas against the Hunt Brothers who sued the several banks claiming the financial institutions secretly plotted to bankrupt the billionaire siblings by loaning them money they could not repay. It was an historic litigation involving billions of dollars that ended up being decided in federal bankruptcy court.
"This law firm has been involved in so many monster cases," Sostek said. "It was the training of a lifetime."
Sostek said Kleinman and other Thompson & Knight senior partners instilled in younger lawyers the importance that they were "counselors for our clients as well as lawyers."
But then the national law firms, including Latham & Watkins, Kirkland & Ellis, Sidley and Simpson Thacher, opened Texas offices and slowly stole Thompson & Knight partners by offering larger platforms and more money.
Sostek and others said they are prepared to move forward Monday with their new law firm.
"Starting Monday, if I have an issue in Chicago or Washington or California, I can now call one of my new partners to help," Sostek said. "With Thompson & Knight based in Texas and Holland & Knight based in Florida, our firm has deep roots in the two hottest states for business opportunity."
Adds NGP's Zlotky, "It is not the time to write the obit for TK yet. This is an exciting opportunity. The things that made Thompson & Knight a great firm still make it a great firm – only under a different name."