Five law firms grew their Texas revenues in 2022 by $50 million or more. Three of the five were founded or headquartered in Los Angeles.
Gibson, Dunn & Crutcher, Latham & Watkins and O'Melveny & Myers were three of the fastest growing corporate law firms operating in Texas in terms of revenue and lawyer headcount during 2022, according to The Texas Lawbook 50.
The three firms with California roots had 368 lawyers who generated $595 million in their Texas offices in 2022 — up from 251 Texas attorneys in 2021 who brought in $422.7 million in business, according to The Lawbook 50.
Just seven years ago, the trio had fewer than 140 lawyers in Texas with revenues of $179 million. O'Melveny had no Texas offices in 2016. Neither Latham nor Gibson Dunn were in the Top 25 list for Texas lawyer headcount, and neither were in the Top 20 for Texas revenues. Both Gibson Dunn and Latham grew lawyer headcount by more than 35 percent in 2022.
In 2022, Latham ranked No. 10 in The Lawbook 50 with $271.1 million in Texas revenues — up almost 24 percent from 2021 and only $3.4 million behind Dallas-based Winstead. Gibson Dunn's lawyers in Texas generated $257.7 million last year — an increase of 36.6 percent over 2021 — and ranked No. 11 on The Lawbook 50.
"It was a great year of growth for us," said Latham's Tim Fenn, who is managing partner of the firm's Houston office.
O'Melveny, which opened in Texas in 2021 with 11 attorneys, debuted on the The Lawbook 50 revenue ranking in 2022 at No. 44 with $66.2 million — a 342 percent jump over its 2021 total.
"Lawyers go where the money is, and right now there is more money in Texas than in just about any growing legal market," said Kent Zimmermann, a law firm consultant with Zeughauser. "These three firms have wisely identified Texas as a market for growth and expansion."
Leaders at all three law firms say they are not finished growing in Texas.
O'Melveny
During its first two years in Texas, O'Melveny has grown at Kirkland & Ellis-like speed.
"We didn't want to join a law firm that was just putting a toe in the water in Texas," said O'Melveny litigation partner Tim Durst. "We wanted to know the firm had a commitment. We are going to add more lateral partners in 2023."
Chrissy Metcalf
Chrissy Metcalf, managing partner of O'Melveny's Dallas office, said the firm is moving into new office space in November that will provide room for about 100 lawyers — double the current roster. O'Melveny also has 12 attorneys in Houston and 11 in Austin.
"We are focused on being full service for all of our clients' needs in Texas," said Metcalf (pictured left), who joined O'Melveny in January 2022 from Locke Lord.
Founded in 1885 in Los Angeles, O'Melveny has more than 740 lawyers in 18 offices worldwide and global revenues that exceeded $1 billion for the first time in 2022.
O'Melveny opened with a bang in 2021 with the hiring of Baker Botts litigation partner Durst, who counts AT&T among his clients, and Norton Rose Fulbright bankruptcy partner Lou Strubeck, who co-led the Brazos Electric Coop restructuring.
In July 2022, O'Melveny added private equity partner Garrett Johnston from McGuireWoods, energy transactions partner Ryan Sears from Gray Reed and former federal prosecutor and crypto and cyber law expert Sid Mody from the U.S. Attorney's Office in the Northern District of Texas.
"Firm leaders are thrilled at how quickly we have grown in Texas," said Whit Roberts, an M&A partner who joined from Locke Lord in January 2022. "By any measure, 2022 was a fantastic year for us. The firm wants us to keep going, to add more lawyers in Texas."
From January 2022 through May 2023, O'Melveny lawyers in Texas reported working on nine M&A transactions with a combined value of $640 million, according to The Texas Lawbook's exclusive Corporate Deal Tracker, which documents all reported transactions handled by lawyers in Texas.
O'Melveny trial partner Daniel Petrocelli and now retired Gibson Dunn partner Rob Walters successfully represented AT&T in the antitrust litigation with the U.S. Department of Justice regarding AT&T's acquisition with Time Warner. Petrocelli has another high-profile client in Texas: rapper Travis Scott, who is a defendant in more than 200 lawsuits pending in Harris County related to the 2021 Astroworld tragedy.
Gibson Dunn
No firm grew its Texas revenues more in 2022 than Gibson Dunn.
Founded in 1890 in Los Angeles, Gibson Dunn has nearly 1,700 lawyers in 20 offices worldwide and reported revenues of $2.74 billion in 2022. Measured by revenues, it is the ninth largest law firm in the U.S., according to the American Lawyer.
Gibson Dunn opened its Dallas office in 1984, but the firm stayed small until 2011 when a group of notable lawyers joined. The group was led by Walters, who was then GC at Energy Future Holdings, and by Vinson & Elkins corporate transactions partner Jeff Chapman.
In 2016, the firm reported $74 million in revenue in its Texas office.
In April 2017, Gibson Dunn launched its Houston office by hiring six young Baker Botts transactions partners, including Hillary Holmes, and Latham partner Michael Darden.
"When I started, we had seven lawyers in Houston," Holmes said. "Now we have 70."
The Texas Lawbook 50 shows that Gibson Dunn's revenues in Texas jumped from $188.7 million in 2021 to $257.7 million last year. The $69 million in revenue growth was more than any other law firm operating in Texas in 2022.
Gibson Dunn's growth has been the result of a combination of significant litigation matters, including representing Vistra and Luminant in the Winter Storm Uri litigation, and a thriving corporate transactional practice.
Indeed, Gibson Dunn has added some high-profile lateral partners during the past 18 months, including retired judge Gregg Costa from the U.S. Court of Appeals for the Fifth Circuit, energy transactions partner Mike Piazza from Willkie Farr, former ExxonMobil assistant general counsel David Woodcock, former Simpson Thacher corporate funds partner James Hays, former Akin Gump climate change and corporate governance partner Cynthia Mabry and oil and gas transactions partner Rahul Vashi from Kirkland & Ellis.
"Every partner we added is a strategic fit," said Holmes, who is co-partner in charge of the firm's Houston office. "They must be a team player. We've turned down several people who had a good book of business, but they were not a good strategy or cultural fit."
During 2022, Gibson Dunn's lawyers in Texas reported work on 53 M&A transactions with a combined deal value of $49 billion. In 2023, the firm's lawyers in Texas have worked on 15 deals valued at $5.7 billion as of May 31. Gibson Dunn lawyers also worked on 15 capital markets transactions in 2022 valued at $17 billion. The firm's Texas lawyers have handled 11 CapM transactions during the first five months of 2023 with a value of $9.6 billion.
"Demand was a bit bumpy in 2022," said Holmes, who noted the firm handled a lot of middle-market transactions. "Just because a deal is $5 billion, it doesn't mean it is the most important or even the most complex. Smaller deals might be more complex and require more work."
Gibson Dunn's litigation team in Texas was extremely active in 2022 and into 2023. The firm's Texas lawyers started 2022 with a huge $1 billion court victory for Keurig Dr Pepper against BA Sports Nutrition and Coca-Cola in a breach of contract dispute. The case was recognized by the Association of Corporate Counsel's DFW Chapter and The Texas Lawbook as the 2022 DFW Business Litigation of the Year.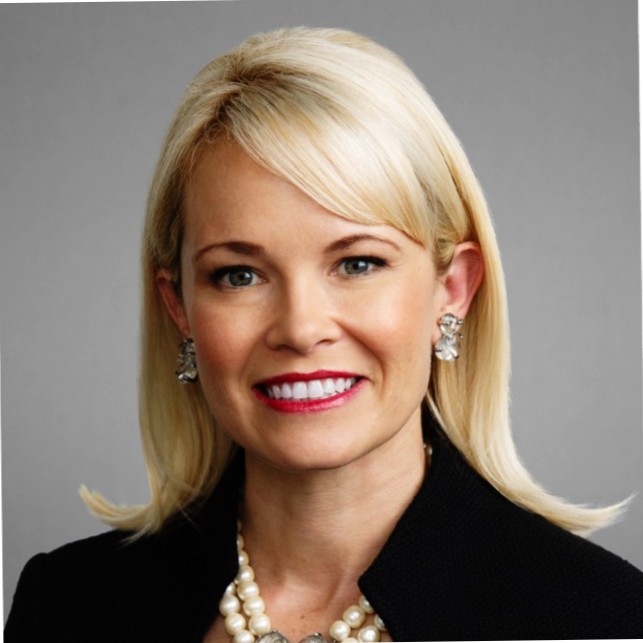 Hillary Holmes
Dallas partners Mike Raiff and Allyson Ho have been leading a team of Gibson Dunn lawyers on the Winter Storm Uri litigation, which is being fought in multiple courts simultaneously. And new partner Gregg Costa just won a significant trial in Houston bankruptcy court for a group of lenders in the multibillion-dollar restructuring of Serta Simmons.
"When you add partners the caliber of Gregg Costa, Michael Piazza, David Woodcock, it is important to hire quality associates to work with them," said Collin Cox, co-partner in charge of Gibson Dunn's Houston office. "We want the laterals that we hire for this to be their last career stop."
"Litigation has not cooled off at all," Cox said. "We are blessed to have some of the thorniest and most contested issues in the country underway here. It has been remarkable to be the go-to law firm for companies such as Chevron, Meta, Amazon and Salesforce in the most complex commercial litigation matters."
Latham & Watkins
While a handful of national corporate law firms had offices in Texas, the current wave was ignited in 2010 by Latham.
Founded in 1934, the Los Angeles-rooted global firm has about 3,300 lawyers in 28 offices globally. Latham reported $5.3 billion in revenues in 2022, ranking second only to Kirkland, according to the American Lawyer.
After plateauing in revenues generated by its Texas lawyers between 2015 and 2018, Latham has witnessed extraordinary growth over the past five years.
In 2018, Latham's lawyers in Texas generated $108 million. After five consecutive years of double-digit percentage growth, Latham had about $271 million in revenues in 2022 from its Texas attorneys, according to The Lawbook 50. The firm also significantly increased its lawyer headcount in Texas — from 123 in 2021 to 168 last year.
In 2022, Latham had several prominent lateral hires, including Willkie Farr corporate transactional partners Bruce Herzog and Scott Miller, White & Case project finance partner Christopher Peponis, V&E deal partner Trina Chandler and Sarah Fortt of V&E, who co-chairs Latham's ESG practice.
"We've seen a lot of growth around private equity and infrastructure. They go hand in hand," said Fenn of Latham.
Latham worked on 90 M&A deals in 2022 with a combined value of $74.8 billion. During the first five months of 2023, Latham's lawyers in Texas have reported 24 transactions valued at $10.2 billion, according to the Corporate Deal Tracker.
The CDT shows that Latham's Texas lawyers worked on 30 CapM transactions during 2022 with a value of about $15 billion. In 2023 so far, Latham attorneys in Texas have handled 13 CapM transactions with a combined dollar value of $4.36 billion.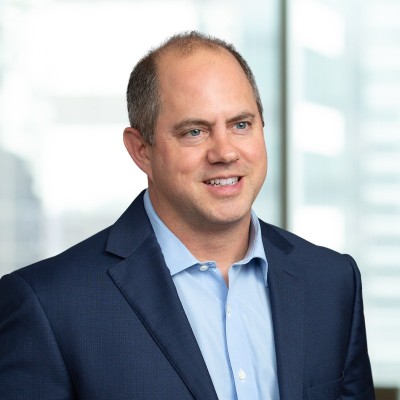 Sam Zabaneh
The CDT shows that Latham's Texas lawyers worked on 30 CapM transactions during 2022 with a value of about $15 billion. In 2023 so far, Latham attorneys in Texas have handled 13 CapM transactions with a combined dollar value of $4.36 billion.
"2022 played out about the way we thought it would — CapM slowed, venture capital and private equity stayed steady," said Sam Zabaneh, Latham's office managing partner in Austin.
Fenn said several CapM transactions that were in the works in late 2022 and in 2023 have been on hold.
"It means there's more of a big backlog for the end of this year, and we as a firm are prepared," he said.
Latham's Austin office, which opened in September 2021, has space for up to 80 lawyers. The firm launched in Austin with prolific lawyers such as corporate transactions partners Mollie Duckworth from Baker Botts, Scott Craig from Wilson Sonsini and Zabaneh and Jenifer Smith from DLA Piper.
"We are super confident that we are going to grow this office bigger," Zabaneh said.