© 2014 The Texas Lawbook.
By Natalie Posgate – (October 20) – It's been a busy Monday for Texas lawyers at Porter Hedges, Locke Lord, Latham & Watkins and McGuireWoods, who are involved in three deals that total to $12.6 billion.
In the largest deal, Houston energy transactional partner Jeremy Mouton and environmental partner Ragna Henrichs of Porter Hedges co-advised a deal with the Commercial Law Group for Chesapeake Energy Corporation's agreement to sell $5.4 billion worth of Southern Marcellus Shale and Eastern Utica Shale assets to Houston-based Southwestern Energy Company.
It's the first time for Porter Hedges to represent Chesapeake in a transactional matter, but Mouton has handled previous deals for the Oklahoma City-based oil and gas company.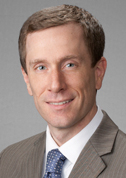 Before joining Porter Hedges last year, he was with the Commercial Law Group, which serves as Chesapeake's primary counsel for acquisitions and divestitures. Mouton has advised Chesapeake in multiple billion-plus dollar joint ventures in various shale plays.
For the current transaction, Porter Hedges said that it worked exclusively with Southwestern's in-house counsel – more specifically, General Counsel John Ale and Assistant General Counsel Rick Ogle. Before becoming Southwestern's GC last year, Ale was the GC at Occidental Petroleum Corporation. Before going in-house, he was a partner at Skadden, Arps, Slate, Meagher & Flom and Vinson & Elkins.
The deal is expected to close in the fourth quarter of 2014.
Latham also announced Monday that it advised Denver-based QEP Resources, Inc. in its agreement to sell its $2.5 billion midstream business to San Antonio-based Tesoro Logistics, LP, which was advised by McGuireWoods.

Houston partner Michael Dillard led Latham's deal team, which included fellow Houston partner Joel Mack; associates John Greer, Eric Willis, Katie Barnhill and Alicia Handy; and attorneys from the firm's Los Angeles and Washington, D.C. offices.
Previously, Latham represented QEP for the initial public offering of QEP Midstream Partners, LP, as well as various debt offerings.
David Ronn, a partner in McGuireWoods' Houston office, led the deal for Tesoro, and received assistance from Houston associate Ryan Giggs and attorneys from the firm's Chicago, New York and Washington, D.C. offices.
In-house counsel involved from Tesoro included Associate General Counsel Barron Dowling, Carrie Ryan and Chakira Gavazzi.
The transaction is expected to close before the end of 2014 and is subject to customary closing conditions and regulatory approvals. QEP said in a statement that it will use the cash to help maximize shareholder value.
New York law firm Wachtell, Lipton, Rosen & Katz also provided legal advice to QEP.
In the third deal, Locke Lord advised Louisiana-based Cleco Corporation in its $4.7 billion agreement to be acquired by a North American investor group led by Macquarie Infrastructure and Real Assets (MIRA) and British Columbia Investment Management Corporation (bcIMC).
Houston partner Bill Swanstrom led the Locke Lord team, which also included fellow Houston partners David Taylor, Brit Nelson, Mike Rutledge, Ben Cowan, Ed Razim and Dale Smith; associates Pamela Taylor, Vince Cangolosi and Ben Smolij; and Austin partner Michelle Earley.
A non-Texas team of Hunton & Williams lawyers advised the independent members of the Cleco board of directors in the deal. Kirkland & Ellis represented MIRA and Skadden, Arps, Slate, Meagher & Flom advised bcIMC.
After the closing of the transaction, which is anticipated in the second half of 2015, Cleco will continue to operate as an independent company led by local management and will maintain its headquarters Pineville, La.
Cleco is a public utility holding company that owns Cleco Power LLC, which generates, transmits, distributes and sells electricity primarily in Louisiana. It serves approximately 284,000 customers in Louisiana.
© 2014 The Texas Lawbook. Content of The Texas Lawbook is controlled and protected by specific licensing agreements with our subscribers and under federal copyright laws. Any distribution of this content without the consent of The Texas Lawbook is prohibited.
If you see any inaccuracy in any article in The Texas Lawbook, please contact us. Our goal is content that is 100% true and accurate. Thank you.