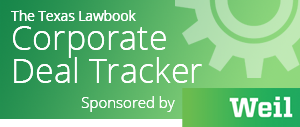 Though the type of securities offerings that companies issued differed from 2015 to 2016, the Texas law firms and lawyers behind the offerings stayed pretty close to the same, according to new data from The Texas Lawbook's Corporate Deal Tracker.
The Houston offices of two law firms, Vinson & Elkins and Latham & Watkins, dominated offering count last year, the data shows. Of the 303 capital markets deals reported to the Corporate Deal Tracker in 2016, V&E and Latham handled 197 – or 65 percent – of them. Moreover, 15 of the 20 largest offerings in 2016 involved V&E or Latham (or both).
Thirteen out of the 19 law firms improved their offering count in 2016. Beyond V&E and Latham, other firms that significantly increased their offering count from the previous year included Norton Rose Fulbright (63 percent), Jones Day (700 percent) and Porter Hedges (100 percent).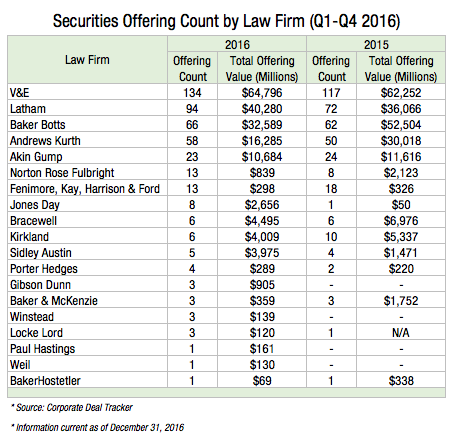 Aside from the significant change in offering work some law firms underwent, the rankings themselves stayed close to the same in 2016 from the prior year. V&E placed first in the league tables for a second year in a row. The 134 capital markets deals V&E's Texas offices handled in 2016 marked a 15 percent uptick from the 117 they handled in 2015. Latham, which placed in second, increased its offering count by 30 percent. Though the 94 offerings Latham handled is an impressive figure, it still fell 42 percent short of the amount that V&E worked on. Baker Botts, Andrews Kurth Kenyon and Akin Gump took third, fourth and fifth place, as they had the year prior.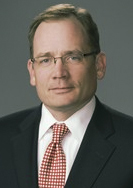 On the individual lawyer rankings, a Latham lawyer, Sean Wheeler, took home the grand prize. Last year, the Houston-based partner led or co-led 29 offerings for issuers and underwriters combined.
Wheeler's offering work ranged from GasLog Partners' $53 million equity offering of common units to Anadarko's $3 billion debt offering of senior notes. Nearly all of Wheeler's offering work (69 percent) occurred during the second half of the year – a reflection of when the market significantly stabilized for energy companies. Close to half – 45 percent – of Wheeler's offering work occurred in the fourth quarter, which is when OPEC finalized the deal to cut output.
"I'd say I'm extremely pleased and extremely blessed to work on so many offerings and for the pipeline to remain as full as it is," Wheeler said. "It's one of those things where you're just thankful for what you have and the market keeps moving forward."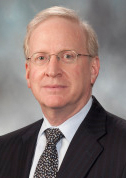 Wheeler also ranked No. 1 for representing the most underwriters, but Dallas Akin Gump partner Seth Molay handled the most offerings in 2016 as lead issuer's counsel. Offerings issued by two independent E&P companies, Oklahoma City-based Gulfport Energy and Midland-based Diamondback Energy, made up 75 percent of Molay's offering work.
In any category (lead issuer's counsel, lead underwriter's counsel or issuers + underwriters combined), most of the top 10 lawyers ranked for leading the most offerings were from either Latham or V&E. The exceptions are Andrews Kurth Kenyon's Mike O'Leary and Bill Cooper and Baker Botts' Mollie Duckworth and Josh Davidson.
On the issuer's side, lawyers in the top five besides Molay were all from V&E: Ramey Layne, David Oelman, Julian Seiguer and Doug McWilliams. On the underwriter's side, three out of the top five were from Latham: Wheeler, David Miller and J. Michael Chambers. Besides O'Leary, all lawyers in the top five for the issuer's and underwriter's combined category were from V&E or Latham. After Wheeler (No. 1), Chambers, O'Leary and Latham partner David Miller were in a three-way tie for second; and Seiguer, McWilliams and Oelman were in a three-way tie for fifth.
As a reflection of the dominance that energy deals took in capital markets, 65 percent of capital markets lawyers in the database in 2016 were based in Houston. The second-most represented city was Dallas (22 percent of capital markets lawyers), then Austin (11 percent), then San Antonio (2.5 percent).
(Editor's Note: the rankings are affected by how many lawyers were the solo leads on offerings versus co-leads. Offerings that included two lawyers from the same law firm listed as lead attorneys received a half-credit each instead of a full credit. The full securities data can be found at the bottom of the Texas Lawbook homepage.)