© 2012 The Texas Lawbook.
By Mark Curriden, JD
Senior Writer for The Texas Lawbook
Vince Murchison possesses a last name that is synonymous in Texas with oil and gas. He's done his fair share to continue the notion by becoming one of the leading lawyers handling pipeline work.
A 1991 graduate of the University of Texas School of Law, Murchison has announced that he is following a recent trend of big firm lawyers starting their own boutique practices.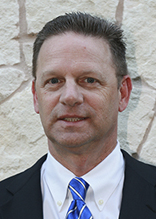 A former energy law partner at global law firms SNR Denton and Jenkens & Gilchrist, Murchison has more than two decades of experience representing clients on regulatory, operational and transactional matters for the energy pipeline industry.
Between 1995 and 2010, Murchison worked on legal matters related to the Longhorn Pipeline, which runs 700 miles from Houston to El Paso and delivers oil and gas to terminals on the U.S.-Mexican border.
"The pipeline industry is very busy," he says. "I know all the complexities that come with designing, building and maintaining pipelines.
"The next 10 years will see a lot of pipeline legal challenges, from acquiring right-of-ways and the political issues surrounding the development of new pipelines to the increased scrutiny and regulation of the sector."
Murchison, who received his bachelor's degree from Texas A&M University, says he's opening his own shop because it frees him from the shackles of large law firm rate structures. He says he will probably add additional lawyers in the near future.
"If the last week is any indication, I will need to add a senior associate very soon," he says. "My phone has been ringing steadily from potential clients."
Murchison currently serves on advisory boards for the American Petroleum Institute and the Association of Oil Pipelines, which are responsible for monitoring and influencing federal energy policies. He also is active in the Energy Law and Environmental Law sections of the American Bar Association and State Bar of Texas.
© 2012 The Texas Lawbook. Content of The Texas Lawbook is controlled and protected by specific licensing agreements with our subscribers and under federal copyright laws. Any distribution of this content without the consent of The Texas Lawbook is prohibited.