Averill Conn
Averill Conn was working at home in the fall of 2020, as were most of us, due to the Covid-19 pandemic shutdown.
After spending a decade as in-house counsel at NRG Energy working on legal issues surrounding carbon capture, electric vehicles and other renewable energy projects, Conn joined Sidley Austin to advise its clients who were developing and financing similar projects.
Conn received "a cold call from a headhunter" looking to hire an experienced attorney to support Vitol's power, gas and renewables businesses. She had never taken a job through a recruiter and wasn't looking to make a move.
"But I've always made it a point to pick up the phone or read the email, if for no other reason than to know what else is out there," she said. "I think it's just as important to make an affirmative decision to stay in a job as it is to leave it. No small part of me took the initial meeting with Vitol's head of HR just to get out of the house."
"More than two years later, and I'm so glad I took that call and those first informal meetings over breakfast and coffee," she said.
Vitol executives are even happier that she did.
During the past 29 months at Vitol, Conn has played a key role in the following projects:
The acquisition and financing of three wind farms in Pennsylvania from a subsidiary of BlackRock;
The acquisition and repowering of Big Sky Wind, a 240 megawatt wind farm in Illinois;
The negotiation of a long-term physical power and renewable energy credits purchase agreement from Vitol's Big Sky Wind farm in Illinois to AES Corporation;
The establishment of VC Renewables, Vitol's solar and battery storage development platform;
The negotiation of a long-term Renewable Energy Certificates purchase agreement with Meta Inc. in connection with Vitol's Ocotillo Wells solar project in San Diego County, California.
The negotiation of long-term virtual power and RECs purchase agreements from two of Vitol's utility scale solar facilities in PJM to AT&T;
The negotiation of bill credit purchase and sale agreements with McCain Foods USA in connection with two of Vitol's distributed solar generation resources in Maine; and
Vitol's anchor investment in FlexGen Power Systems Inc., a leading integration services and software technology provider for energy storage solutions.
"At Vitol, I am able to combine all my varied experiences and knowledge, from trading and structured products to M&A and project development, into a single job where no day looks like the next," Conn told The Texas Lawbook in an interview. "[After] nearly 17 years in practice, it's really exciting to be given the opportunity to expand my toolkit."
The Association of Corporate Counsel and The Texas Lawbook are pleased to honor Vitol Associate General Counsel Averill Conn with the 2023 Houston Corporate Counsel Award for Senior Counsel of the Year for a Large Legal Department.
ACC Houston and The Lawbook will honor Conn and other recipients at the 2023 Houston Corporate Counsel Awards event on May 4 at the Four Seasons Hotel in Houston.
Premium Subscribers: Click here for a Q&A with Averill Conn where she shares tips for outside counsel and describes what excites her about building Vitol's renewables platform.
"With almost two decades of experience in the energy sector, Averill has been at the forefront of the cultural zeitgeist as the world transitions from gas and coal to renewables," said Sidley Austin partner Jessica Adkins, who nominated Conn for the award.
To play off the words of country music legend Barbara Mandrell, Conn was renewable energy before renewable energy was cool.
"[Averill's] work in both the electric vehicle infrastructure and carbon capture spaces at her previous employers is now almost a decade old," Adkins said. "Sitting at intersection of energy and new technology, Averill has helped move the power markets forward."
Conn works across disciplines by collaborating with colleagues in origination, investments, finance, treasury, engineering, construction and operations as Vitol rapidly scales up its business in wind, solar, energy storage solutions and decarbonization.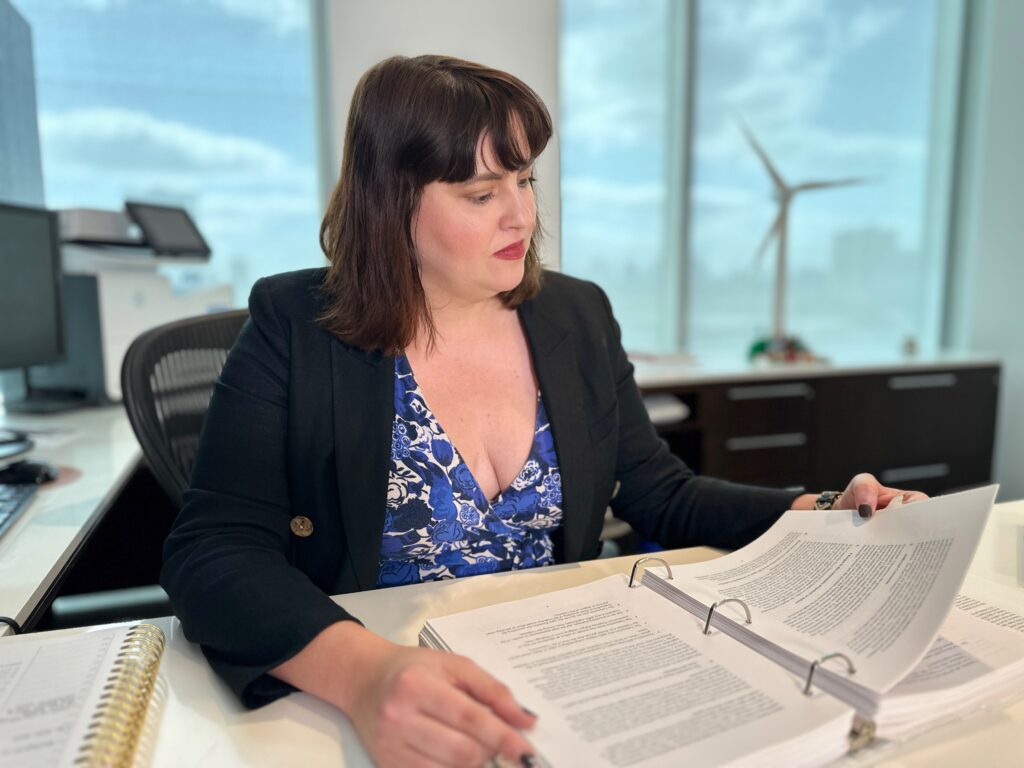 "Averill is solutions-oriented and works closely with her colleagues to help the company achieve strong results," Adkins said.
Vitol General Counsel Ernie Kohnke said renewable energy is "a very complex area of the law with an ever-changing regulatory landscape."
"Averill does a great job keeping up with the latest developments that affect her clients and their deals [and] a great job distilling these complex subjects for her clients to explain issues and risks, allowing them to make better-informed decisions when negotiating transactions," Kohnke said.
"Averill joined the company less than a month before Winter Storm Uri hit, and her expertise in natural gas and electricity markets were suddenly in very high demand," Kohnke said. "She did an excellent job giving advice in real time to help the company navigate a difficult and extremely fluid situation, then helped negotiate the counterparty disputes which naturally arose from that situation."
Akin partner Matt Kapinos said, "First and foremost, Averill is a great lawyer."
"Averill listens to all positions yet does not lose track of what she is trying to accomplish," Kapinos said. "She uses all of the assets and resources she has at her disposable and makes sure that that they are working efficiently and effectively."
"Averill sees the complete transaction — successfully balancing the achievement of the commercial objective with the need to strongly protect the company," he said. "She combines attention to detail with a practical understanding of risk and a measured application of the needed contractual protections."
Conn is a fifth generation Texan who has the law in her DNA.
Her mother and father actually met while taking the Texas bar exam in Austin in 1973. Her mom became a prosecutor in Bexar County and later a commercial litigator. Her father, Mike Harrington, practiced corporate law at Vinson & Elkins for 45 years until he retired in 2019. Conn's uncle was an appellate lawyer for Norton Rose Fulbright in San Antonio.
"I often joke I went to law school because I lacked the creativity to think of something else to do," she said. "I majored in classical civilization, which didn't exactly lend itself to a job straight out of college, especially since I graduated during the post-dot-com bubble burst/post-Enron era."
"As a child, I wanted to be a children's book illustrator. I was obsessed with Quentin Blake, who illustrated most of Roald Dahl's books," she said. "But my mother maintains that my teachers were telling her that I should be a lawyer from a very young age, so perhaps that was always my calling."
In high school, Conn ran the student newspaper and led the debate team.
"It was a bit of a foregone conclusion that I was law school-bound," she said.
After graduating from Yale University in 2003, Conn earned her law degree from the University of Texas in 2006. She spent two years in the energy finance group at Bracewell. She spent six months seconded at Citigroup Energy's trading floor.
"It was terrific experience as it gave me a deeper understanding of trading and trading contracts than I ever would have gotten at a firm," she said.
In July 2008, Conn joined the legal department at Reliant Energy.
"At the time, I felt like I knew what Big Law life was like, having grown up with a V&E partner as a father, and I wanted to see what other types of opportunities were out there for transactional attorneys," she said.
But Conn said her timing in joining Reliant "was absolutely horrendous," as Hurricane Harvey hit Houston, Lehman Brothers collapsed and Reliant went into "strategic alternatives."
"The next year or so proved to be very stressful, and I was very surprised to find myself on the list of persons 'sold' as part of NRG's acquisition of the Reliant retail business," she said. "In retrospect though, I was so fortunate to join NRG in 2009 and to spend the next eight years there."
At NRG, Conn worked on "some incredible and forward-looking projects like carbon capture and electric vehicle infrastructure"
"It's at NRG where I found my passion for project development and renewables," she said.
In May 2018, Conn returned to Big Law, joining Sidley as counsel, before joining Vitol in January 2021.
Conn's first major transaction at Vitol was the sale of the company's renewable natural gas projects to Amp Americas.
"Being on the sell-side is always a lot of work for an in-house attorney, but it was all the more challenging not really knowing my clients, not having the history on the assets," she said. "I had to get up to speed very quickly."
More recently, Conn ran legal point on the acquisition of Delaware Basin Resources by VTX Energy Partners, Vitol's upstream management team based in Austin. The assets comprised 35,000 net leasehold acres and 46,000 surface acres across Reeves and Pecos counties in Texas, with current daily production of approximately 40M barrels of oil a day.
Vinson & Elkins chair Keith Fullenweider said Conn's "sharp business acumen" is one of her greatest strengths.
"She understands the law and how it applies to representing Vitol, but her value reaches far beyond that," Fullenweider said. "She has a deep understanding of her internal client's practical motivations and constraints — economic, financial, logistical, for example — and those of her company's counterparties. This inherent business insight enables Averill to be an influential decision-maker, and take a solutions-oriented approach that moves transactions forward quickly and efficiently."
"Averill is collaborative to her core," he said. "When you work with her, you feel like you're part of her team, with shared ownership of the project you're working on together."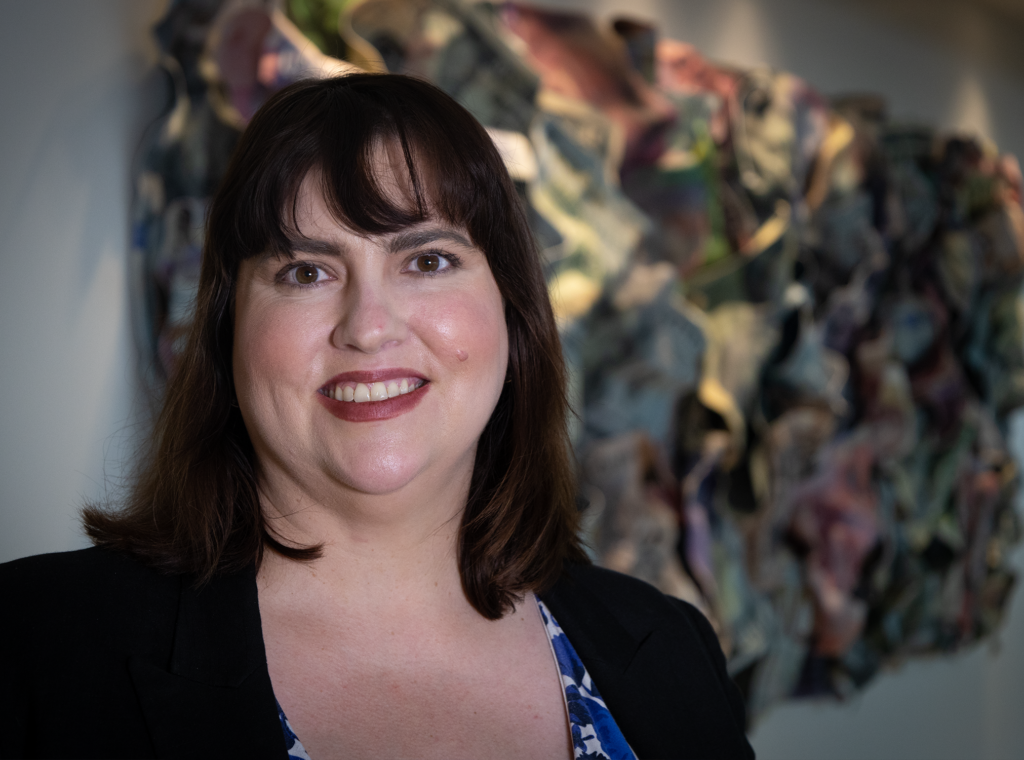 Conn said she "loves novelty."
"I've never wanted to just recycle the same credit agreement or purchase agreement over and over again," she said. "My favorite projects are those where my clients are trying to do something that has never been done before, such as install a network of public EV charging stations in Houston back in 2011; or never been done at scale, such as the development, financing and construction of the Petra Nova carbon capture facility outside Houston, which at the time was the largest post-combustion carbon capture facility in the world.
"It's hard to be the first — you're often drafting from a blank page, and there's so much education and advocacy involved in getting stakeholders on board," Conn said. "It requires creativity and informed risk-taking. But once you figure out all the puzzle pieces and lay that groundwork, it's so much easier to get Project Two done, then Project Three, and so on."
Conn said that Vitol's business, like others in the energy industry, has been greatly "impacted by recent geopolitical events."
"Now, more than ever, you really have to know what you're doing if you want to participate in these markets," she said. "At the same time, we're seeing a growing and consistent move towards alternative and renewable sources of energy, both because of their environmental impact as well as growing concerns around energy independence and reliability that recent events have brought in stark relief."
"It's a very exciting time to be in the energy space — and the renewable energy space in particular," Conn said. "After spending more than a decade working on wind, solar, carbon capture and electric vehicle projects, it's exciting to see so much more buy in, especially from large, traditional energy players, like Vitol."