New Year's Eve is almost always special. But for William Marsh, general counsel and senior vice president of Cactus Inc., Dec. 31, 2022, was especially so.
On that date Cactus, which manufactures and sells wellhead and pressure-control equipment, agreed to acquire FlexSteel Technologies Holdings, which designs and manufactures spoolable tubing for offshore oil and gas wells.
The deal was a complex, $621 million deal and a game-changer for Cactus. And although negotiations had begun barely a month after he arrived at Cactus, Marsh shepherded the transaction — and the transactions within the transaction — from start-to-finish with a dedication and aplomb that surprised absolutely no one who knows him.
"For most, getting used to a new management team and starting work on a potential transaction worth about 30 percent of the company's net value would be the most challenging part of the deal," noted Bracewell partner Jason Jean. Bracewell advised Cactus as outside counsel on the FlexSteel deal.
"Not only was this Cactus' largest-ever transaction, but the company was still aiming to prove itself as a serious player in the crowded and complicated oil and gas wellhead space."
But Marsh said that the comradery which developed as the deal progressed is a large part of his attraction to in-house jobs in the first place.
"A motivating factor for me to join Cactus was to be part of a team," says Marsh. "The FlexSteel closing was a real team effort from many different people at Cactus. We all worked together and appreciated each other's contribution."
That teamwork displayed in the acquisition of FlexSteel has earned Cactus Inc. its nomination as a finalist in the 2023 Houston Corporate Counsel Awards for M&A Transaction of the Year. Finalists and winners will be honored May 4 by Association of Corporate Counsel's Houston Chapter and The Texas Lawbook.
For Cactus, the deal is transformative. By providing a new and highly marketable product line, the deal puts Cactus in a position to expand its relationships with existing customers while allowing it to capture new ones through FlexSteel's client base.
Marsh may not have been born to be a lawyer, but as the son-of-a-son of a lawyer his upbringing in Dallas certainly suggested the choice. His grandfather was a lawyer. His father was a lawyer at Thompson & Knight before going in-house with a client. And the family business made a clear and early impression.
"It always seemed like a good profession," says Marsh. "My dad had relationships with [Thompson & Knight] clients, and their clients seemed to appreciate the work he did."
He majored in accounting at Brigham Young and worked briefly for Arthur Young (now Ernst &. Young) before heading to BYU's J. Reuben Clark Law School where he graduated in 1984.
Out of law school he worked for Jones Day and, later, at Ballard Spahr. At both stops he found mentors who helped shape his resume for what would later become an in-house career.
"I wanted to be more entrepreneurial. That is why I left accounting for law school. I enjoyed working in private practice but always had a goal to be a general counsel and work closely with a management team."
By the time he arrived at Cactus in May 2022, Marsh was already known as a serious player in the M&A space. He was counsel at Bracewell, after having been chief legal officer of Baker Hughes Company, serving as vice president and general counsel from 2013 to 2017. He had been a partner with Ballard Spahr before joining Baker Hughes in 1998.
"At both Jones Day and Ballard Spahr, I developed a strong relationship with a senior lawyer that helped guide me through the law firm process and learn how to deal with clients," Marsh said. "That experience help prepare me for dealing with in-house clients. In addition, I was able to work closely with my predecessor as general counsel at Baker Hughes, who taught me a lot about balancing business risks and legal risks and the importance of compliance and a compliance culture."
"At Baker Hughes, I had the chance to work with several different management teams, whether product line management, regional management or executive management. Being in-house also provides greater continuity. As outside counsel, I would work on an acquisition, but once the closing binder was done, I was on to the next project. Being in-house, you live with that acquisition for the rest of your career in some cases," Marsh said.
Stephanie Schroepfer, a partner at Norton Rose Fulbright, has known Marsh for several decades. When Marsh was at Baker Hughes she witnessed his work ethic in a variety of significant deals: Baker Hughes' acquisition of BJ Services; its ill-fated purchase by Halliburton; the subsequent sale of Baker Hughes to GE; and GE's divestment of Baker Hughes only two years later.
"Will is in the top tier of global energy transactional attorneys. He comes to the negotiating table uncannily prepared. He typically thinks many chess moves ahead of his client's counterparties and opponents. Will typically walks away from the table having achieved everything that was important for his client while mitigating his client's residual risks," says Schroepfer.
What distinguishes Marsh, however, is his character, Schroepfer says.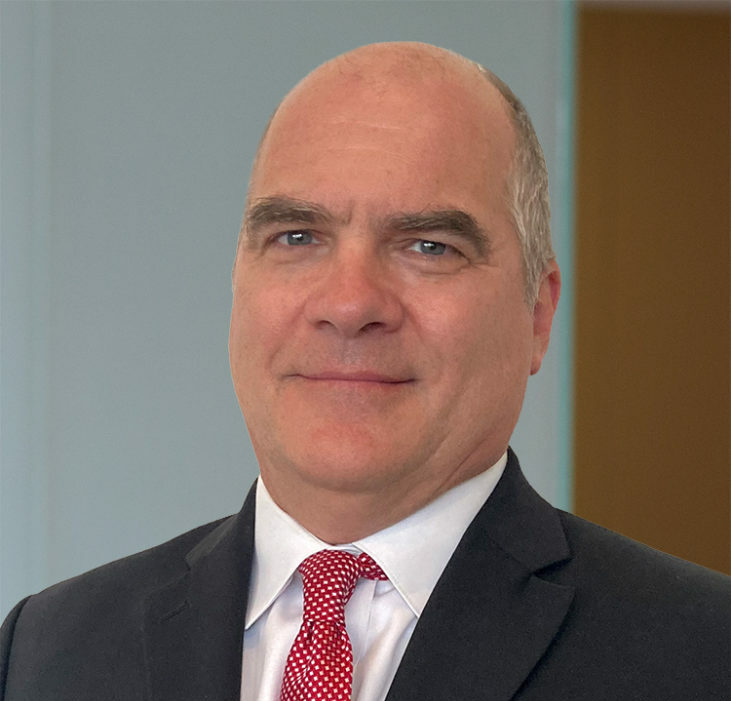 "Will has the attributes demonstrating rare intelligence. He listens far more than he speaks. He gathers information. He easily learns other professionals' arcane specialized areas well enough to converse in a sophisticated manner with them in their language and to help identify risks and solutions. He is humble," says Schroepfer.
Moreover, she says, he exhibits leadership in small, thoughtful ways.
"He is there with his team during the day, and he is still there in the evening after telling others to go home to rest. He is there in the morning making coffee for others though he does not drink coffee himself," Schroepfer says.
The FlexSteel deal closed in March, two months after it was announced. But to be properly appreciated the deal should be considered in its various details.
First, FlexSteel and its affiliates combined through the merger of its holding company, HighRidge Resources, Inc., and a newly formed Cactus subsidiary LLC, Atlas Merger Sub. In addition to the $621 million upfront consideration, there is a potential future earn-out payment of up to $75 million to be paid in mid-2024, provided FlexSteel meets specific revenue growth targets.
The company is financing the acquisition through a mix of cash, debt and equity. So, less than two weeks after the deal was signed, Cactus announced an underwritten offering of $125 million of its Class A common stock. In that deal, underwriters exercised their option to purchase $18.75 million of additional shares at the public offering price. In addition, Marsh is leading Cactus' negotiations to secure a term loan to finance a portion of the remainder of the purchase price.
The deal was the largest-ever for Cactus, a company with a 50-year history in the Texas oil and gas industry, and Marsh covered every option to assure that the deal would take place.
Premium Subscribers can find a Q&A with Will Marsh by Clicking Here.
"Will worked closely with his new team to maintain maximum flexibility for Cactus during what was a particularly volatile period in the stock market," Jean noted. "Because of this unpredictability, it was not easy to center on precisely what permanent financing they would put in place, but Will wanted to ensure that capital would be in place no matter what happened during the negotiations."
He negotiated bridge financing that Cactus would use to fund the upfront purchase price in the event other financing was not available, as well as arrangements for a PIPE offering; a term loan to replace the bridge loan and a potential open market offering of stock.
During the final stages of the combination, FlexSteel negotiators made it clear that they wanted the deal signed by the end of 2022. With multiple points of contention to address, Marsh ensured all of the documentation was in line while coordinating with both outside and seller's counsel. He fielded questions from the Cactus management team with targeted assistance from outside counsel, all of which resulted in intense negotiations before the seller's deadline.
Schroepfer says Marsh is built for any kind of negotiation, whether dense or intense or both.
Moreover, the kind of risk and outcome management Marsh displayed in the FlexSteel transaction is typical of his attention to detail, Schroepfer says.
"He foresees even highly remote risks and covers them off. I have observed many times in his career remote risks foreseen by him actually materialized, but his clients were protected due to his foresight and carefully negotiated protections," Schroepfer says.
In one case he was instrumental, she said, in obtaining a historic multibillion-dollar transaction break-up fee for his client while serving as its general counsel. In another, he structured documentation so as to avoid potential exposure to a multibillion-dollar underfunded pension plan.
No detail is too arcane or too small for his attention. Schroepfer's practice focuses on employment and benefits, and she says he has surprised her with his grasp of the oft arcane nuances of her corner of the law.
"A memory I have that stunned me at the time was him asking during one late night transaction to go through line-by-line my estimates of the values of a target company's change in control benefits, including how the Black-Scholes values of stock options were computed," Schroepfer recalled. "What stunned me was he was not kidding; he was genuinely interested. I realized if he had that level of intellectual curiosity about my arcane legal area, he must have it for all legal areas. In fact, I have observed that Will drills down and understands a myriad of specialized legal areas."
All of which is part of the package that is Will Marsh.
"If there was a Profile in Courage Award in law, Will should win it. He adheres to the highest ethical standards in the pursuit of protection of his client. In order to adhere to the highest ethical standards, an attorney must be willing to put his client's interest ahead of his own interests. Will meets that standard. That is rare," Schroepfer said.