© 2012 The Texas Lawbook.
By Natalie Posgate
Staff Writer for The Texas Lawbook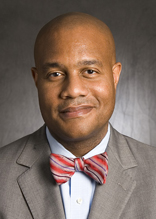 William Toles, a trial lawyer with 15 years of experience and more than 75 trials under his belt, has joined the trial boutique firm Fee, Smith, Sharp & Vitullo in Dallas as a partner.
A former assistant Dallas City Attorney, Toles' practice focuses on commercial and business litigation, personal injury, professional and premises liability litigation.
Toles said his time in the city attorney's office was valuable because he got to try dozens of cases when he was fresh out of law school – a trend that is declining with recent graduates. Toles said he joined Fee Smith because its lawyers are not afraid to try cases.
"You see people who are sometimes more willing to settle a case than try a case," he said. "I think people get afraid to try cases… but here a case comes in and the mindset is, 'I'm going to try this case.' There is a market for lawyers who are more trial lawyers than litigators."
He also said that he is starting to see personal injury and tort litigation lawyers shift their practice focus on commercial and business litigation due to the unstable economy and tort reform.
"Clients want creativity in fee agreements, but they also want good lawyering at a reasonable price," Toles said. "This is definitely a reason why you will continue to see more trial boutiques."
The biggest case that Toles has been involved in was the litigation that resulted from the 1999 bonfire tragedy at Texas A&M University – cases that were filed both in state and federal court.
"It was a very emotionally challenging lawsuit because of the [conflict between] the history and tradition of the bonfire [and] serious injuries as well as fatalities that resulted from the collapse," he said. "I learned a great deal from some very good lawyers and also developed some relationships with people I now call friends."
Before joining Fee Smith, Toles was at a firm that he started: Wright & Toles.
"It was generally a great experience," he said. "I think in a sense it takes away your ability to practice law because there's so many things you have to do other than practicing law."
Toles said Fee Smith is a perfect fit because the size allows him to focus more on his practice.
"It's just the right size so everyone knows everyone," Toles said. "There are [other] people in charge of running the firm on a day-to-day basis, so it allows you to focus on the practice of law."
© 2012 The Texas Lawbook. Content of The Texas Lawbook is controlled and protected by specific licensing agreements with our subscribers and under federal copyright laws. Any distribution of this content without the consent of The Texas Lawbook is prohibited.