For eight years, Alana Matthews had her dream job as the general counsel of the Dallas Stars.
She negotiated the hockey team's radio broadcasting contracts, naming-rights agreements, pacts with concessionaires and deals with local governmental agencies. She was the lead lawyer acquiring the American Hockey League minor league affiliate Texas Stars and the purchase of two Dr Pepper Star Centers.
Matthews played significant roles for critical team developments, including the 2018 NHL Draft in Dallas, the 2020 Winter Classic and leading the Covid compliance and protocols for the 2020 bubble season as well as the shortened 2020-2021 season.
In 2018, Dallas Stars owners rewarded the Toronto-born lifelong hockey fan by making her executive vice president of business operations.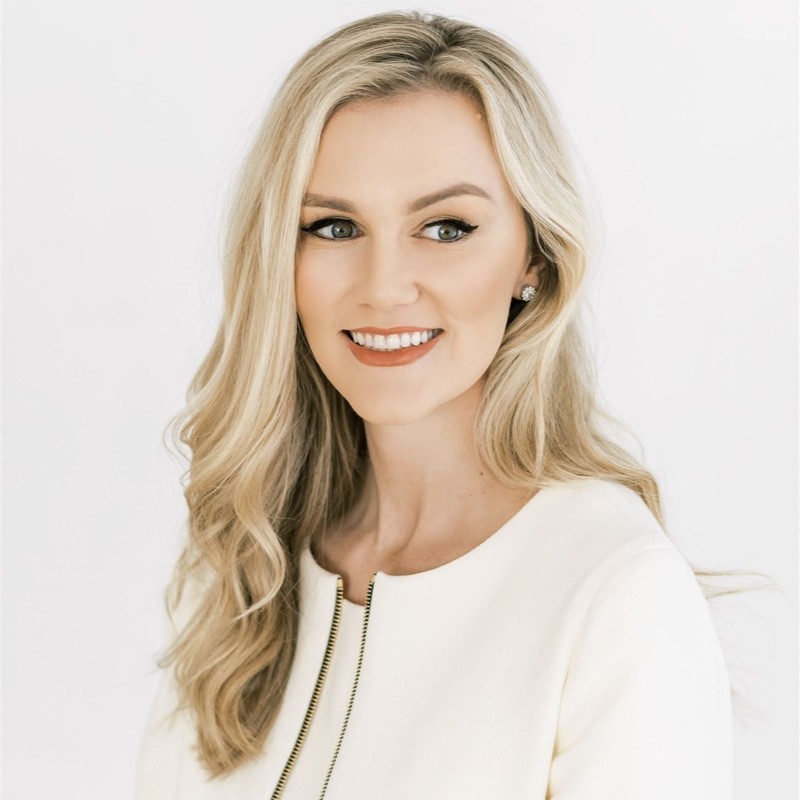 "It was my dream to combine my love of hockey with my legal and intellectual skills," Matthews told The Texas Lawbook in an interview this weekend. "I am very proud of my time at the Dallas Stars. I wanted to make an impact in professional hockey as a lawyer, an executive and most of all as a woman."
Last month, she left the Stars to pursue another deeply-held passion: create a business that focuses exclusively on custom-made luxury workwear for professional women.
The new company is called Alautus, which derives its name from the first three letters of the founder's name and the Latin root word for elegant.
"The time was right. My team and I accomplished many of our goals with the Stars together, and I knew I built an exemplary team that could run that side of the business after my departure," said Matthews, a graduate of the SMU Dedman School of Law. "After serving the team for over eight years I personally felt ready to take what I had learned and apply it in a way that serves women. The calling behind Alautus deserves my full attention and energy, and I wanted more time for Alautus."
The Dallas Stars have not yet named a replacement for Matthews. Three years ago, the team hired Taylor White as its associate general counsel.
The Texas Rangers also recently lost its general counsel. Katie Pothier left the Arlington baseball team in April after nearly six years to become the chief legal officer of the New York Mets. She was previously the GC of the San Diego Padres.
In May, the Stars executive team, including the hockey operations folks who were in playoff mode, threw a happy hour to celebrate Matthews' time with the team and the launch of Alautus.
Several leaders "shared really powerful emotional commentary about how I helped, impacted or inspired them," she said.
"That was such a wow moment for me," she said. "Seeing collectively so many talented people thank me for helping them and hearing the moments that they will carry with them really blew me away. So many small moments of patience, one-on-one conversations, team projects, pep talks, affirmations and championing ideas from my team members letting them shine."
Matthews said she is "extremely proud of the changes brought about by having my different perspective at the executive level."
"We brought in leadership trainings, sensitivity and bias trainings, inclusion and diversity partnerships to educate our leaders as well as our staff, and I pushed for more diversity at leadership roles and throughout the company," she said. "I am really proud of being a force for change, change for good, and constantly pushing for reflection and improvement throughout the organization."
Matthews grew up supporting the Toronto Maple Leafs. Her father coached high school hockey.
"I've been a die-hard hockey fan my whole life," Matthews told The Texas Lawbook in 2017. "I started playing ice hockey when I was 7 years old. There was no girl's team, so I chopped off my hair, much to my mother's chagrin, so that it hid under my helmet and signed up for the boy's team.
"Once I was on, they couldn't kick me off," she says. "Hockey has always been a part of my whole life."
The Lawbook did an in-depth profile of Matthews. It can be read here.
This past weekend, The Texas Lawbook interviewed Matthews about her time with the Dallas Stars and her plans for the future.
Texas Lawbook: What was your favorite or best day as a lawyer with the Stars?
Alana Matthews: There are several that come to mind throughout my eight-plus years with the team, but one of my last days was truly meaningful when we had our official team photograph and I was included as the first woman in the official team photograph. That is hockey history, and there is a woman now permanently in the record books. We have had several key legal wins that were great days where our legal team and I celebrated our hard work and strategy, but my favorite days were where I made an impact for future generations to others know they can make their own positive mark in the world of professional sports.
Lawbook: In the later years with the Stars, you took on additional business-side duties beyond just being GC. Do you see that as a future role for more general counsel?
Matthews: Yes, the general counsel role lends itself to a COO role like mine and if implemented intelligently can be a significant asset to a team. The general counsel has to know so much about the organization, no silos of information, and can be really useful to ownership and the CEO as a result of the legal knowledge but also the cross-departmental insights required by the general counsel role. It is becoming increasingly common for the general counsel to take on more duties and you see more and more lawyers in nontraditional legal roles in sports. The lawyer analytical mind is curious, informed and methodical. All great skills for an executive.
Lawbook: Tell us what led you to create Alautus? Tell us about the business and why women lawyers need to know about Alautus?
Matthews: Alautus makes custom luxury clothing for women. We are launching with our custom Keswick Car Coat and Keswick Sheath Dress this August and have our traditional blazer and trouser and our work from anywhere suit in development for our next offerings. All garments are customized through our algorithm-based digital platform to make it easy for our customers. I personally felt that the custom suiting market did not serve women, and the idea came as I saw male executives buy custom suits and workwear tailored to their desired fit and style. I wanted that experience for women. It seemed disrespectful to me that custom workwear is largely for men. Others deserve the luxury and empowering experience of custom garments as well. Our purpose at Alautus is to create custom workwear pieces that make women feel confident and worthy when worn. We want women to feel powerful and polished. That is why I created Alautus – to make custom luxury wear for women with purpose on purpose. Visit our website www.alautus.com and follow us on social media @alautusclothing.
Lawbook: How does being a lawyer and former GC help you be a better business leader?
Matthews: My experience as a GC allows me to see the full picture of a business objective. I have a good balance in my mind of the opportunity as well as the risk associated with actions. Being a lawyer and GC taught me the importance of clear, concise communication and an appreciation for details.
Lawbook: What are your pet peeves about dealing with outside counsel?
Matthews: Outside counsel who take themselves too seriously always irk me. Clients are coming to counsel with a problem asking for advice on one issue in a much bigger picture. Outside counsel should see themselves from a position of service and be a teammate and leave their ego at the door. I also dislike when outside counsel is vague on costs and budgets for their services and equivocate on their advice. Give a clear opinion on the issue based on the facts as they are known so we can move forward.
Lawbook: What advice do you give outside counsel seeking to do work for companies such as Alautus or the Dallas Stars?
Matthews: For the Dallas Stars, I would recommend becoming knowledgeable about the key issues in the sports world as much as you can and offer some free comped time for the organization to get to know the value you offer. I would also recommend appreciating the speed at which the business moves. If the Stars came to you seeking advice on an issue, then they are likely holding up a business objective waiting on your advice. For Alautus, we are a startup run by a former GC. We have different needs than the Dallas Stars but the above sentiments still apply.
Lawbook: What question am I not asking that I should be asking?
Matthews: The question can be asked, why do people want to put lawyers in a box? Having business experience is a real asset for a lawyer, and having legal training is really valuable for a business executive. Lawyers can be more entrepreneurial than people seem to think. It is said that lawyers are somehow not creative, business-minded or sales savvy. I really disagree with this. Whether running a firm, bringing in clients, building a book of business within a firm or working along the business as a general counsel, lawyers have an aptitude for creative and entrepreneurial work.